Digital transformation
FinTech

Zuzanna Pajorska
Dec 12, 2022
Digital Transformation in Finance: All You Need to Know
The adaptation of digital technologies in the finance sector to improve overall business processes and customer service is progressing. According to the analysis, $1.5 trillion will be spent on global digital transformation in 2021. Global spending on this purpose will reach $6.8 trillion by 2023. The market absorption, as you can see, is significant. So how can companies operating in the finance sector prepare for digitization? What challenges will they face? What benefits will they achieve from the digitization of finance? Read the article to find out and learn about best practices.
What is a digital transformation?
Digital transformation primarily involves a complete rethinking of entrepreneurs' existing approaches to the processes in the company. Introducing these changes aims to improve the quality of activities, streamline workflows and simplify existing procedures.
These goals are achieved by introducing modern, innovative technologies into the company's daily operation. As a result, the effect of digital transformation should be increased efficiency of work, improved profitability, increased competitiveness in the market, and higher quality of customer service.
At the same time, it is crucial to remember that the digital transformation of business is not, as some people mistakenly perceive it, "turning upside down" existing operations or taking jobs away from employees.
Instead, it is nothing more than integrating the digital technologies used to date so that they are ideally suited to the business profile and, at the same time, the industry's current level in general.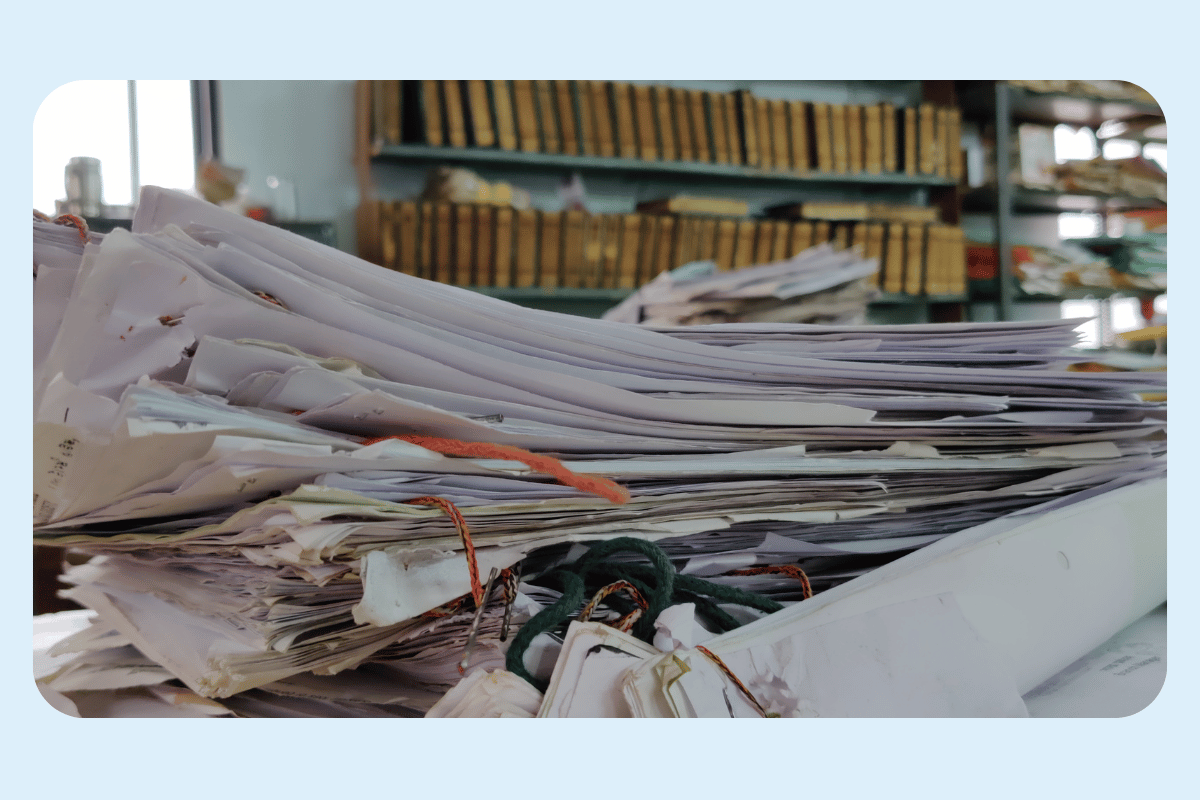 What benefits does the digital transformation in finance provide?
Did you know that 89% of companies plan to adopt or have already adopted a digital business strategy, and the most significant users of digital business strategies include services with a score of 95%, financial services (93%), and healthcare (92%)?
Such a high level of interest in digital finance transformation should not surprise anyone. After all, companies implementing such a strategy achieve several tangible benefits.
Key among them are:
Efficient and effective customer service
Market analysis shows that as many as 76% of financial services executives recognize customer service as critical in digital transformation.
It is hard to disagree with this view. The widespread adoption of various types of applications, the use of smartphones, and seamless access to the Internet have made today's customers familiar with the technology.
So they expect financial institutions to follow suit. In fact, through digital finance transformation, both parties can benefit – financial institutions through data collection and customers through access to personalized financial products and services.
Greater operational efficiency
Improved operational efficiency is the most significant benefit of digital finance transformation. This is what as many as 40% of respondents indicated in the survey.
Implementing an effective finance digitization toolkit improves almost all operational processes by automating manual tasks, accessing and quickly analyzing many data, reporting more effectively, and creating predictive analytics.
All this ultimately leads to savings in time and money and increasing revenues.
Data-driven decisions
Modern banking technologies based on artificial intelligence, machine learning, cloud computing, or big data are widely used in digital finance transformation.
Financial analyses made with their help enable faster decision-making in the capital markets. They also effectively support finance professionals in creating market-compatible and customer-oriented offers.
[Read also: Future of Business Intelligence]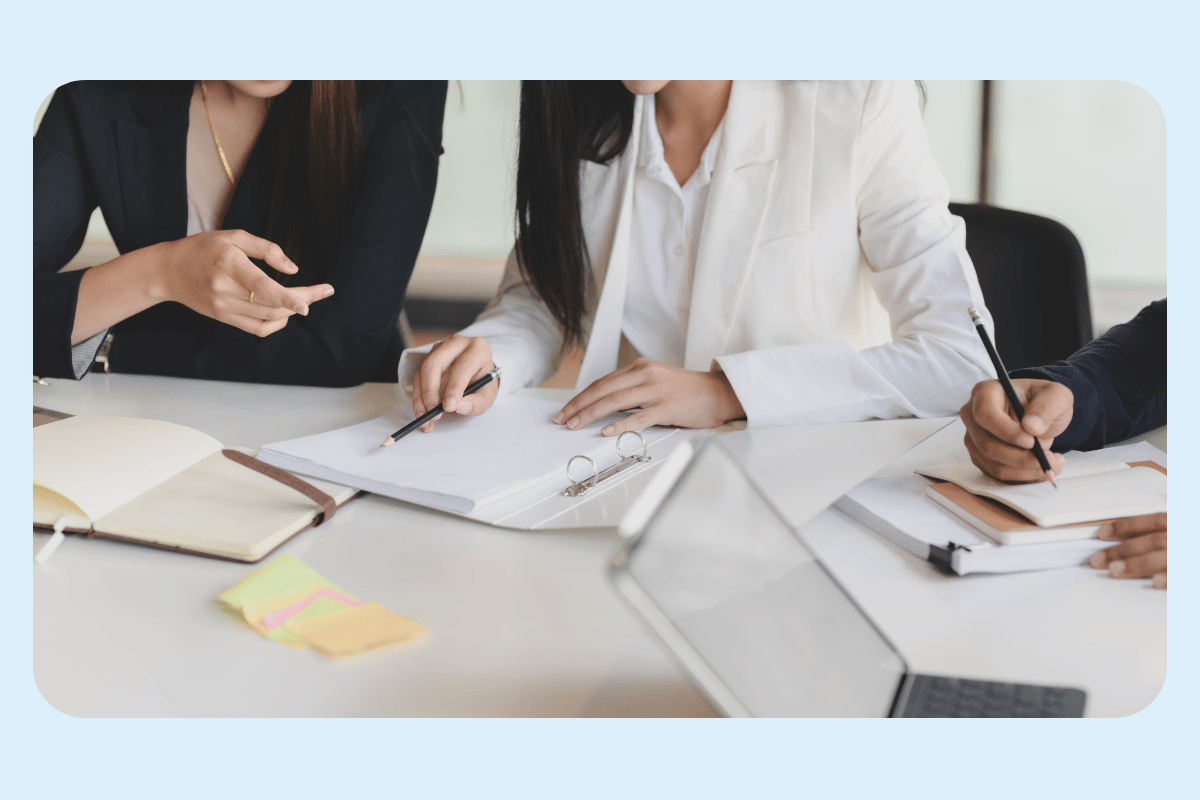 Digital finance transformation – main aspects and challenges
Digital transformation in the financial sector is a crucial business strategy.
The rapid development of innovative technologies and the changing needs of consumers make it necessary for the financial industry to modify its mode and scope of operation adequately.
It's not just about replacing paired forms with digital ones but automating processes or consolidating data and group reporting. Regulators, policymakers, financial institutions, and other ecosystem participants must therefore work together to set an integrated approach that modernizes regulatory policies and addresses the security of financial modernization processes.
What are the challenges of digital transformation in the finance sector?
Adaptation of systems
Digital transformation in finance is changing economic and accounting processes using modern technologies. For the entire financial ecosystem to work efficiently, there is a need to adapt IT resources and transfer knowledge to the new infrastructure. This involves costs and the need for access to the know-how of experienced professionals. Then the best results can be achieved.
Security and compliance
In the process of digitizing finance, it is essential to remember that this is an industry that deals with sensitive data daily – personal, transaction records, and currencies. So it is crucial to ensure their security and to create a digital system under the legal requirements in force in a given country or region.
Responding to customer expectations
Among other things, the goal of digital transformation in the finance sector is to offer customers better efficiency when using banking systems and applications, as well as a consistent experience across platforms. Thus, when planning the digitization of a financial entity, it is crucial to consider customer expectations regarding future system functionality.
Adapting changes internally
In the digital transformation in finance, it is also a challenge to change habits among employees and the way they think. Working in new conditions often meets with a less-than-optimistic reception, which is associated with improving digital competence. Therefore, it is worthwhile to properly direct communication, with a clear definition of the benefits, so that adapting new technologies in finance becomes a long-awaited moment and not an unpleasant chore.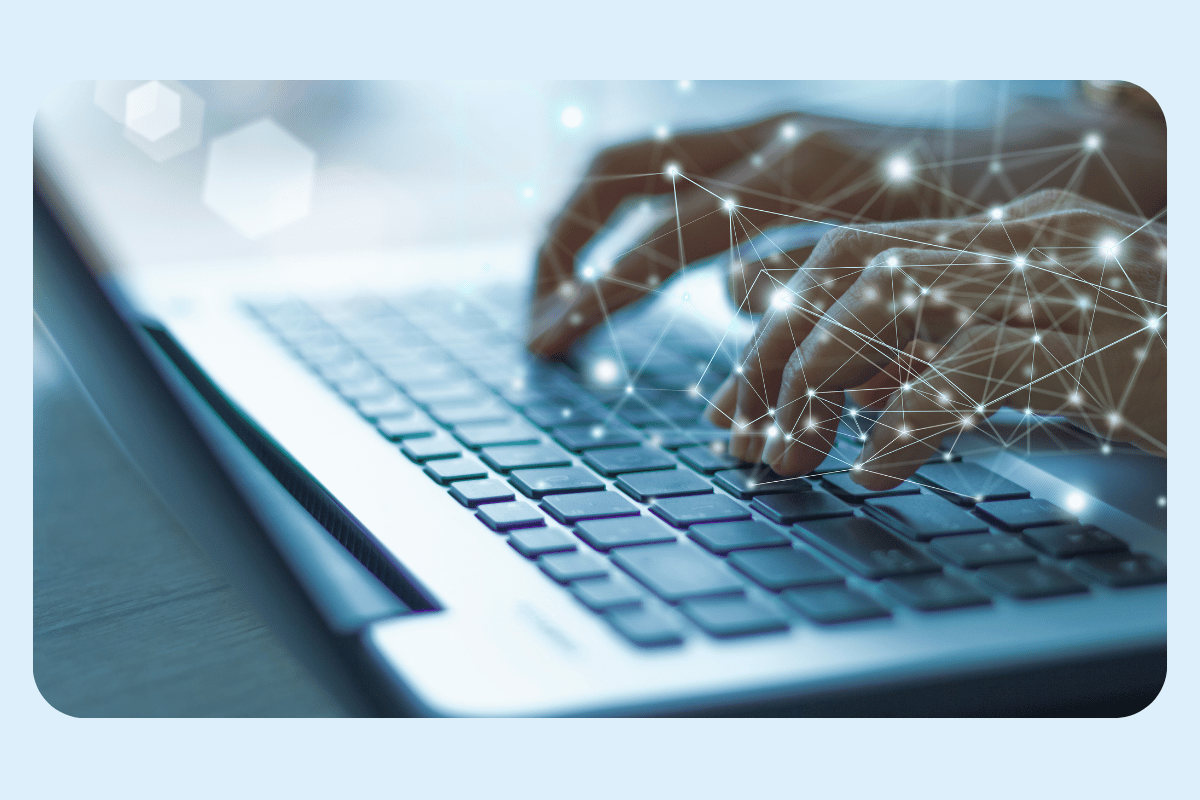 How is the finance sector using new technologies?
Automation and digitization of traditional processes – signing electronic documents using bank account authentication is becoming routine, as is sending money to a contact on a phone number.
Using biometrics to confirm identity and authorize instructions.
The growth of fintech – the adaptation of new technologies in the finance sector is developing digital services on many levels – from expense tracking and budgeting to chatbots to support efficient customer service.
Blockchain technology – a new way of identifying, recording, storing, and managing assets, as well as investing;
market sealing – machine learning technology can be used to detect financial fraud – including money laundering or credit card fraud;
no-code and low-code approach to build applications without coding. Learn more about the role of low-code in digital transformation.
[Read also: Off the Shelf vs Custom Software: Pros & Cons + Examples]
How to plan digital transformation in finance in 4 steps?
1. Define the goal of digital transformation in finance
The first step to digital financial transformation is identifying what digital and economic transformation means for your business.
Next, consider what areas of your business you want to improve (streamlining financial processes, improving product offerings or financial reporting, introducing new pricing models, streamlining your customer service department by chatbot) and what tools you need to do so.
2. Characterize the roles of finance leaders
Successful digital finance transformation depends on correctly defining goals. In this context, defining how accounting and finance roles will evolve is crucial.
This is because you need to know that automation and data analytics in the digital transformation process will automate many traditional accounting tasks. This will create space to redirect specialists to work on other tasks.
So, determine what tasks are bottlenecks in your company's growth, assess your employees' competencies, and allocate resources. This will help you focus on strategic tasks, such as analyzing and interpreting data, forecasting, and identifying cost-saving opportunities.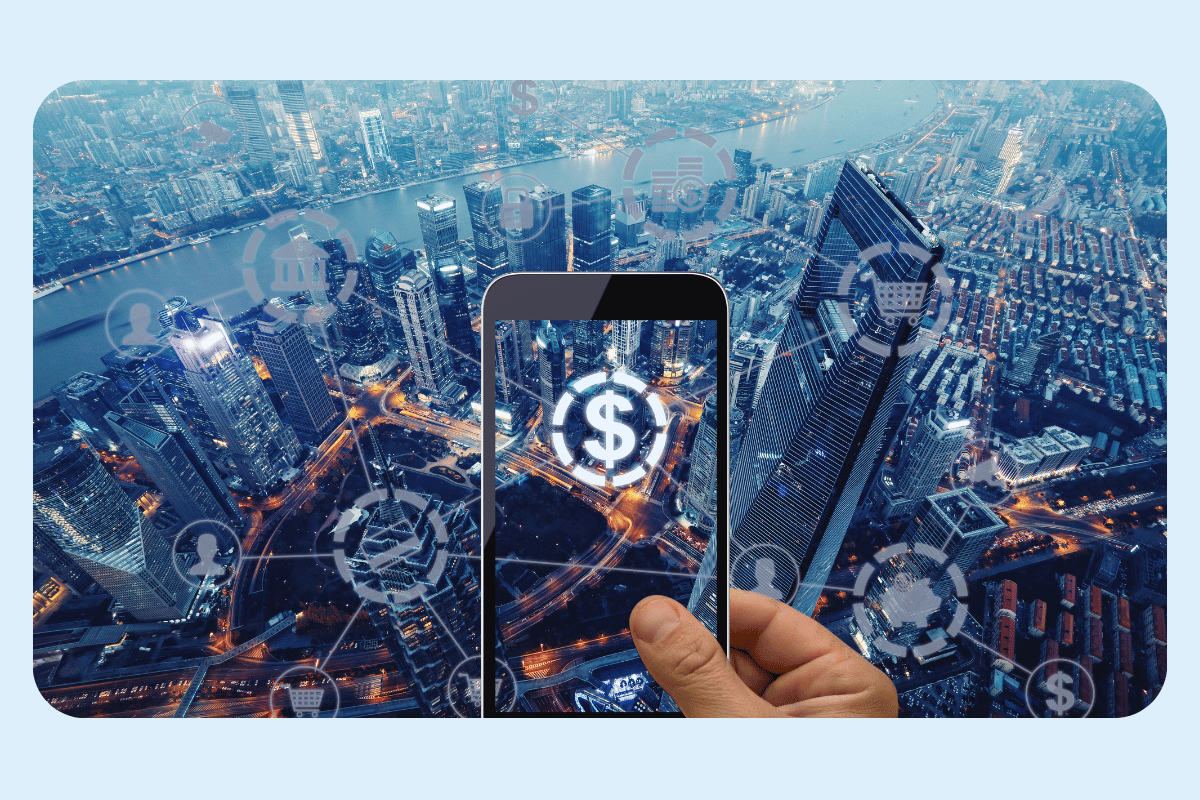 3. Typifying potential obstacles
The effectiveness of digital transformation depends on several challenges. To succeed, finance professionals must carefully pick out all potential roadblocks and develop strategies to overcome them.
One example is the lack of resources in the form of specialists and know-how.
In such a situation, it makes sense to outsource software services. At Stratoflow, for example, we have developed a high-performance, horizontally scalable cloud platform for financial applications that can process up to more than a billion financial transactions per hour in the cloud and check billions of balances in under a second.
4. Maintain the right mindset for digital transformation
In digital transformation in finance, it's important to note to finance teams that transformation is not just about implementing new technologies for the sake of the idea.
What's important here is to rethink how you do business in the first place so that you ultimately gain greater efficiency, effectiveness, and improved operability.
You will achieve successful digital transformation by following digital transformation trends and asking yourself how digital tools can improve the execution of repetitive tasks and other financial operations.
Digital transformation trends in finance function in 2023
Digital technology revolutionized many aspects of finance function. Today, financial service providers have many options to attract customers and to best present their offer.
Will 2023 bring big changes to the finance industry?
The Finance 2025 report by Deloitte shows that:
contactless transactions will thrive due to the rapid adoption of automation and blockchain in the finance sector;
the requirements for employees in the finance industry will be evaluated, as their skills will have to converge with the technologies used in digital financial products;
the reporting system will change, as constant access to real-time data, analysis and charts will provide clear insights into the health of companies without the need for reporting intervals;
besides, the trend of IT industry support for companies and NGOs in digital transformation will continue strongly, as exemplified by the Tech to The Rescue project. Stratoflow has also joined this idea and has partnered with the NGO Otwarte Klatki.
Follow up reading: 11 Fintech Trends That Shape Financial Future in 2023.
Are you interested in delivering digital transformation with success?
Digital technology today plays a vital role in the functioning of finance organizations and finance teams. Undoubtedly, further digital transformation in finance is inevitable, and the range of tools that can be used will increase. In fact, this trend also applies to many other sectors of the economy – digitization is advancing in the healthcare, manufacturing, logistics, and tourism industries, as we wrote about in our previous articles: Digital Transformation in the Travel and Tourism Industry, Digitalization in Healthcare, Travel Technology Trends Emerging in the Tourism Industry, 5 Most Popular Healthcare Software Solutions.
We are Stratoflow, a custom software development company. We firmly believe that software craftsmanship, collaboration and effective communication is key in delivering complex software projects. This allows us to build advanced high-performance Java applications capable of processing vast amounts of data in a short time. We also provide our clients with an option to outsource and hire Java developers to extend their teams with experienced professionals. As a result, the solutions designed for our customers contribute to their business development. We specialize in travel software, ecommerce software, and fintech software development. In addition, we are taking low-code to a new level with our Open-Source Low-Code Platform.