Blog
Digital transformation
Travel

Zuzanna Pajorska
Oct 3, 2022
Digital Transformation in the Travel and Tourism Industry
The travel industry is at the forefront of digital innovation and continues to be transformed by new technologies in virtually every aspect of its operations. According to the World Economic Forum's Digital Transformation Initiative (DTI), digitization processes in the travel, tourism, and aviation sectors will be worth up to $305 billion between 2016 and 2025. The same report estimates that digital transformation will bring benefits worth $700 billion to customers and society. Interestingly, the process is expected to migrate about $100 billion in value from traditional businesses to their new digital competitors. So, what else is in store for the travel industry in the era of digitization? How are new technologies supporting this sector? You will read about it in the rest of the article.
What is tourism digitalization?
Digital transformation, broadly, is the totality of processes that transform analog materials (derived from real-world objects) into digital form.
With the development of technologies such as artificial intelligence (AI), virtual reality (VR), the Internet of Things (IoT), big data or blockchain, the development of new digitized solutions and products has gained momentum.
The tourism industry is no different.
The digital transformation in the tourism industry means adapting modern solutions to the daily tasks of organizing travel – from choosing a destination and planning an itinerary to booking flights and other modes of transportation, as well as hotels or generating offers that are maximally tailored to customers' needs and taking virtual tours before actually choosing a destination.
[Read also: Best travel management solutions]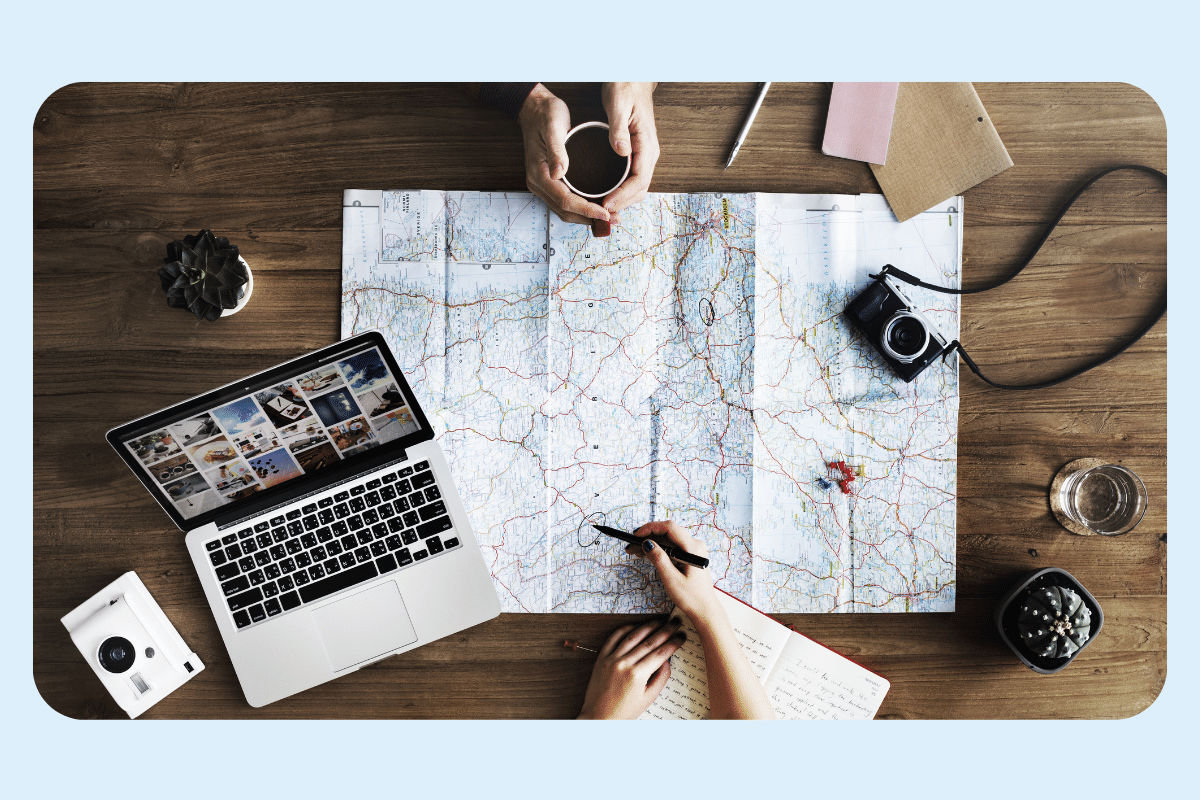 What do we know about digital transformation in tourism industry?
According to data released by Statista Digital Market Outlook, total revenue from mobile apps used in the travel segment increased by 38 percent in 2021 compared to the previous year, reaching $296 million.
This was influenced by the COVID-19 pandemic, with the need to maintain social distance and numerous restrictions causing those who like to travel to turn even more to digital solutions.
According to Statista, four out of ten surveyed travelers from different corners of the world cited mobile contactless payments as one of the leading technologies to boost travel confidence. And Statista's Global Consumer Survey adds that hotels, airline tickets, and car rentals were among the top travel products booked online in the United States in 2021.
The first months of 2022 also show a straightforward recovery in the travel industry.
According to data released by Expedia Group, the number of searches in the first quarter of 2022 increased by as much as 25% compared to the previous quarter. Just as importantly, consumers worldwide are making increasingly informed decisions when planning travel and looking for deals from trusted travel providers.
According to the survey, two-thirds of consumers want to receive more sustainability information from accommodation and transportation providers, and half want to expect such information from travel agencies or tourism organizations.
[Read also: Introduction to a hotel channel manager]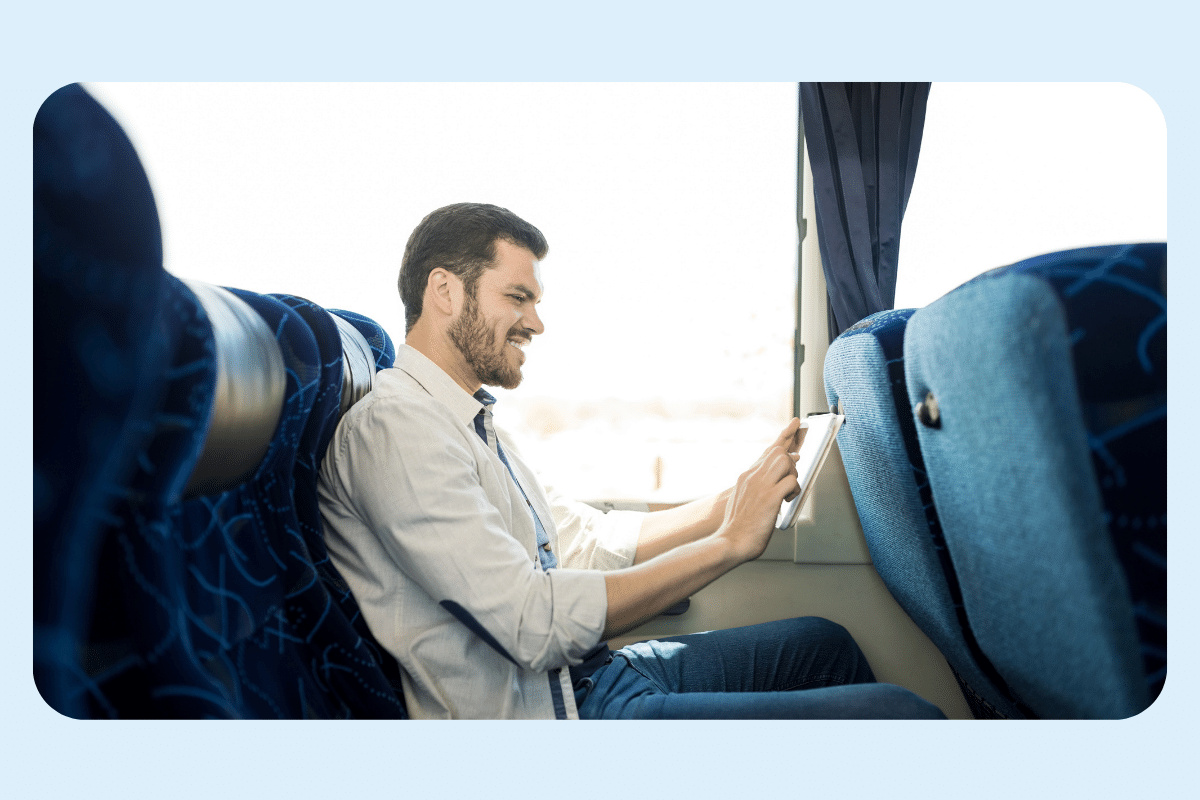 Why is transformation significant in the tourism industry?
Digitalization is not only a convenience for the customer but also a way to reduce costs, increase the scale of information impact, and a chance to reach new audiences.
To increase their competitiveness, travel industry players must remain open to technological innovations that correspond with social needs and trends and help improve financial efficiency.
Even though more than half of global travel sales are made through online channels, there is still much work to be done in this area.
The further increase in the use of booking systems by vacation planners fits well with the strategy of promoting social distance due to the constant risk of the next wave of coronavirus, reduces the risks associated with a possible infection, and helps minimize the costs of tour operators and industry intermediaries.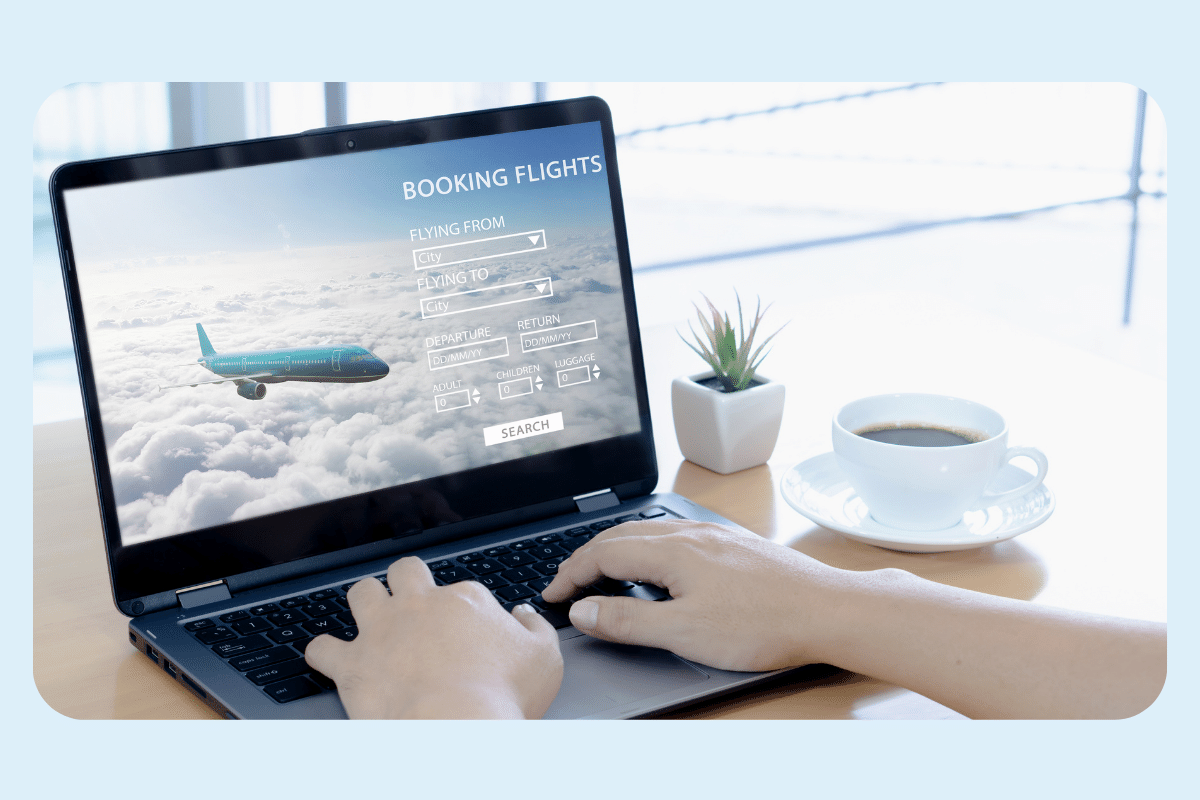 What's more, it is worth creating mobile applications that combine sales, communication, and information options to expand the offer's availability and meet smartphone owners' expectations. Applications dedicated to the travel industry allow remote handling of virtually any matter at any stage of the pre-and post-sales process – an extremely welcome convenience for travel agency customers.
Significantly, new technologies also allow us to find connections quickly thanks to high-performance travel search engines and reduce travel costs. An example is the handling 300 million queries daily or the schedule calculation system developed by Stratoflow specialists.
[Read also: The Role of Low-Code in Digital Transformation]
What is the role of digital technology in the tourism industry?
Communication technology and digital assets in the connected world
Today's travel agency customer expects a more personalized offer, and it is in this area – compared to other industries – that the travel sector has a lot of catching up to do.
Opportunities for better tailoring offers to the individual needs of potential travelers include:
better travel search engines,
dynamic pricing engines that can optimize seat occupancy while maintaining appropriate cost/quality ratios,
mobile applications,
IoT-based devices used, for example, by hotels for voice control of air conditioning, and by airlines for tagging travelers' luggage.
Smart destinations in the travel industry
Also worth mentioning are smart destinations, i.e. places that adopt an interactive management style to improve the quality of the tourist experience through new technologies.
The idea of a smart destination, derived from the smart city concept, thus refers to the use of technology in tourist destinations to improve the quality of services and tourist satisfaction.
Furthermore, with the help of smart destinations, cities can seek new mechanisms to promote innovation in tourism destinations by implementing and developing information and communication technologies to create differentiated and highly competitive tourism services.
[Read also: Travel Technology Trends Emerging in the Tourism Industry]
Customer preferences and service providers' assets
The digital transformation in the tourism sector thus acts as a link between the customers of travel agencies and other companies involved in servicing tourism, and service providers, for whom the ability to take advantage of modern solutions is an opportunity to differentiate themselves and gain a competitive advantage.
Already today, companies in the tourism, hospitality, or aviation sectors are consistently using artificial intelligence, machine learning or future analytics, for example, in marketing campaigns or online events and workshops for the tourism industry.
All of this translates into an increase in the visibility of their brands, making customer acquisition much more straightforward and, most importantly, cost-effective.
Just think about it, when was the last time you bought a flight ticket at the checkout, when was the last time you searched for accommodation when you arrived on vacation? Or when was the last time you selected a hotel using an information brochure?
Yes, we do all these activities remotely today.
Therefore, digital transformation in tourism plays a very prominent role in fostering the industry's development.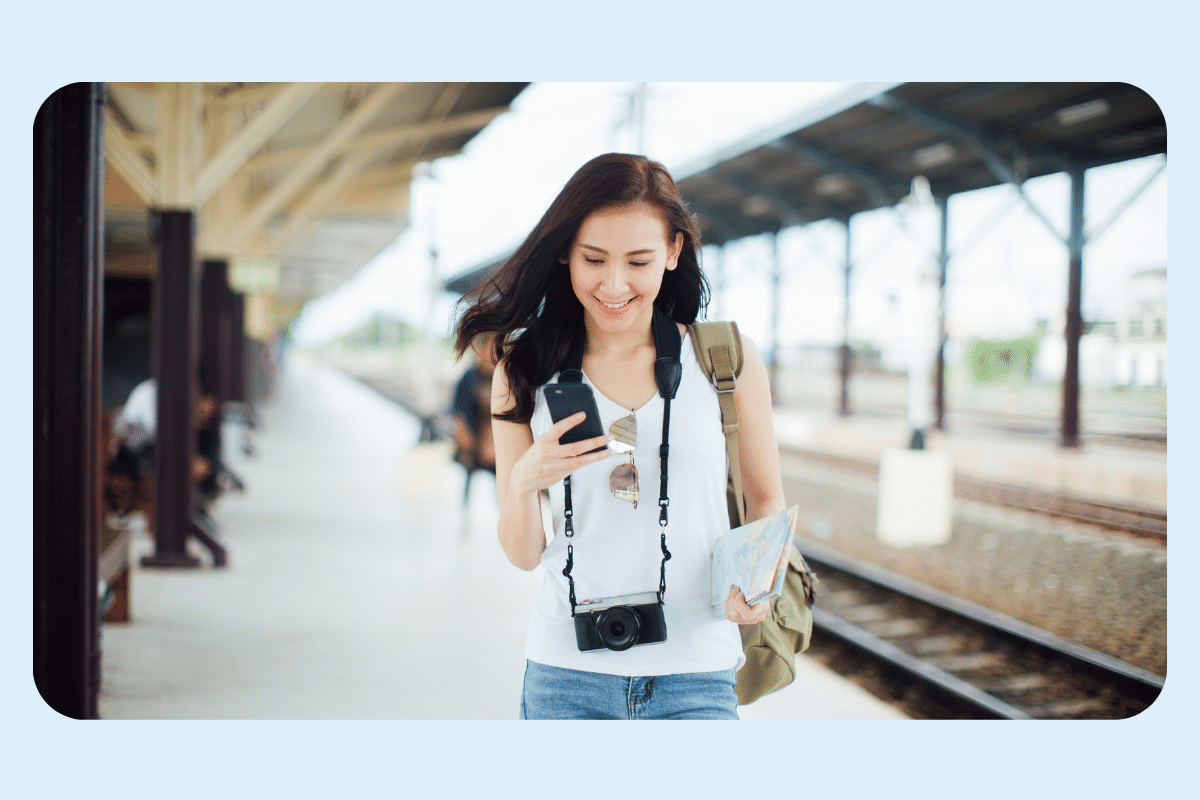 How has technology changed the travel and tourism sector?
Customers of modern travel agencies have very high expectations.
They expect a more personalized offer, its convenient and clear presentation, and the possibility to get acquainted with it anytime, anywhere. The travel sector has much to offer in this area – compared to other industries.
Let's take a closer look at it.
1. Tour booking stage
What does the statistical tourist who wants to go on a trip do?
First, they reach for their computer or smartphone and looks for hints. When they do, they enter critical criteria like country, length of stay, hotel conditions, number of people, and mode of transportation and verifies the offers. Then, after finding a few that interest them, they confirms online reviews of them. They then use popular travel sites, as well as social media.
Without high-performance travel search engines, this would not be possible.
In the context of opinions, on the other hand, as many as 70% of people rely on those provided by other Internet users. Moreover, Nielsen's research shows that they are more objective and reliable than travel agents' suggestions.
The digital transformation in tourism also manifests as a follower effect between users.
An analysis of traveler behavior showed that as many as 86% became interested in a particular trip after seeing others' photos. This effect is even more substantial in the case of Generation Z, as up to 92% gave this answer.
That's not all.
More than 50% of those surveyed confirmed that they had booked a trip based on videos and photos shared on social media by their friends, relatives or acquaintances. The growing popularity of travel blogs or trip reports to various corners of the world shared online should therefore come as no surprise.
2. Trip buying phase
The digital transformation has also changed how tourists buy tickets, book hotels or travel from one country to another.
First of all, through the digitalization of the tourism sector, virtually the entire purchasing process has been automated and transferred to the digital world.
Data released by Condor Ferries shows that in one year, more than 140 million people use the Internet to book vacations and other travel activities, with a clear preference for the smartphone. It's worth noting that as much as 82% of all travel bookings are made online via a mobile app or website, that is, entirely without human interaction.
What does this mean for the travel industry?
There is only one answer – digital transformation is inevitable.
Companies that want to gain competitive advantage must work on their digital presence. Simply having a company account on social media is not enough. The user experience visiting a travel agency's website and the ease of searching for offers or the smoothness of the hotel booking system are also crucial.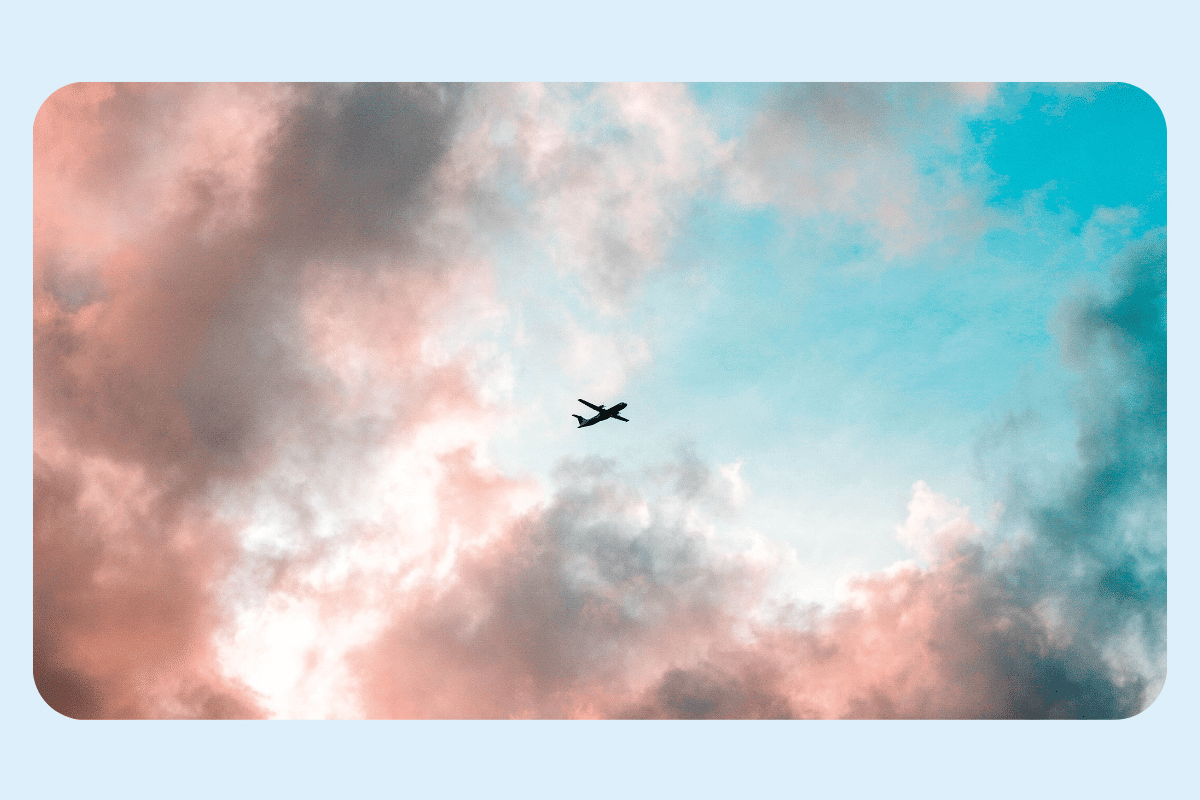 3. Travel stage
The digital transformation in the tourism sector has also changed travel itself.
The most visible aspect concerns the ability to share experiences and events with others virtually in real-time. This is possible thanks to instant messaging, mobile apps, and social media.
Research published by Martech Zone shows that as many as 74% of travelers use social networks while traveling, and 97% of Millennials say they share photos and other content on their profiles while on vacation.
This phenomenon also has another aspect.
This is because the customer data provided by tourists can be aggregated and analyzed for personalization of offers or cyclical monitoring of trends.
After all, it has been known for a long time that the more you collect information about your customers, the easier it is to reach them later with communications and offers based on their needs and preferences.
In addition, mobile apps are becoming increasingly important in the travel stage. This is due to a simple fact – we usually have a smartphone at hand. It serves as a map and replaces the paper guidebook and restaurant finder, it also comes in handy when check in into hotels, paying bills, or at museums as a guide.
Of course, this is not the end of the possibilities offered by the digital transformation of the tourism sector at the travel stage.
Increasingly, tourists can use augmented reality to better understand a country's culture, and artificial intelligence allows travel to remote corners of the world without knowing the language.
[Read also: What's the Future of Digital Transformation and Its Trends? An Expert's Point of View]
Digital transformation in the tourism industry – top solutions
Digital technologies can support the entire tourism cycle and customer journey.
The top solutions used in the industry are primarily:
booking applications – supporting both the booking of tickets, accommodation or cars for rent;
travel search engines – helping us choose the vacation or trip that best suits our needs and the preferences of those traveling with us;
travel app supporting tourists in a given city – making it easier to find tourist information, restaurants where dishes for people with various food intolerances are served, pointing out nearby stores and toilets, or presenting a schedule of upcoming cultural events in a given region;
virtual guides – these can take the form of apps or interactive guides provided by museums and other essential institutions;
financial planning apps – when traveling, these can be extremely important, especially when you need to use currency conversion;
transit planning apps – when traveling in different parts of the world, it is often necessary to use local forms of transportation, in which apps that facilitate buying train tickets, ordering cabs, or renting cars become very useful.
[Read also: Future of Business Intelligence]
The importance of digital transformation in travel industry – final thoughts
Undoubtedly, innovative technologies and communications technology ensure digitally enabled growth in the travel and tourism industry. Digital transformation helps to improve customer experience and builds a positive impact during the entire trip – beginning with an online travel agency, a tour search engine, booking engine, buying tickets online, checking in, sightseeing, checking out, and returning home safely. Surely, further digitization of the tourism sector will bring even more benefits and improve the discovery of every corner of the world, even the most remote.
We are Stratoflow, a custom travel software development company. We firmly believe that software craftsmanship, collaboration and effective communication is key in delivering complex software projects. This allows us to build advanced high-performance Java applications capable of processing vast amounts of data in a short time. We also provide our clients with an option to outsource and hire Java developers to extend their teams with experienced professionals. As a result, our Java software development services contribute to our clients' business growth. We specialize in building bespoke travel solutions like fast search engines, metasearch engines, booking engine services or channel manager integrations.