Artificial intelligence
FinTech

Zuzanna Pajorska
Apr 19, 2023
Banking Technology: Top 7 Trends for 2023
Technology is advancing at a breakneck pace these days, and the banking sector is not being left behind. Banks worldwide are implementing innovative technology solutions that are changing how we use financial services. From traditional banking services to using mobile banking, payments, artificial intelligence, and blockchain-based solutions, the banking sector is adapting to customers and the market's rapidly changing needs. So what trends in banking technology will dominate in 2023? Let's find out!
The state of online banking technology
Globally, the mobile banking industry is overgrowing. More and more people are adopting online banking services as a result of technological advancements, digital transformation, and the growing use of smartphones in recent years.
Statista data
According to statistics published by the Statista portal, it appears that the total value of transactions in the digital payments segment could reach as much as $9.46 trillion in 2023, and the full value of transactions could show an annual growth rate (CAGR 2023-2027) of 11.80%, resulting in a projected total of $14.78 trillion by 2027.
Factors affecting the banking sector
This is undoubtedly influenced by the growing adoption of ecommerce and mobile payments and the rapid growth of contactless payments due to the COVID-19 pandemic. In addition, the development of fintech startups and the integration of blockchain technology into payment systems have contributed to the expansion of the electronic banking industry. Thus, this sector is snowballing worldwide and is an increasingly important part of the financial system. What will the next few years bring?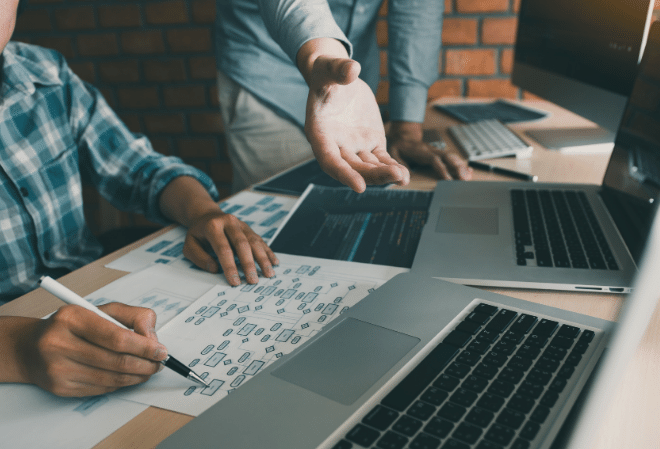 Banking technology trends 2023
New technological developments are redefining our approach to finance. The role of banking is changing with the emergence of new technologies. This, in turn, is also affecting how companies or finance departments function daily. The concepts of AI transformation, blockchain, NFT, AR, and VR are becoming integral to conversations about the sector's future. What's next? What direction will the industry take? Here are 7 key trends in finance and e-banking for 2023.
1. Hyper personalization in the banking industry
Consumers expect highly personalized digital interactions across all industries, including banking. They benefit from the right level of service that creates loyalty by recognizing past interactions and anticipating future needs. This level of personalization will increase sales and engagement, and ultimately revenue.
Banking-as-a-service, APIs, and FinTech partnerships can move users toward highly personalized banking and financial services. Indeed, today consumers, banks and FinTech are increasingly using application programming interfaces to exchange information.
"The formula for growth sounds simple. Customers want to be provided with personalized experiences, regardless of wherever they may be on their own digital journey. The challenge, however, remains in execution," says Nilesh Vaidya, Global Industry Head, Retail Banking and Wealth Management, Capgemini's Financial Services Strategic Business Unit.
Such activities and interactions are bound to become the dominant trend, and banking will be embedded in other elements of everyday reality. Quick online loans available not only at the bank, self-service payments for parking use, for example, or automatically created savings accounts are the future that awaits us. The banking sector will develop in the direction of personalizing, offering new customers, and accompanying us with many services in an almost invisible way.
2. Artificial intelligence in the entire banking industry
Another of the key banking technology trends we can expect to see in 2023 is the increased use of artificial intelligence in banking. For example, AI-powered chatbots will become even more common, providing customers with 24/7 support and personalized recommendations.
Besides, artificial intelligence is increasingly applicable to banking, primarily due to its ability to process large amounts of data and make quick decisions.
The technology can also help banks improve fraud detection and reduce financial crime risk. For example, with machine learning, banking systems and apps can analyze real-time transaction data and automatically trigger alerts or block suspicious transactions if suspicious activity is detected.
Another example of an AI application is credit risk analysis. Thanks to AI-based systems, banks can quickly and accurately assess customers' creditworthiness and determine the level of risk involved in their loans or extending credit.
AI can also help optimize business processes in banking. By automating processes, banks can save time and resources by reducing costs and increasing the efficiency of their operations.
Artificial intelligence is, thus, undoubtedly a banking technology trend. It can bring many benefits to both banks and customers. With AI, banks and other financial institutions can make more accurate decisions and provide better customer service.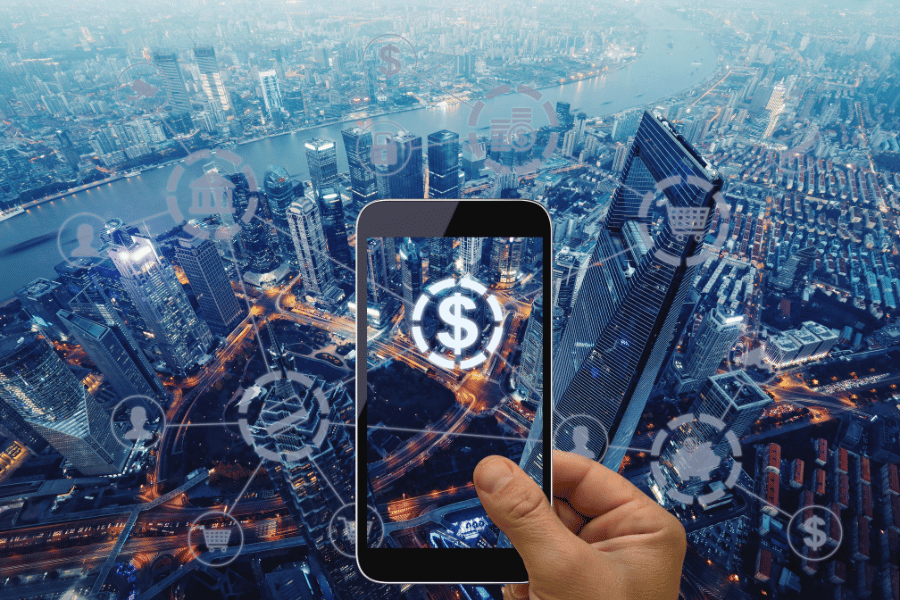 3. Open banking
Another one is closely related to the above two trends in the banking industry, namely open banking and open X.
In the not-too-distant future, we are facing an evolution of the financial market on a scale we had not previously anticipated. Open Banking is one part of this broad landscape. Open banking refers to sharing customer data between banks and other financial institutions, such as accounts, transactions made, choosing banking products, and other financial information with third-party providers.
Open interfaces (open APIs), in turn, are increasingly being made available to third parties – to offer more access and modern services to their users and consumers, banks are increasingly partnering with FinTechs, specialized technology companies.
This is because such institutions need to start making advanced services available to customers, for example, real-time management of personal finances on a single platform for all accounts held by the customer across all banks.
It is important to remember that customer satisfaction currently plays a crucial role in the e-banking market, and the rise in end-user expectations is a challenge for the financial industry. Significantly, this trend will remain the same in future as it increases with the development of FinTech. Capgemini data shows that as many as 75% of customers appreciate and enjoy their experiences and interactions with FinTech organizations.
With customers today able to switch banking providers at the click of a mouse, banks should make greater use of data and artificial intelligence (AI) to customize customer experiences, create stronger relationships and maximize customer value.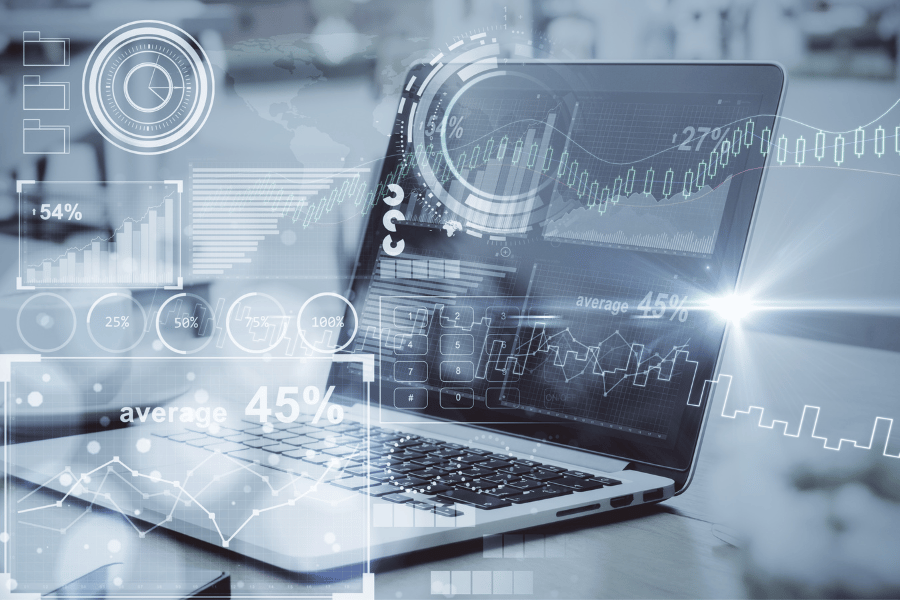 4. Payments 4.X as a trend in banking
Over the past few years, the increasing level of widespread digitization has also caused user experiences and expectations to dictate the direction of cashless transactions. The answer to customer experience and expectations, and as we know, not only Data is king, but the Customer is the king too, is Payments 4.X.
This is currently one of the most critical trends in banking, which may contribute to changing the way financial transactions are carried out shortly. The concept involves an improved version of traditional payment methods, such as debit cards and bank transfers, using new technologies such as blockchain, artificial intelligence, and automation.
With Payments 4.X, bank customers have access to more personalized financial services that are faster, more efficient, and more secure than legacy solutions.
In addition, with Payments 4.X, banks have the opportunity to increase their competitiveness in the market and adapt to the changing spending needs of their customers, helping to keep costs, improve the quality of service and increase customer loyalty.
According to Capgemini's World Payments Report 2021, nearly 45% of customers already use mobile wallets regularly (more than 20 transactions per year) – last year, it was only 23%. It can be assumed that this trend will continue as demand is to grow, and the number of cashless settlements will increase to 200 billion transactions in 2025.
5. Low-code or no-code platforms
The fiercely competitive industry environment in the e-banking sector requires openness and access to modern methods to build digital solutions. The answer to the need for faster delivery of products and services in the FinTech sector and beyond are platforms using a low code or no code approach. The software development process using such platforms is much simpler, as they contain ready-made components to build a product, process, or service with minimal programming knowledge.
According to Gartner forecasts, by 2025, as many as 70% of new enterprise applications will use low-code solutions. This compares with a share of less than 25% in 2020. The trend is mature enough to support such processes as customer onboarding and offer a wide range of add-on products. FinTechs, among others, are basing their competitive advantage on such solutions. At Stratoflow – as a FinTech development company, we also appreciate the potential of low-code platforms, so we have created a brand new tool called Openkoda. This open-source, low-code platform enables Java developers to build scalable, extensible, and secure enterprise and SaaS applications more efficiently.
Without a doubt, low-code platforms will become emerging in banking technologies for several reasons. First, banks must significantly accelerate the time to market for digital banking products and services. Second, there is a massive increase in the number of FinTechs or third parties that offer turnkey digital financial solutions that easily integrate with core banking systems. Third, there is an ever-increasing desire to strengthen the cooperation of businesses, including banking, with IT.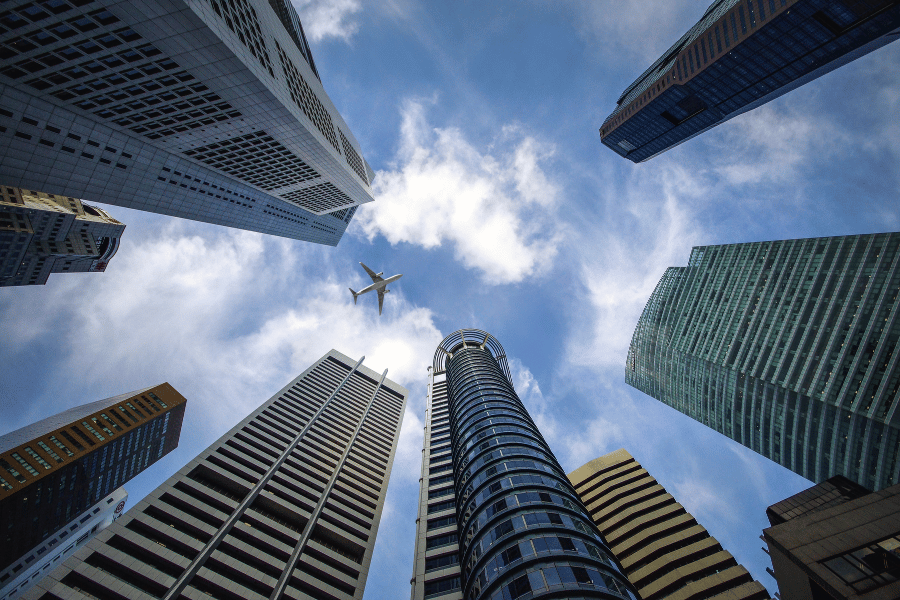 6. Security and legacy systems as a trend in banking in 2023
Security is and will be one of the key trends in banking in 2023. As more and more banking services move into the digital world, the risk of cyberattacks becomes greater. Therefore, banks must invest in better security to protect their assets and customers and prevent fraud.
An essential element of security is transaction authorization. In 2023, we expect further development of biometric technologies, such as facial recognition and iris scanning, to replace traditional passwords and PINs.
In addition, banks will use increasingly sophisticated analytical tools to detect suspicious activity and enhance anti-fraud efforts. They will also work to protect customer data privacy and comply with data protection regulations.
This should also be considered in the context of the aforementioned low-code platforms and software development for the finance sector. In addition, security and regulatory compliance should be a priority in the software development process.
In 2023, banks will also emphasize educating customers on how to use banking services safely. Awareness campaigns and training can be practical tools here to help customers understand how to protect their data and avoid fraud.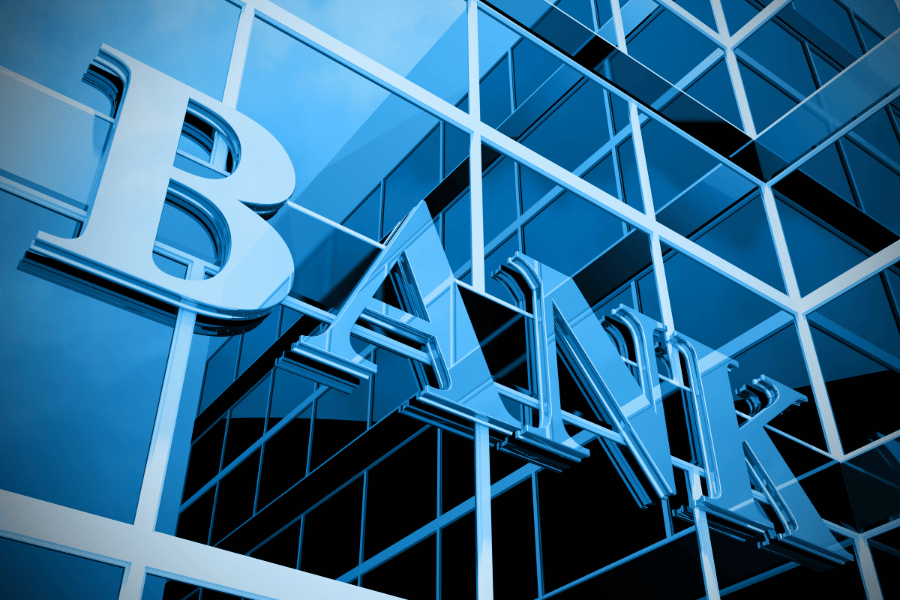 7. RegTech in banking
The banking and financial services sector is one of the most heavily regulated industries in the world. RegTech is expected to disrupt the regulatory landscape soon, providing advanced technology solutions to compliance issues. With the entry of alternative finance, blockchain, cloud, big data, and AI, the FinTech industry is attracting the attention of governments around the world.
The emergence of RegTech (Regulation Technology) is rapidly transforming the financial sector as businesses strive to improve compliance and risk management practices. With banks' increasing adoption of AI, blockchain, big data, and machine learning algorithms, the automation of compliance procedures and the enhancement of risk management capabilities have become key priorities.
These cutting-edge technologies offer deep insights into compliance issues and empower financial organizations to detect potential regulatory infractions and suspicious activity. However, while the benefits of these technologies are evident, the complexity of the regulatory environment and the need for agile response mechanisms continue to pose significant challenges.
RegTech will undoubtedly become even more critical in the coming years as banks and other financial institutions seek to guarantee steady development amidst constantly evolving regulatory requirements. As such, incorporating sophisticated AI and machine learning algorithms into compliance and risk management strategies will be crucial for financial organizations to remain competitive and compliant in today's dynamic business landscape. For example, many banks will use blockchain for identity verification, Know-Your-Customer (KYC) processes, and transaction monitoring. Besides, with the implementation of data protection regulations such as DORA, MiCA, RODO, and CCPA, banks will have to focus on data privacy and security increasingly.
Will 2023 prove to be a breakthrough year for banking technology?
Banking technology is a rapidly developing field that offers many opportunities for the financial sector. In 2023, we can expect trends to continue to evolve, such as the growing importance of artificial intelligence, the increasing use of low-code platforms, the emphasis on personalization, the adaptation of payments 4.X, open banking, or the increased focus on security and the growing popularity of FinTech.
Banks need to be ready for change and take advantage of the opportunities that technology provides to meet the demands of customers and competition in the market. Furthermore, implementing innovative solutions can increase bank operations' efficiency and improve customer service quality. Therefore, nothing is left to do but wait for developments and monitor what technological innovations will emerge in the banking sector in the coming years.