Blog
Travel

Arkadiusz Krysik
Feb 1, 2023
11 Travel Technology Trends Emerging in the Tourism Industry in 2023
With widely available vaccines and lower numbers of Covid-19 cases, travel is slowly returning to its pre-pandemic levels, although travel risks and disruptions are still present. Extreme weather conditions, political instabilities, and hardware malfunctions. With the emergence of artificial intelligence and mobile devices, customers expect a much greater level of personalization than ever before. These are the main reasons why the travel industry is consistently striving to find new and innovative ways of integrating breakthrough technologies into its operations.
What is travel technology?
Travel technology is an umbrella term to describe the multitude of different uses of modern technology such as artificial intelligence, augmented reality and mobile technology within the fields of tourism, travel, and hospitality industry.
Technology solutions can be deployed at virtually every point of travel in one form or another, significantly influencing the overall customer experience.
Impact of technology on the travel industry
Do you remember buying an airline ticket from a real human being?
Neither do we.
We all got used to the presence of modern technological advancements in the travel industry.
There are many more ways in which modern digital technology influences and improves the travel industry.
The ultimate motivation behind implementing these technologies is pretty straightforward. It as always boils down to increasing profits and expanding business, which in turn has a positive impact on customer experience.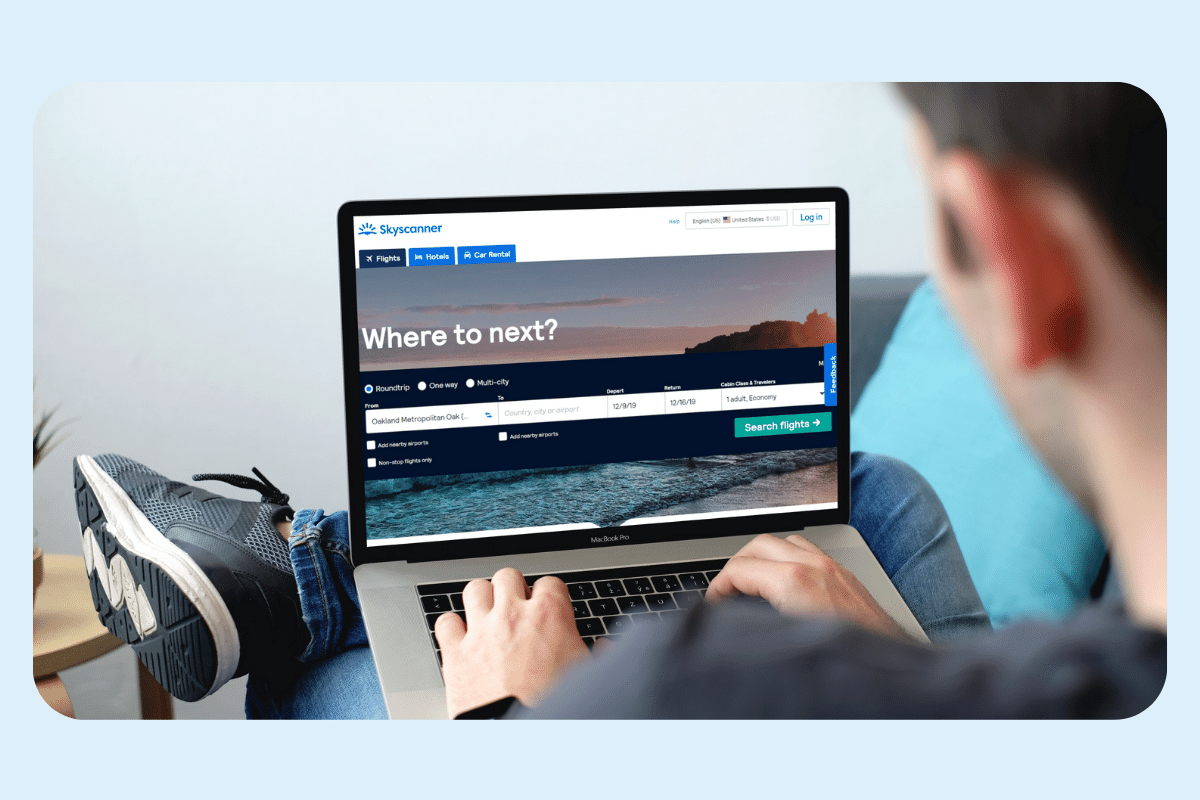 First and foremost, it leads to improved efficiency and decreased operating costs.
In fact, it is a win-win situation for travel agencies, airlines, as well as the travelers.
For companies, digital transformation in travel industry means better margins and healthier cash flows. For customers, in turn, it means many more attractive tourist destinations and lower prices.
[Read also: What's the Future of Digital Transformation and Its Trends? An Expert's Point of View]
Why is technology important in the tourism and travel industry?
These days, almost everyone has a smartphone or other mobile device, granting access to an immense choice of online services.
It is thus crucial for travel companies to allow their customers to book their trips, check-in for their flights, and find information about their destinations online.
Even though we are taking all of these modern utilities for granted, they are still a key factor for improving user experience in the travel industry. As a result, they have to be improved and optimized consistently.
What are the latest technology trends used in the travel industry?
There are plenty of different technology trends that are shaping the future of the travel industry.
Below, we've listed 11 of the most important travel industry trends.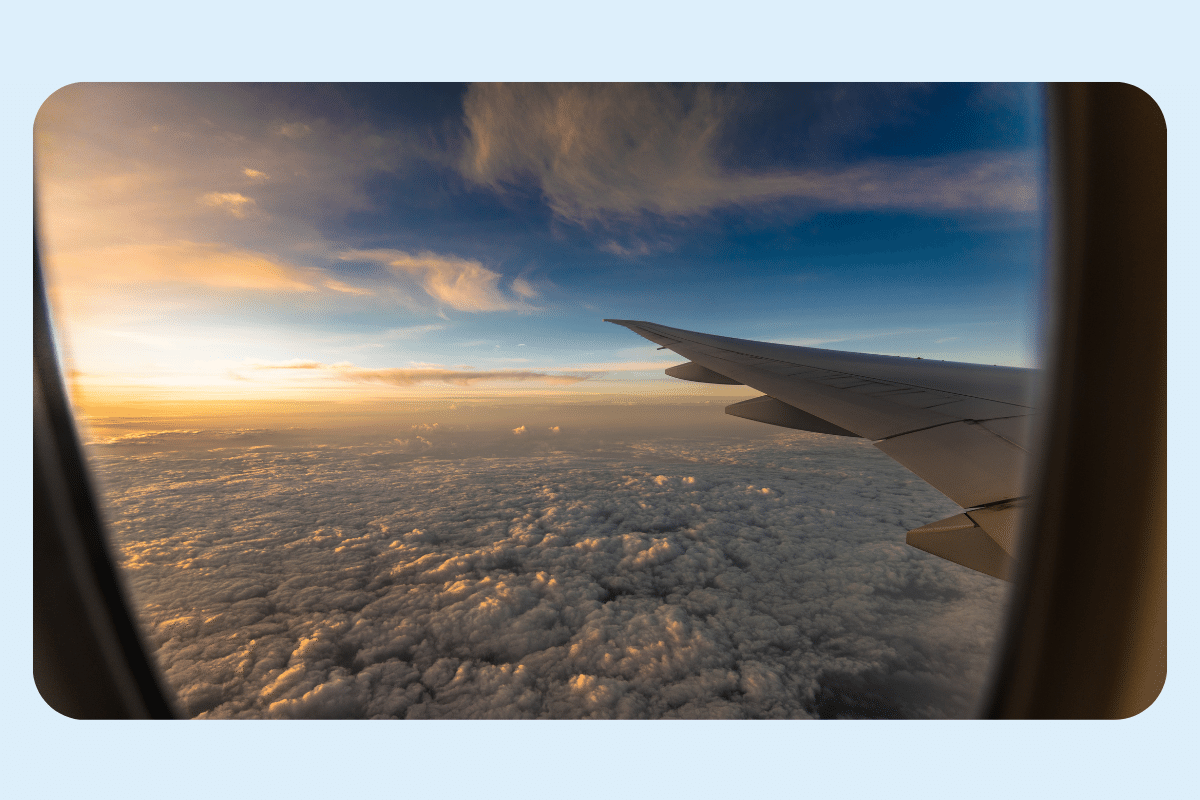 Advanced travel search engines
Let's compare here travel search engines to the Google search engine.
On the surface it is a pretty simple concept. A user introduce certain keywords of their interest and the search engine matches the most relevant results.
But what if you are looking for a hotel room in a specific location with certain room facilities? A simple Google search won't be able to compute so many details.
This is where metasearch engines enter.
Metasearch engines are the tools that send search queries to many sources and organize results in a comprehensive list.
The main objective of such sites is to aggregate results in a unified way, so that the client can access the maximum number of available options on the market. It allows users to have a reliable source of objective information and to compare offers with one another.
Results presented by metasearch engines are obtained with less amount of exertion on the end user side.
Instead of searching one single search engine to find a specific website or browsing through different services, the right amount of data can be obtained by a metasearch engine.
It definitely improves the user experience. Ans save their precious time.
In the tourism industry, metasearch engines are used to search through and compare travel agencies' offers to provide clients with as many suitable options as possible.
Nowadays, these services have grown quite robust. Many provide smart price alerts or tempting last-minute deals.
When developing a metasearch engine for an online travel agency, lodging reservation service, hotel booking engine, or a hotel inventory management software key factors are performance and scalability.
A team of Stratoflow Java developers when tasked with improving the travel search engine for a major hotel bookings aggregator decided to extract the availability search into a separate cache layer based on an in-memory data grid (IMDG) platform. It allowed for a major decrease in SQL database usage, as well as improved efficiency.
Interestingly, our client saw almost an immediate commercial effect right after the initial implementation.
Higher overall throughput of the travel search engine allowed the existing customer base to query the platform more frequently, generating higher revenues in the process.
[Read also: Introduction to a hotel channel manager]
AI dynamic pricing engines
Airlines such as Ryanair or Southwest are known for their extremely low price model.
You can hop anytime you want on a plane from Warsaw to London for less than 30 dollars.
You may have been wondering – how are airlenes able to break even, and run a successful business model with such low prices?
The answer is artificial intelligence.
These days, the pricing of airline tickets is completely automated and run by advanced systems that aim to fill a plane with passengers at the most optimal prices.
These systems take into consideration different types of clients. Those can be either business travelers who value convenience and comfort the most or leisure travelers who are more cost-conscious regardless of long layovers.
All of these factors are summed up by the pricing system. The goal is to fill as many seats on each plane as possible. But at the same time to avoid situations of complete tickets' unavailability for potential clients in a very complex balancing act.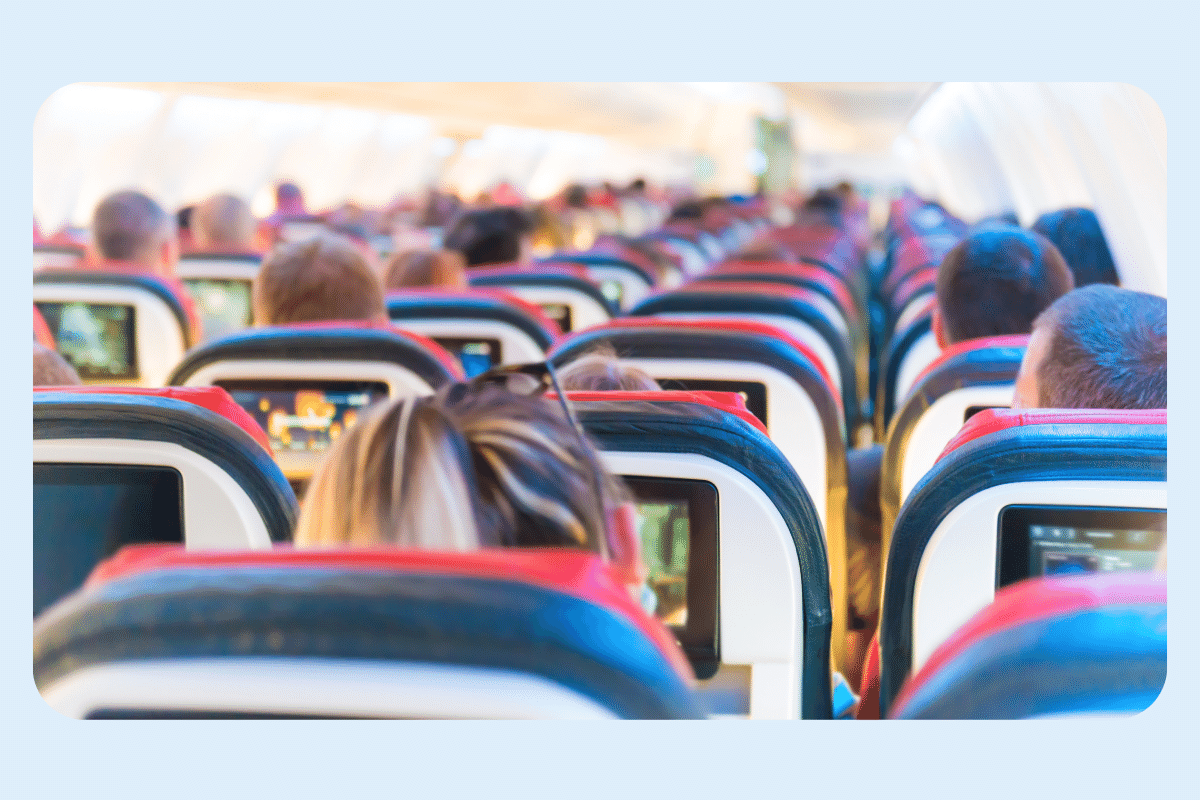 Airlines' pricing systems have to process an immense amount of customer data as well as travel trends about local destinations.
It is worth mentioning that during the COVID-19 pandemic pricing systems of many popular airlines were pretty severely disrupted. This led to a rather peculiar situation when we could book flights from Europe to the US for less than 200 dollars.
How was that possible? The dynamic pricing engines weren't prepared for such an exceptional situation.
Nevertheless, as pandemic restrictions loosen, and airlines worldwide resume their normal routes and operations, dynamic pricing systems continue to play a vital role in their business model.
[Read also: Benefits of Digital Transformation for Your Business]
Dynamic scheduling systems
Airlines are characterized by their large involved capital and incredibly slim average profit margins hovering around 5% (ignoring COVID-19 disruptions).
What does it mean for travel technology trends?
It's simple. For an airline to make money, it has to adapt fast and consistently search for profitable routing opportunities.
This task has to be handled by automatic scheduling systems.
Aside from the cost, the major factor for customers determining which flight they will choose is the overall travel time.
Airlines, therefore, put an enormous effort into assembling the most optimal schedule that they can offer in the shortest travel time possible.
Modern dynamic scheduling systems have to take into account these three factors pointed by Nawal Taneja:
Scheduling optimization system – An automated solution created by a team of experienced developers that process operational data and identify the set of possible routing and scheduling changes. These have to be both profitable and operationally feasible.Such a system works based on all the possible arrangements of feasible schedule changes. Then it sorts them by their profitability.
Access to reliable market data – A dynamic scheduling system uses only reliable and accurate data on the routes popularity and its profitability.Considering a fairly short time horizon of flight scheduling operation, the best source for booking and revenue data is an internal Revenue Management system.
Knowledge about potential operational constraints – Many factors dictate whether a certain route is feasible operationally or not.These include maintenance costs at airports, gate availability, and miscellaneous aircraft-specific constraints.Only understanding all of them can ensure that a dynamic scheduling system can return positive results.
In terms of profitability, it is estimated that dynamic scheduling can result in a 1-3% increase in revenue, depending on its utilization rate.
It constitutes a substantial amount when it comes to the airline industry.
Stratoflow developers have a great deal of experience in this particular field.
They were tasked by a global flight information company to improve their existing system.
Stratoflow proposed a replacement of major calculation logic with an open-source, high-performance framework that dramatically lowered TCO when compared with the existing code.
Internet of Things (IoT)
Another emerging technology that is slowly being adopted by the tourism industry is the Internet of Things (IoT)
This concept refers to the network of physical devices —"things"—that are equipped with various sensors in order to connect and exchange data with other systems within the network over the internet.
Depending on the use case, these "things" can range from ordinary household devices to sophisticated industrial machinery.
When it comes to its role in the tourism industry, we've already seen some practical implementations beginning to appear.
Some airports, using IoT devices, tag passengers' bags to alert them of their luggage's current whereabouts and send them a notification when it arrives at the carousel.
Hotels are also starting to leverage some IoT-enabled sensors and voice control devices to adjust things like air conditioning. Using an in-room tablet, hotel guests can seamlessly control the temperature, music, lighting, and curtains, changing the atmosphere of the room and personalizing their experience to a whole new level.
Augmented Reality (AR) and Virtual Reality (VR)
Virtual reality (VR) has recently once again come into the spotlight when Facebook rebranded itself and announced Metaverse. It's a conceptual virtual universe that will be a future replacement for well-established social networks.
These visions seem exciting and a little eerie at times. But can virtual and augmented reality also influence the tourism industry in the future? As it turns out, the answer is "yes".
Virtual Reality allows people to explore new places without leaving the comfort of their homes.
Virtual tours will enable people to have a glimpse of a certain exotic place before their visit in person. What's more, popular travel platforms like Booking.com can set up virtual hotel room previews in order to better manage customer expectations.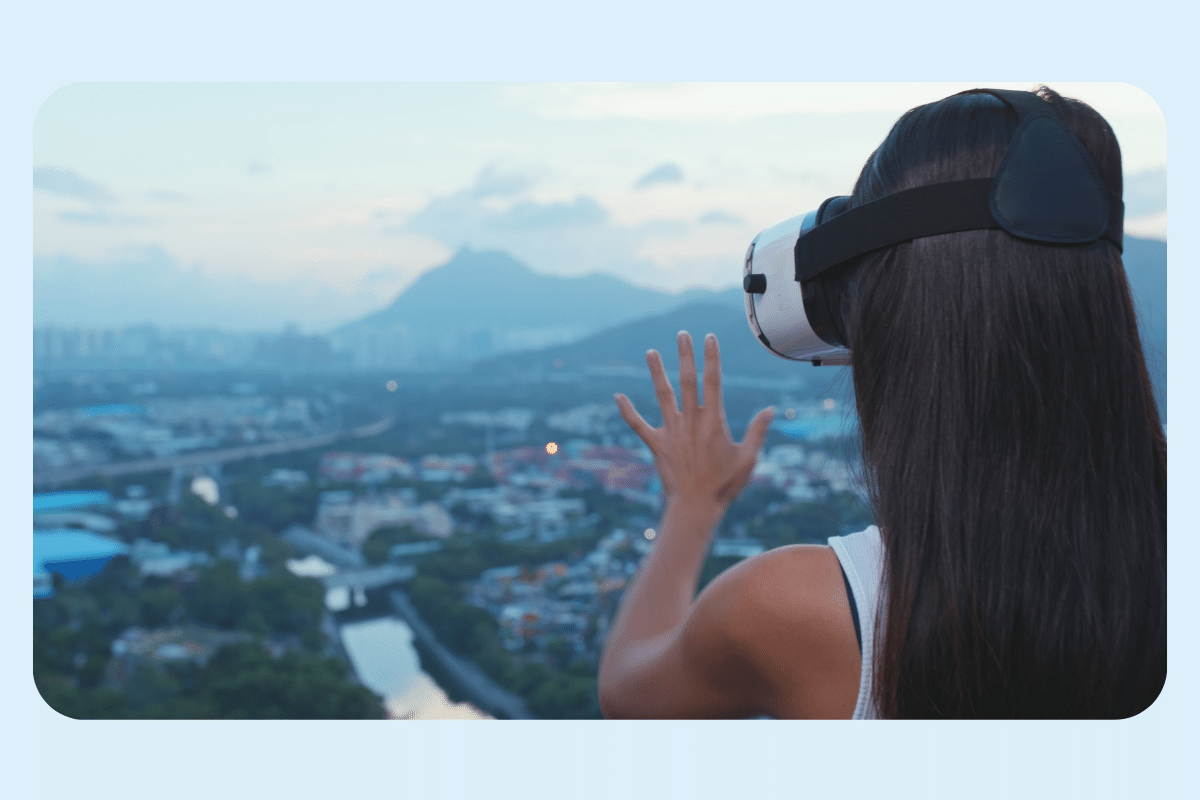 Contactless payments
Contactless payment methods take pride of place among recent tourism technology trends.
As the pandemic forced people to shy away from physical coins and banknotes, contactless payment options like GooglePay and Apple Pay have gained a lot of popularity.
When using them, the user's device with a payment app communicates with the reader using RFID technology.
To see how it works in practice let's take a look at the contactless payment method designed by The Walt Disney Company.
Disney offers Disney World guests custom wristbands, known as MagicBands. Visitors can link their credit card to their MagicBand to make purchases with a simple and effortless swipe of a wrist.
From a business standpoint, this solution offers Disney an unmatched opportunity to track user behaviors in order to optimize its operations even further. It is a trend that is undoubtedly gaining traction in various sectors of the travel industry.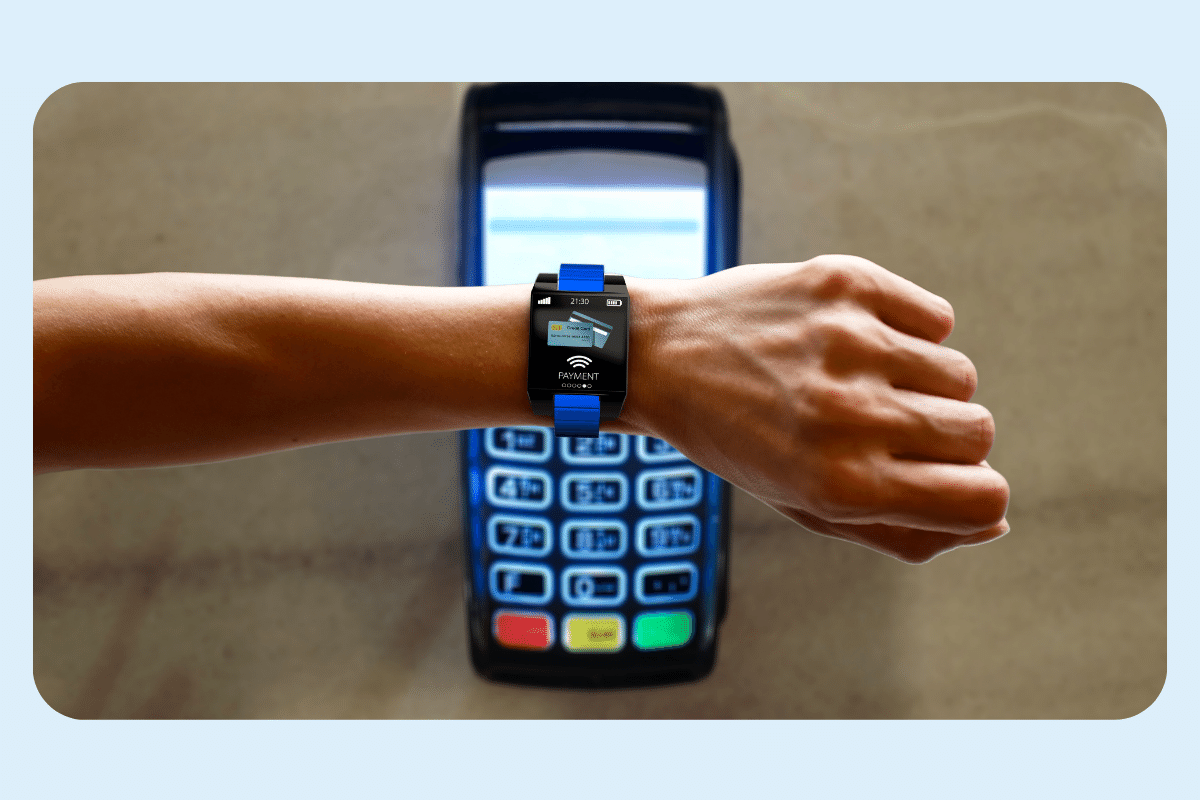 AI chatbots
Recently a story has surfaced that, allegedly, an advanced AI chatbot developed by Google has become self-aware.
Whether it is true is not for us to discuss here, but it underscores one really important fact.
AI chatbot technology has gone a long way in the last couple of years. It can also play a significant role in the development of the travel and tourism industry.
AI Chatbots stimulates human conversation, mostly using text interactions on various websites and services. Their main objective is to alleviate some congestion in call centers by proving at least basic help for customers 24/7.
When it comes to their usage in the travel and tourism industry, AirAsia is a good example of the use of a successful chatbot. Their advanced chatbot, AVA is able to do a multitude of things from helping travelers to choose seats and book flights to answering more difficult questions about current COVID-19 restrictions.
Big Data
Data is a company's most valuable asset.
This is also one of the main reasons why companies in the travel and hospitality industry are investing more and more funds into Big Data solutions.
Put simply, Big Data is a term that refers to large and unstructured data sets obtained from various data sources. These data sets are so voluminous that traditional data processing would have a hard time processing them into useful information.
Modern hotels and travel agents are using big data solutions to more effectively track customer behavior and preferences. This information is later used to improve the guest experience.
Big data measure precisely business performance.
Thanks to receiving data from previously untapped sources, the system allow for better yield management and demand prognosis.
[Read also: Fintech Trends That Shape Financial Future]
5G and fast Wi-Fi networks
As travel tech trends grow more robust with every passing year, connectivity develops at the same rapid pace.
A couple of years ago, 5G made its debut in some of the largest cities around the world, offering up to 20 times faster download speeds than before.
Even though that might not be such a big deal for an ordinary person, the connection between smart devices can now be more efficient than ever allowing more advanced IoT networks.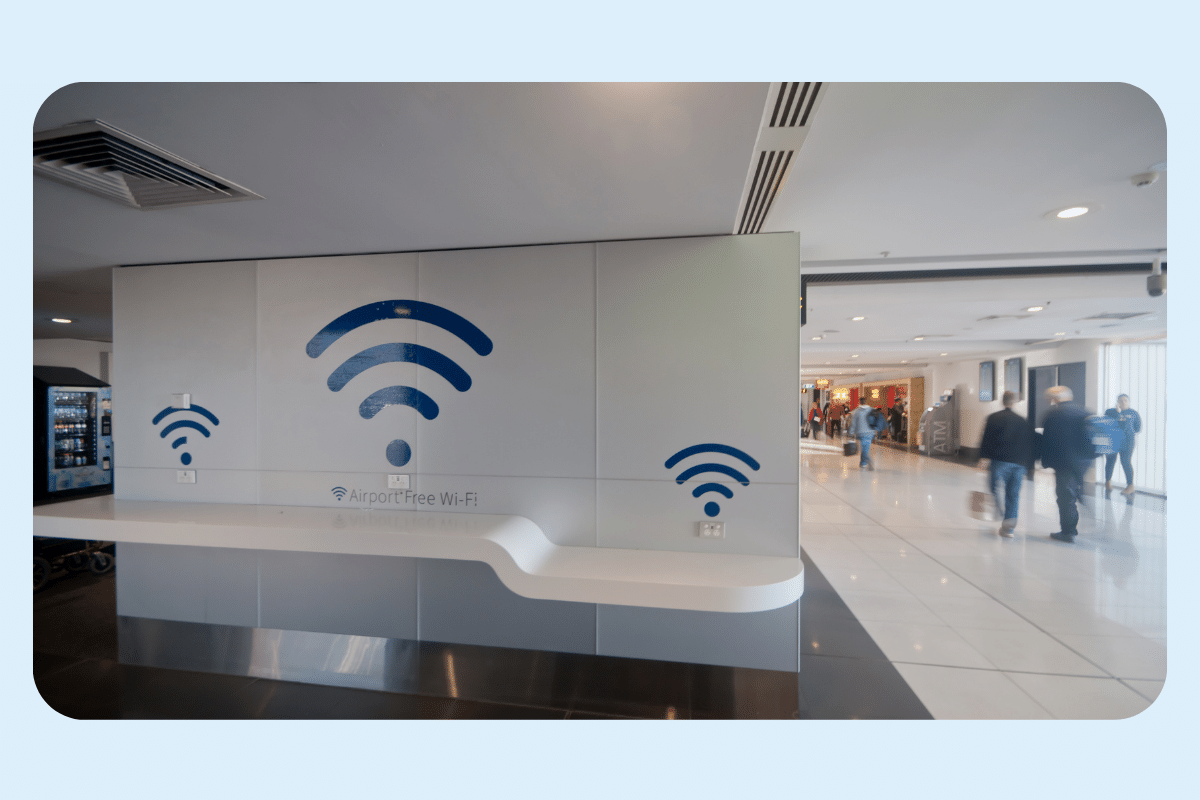 We have also seen an emergence of other breakthrough communication technologies, such as the Starlink internet.
Thanks to thousands of satellites in low earth orbit, people in virtually every corner of the world can enjoy internet speeds in excess of 100mbit/s and low latency unmatched by any other satellite internet provider.
A poor WiFi or Internet service in a hotel room can lead to bad online reviews for the hospitality and travel industry. With Starlink, even hotels in the most remote places can have a stable and fast internet connection.
[Read also: What is a GDS?]
Recognition technology
Facial recognition is the software that classifies a single face according to its gender, age, emotion, or other characteristics in an attempt to confirm a person's identity.
It is currently one of the most powerful surveillance tools ever made.
While many people are happy to use it to effortlessly unlock their phones, companies and governments are beginning to use it to a much greater extent.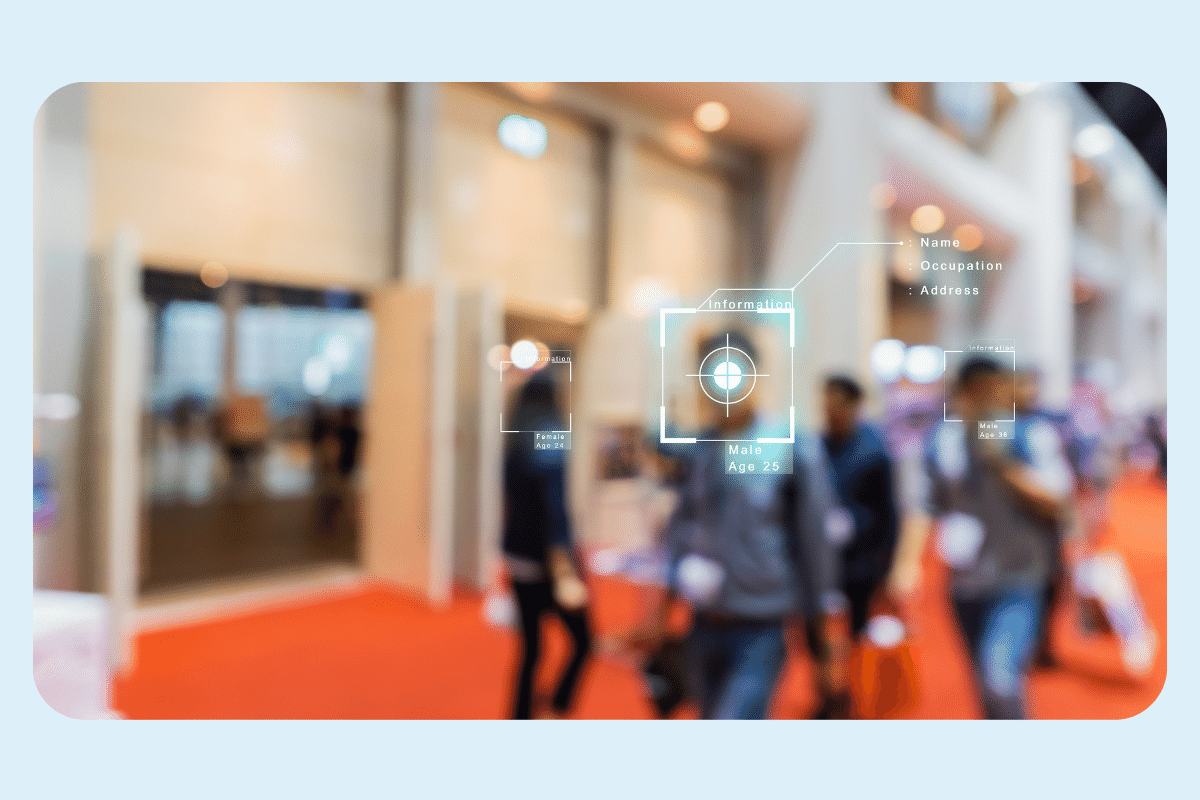 Facial recognition devices are beginning to appear in various airports across the world as an advanced security measure and potential deterrence.
According to a recent report from the Department of Homeland Security, "U.S. Customs and Border Protection (CBP) plans to dramatically expand its Biometric Exit program to cover 97 percent of outbound air passengers within four years."
Cybersecurity practices
To verify accounts on virtually every major travel and tourism offer aggregator, you would have to provide a photo of your ID card and other sensitive personal data.
It's natural to feel a bit uneasy to share so much personal information, regardless of the service's squeaky clean reputation and impressive market share.
Tourism companies and travel businesses understand that. That's why they dedicate a substantial amount of resources to developing reliable and safe cybersecurity practices.
Future of travel technology
As virtual reality and augmented reality technologies are becoming more and more advanced, some people speculate that they will negatively influence the tourism industry, but we beg to differ.
We predict that future tech advancements will push the travel industry towards better travel experiences and even more personalized experience.
Travel technology trends – summary
The travel and tourism industry is the one where proper interactions with the consumer are essential. As new technological breakthroughs enter the market, they are letting corporations understand their customers a bit better, and provide them with improved services and experiences.
We are Stratoflow, a custom travel software development company. We firmly believe that software craftsmanship, collaboration and effective communication is key in delivering complex software projects. This allows us to build advanced high-performance Java applications capable of processing vast amounts of data in a short time. We also provide our clients with an option to outsource and hire Java developers to extend their teams with experienced professionals. As a result, our Java software development services contribute to our clients' business growth. We specialize in building bespoke travel solutions like fast search engines, metasearch engines, booking engine services or channel manager integrations.