Blog
Digital transformation
Healthcare

Zuzanna Pajorska
Dec 27, 2022
Digitalization in Healthcare: Overview and Trends for 2023
The rapid adoption of new technologies is being felt worldwide in almost every industry. This is not surprising. Digital services are making everyday life much more accessible and allowing many tasks to be completed much faster. This revolution also applies to healthcare. What is the state of digitalization in the medical sector? What digital challenges does healthcare face? What awaits the healthcare providers in the digital transformation process in 2023? How are new technologies improving the quality of medical care? These and other questions are answered in the rest part of the article.
Digital transformation in healthcare industry
The healthcare sector has undergone significant transformations in recent years. This has been influenced both by the COVID-19 pandemic, the development of new technologies, and the change in the approach of patients and medical staff to the treatment process.
Today, we no longer have to go to the doctor to get a prescription or stand in long lines to make a medical appointment. Instead, many of these tasks can be done remotely – via computer, phone, or app.
Equally important, most of the patient's medical history data is available in electronic medical records (EHR), significantly speeding up the diagnosis process.
The quality of medical services has also increased thanks to telemedicine, the development of which notably accelerated during the coronavirus pandemic. Today we can make an appointment with healthcare professionals from virtually anywhere and without leaving home. This is extremely important, especially now, as the world is dominated by aging populations needing fast and efficient medical services.
Spending on digital transformation in the healthcare sector is estimated by Statista to have surpassed $1.3 trillion globally and is growing by 10.4% yearly. A study published by Deloitte, in turn, shows that as many as 92% of medical professionals and medical facilities have achieved productivity gains just through digital transformation. The COVID-19 pandemic certainly contributed to this, as it helped identify weak links in healthcare systems.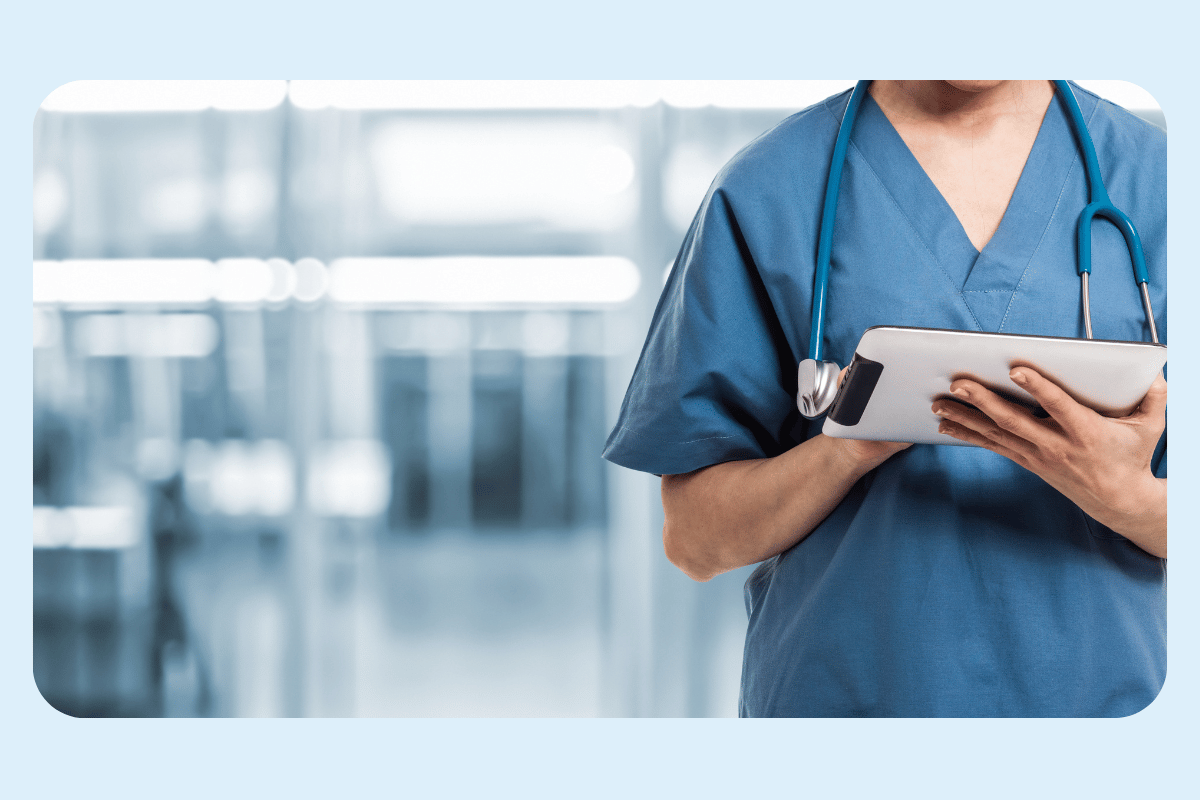 Main challenges of digitalization in healthcare services
Recent decades have seen improved living standards and longer human lifespans for most countries worldwide. However, longer life is usually accompanied by more frequent health problems, including the occurrence of chronic diseases, the treatment of which requires multiple interactions between the patient and the healthcare system.
Such a situation requires continually improving the efficiency of the digital healthcare space by adjusting how services are delivered and organized, increasing the competence of medical staff and managers, upgrading medical equipment, and adapting financing models to new realities.
Besides, the main challenges in the digitization of medical care include the following:
Medical data
The collection of health data, its modification, and storage are subject to special rules, as they are sensitive data that require special legal protection.
Among the key responsibilities of hospitals and other medical facilities is the correct documentation of patient treatment stages and patient outcomes. Although many medical providers maintain digital records, some entities still have paper patient records. Therefore, ensuring their security is much more complicated than their digital counterparts.
At the same time, it is worth knowing that software for maintaining electronic medical records often operates on a SaaS (System as a Service) model. This means it does not have to be physically installed on a computer and is available in the cloud. Medical facilities and health professionals can then access critical patient data from any device, regardless of where they work.
Medical cloud software also provides the right level of security for sensitive data – both from the cloud provider and the medical facility.
In this context, in digitizing patient data in healthcare, special attention should also be paid to complying with the provisions of the RODO and HIPPA regulations and applying processes under ISO and MDR requirements.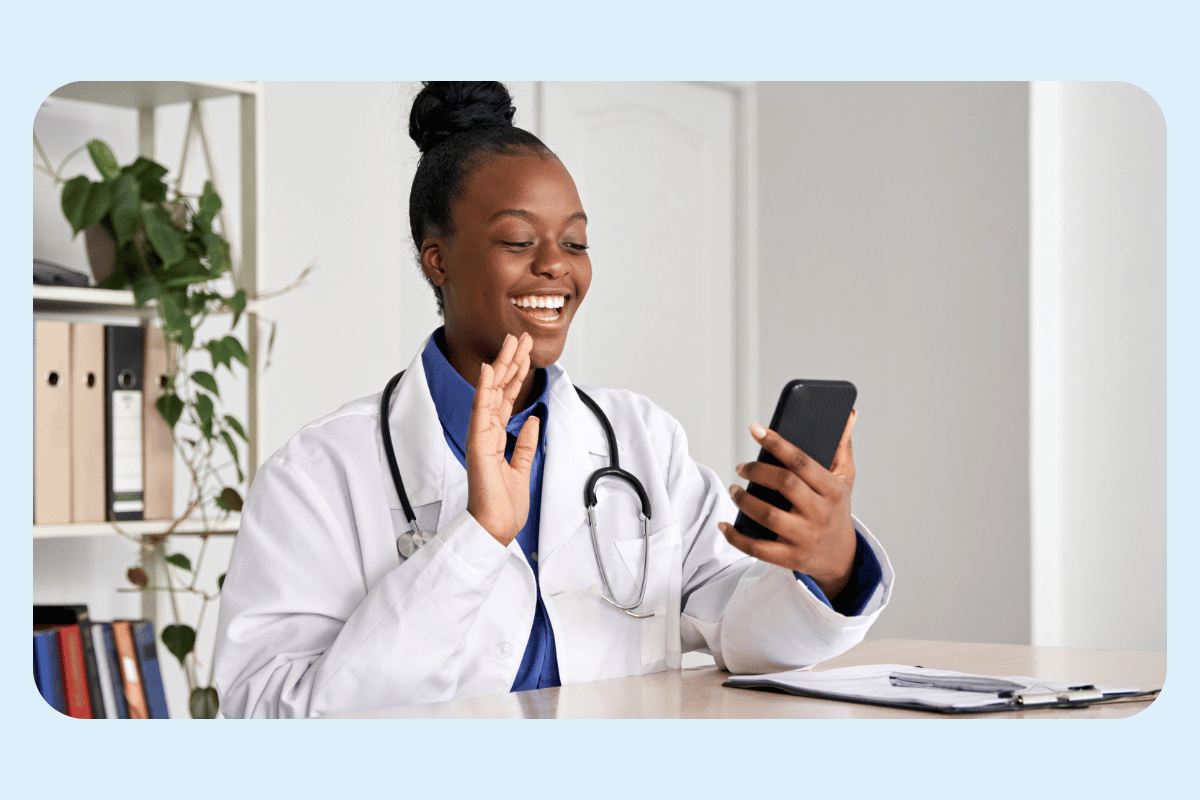 Digitization vs. patient needs
Patients themselves play an essential role in digital transformation in health care.
Monitoring their needs and expectations is necessary to build an efficient and effective healthcare system using new technologies. In addition, the growing health consciousness of patients makes them want to be kept informed about the state of their health, they want constant access to medical data, and they also want to be able to communicate easily with medical care representatives.
This trend can be seen, for example, in the adaptation of mHealth solutions. Health services implemented via mobile devices are increasingly being used to help solve clinical problems. Among these, health apps available on smartphones, wearables, and wireless devices, as well as portable imaging platforms and miniaturized sensor-based technologies, are essential. What's important, many of these technologies have already been approved for use by EU and US regulators.
Healthcare professionals must therefore invest much energy and resources to transform their medical facilities so that the patient, with their health and medical history, becomes the central point on which the facility's activities will be focused.
The choice of technology should depend on the scope of medical services provided, the size of the facility, as well as the number of patients served.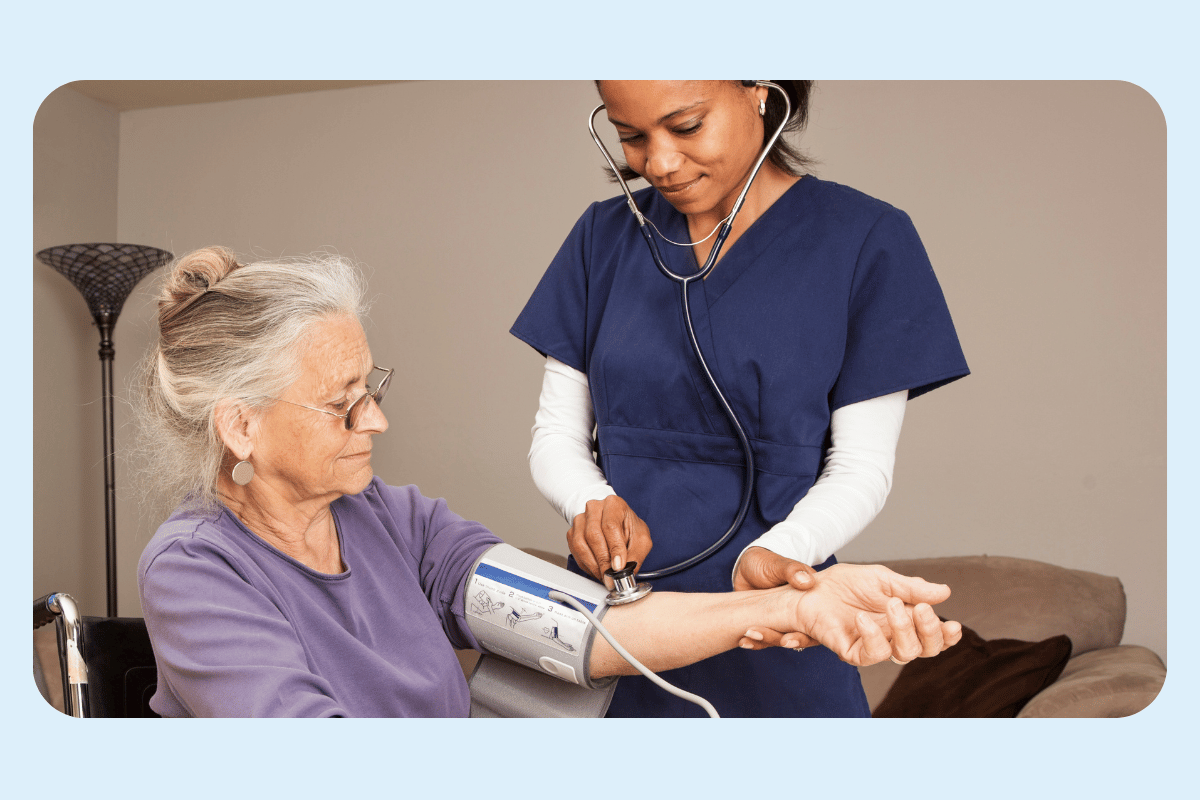 Outdated IT infrastructure
Another challenge in digitizing the medical sector is sufficient hardware parameters.
Unfortunately, very often, the IT infrastructure, including servers or computers available in hospital wards or doctors' offices, are outdated and need more parameters to support advanced medical software for teleconsultation or diagnosis.
To avoid such troubles, it is essential to verify the IT equipment and allocate a budget for it, if necessary, as early as the planning stage for the digitalization of a medical facility.
Digital competence of medical staff and patients
While new technologies in the medical sector can offer many benefits, the digital competencies of medical professionals and patients sometimes need to be improved.
An aging society, unfortunately, does not make this task any easier. Therefore, when planning digitalization in a medical facility, it is necessary to choose solutions whose interfaces are user-friendly and whose learning time is minimal.
In doing so, it is also essential to build the right attitudes among staff and patients. The better they understand what benefits they can gain from the digitalization of medical care, the more willing they will be to use new solutions – medical programs and applications.
Notably, the experience of healthcare providers is a mine of knowledge that should be used when creating different types of healthcare software. This will ensure that individual functionalities will be maximally adapted to their needs and patients, translating into work efficiency and high-quality medical services.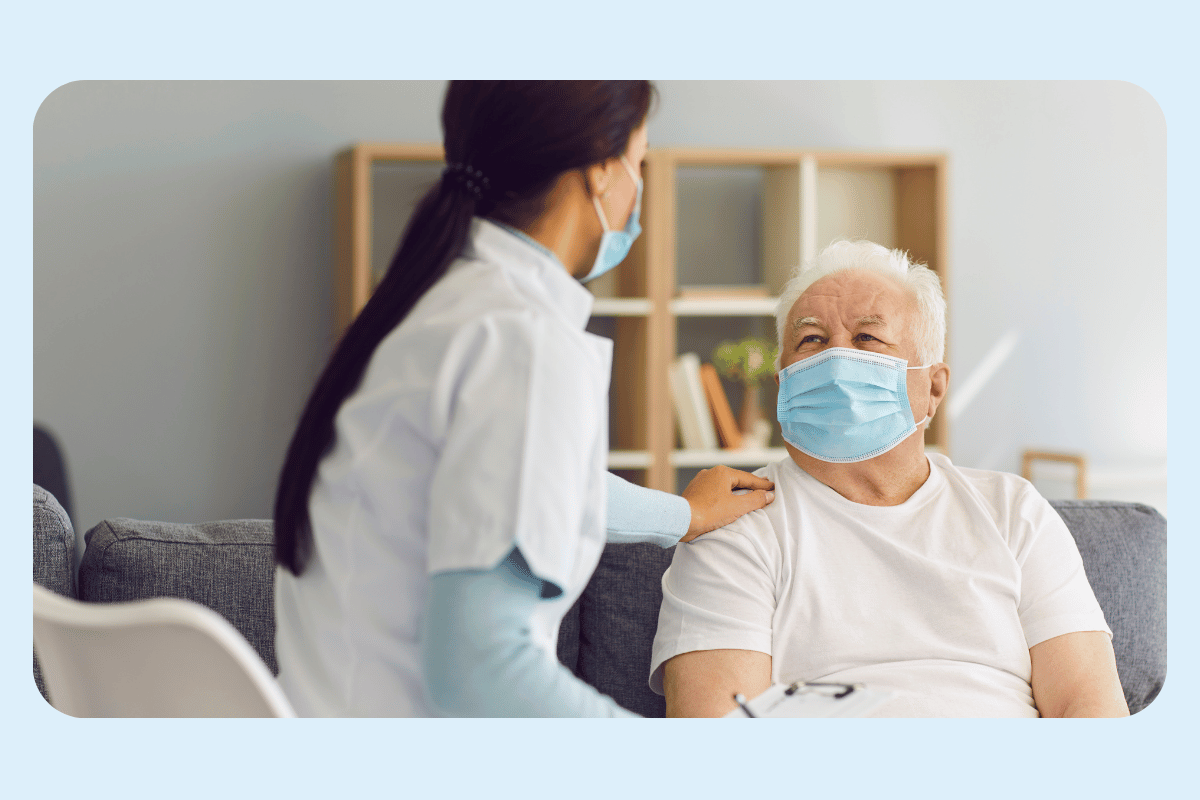 3 top digital transformation trends in healthcare in 2023
1. Wearable devices in healthcare
With the development of new technologies, interest in monitoring the human body has also increased. This includes hospital bedside monitors, as well as electronic devices such as smart bands and smartwatches that monitor individual physiological functions 24 hours a day.
This trend will continue to grow rapidly in 2023, as wearable devices offer the opportunity to send health information directly to the doctor and continuously monitor critical vital signs.
Besides, wearable devices will also be used more often for ECG monitors and blood pressure, which is vital in preventing heart attacks or diabetes. In addition, wearable medical devices will also be used to locate staff and equipment in hospitals, which increases work efficiency and directly affects the cost of maintaining a medical facility.
Data from wearable devices will also play an important role which will increasingly be used for predictive analysis and prevention of disease development.
2. Digital health products
The year 2023 will undoubtedly be a period of significant growth for digital health.
Therefore, the boom will be placed on the development of mobile health applications (mHealth), scalable SaaS for healthcare IoT systems, electronic health records (EHR), electronic medical records (EMR), as well as telehealth and personalized medicine.
All of these products effectively improve the quality of healthcare services from diagnosis to treatment selection to monitoring outcomes.
According to the FDA, digital health products can help consumers make more informed decisions about their health. Moreover, they also provide new opportunities for prevention, early diagnosis, and treatment of chronic diseases outside traditional healthcare facilities.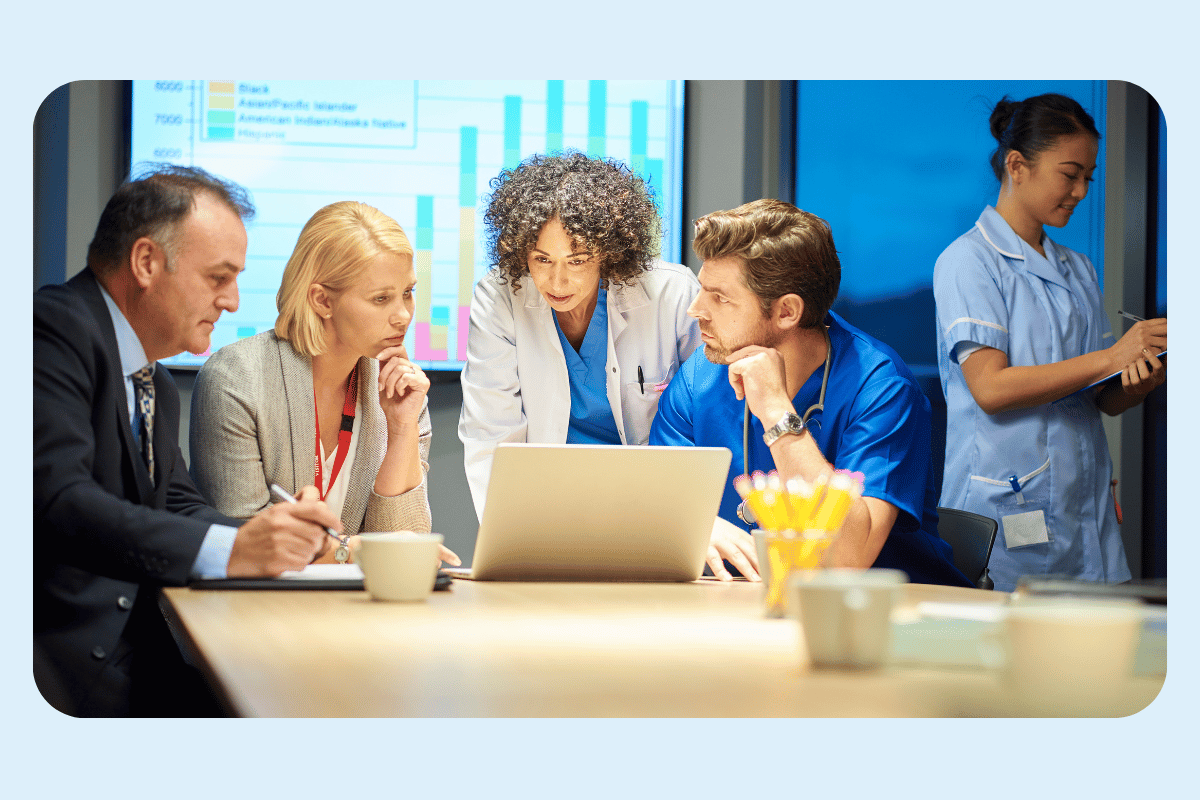 3. Personalized healthcare
Last on the list of digital health trends for 2023 is personalized healthcare (PHC).
What is it all about?
About the individualized selection of therapies. To be effective, they need data and correct diagnostics. Personalized medicine takes genetics, genomics, and all other biological information into account when choosing treatments. Personalized healthcare can be successfully used in oncology to treat immune diseases like Parkinson's or Alzheimer's.
The survey, conducted by CITE Research, highlights that personalization in healthcare is a higher priority for respondents than personalization in consumption and commerce, transportation, or housing needs.
In addition, the survey found that consumers are willing to pay an average of 25.3% more for personalization in healthcare as well. This is essential data to keep in mind in 2023.
[Read also: Future of Business Intelligence]
5 essential features of software solutions for healthcare industry
High-performance healthcare software
High-performance healthcare system is a future of digital transformation in this sector. Why is this factor so important? Because performance, understood as the effective use of the system, determines the speed of medical professionals' work, diagnosis, and treatment implementation.
Many factors influence the performance of applications and healthcare software. Among them are:
the execution time of individual processes,
the responsiveness of screens/controls from the user's point of view,
responses of the entire system,
processing of server tasks,
the issue of database performance,
possible slowdowns over time.
This results in difficulties loading the system, timeouts, and the risk of data loss during an unfinished medical procedure.
Poor performance also negatively affects the user experience of patients. To avoid such problems, it is worth choosing a reliable and experienced healthcare software development company when planning the digitalization process of a medical institution.
How to do it? Check out our checklist – How to Choose a Software Development Company in 2023.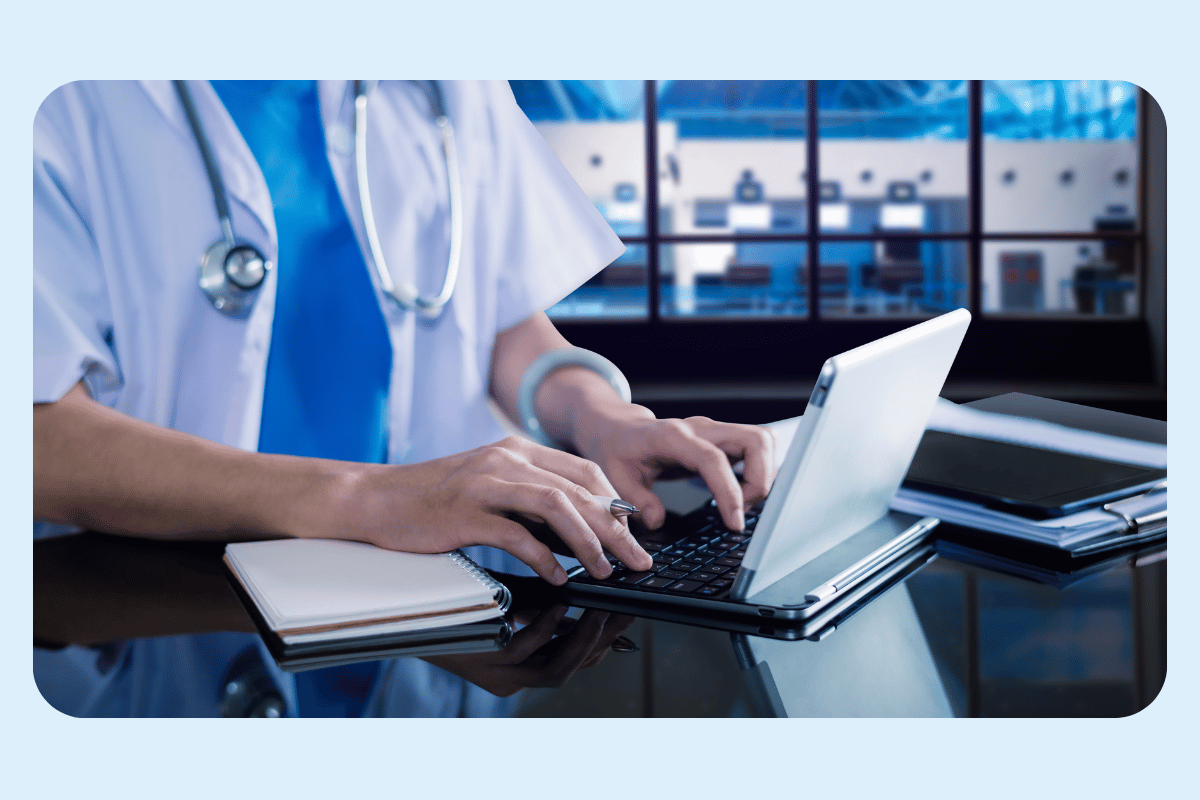 Advanced medical data processing and management
In the digitalization process of health system it is essential to remember that data is key.
Through them, medical breakthroughs are made, and innovations have been developed that change the quality of health care and many people's lives worldwide. Therefore, a high-performance healthcare system is crucial to efficiently analyze all the critical data.
As the healthcare industry goes digitalized and new technologies such as 3D imaging, the Internet of Things (IoT), and artificial intelligence (AI), the amount of data that healthcare facilities have to work with is growing exponentially.
Therefore, the ability to process them in a high-performance way in real time is crucial. This is because it impacts increasing the efficiency of diagnosing and treating patients, thus improving patient satisfaction.
According to a Deloitte study, as many as 92% of healthcare professionals believe that greater consumer satisfaction and engagement are the most critical outcomes their organizations want to achieve through digital transformation.
Remote access
Innovative hardware, communication tools, software, and sensor wearables can provide centralized insight into medical software.
However, it is essential to have remote access to it – in case of failure or hacking attacks.
Unfortunately, sensitive medical data is often a point of attack, so the ability to take quick action is important. It is equally vital to monitor energy consumption and any fluctuations, as well as environmental conditions, including temperature and humidity, to extend the uninterruptible operation of IT solutions and reduce operating costs simultaneously.
Scalability
Another essential feature of software solutions for the healthcare industry is scalability, which is a system feature that allows handling more and more tasks and data by adding resources to it.
In the context of the healthcare sector, this is crucial as the number of patients and their medical records grows over time. A system that scales well can maintain or even increase its level of performance or efficiency, even as operational requirements increase.
Security
The IT environment in medical facilities is heavily regulated, especially in protecting patients' privacy and their data.
Data leaks, including patients' personal data, IT system lock-ups, or file encryption by cyber criminals, can lead to paralysis and enormous losses for healthcare entities. They can also prevent planned operations in severe cases, directly endangering patients' lives and health.
According to data published by Healthcare IT News, there were several significant violations of sensitive data in the healthcare sector last year. More than 40 million patient records in the US were breached. In contrast, we know from the Protenus "Breach Barometer 2022" report that in 2022 there were 905 incidents in which the data of as many as 50 million patients was breached.
Therefore, the right level of security for software solutions for the healthcare industry is crucial.
[Read also: Travel Technology Trends Emerging in the Tourism Industry]
Healthcare trends – new quality of medical care services
Digitization of the healthcare sector is a process that will continue for years to come. It is essential that during the implementation of new solutions in medical facilities, we should always keep in mind the well-being of patients and increase the efficiency of medical staff. As a result, all of us will feel the benefits of digital transformation – regardless of our needs and functions.
If you want to know more about the technological changes around the world, we also encourage you to read our article on digital transformation in the travel industry and the use of Java in software development.
We are Stratoflow, a custom software development company. We firmly believe that software craftsmanship, collaboration and effective communication is key in delivering complex software projects. This allows us to build advanced high-performance Java applications capable of processing vast amounts of data in a short time. We also provide our clients with an option to outsource and hire Java developers to extend their teams with experienced professionals. As a result, the solutions designed for our customers contribute to their business development. We specialize in travel software, ecommerce software, and fintech software development. In addition, we are taking low-code to a new level with our Open-Source Low-Code Platform.