Blog
Travel

Zuzanna Pajorska
Jul 10, 2023
Best travel management solutions
Scheduling, bookings, and customer service – are just some of the challenges faced by companies in the tourism industry. Therefore, choosing the best solution for managing tourism services is crucial. In this article, we will outline why the right choice of this tool is essential for the success of tourism companies. You will also learn what features the optimal solution should have to ensure operational efficiency and an excellent customer experience. Last, you will also learn about the travel management solutions used in the market.
Travel management software – what is it?
Travel management software – is a modern tool used in the travel industry to plan, organize and monitor business or private travel effectively. It allows you to manage all aspects of your trip, including flight booking, accommodation, transport, car hire, budget allocation, cost reporting, and much more. This tool makes trip management more automated, streamlined, and optimized, saving time and resources for businesses and individual travelers.
Why is travel planning software so crucial in the travel industry? The answer to this question is simple. Gone are the days when we visited travel agencies to enquire about a trip. Today, everything is done online. Also, for businesses.
Travel agencies strive to meet customer expectations with advanced systems, cloud-based software, and state-of-the-art travel solutions to keep up with the ever-changing landscape and digital transformation. Travel agency software is used in many areas, including booking engines, CRM, marketing, and other travel-related fields. Let's now examine how travel management solutions support corporate travel.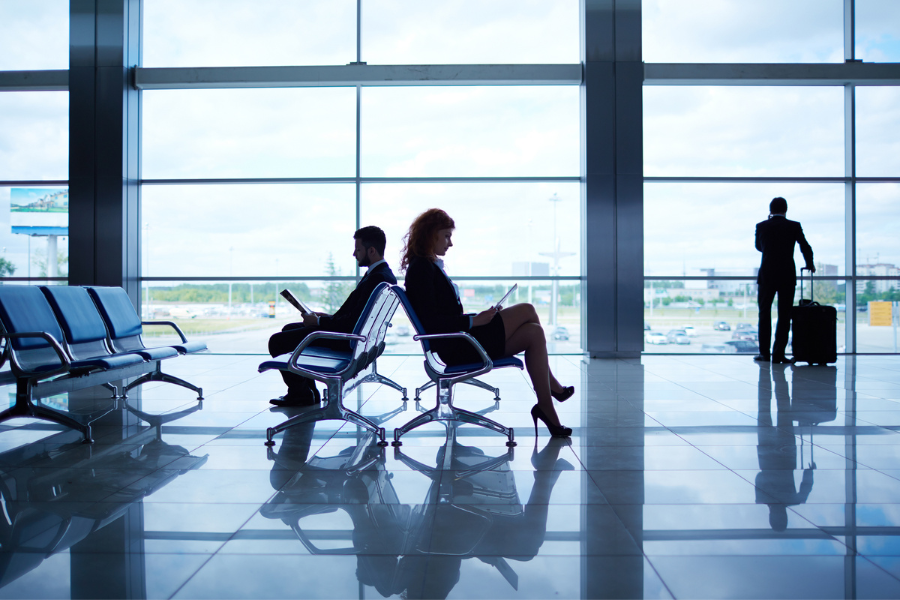 What is and how do corporate travel management solutions work?
Corporate travel management systems are powerful tools and services designed for companies to manage their employees' business travel effectively.
Such solutions include a wide range of functions and services, such as:
flight reservations,
lodging,
transportation,
car rental,
budget management,
cost reporting,
as well as travel tracking and monitoring.
Business travel planning software is based on advanced software that allows companies to centralize booking and managing travel. Employees can use dedicated online platforms or mobile apps to access various booking options, travel information, company policies, and support when needed.
With these solutions, companies can consolidate and automate the business travel management process, saving time, resources and increasing efficiency. In addition, such tools enable control over expenses, facilitate reporting and analysis of travel costs for employee expenses and provide better security for employees during business travel by tracking their location and providing information on emergencies or changes in flight schedules.
As a result, using corporate travel booking solutions contributes to more efficient business trip planning spend management, cost optimization, and increased satisfaction for both employees and departments responsible for managing corporate travel.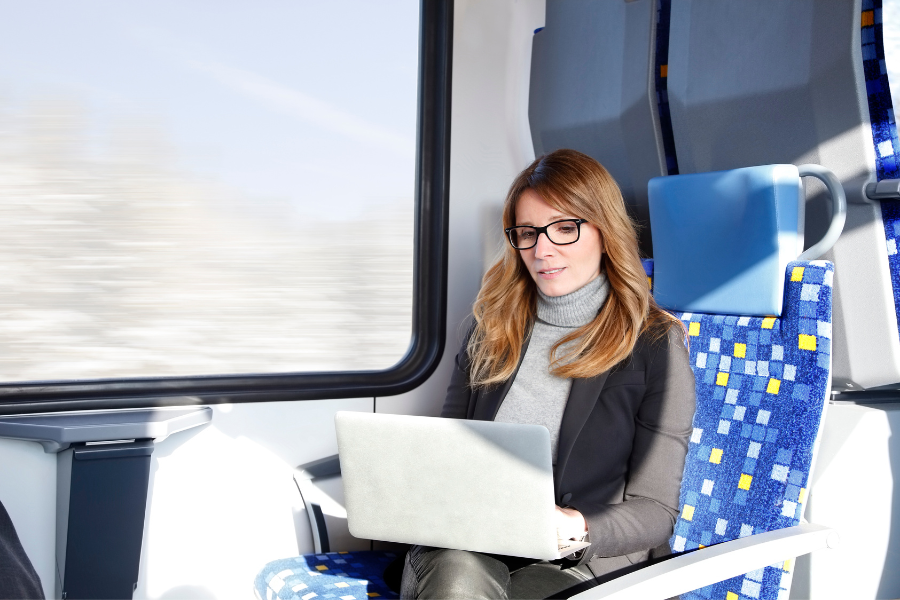 Top travel management software in focus: what's now needed for a new era of business travel
In the new era of business travel, several key features and capabilities are needed in travel management tools to meet the evolving needs of travelers and organizations. Here are some of the top requirements for travel planning tools in the current landscape:
Seamless booking trips experience
Travel management software should provide a user-friendly interface for easy and efficient booking of flights, accommodations, rental cars, and other travel services. It should offer various options from different providers, enabling travelers to compare prices, review amenities, and make reservations seamlessly.
Mobile accessibility
With the increasing reliance on mobile devices, travel planning software should have robust mobile applications that allow travelers to access their itineraries, make bookings, receive notifications, and manage their travel plans. Mobile apps should offer mobile access to all the functionalities available on desktop platforms.
Travel policy compliance
Travel management software should align with travel policies and guidelines established by the organization. It should have built-in controls to ensure employees adhere to these policies when making travel arrangements, such as budget limits, preferred suppliers, and booking restrictions. The software should also provide real-time notifications and approvals for policy exceptions.
Expense management
An effective travel management system should include expense tracking and reporting features. It should integrate with expense management tools or offer built-in functionality to capture and reconcile travel-related expenses, including receipts, credit card charges, and per diems. This simplifies the reimbursement process and enhances visibility into travel expenses.
Risk management and duty of care
Due to global events and uncertainties, travel management software should prioritize traveler safety. It should provide real-time travel alerts, advisories, and emergency assistance services. The software should enable organizations to locate and communicate with travelers during emergencies and facilitate quick adjustments to travel plans.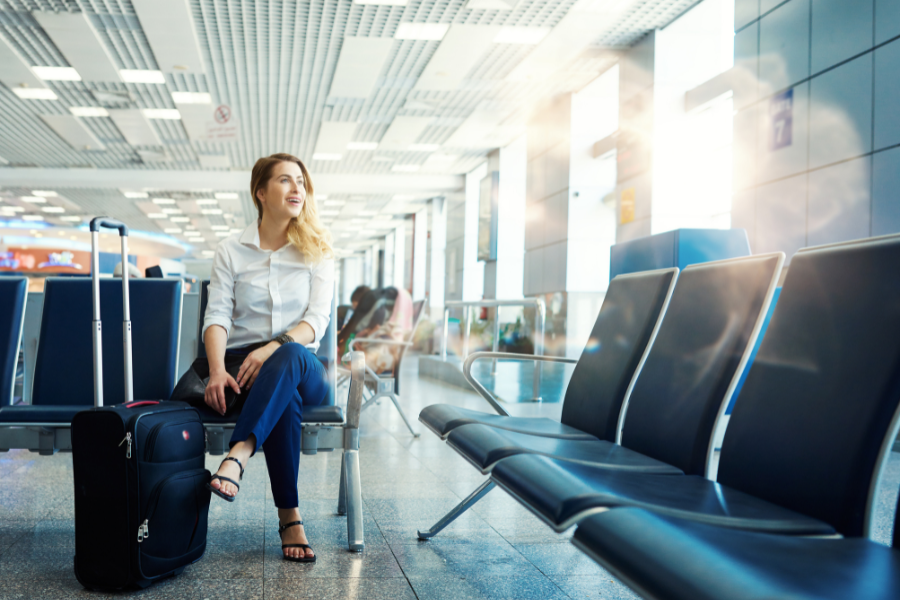 Data analytics and reporting
Travel management software should offer robust reporting capabilities to analyze travel data and identify patterns and trends. It should provide comprehensive reports on travel expenses, compliance, traveler preferences, and supplier performance. Access to such insights helps organizations optimize their travel spending programs and negotiate better deals with suppliers.
Integration and automation
Seamless integration with other business systems, such as HR, finance, and CRM, is crucial for efficient travel management. The software should automate data synchronization and streamline employee onboarding, invoice reconciliation, and travel policy updates. Integration with online booking tools, expense management systems, and travel suppliers is also essential.
Sustainability considerations
As sustainability becomes increasingly essential, travel management software should enable organizations to make environmentally conscious choices. It should provide:
Options for selecting eco-friendly accommodations.
Promoting carpooling and public transportation.
Tracking carbon emissions from travel activities.
Personalization and traveler experience
Travel management software should prioritize the individual traveler experience. It should offer personalized recommendations, preferences, and loyalty program integration. The software should have features like itinerary sharing, virtual assistant support, and access to destination information to enhance the overall travel experience.
24/7 support
Customer support is critical for travelers facing issues during their trips. Travel management software should provide 24/7 support channels, including phone, email, and live chat, to address travel-related inquiries, booking changes, cancellations, and emergencies.
These features and capabilities are crucial for travel management software to adapt to the new era of business travel and provide a comprehensive solution that meets the needs of both travelers and organizations. Now we are ready to take a closer look at the top business travel booking tools.
Read also: What is GIS: a Complete Guide to Geographic Information Systems.
Your Guide to Top Travel Management Software in 2023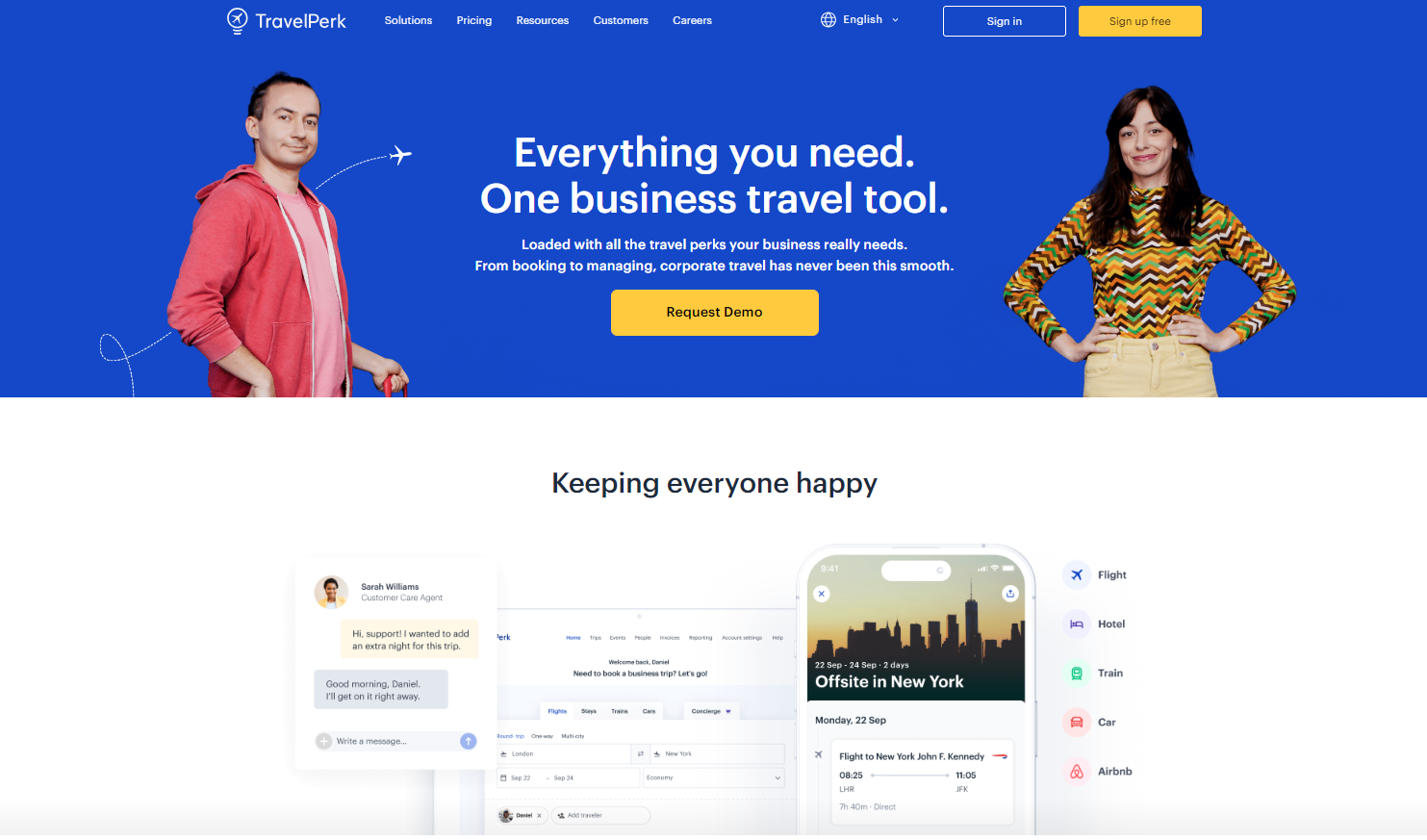 TravelPerk is a state-of-the-art business travel management platform known for its user-friendly interface and extensive offerings. It provides seamless booking of flights, accommodations, and transportation.
TravelPerk integrates with popular tools such as Slack, AirBase, Divvy and Expensify, and others to streamline communication and automate expense reports and management. It offers travel policy control, duty of care features, real-time travel assistance, and reporting tools to optimize travel programs.
What else?
Reimbursement of up to 80% of the cost of a canceled trip when booked with FlexiPerk,
Real-time travel expense tracking by project, team, date, location, and more,
Carbon footprint reports,
20s response time for customer service via phone and 90 seconds via chat,
Simplified invoicing process – summary invoice for all purchases from one supplier,
Easy VAT recovery,
Price list tailored to the needs of different sized companies – free to start (first five bookings each month, then 5% per booking), next in the price list is Premium at $99/ M+3%/ booking, Pro at $299/ M+3%/ booking, and Enterprise with custom prices.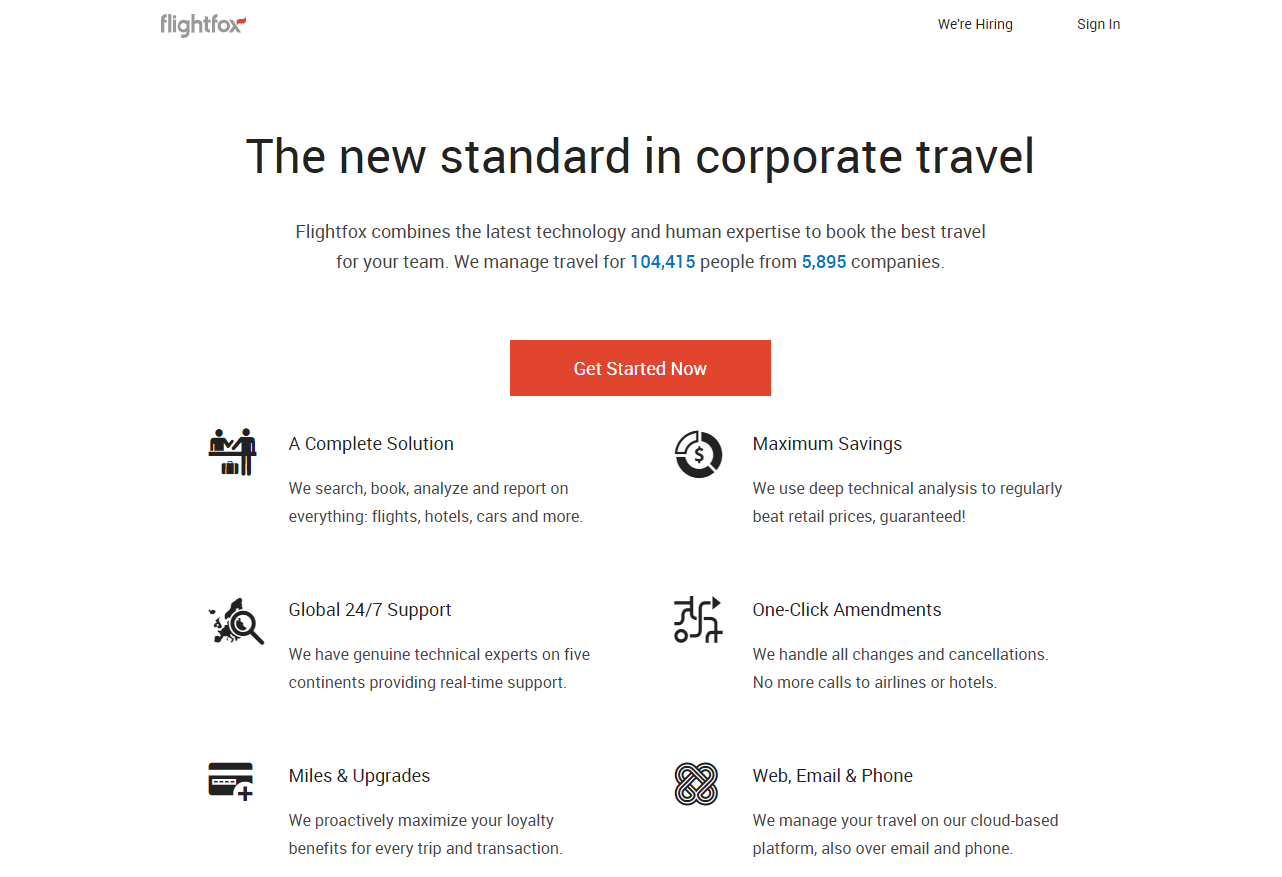 Flightfox is a unique business travel management platform that uses crowdsourcing to find the best flight deals. Instead of relying solely on algorithms or traditional travel agencies, Flightfox connects travelers with a network of experienced travel experts called "travel hackers."
Using Flightfox, travelers upload their business trip requirements, such as dates, destinations, and specific preferences or restrictions.
The travel hackers then compete to find the best flight options and fares based on the criteria they provide. They use their knowledge and familiarity with airline systems, fare rules, and routes to uncover hidden deals and optimize travel itineraries.
Flightfox offers several key features that set it apart:
Expert and personalized service: Flightfox's network of experts consists of experienced travel professionals passionate about finding the best deals. They provide customized recommendations and options tailored to travelers' preferences and limitations.
Cost savings and optimization: with Flightfox's help, discovering hidden deals and optimizing them for price, convenience, comfort, loyalty, employee benefits,, upgrades, and more is possible
Transparency and choice: travelers can access multiple recommendations and review each option in detail, including prices, flight duration, and other relevant information. This transparency allows travelers to make informed decisions and choose the best option for their needs.
Communication and collaboration: the Flightfox platform facilitates direct communication between travelers and customer service. This collaborative approach allows for real-time feedback, questions, and adjustments to travel plans.
Support for travelers: Flightfox provides ongoing support throughout the booking process to help with any questions or issues. This support allows travelers to navigate complex itineraries or deal with unexpected situations while traveling.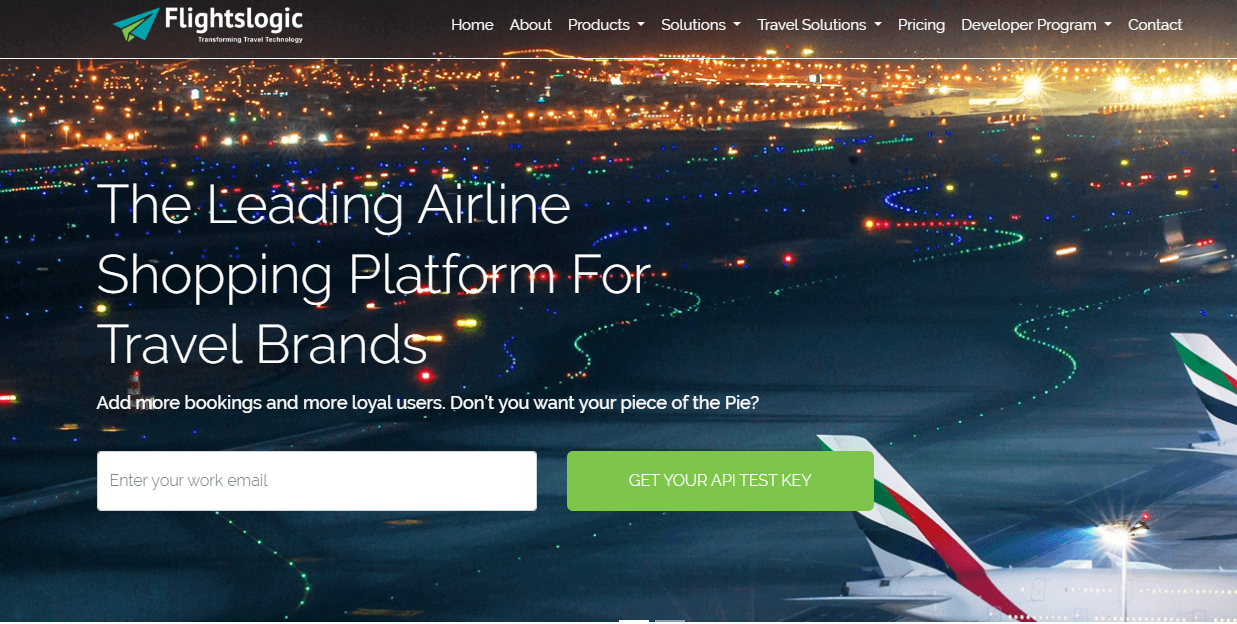 Flightslogic presents a comprehensive travel solution tailor-made for travel agencies, offering a seamless experience. Their advanced flight and hotel booking engine revolutionizes and automates the entire business process.
By consolidating crucial travel expense data in one place, this solution effectively centralizes and streamlines the management spend tracking of corporate travel activities. Managers can effortlessly regulate and efficiently organize their employees' travel endeavors.
This software attends to every intricate aspect of effective travel management, handling hotel and flight reservations effortlessly. It simplifies the management of individual and team travel schedules, ensuring that all necessary travel documents are readily available for a smooth journey.
Key Features:
Extensive access to a vast inventory of flights (900+ airlines worldwide that offer content from GDS, LCCs, and more), hotels, and vehicle rentals worldwide,
Effortless management of travel schedules, simplifying the process for all parties involved,
Guarantee of travel policy compliance, reducing the risk of policy violations,
Convenient and hassle-free flight and hotel reservations.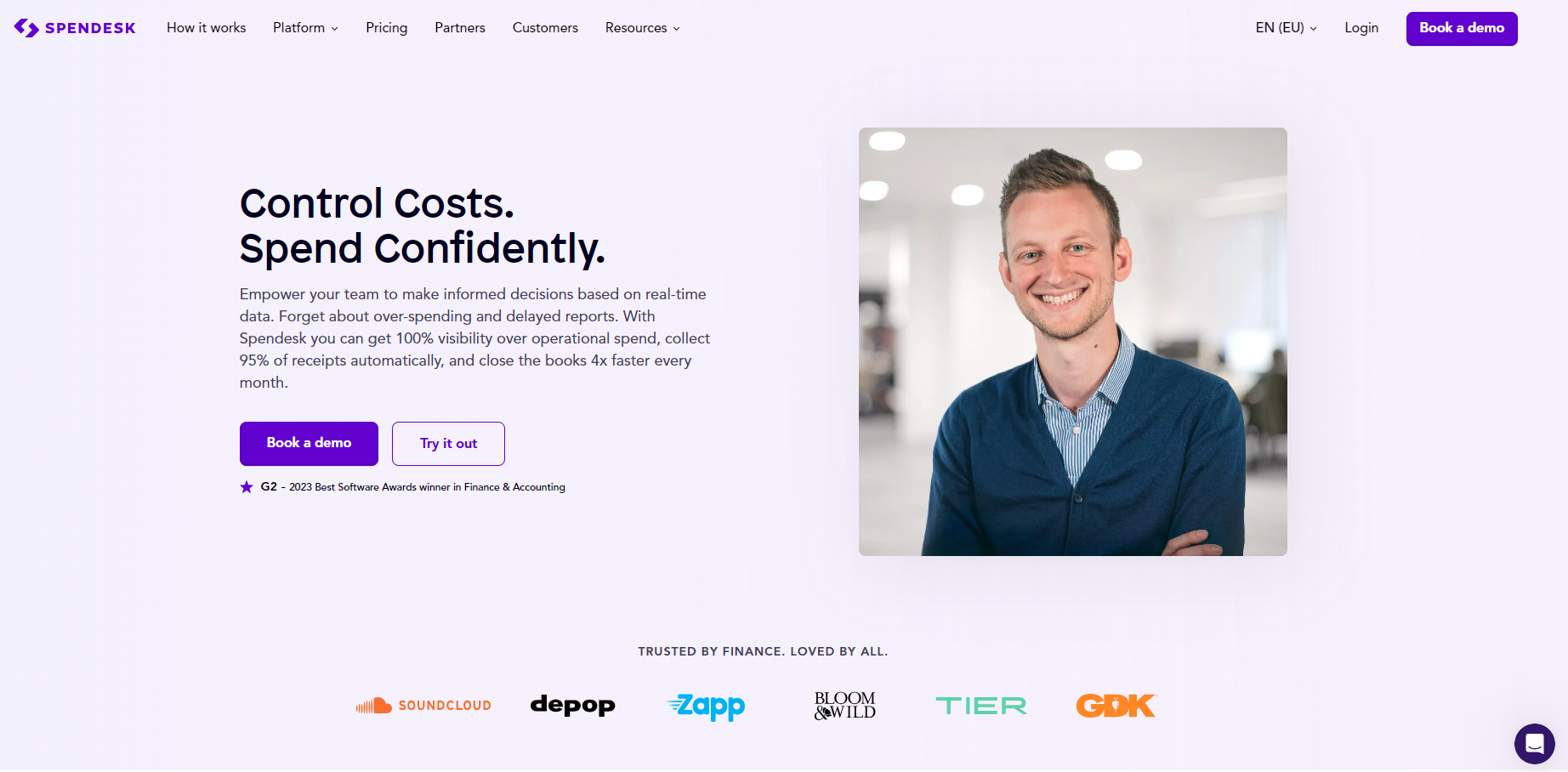 A travel management system should also correspond to managing travel expenses. After all, business travel involves many costs – booking flights, paying for hotel accommodations, or buying meals – all of which should be recorded as business travel expenses for a single event.
Accounting for costs is also essential. Paying for corporate services with a card and others with your funds and billing upon arrival creates a mess. Spendesk comes to the company, spending rescue in such situations.
Spendesk offers a comprehensive end-to-end travel solution designed specifically for businesses and travel agencies. Their customized flight and hotel booking engine streamline and automate the entire process, making it an ideal fit for travel industry professionals.
Spendesk consolidates all crucial data on a business's travel expenses in one convenient platform. This enables finance teams to effectively regulate and organize their employees' travel activities, ensuring smooth operations and cost management. Because all these expenses are recorded in real-time, the finance team can track costs immediately.
The software takes care of every aspect of business trip management, both big and small. It simplifies hotel and flight reservations, manages travel schedules for individual employees and entire teams, expense reporting, and ensures that all necessary documents are in place for a seamless trip.
Key Features of Spendesk:
Access to a vast inventory of flights, hotels, and vehicle rentals worldwide.
Effortless travel schedule management, enabling easy coordination and planning.
Assured compliance with travel policies, reducing risks and ensuring adherence to guidelines.
User-friendly interface for easy flight and hotel reservations.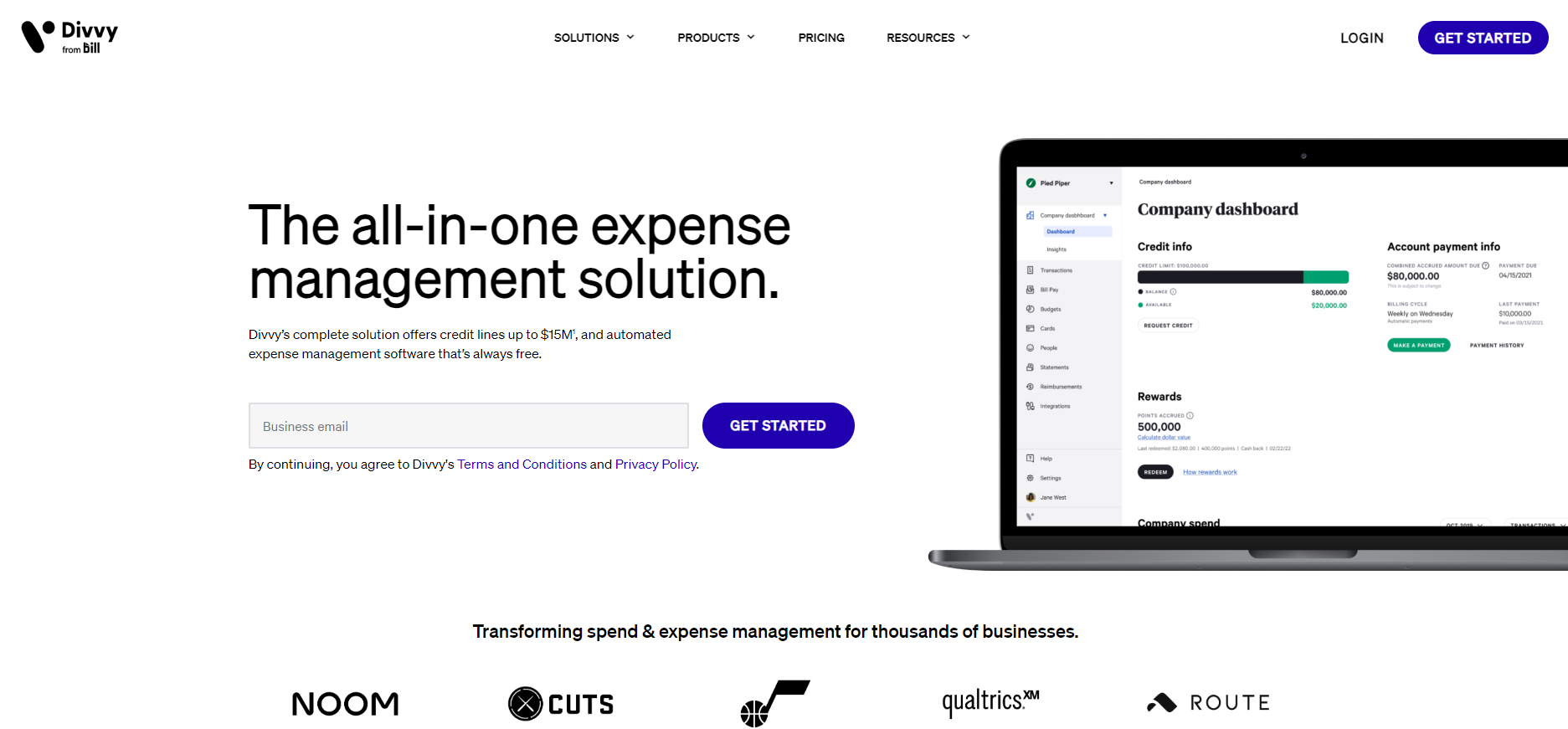 Another expense management solution worth noting is Divvy.
Divvy offers a comprehensive expense management solution for companies of all sizes, providing a seamless and efficient experience. With Divvy, all critical business travel expense data is consolidated on a single, user-friendly platform.
This allows managers to effectively regulate and organize their employees' travel activities, ensuring smooth operations and expense management. The software handles every aspect of travel management, handling the finer details and the bigger picture.
Divvy's key features:
Virtual credit company cards for secure online payments,
Credit lines of up to $15 million Divvy makes it easy to access the funds you need,
Invoices, card charges, subscriptions, employee reimbursements – all data is available in one place,
most importantly – The Divvy platform is totally free-to-use.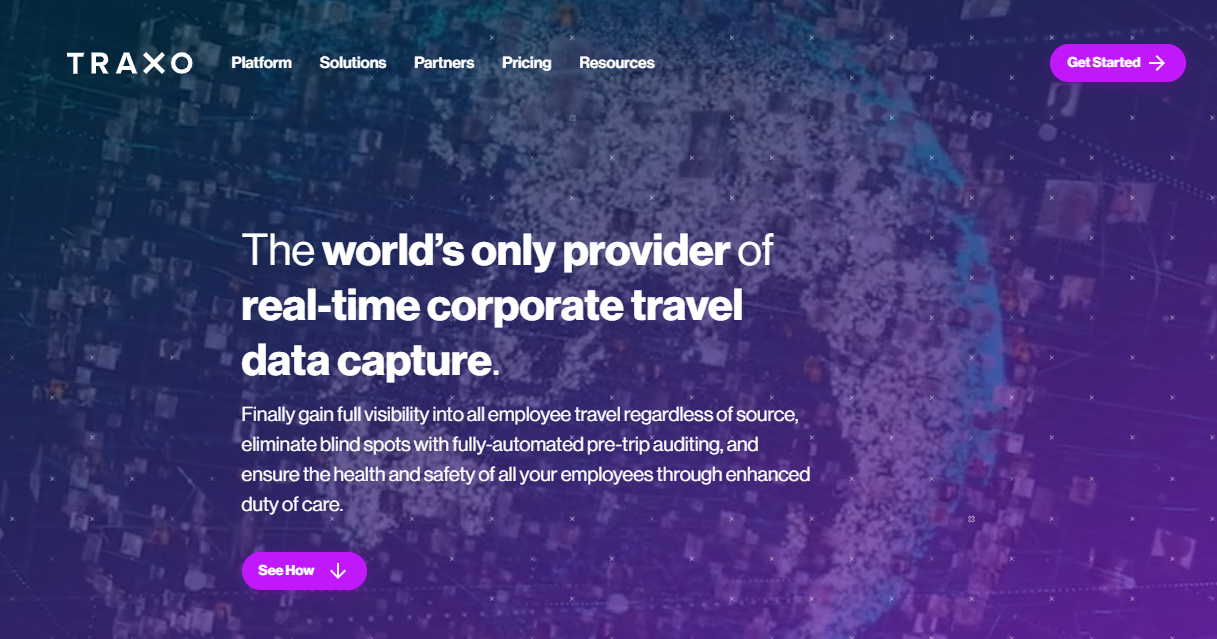 Traxo is an innovative solution used to aggregate and analyze data to facilitate audits, eliminate data leaks, identify savings, and optimize the company's business travel program.
The tool allows corporate travel managers to stay abreast of all employee travel activities, as Traxo automatically records in real time all trips scheduled or changed via OTAs, Travel Management Companies (TMCs), or others for your entire organization. This approach positively impacts yield management.
What else does Traxo offer?
Positively impacts the generation of savings,
Promotes productivity by automating workflows and automatically sharing travel data,
Reduces risk and increases security with zero blind spots no matter where employees book.
The tool is available in three price options – Gold, Platinum, and Enterprise. Prices depend on the number of transactions performed.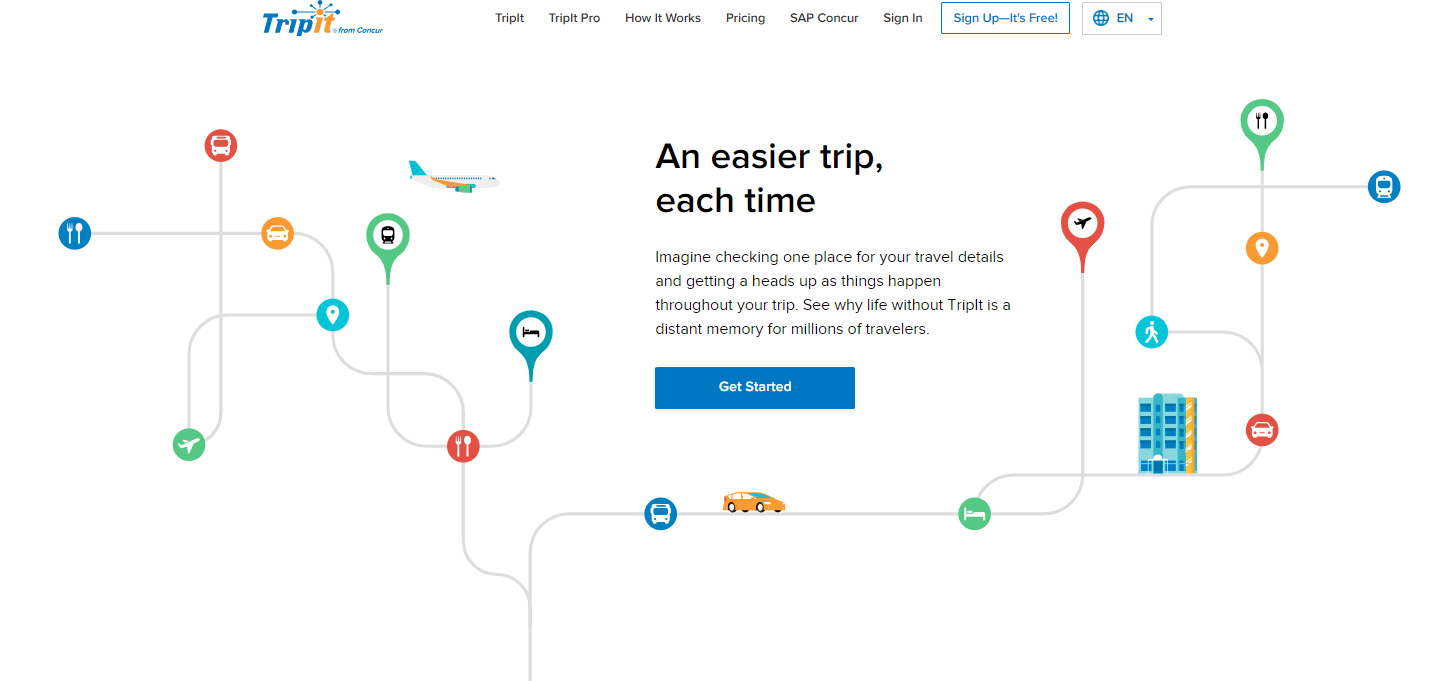 Another travel management software option is TripIt, a travel organizer that helps plan a trip with individual guidelines. All you need to do is enter your destination, price range, preferred hotels, and transportation information, and TripIt will generate a personalized trip plan.
In addition, the application considers restaurants, car rentals, and the optimal route from the airport to the hotel. Interestingly, we will receive information about the current weather, download maps, and synchronize the trip with Google Calendar and Outlook mailbox. It's a tool that gathers all the information needed during travels in one place.
What additional features does TrpIt offer?
Useful reminders and alerts so that we won't forget anything on the trip,
Includes country-specific travel information,
Allows you to add elements such as photos, QR codes, or PDF files to your itineraries,
Sends real-time flight notifications throughout your trip,
Makes it easy to search for alternative flights when needed and tells you when to leave for the airport in time for check-in,
Navigates airports,
Whether planning a week-long conference or a business trip, TripIt can create a comprehensive itinerary based on the information you provide.
TripIt is free, while you can choose TripIt Pro for expanded functionality at $49 per year.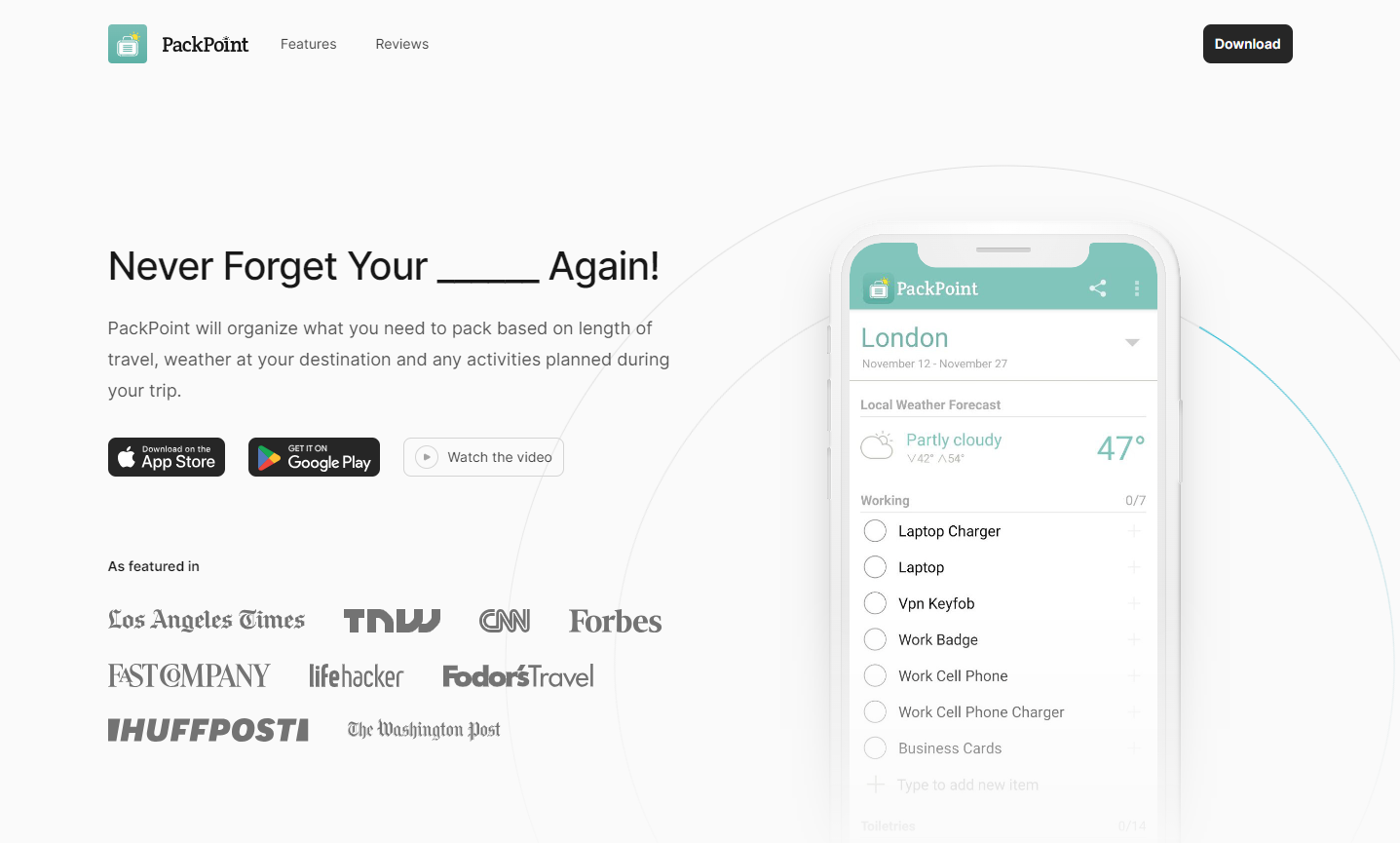 Among the best travel management software is also PackPoint. Unlike the previously mentioned tools for organizing a trip's various stages and resources or controlling expenses, this one will make packing for your next business trip much more straightforward.
PackPoint analyzes the weather forecast for your destination, as well as your planned activities and trip length. Based on the collected data, it develops a personalized list of essentials to take.
Other functionalities:
The ability to integrate with TripIt,
Full personalization of the data provided,
Ability to share packing lists with people and other business travelers you are traveling with.
PackPoint apps can be downloaded for free from AppStore and Google Play.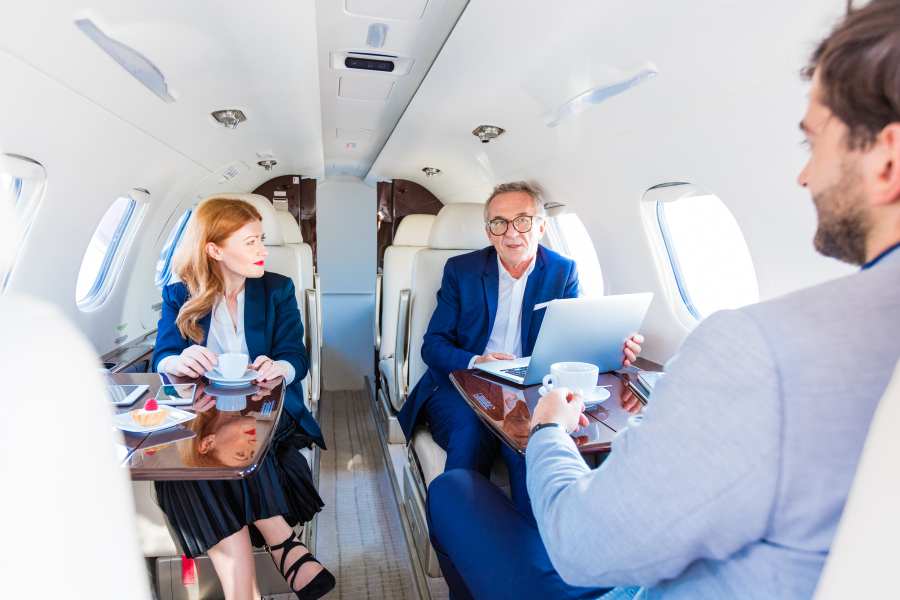 Custom solutions for tourism from software development company
The off-the-shelf technology solutions for the travel and tourism sector outlined above are not the end of the possibilities. In today's digital age, the travel industry relies heavily on technology to meet the ever-increasing demands of travelers.
Software development companies come to the rescue regarding the need for personalized solutions. Their solutions include many functionalities, such as booking engines, property management systems, hotel channel manager software, hotel inventory and revenue management systems, and travel meta-search engines. Their implementation positively impacts operational efficiency, customer service, and revenue generation for travel companies.
For example, experts from Stratoflow have developed travel agency software based on a high-performance search engine and thus handles 300 million queries daily. Such solutions require robust infrastructure and intelligent algorithms to provide users with accurate, real-time results.
In addition to these specific solutions, software development companies closely monitor travel technology trends to provide cutting-edge solutions. Some notable trends in technology for the travel industry include:
Artificial Intelligence (AI) and Machine Learning (ML): AI and ML algorithms are used to personalize travel recommendations, improve search accuracy and automate customer service processes.
Augmented reality (AR) and virtual reality (VR): AR and VR technologies are being used to enhance the travel experience by offering virtual tours, interactive maps, and immersive content.
Blockchain technology: Blockchain provides greater security, transparency, and efficiency in areas such as identity verification, smart contracts, and secure transactions in the travel industry.
Mobile apps: With the growing dominance of mobile devices, software companies are focusing on developing mobile apps to cater to the increasing number of travelers who prefer to plan and book trips on their smartphones.
Working with a software company specializing in travel solutions, hotels, travel companies, travel agencies, or OTAs can gain a competitive advantage, improve operational efficiency and provide customers with an exceptional experience. These custom solutions address the travel industry's unique challenges and enable companies to thrive in a rapidly changing digital landscape.
If you are looking for the best travel agency software to maximize your revenue and wondering how to start an online travel agency, don't hesitate to contact us a moment longer. Stratoflow specialists are experienced in creating dedicated software solutions for the travel industry and are eager to bring your ideas to life.
Read also: The Only List of GIS File Formats You Need.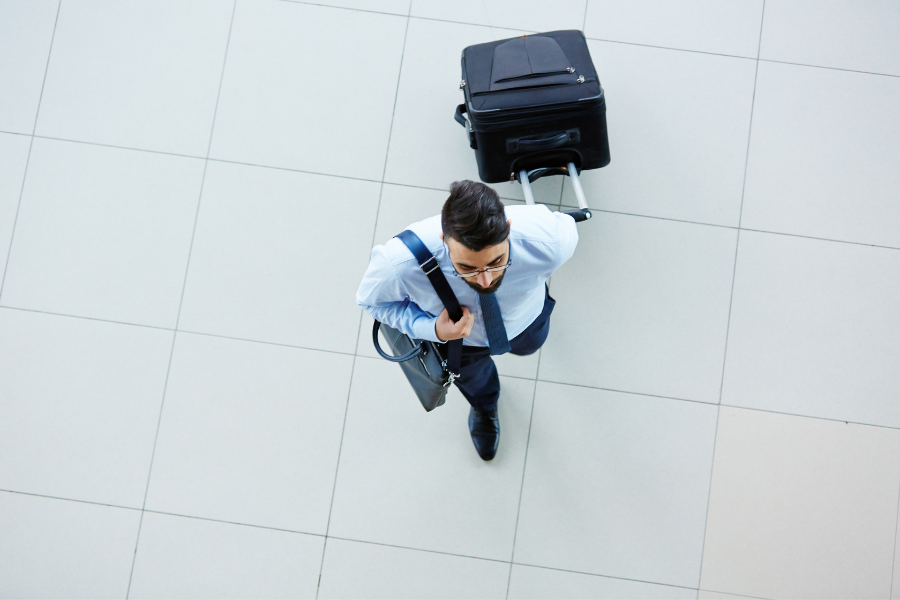 A bright future for travel management tools
In today's rapidly evolving travel landscape, booking and managing travel rules are undergoing a remarkable transformation. Companies recognize the need to adapt and embrace dedicated apps and systems that streamline business trip planning, managing, and calculating costs. These innovative solutions have become indispensable tools in the arsenal of forward-thinking organizations.
Gone are the days of sifting through stacks of brochures or spending hours on the phone with travel agents. With the rise of technology, the power to plan and organize trips has shifted to the fingertips of travelers and travel managers alike. Dedicated travel management apps and systems empower users with many options and functionalities that cater to their needs, ensuring a seamless and efficient experience.
From the moment a trip is conceived to the final reimbursement of expenses, these cutting-edge tools revolutionize how companies approach corporate travel. They offer various features that simplify the process, enabling users to book flights, reserve accommodations, arrange transportation effortlessly, and even calculate budgets and report expenses.
Moreover, these apps and systems go beyond the mere logistics of travel. They empower travelers with personalized recommendations and preferences, allowing them to tailor their itineraries to their liking. From eco-friendly accommodation options to promoting carpooling and tracking carbon emissions, sustainability considerations are seamlessly integrated into these platforms, enabling organizations to make responsible travel choices.
Also, the shift towards dedicated travel management apps and systems is not just a passing trend; it is a fundamental transformation that empowers companies to navigate the complex world of corporate travel with ease and efficiency. As the rules of booking travel continue to evolve, organizations that embrace these innovative solutions will gain a competitive edge, ensuring a seamless and cost-effective travel experience for their employees and a strategic advantage in the global market.
We are Stratoflow, a custom software development company. We firmly believe that software craftsmanship, collaboration and effective communication is key in delivering complex software projects. This allows us to build advanced high-performance Java applications capable of processing vast amounts of data in a short time. We also provide our clients with an option to outsource and hire Java developers to extend their teams with experienced professionals. As a result, our Java software development services contribute to our clients' business growth. We specialize in travel software, ecommerce software, and fintech software development. In addition, we are taking low-code to a new level with our Open-Source Low-Code Platform.