Blog
Travel

Zuzanna Pajorska
Jun 2, 2023
Yield Management: What It Is and The Best Strategies
Yield management is a vital concept for businesses aiming to optimize their revenue potential and make the most of their available resources. By strategically controlling pricing, inventory, and distribution channels, businesses can effectively maximize revenue and profitability. In this article, we will delve into the fundamentals of yield management and explore the best strategies that businesses can employ to achieve optimal results.
What is yield management, and how does it work?
Yield management is a strategic approach that revolves around selling the right product to the right customer at the optimal moment and for the correct price. Specifically within the hotel industry, this entails selling the most suitable room to the intended guest(s) at the most advantageous time and at the highest feasible rate to maximize revenue.
The fundamental idea underlying yield management is that specific fixed resources, such as hotel rooms, which are limited by time, can be sold at varying prices depending on external factors, such as the time of year, level of demand, number of rooms already booked, and a multitude of other external considerations.
Due to the many variables involved in the process, the same product, such as a hotel room, can be sold to two customers at significantly different prices. Therefore, yield management strategies adopt a data-driven approach to ensure that variable pricing strategy is adjusted to optimize business outcomes.
[Read also: Best travel management solutions]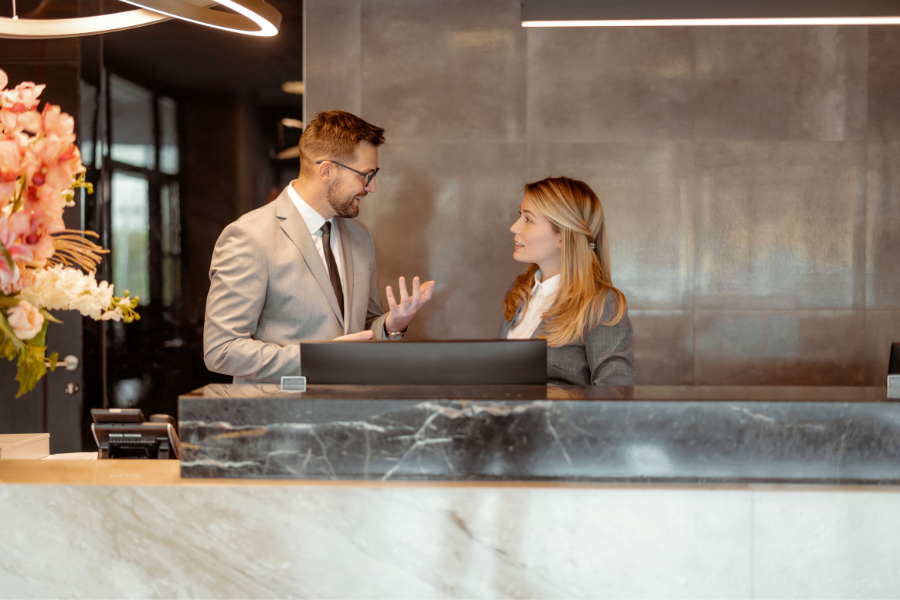 Yield management vs. revenue management
Yield management and revenue management differ primarily in their scope and focus. Yield management is typically a narrower approach that centers around maximizing a hotel's revenue by implementing effective pricing strategies and inventory controls.
On the other hand, revenue management is a broader term encompassing various aspects such as market segmentation, market demand, forecasting, and in-depth data analysis. In addition, a sophisticated revenue management strategy takes it a step further by considering revenue, costs, and profits when making revenue-related decisions.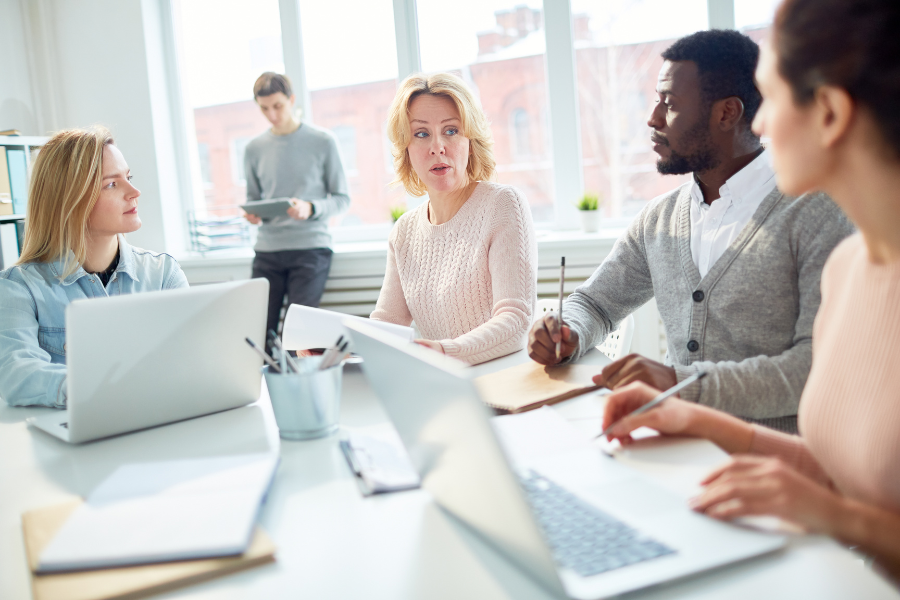 Examples of yield management
Yield management strategies can be applied across various industries and sectors to optimize pricing, maximum revenue, and resource allocation based on supply and demand dynamics.
Airline Ticket Pricing
Airline industry practice yield management by implementing dynamic pricing strategies. They adjust ticket prices based on demand, time until departure, and seat availability. As a result, ticket prices are typically higher during peak travel periods or when demand is high. Conversely, prices may decrease during off-peak times or when seats are not selling well.
Hotel Room Pricing
Hotels utilize yield management to optimize room rates based on various factors. For example, they consider seasonality, occupancy levels, local events, and booking patterns. Prices are typically higher during busy periods, such as holidays or major conferences, and lower during slower periods to attract customers.
Theme Park Admission Pricing
Theme parks implement yield management strategies by offering different pricing tiers for admission. They often have regular, peak, and off-peak pricing, aligning with demand patterns. Prices may be higher during popular seasons or weekends, while lower prices are available during less busy periods.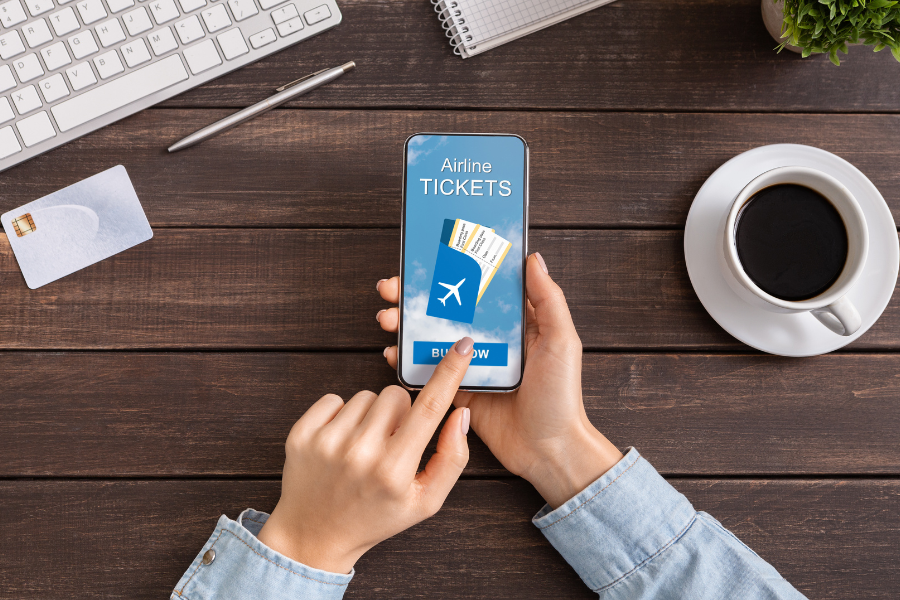 Restaurant Reservations
Restaurants practice yield management through reservation systems. Some establishments implement dynamic pricing for peak dining or special occasions, charging higher prices for prime reservation slots. Additionally, restaurants may offer discounts or promotional pricing during off-peak hours to encourage bookings and optimize table utilization.
Event Ticket Pricing Strategy
Event organizers employ yield management techniques to price tickets based on demand, seating location, and timing. For example, tickets for highly anticipated events or premium seating areas are often priced higher. By adapting prices to the market, yield management formula and event organizers maximize revenue while considering customer preferences.
What is a Yield Management System (YMS)?
A yield management system is a set of strategies and techniques businesses use to optimize pricing and maximize revenue from their available inventory or resources. It is commonly used in hospitality, airlines, car rentals, and telecommunications industries.
The primary goal of a yield management system is to adjust prices based on factors such as: dynamically
Demand,
Supply,
Market conditions,
And customer behavior.
By analyzing data and applying algorithms, businesses can determine the optimal price points for their products or services at any given time.
Yield management systems often employ:
Price discrimination,
And demand forecasting tactics.
[Read also: How to Choose the Best Travel Agency Software]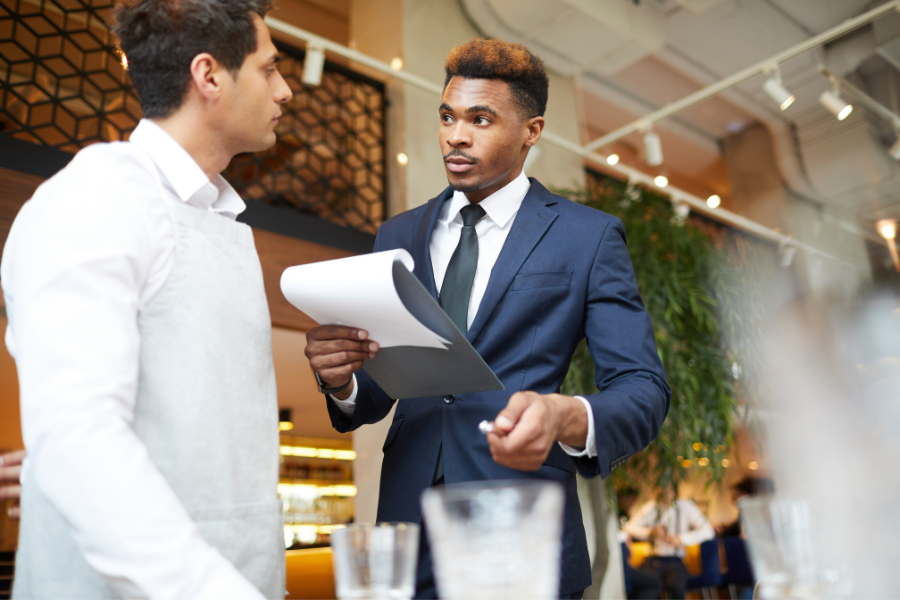 They consider factors like time of purchase, length of stay, booking patterns, and the right customer segments to offer different prices to different customers. This allows businesses to extract maximum value from their inventory and achieve higher profitability.
Among the range of tools available, a noteworthy one is the travel search engine handling 300 million queries daily, developed by the specialists at Stratoflow.
Its implementation at a hotel booking aggregation client in the UK significantly reduced sustained database usage (SQL Server) and infrastructure costs by 80% and increased search engine performance by about 70%. As a result of travel search engine implementation, revenue from existing customers increased, as they could send more queries to the platform generating higher volumes.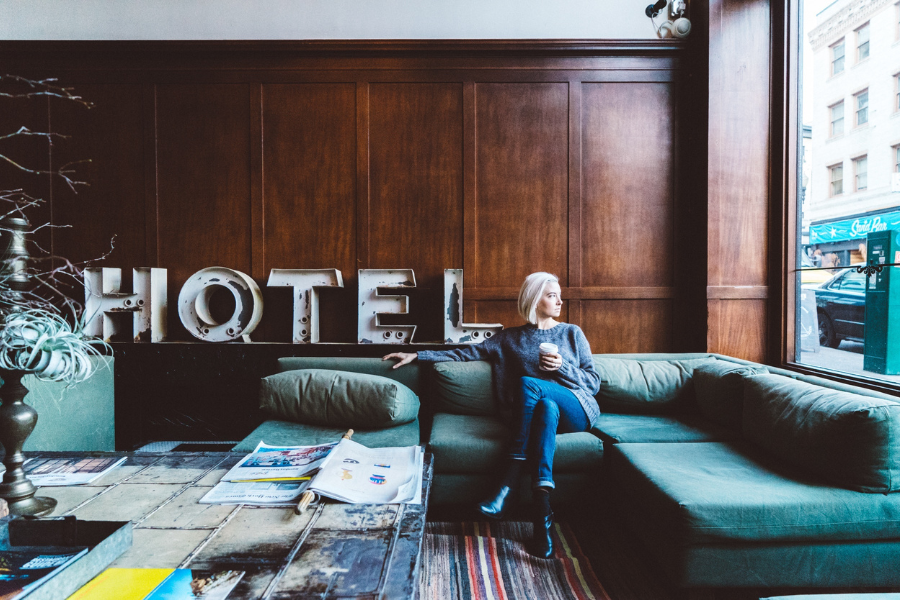 Must have features of any yield management software
Data Management:
Robust data collection and storage capabilities to handle large volumes of transactional and historical data.
Integration with various data sources such as reservation systems, point-of-sale systems, and customer relationship management (CRM) systems.
Data cleansing and normalization processes to ensure data accuracy and consistency.
Demand Forecasting:
Advanced algorithms and statistical models to analyze historical data and predict future demand patterns.
Accurate demand forecasting at different levels of granularity, such as by product, customer segment, or time period.
Real-time updates to adjust forecasts based on changing market conditions or events.
Pricing Optimization
Dynamic pricing algorithms determine optimal prices based on factors like demand, competition, costs, and customer behavior.
Consideration of price elasticity to balance revenue maximization and customer willingness to pay.
Automated price updates to reflect changes in demand, inventory levels, or market dynamics.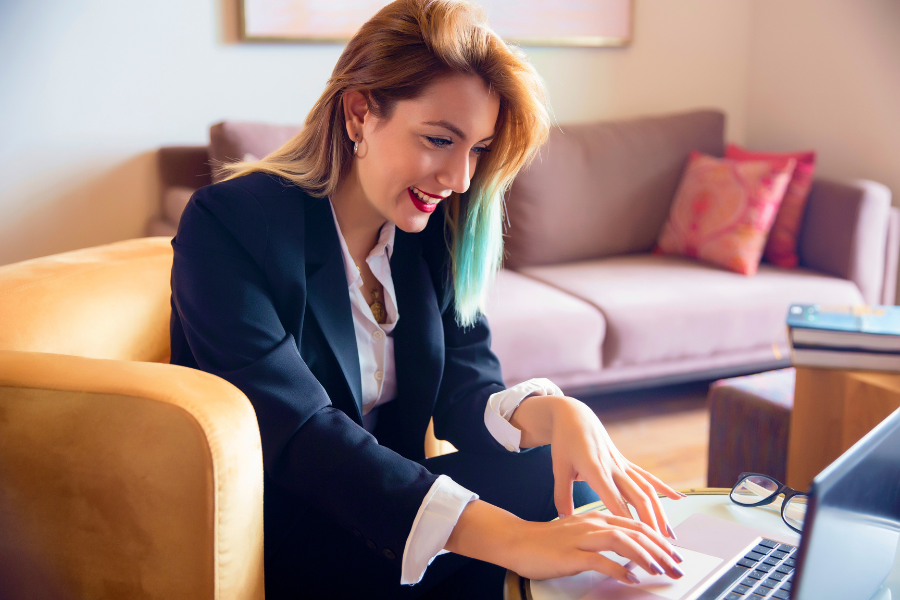 Inventory Control
Real-time inventory tracking and monitoring to optimize the allocation of available resources.
Allocation algorithms that prioritize high-value customer segments or strategic products.
Overbooking management capabilities to mitigate the impact of cancellations or no-shows.
Channel Management:
Integration with multiple distribution channels, such as online travel agencies (OTAs), direct booking websites, hotel booking engine, and global distribution systems (GDS).
Channel-specific pricing strategies and rules to optimize revenue across different distribution channels.
Automated inventory and rate updates across channels to ensure consistency and avoid overbooking.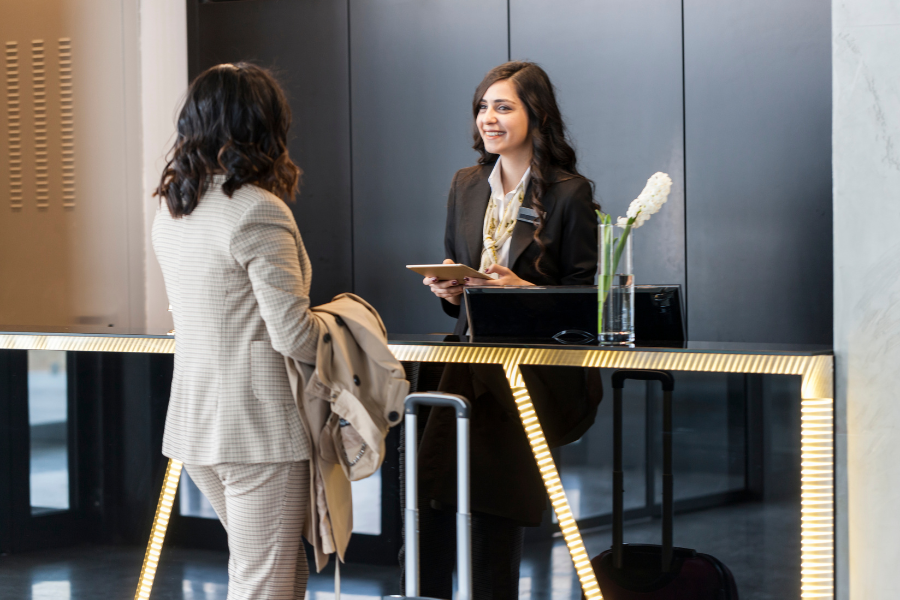 Reporting and Analytics
Comprehensive reporting capabilities, including standard reports and customizable dashboards.
Key performance indicators (KPIs) trackings, such as revenue per available room (RevPAR), average daily rate (ADR), and occupancy rate.
Data visualization tools to facilitate data interpretation and decision-making.
Cloud-Based Architecture
Scalable and flexible cloud infrastructure to handle large datasets and accommodate growing business needs.
Real-time data synchronization across multiple locations and devices.
Accessibility from anywhere, enabling remote access and collaboration.
Integration and API Support
Ability to integrate with other software systems, such as property management systems (PMS) or customer loyalty programs.
Application Programming Interface (API) supports seamless data exchange with external systems.
These features collectively enable businesses to optimize pricing, maximize revenue, and make data-driven decisions in real time. The high-performance, data-driven nature of yield management software is essential for businesses to stay competitive in fast-paced industries like the hospitality industry.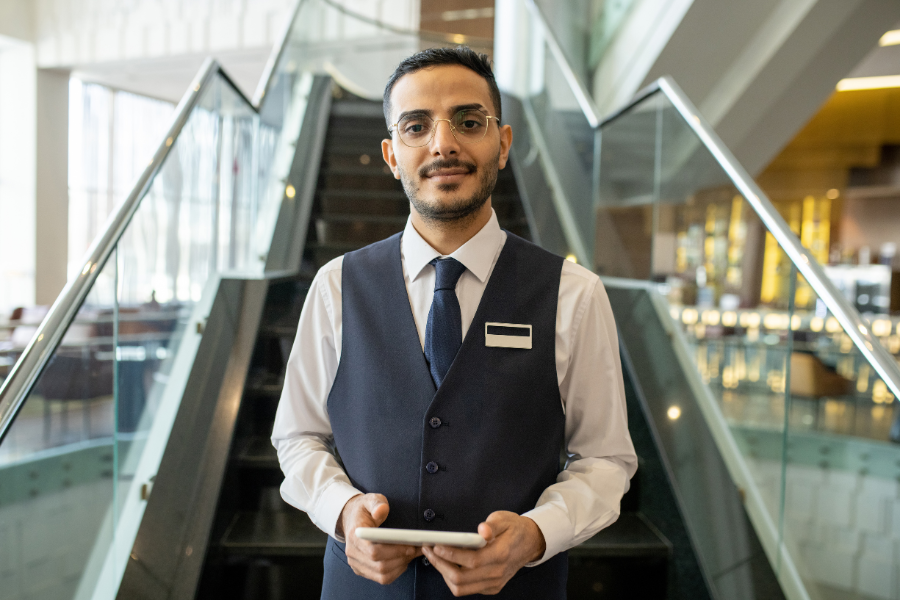 What is the Yield Management Pricing?
Yield management enables hotels to maximize their revenue by managing the limited number of rooms they sell within specific timeframes.
Since every hotel has a fixed inventory of rooms and caters to various customer segments, such as leisure and business travelers with different price preferences, hoteliers must strategically control their inventory to ensure rooms are sold to the right customers at the right time and for the right price.
Implementing a yield management strategy involves considering the costs associated with distribution channels, including GDSs, OTAs, wholesalers, meta-search sites, property websites, and direct inquiries. This approach helps optimize inventory yields based on specific channels, customer segments, and more.
The key is to leverage data to understand the preferences and price sensitivity of different customer segments while also considering seasonal demand patterns. For instance, business travelers are typically less price-sensitive compared to leisure travelers.
Using demand forecasts, you can determine the appropriate booking limits. This involves deciding how many rooms should be allocated for discounted prices targeting leisure customers and how many rooms should be reserved for full-price bookings from business customers.
Seasonal variations, special events, and high demand allow hotels to adjust their rates strategically to maximise revenue. However, the objective is not solely to increase rates or occupancy but to analyze customer segments and attract customers at the right time.
[Read also: What Are Travel Meta Search Engines? and How To Build Travel Meta Search Engine?]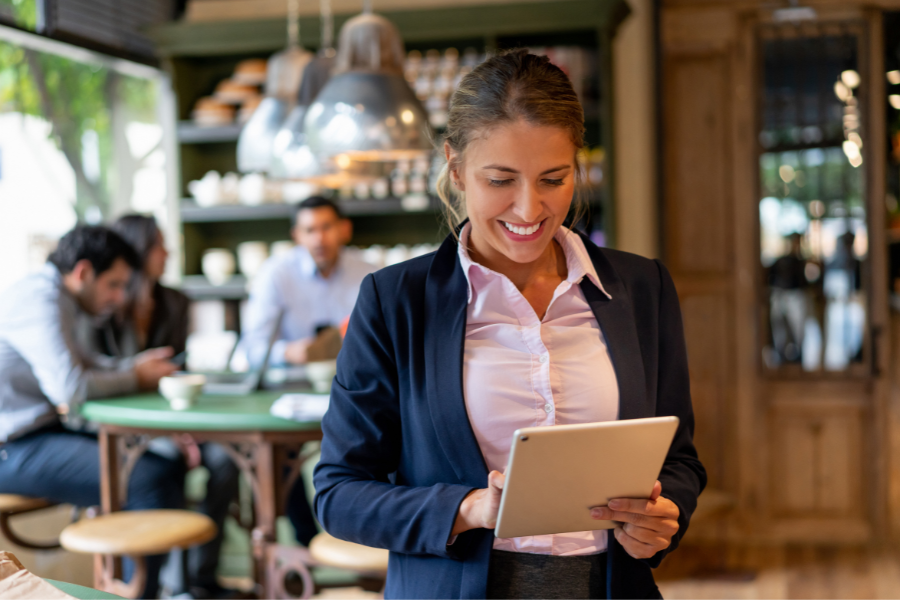 Benefits of yield management solutions
Yield management solutions offer numerous benefits to businesses across industries:
Maximizing Revenue
Yield management solutions help businesses maximize their revenue potential by adjusting prices based on historical demand fluctuations and market conditions.
Improved Resource Allocation
These solutions allow businesses to allocate their limited resources, such as inventory, seats, or rooms, more efficiently, ensuring optimal utilization and minimizing wastage.
Demand Forecasting
Yield management solutions utilize data analysis and forecasting techniques to predict demand patterns accurately, enabling businesses to make informed decisions about pricing, inventory levels, and marketing strategies.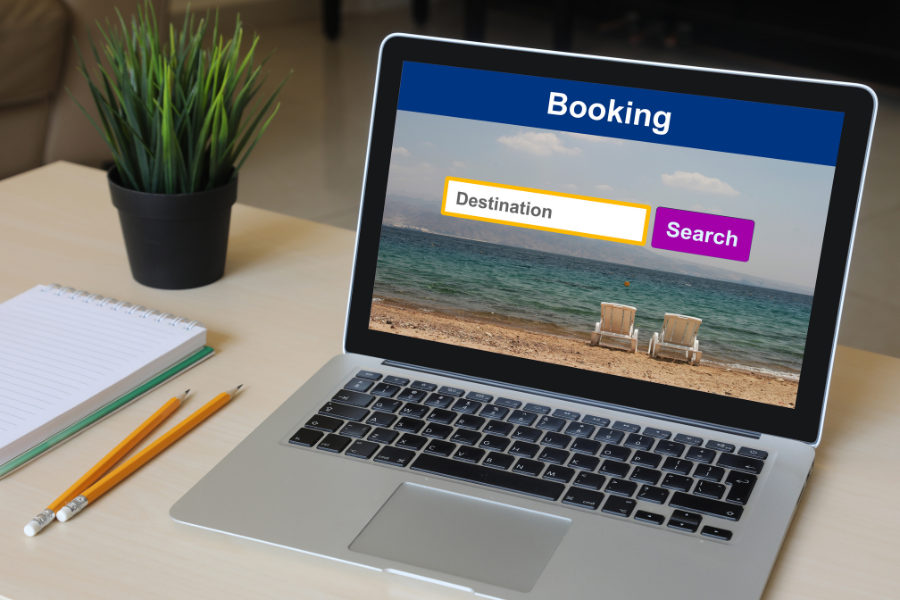 Pricing Optimization
By implementing yield management solutions, businesses can optimize pricing strategies to attract different customer segments, capture market opportunities, boost revenue, and drive higher profitability.
Strategic Decision-Making
These solutions provide businesses with valuable insights and analytics, empowering them to make strategic decisions related to pricing, promotions, inventory management, and overall business operations.
Improved Customer Satisfaction
Yield management solutions help businesses meet customer expectations by forecasting demand and offering competitive prices, personalized promotions, and tailored services, enhancing customer satisfaction and loyalty.
Competitive Advantage
Implementing yield and revenue management software solutions can provide a competitive edge by offering optimized pricing, improved revenue management, and enhanced customer experiences, leading to a stronger market position.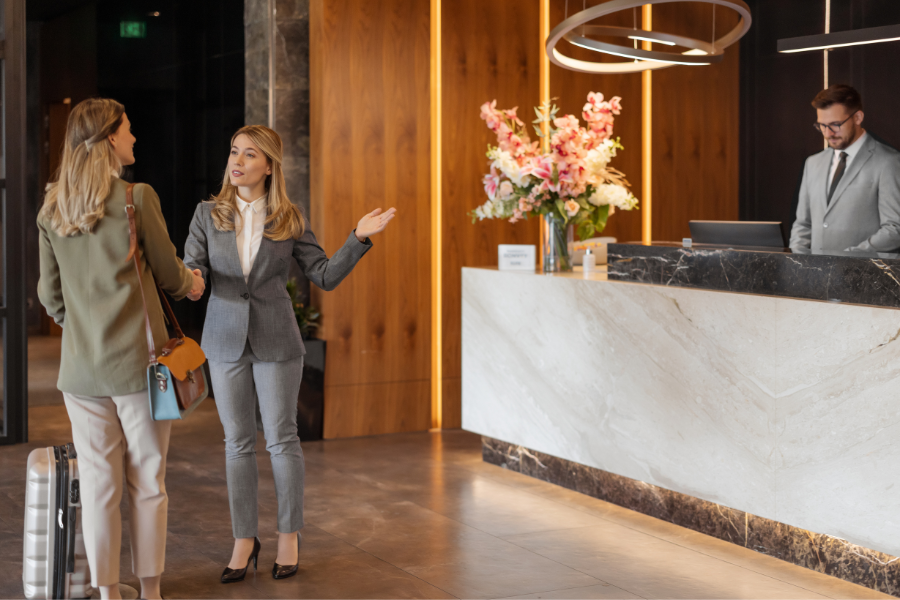 Best yield management strategies to maximize revenue
Implementing effective revenue management strategies is crucial for companies to maximize revenue potential. Among the essential methods are:
Dynamic pricing,
Demand forecasting and analysis,
Overbooking and inventory control,
Optimization of the length of stay,
Distribution channel management,
Upselling and Cross-Selling,
Seasonal and event-based pricing,
Loyalty and membership programs,
Continuous monitoring and analysis.
Indeed, matching the right yield management strategy is the top travel technology trend that positively impacts the profitability of ongoing operations and builds the company's image as an expert.