Travel

Zuzanna Pajorska
Apr 6, 2023
A Step-by-Step Guide: How to Start an Online Travel Agency (OTA)
Building a new online travel agency (OTA) can be an exciting and rewarding business venture. While starting an OTA can be an attractive opportunity, it also involves significant challenges and competition.
To succeed in this industry, it's essential to conduct thorough market research, develop a strong business plan, and focus on providing exceptional customer experiences and unique value propositions. In this article, you will find all the information you need to start an online travel agency.
What is an online travel agency (OTA)?
An online travel agency (OTA) is an online platform that allows users to search, compare, and book travel services such as flights, hotels, car rentals, cruises, and vacation packages. OTAs act as intermediaries between travelers and travel suppliers, such as airlines, hotel chains, and car rental companies.
OTAs offer customers the convenience of planning and booking their trips online, often providing competitive pricing and a wide range of options to choose from. Some well-known examples of OTAs include Booking.com, Expedia, and Agoda.
These platforms typically make money by charging commissions on each booking made through their websites or apps. OTAs have become increasingly popular in the travel industry, as they simplify the booking process for consumers and help travel suppliers reach a broader audience.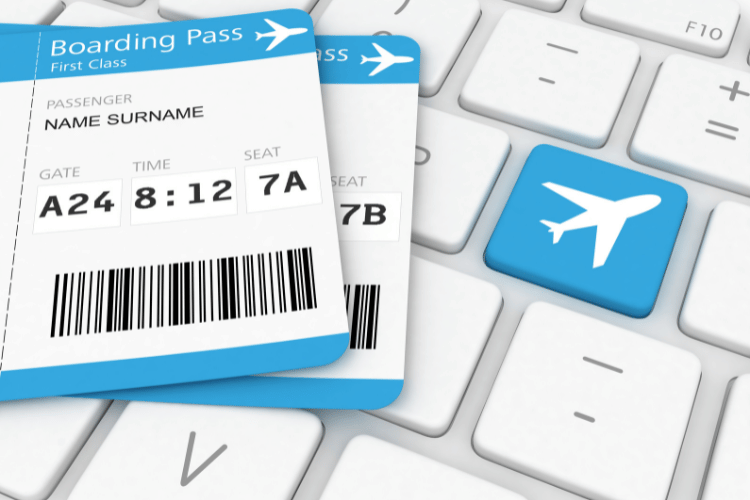 Business benefits of starting an online travel agency
The market of online travel agencies offers several advantages and opportunities:
Growing market
The travel industry has been expanding rapidly in recent years, driven by increasing disposable incomes, globalization, and technological advancements. A new OTA can tap into this growth and cater to the evolving needs of modern travelers.
Niche opportunities
While there are already several large OTAs in the market, there is still ample room for new players focusing on niche markets or offering unique products and services. By targeting specific customer segments or travel experiences, a new OTA can differentiate itself from the competition and build a loyal customer base.
Convenience for customers
OTAs provide a one-stop-shop for travelers, allowing them to search, compare, and book various travel services in a single platform. By starting an OTA, you can offer customers the convenience of planning and booking their trips online, potentially attracting a significant share of the market.
Global audience
Operating an OTA allows you to reach a worldwide audience, expanding your potential customer base and increasing your opportunities for growth.
Flexibility and scalability
An OTA is a largely digital business, making it easier to adapt and scale as the market evolves. You can quickly add new products, services, or partnerships, and expand into new markets or customer segments as needed.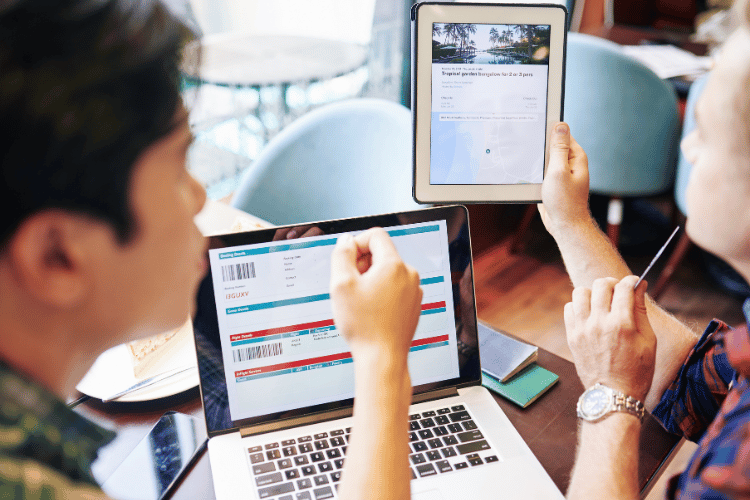 Low overheads
Compared to traditional brick-and-mortar travel agencies, an OTA often has lower overheads, as it doesn't require physical office space or a large staff. This can result in higher profit margins and increased financial flexibility.
Leverage technology
By starting an OTA, you can take advantage of the latest technology advancements in the travel industry, such as artificial intelligence, machine learning, and big data analytics, to enhance your product offerings, optimize your marketing efforts, and improve customer experience.
Collaboration opportunities
Starting an OTA offers the opportunity to forge strategic partnerships with various travel suppliers, such as airlines, hotels, and tour operators. These collaborations can lead to exclusive deals, improved inventory access, and competitive pricing.
Key steps to start your online travel agency
Starting an online travel agency (OTA) can be a rewarding business venture, but it requires careful planning, research, and execution. Here's a practical guide to help you establish your own OTA:
1. Market research
Conduct thorough market research to understand the current travel trends, competition, and customer preferences in the travel industry. Identify your target audience, their needs, and the niche you want travel company to focus on (e.g., luxury travel, budget travel, adventure travel, etc.).
2. Create a business plan
Develop a comprehensive business plan outlining your goals, target market, competitive analysis, marketing strategy, operational plan, and financial projections. This document will serve as a roadmap for your business and help you secure funding if needed.
3. Legal requirements
Register your travel business, obtain the necessary licenses and permits, and comply with any specific regulations in your region. This may include registering as a travel agent or agency, obtaining insurance, and adhering to consumer protection laws.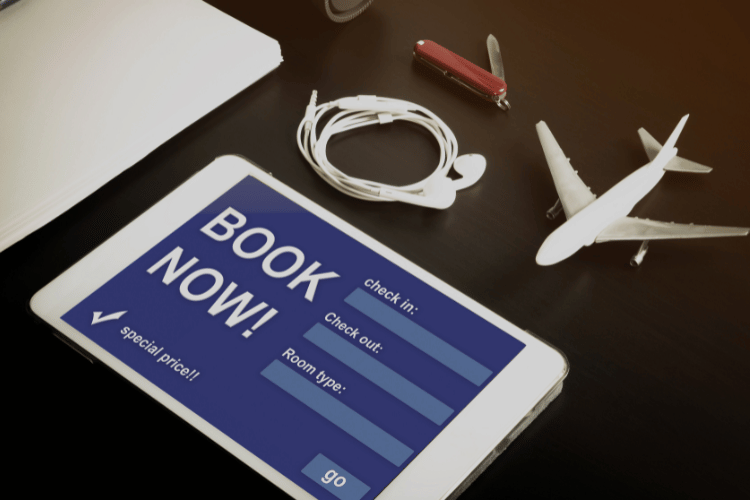 4. Establish relationships with suppliers
Build relationships with travel suppliers and businesses such as airlines, hotels, car rental companies, tour operators, and other service providers. You may need to negotiate contracts, commission rates, and access to inventory.
5. Choose a technology platform
Select a suitable technology platform to power your OTA. This may involve purchasing or developing various travel agency software such as a booking engine, custom search engine, hotel inventory management system, travel management solution, integrating with Global Distribution Systems (GDS) or other supplier APIs, and setting up a user-friendly website and mobile app.
6. Design and develop your website and mobile app
Create a visually appealing, easy-to-navigate website and mobile app that showcases your travel agency business plan, products and services. Ensure the platform is mobile-friendly, responsive, and optimized for search engines (SEO).
7. Payment processing
Set up a secure payment processing system to handle online transactions. This may involve partnering with a payment gateway or merchant account provider, and ensuring compliance with Payment Card Industry Data Security Standards (PCI DSS).
8. Marketing and promotion
Develop a comprehensive marketing strategy to promote your OTA and attract customers. This may include search engine marketing (SEM), search engine optimization (SEO), social media marketing, email marketing, content marketing, and public relations efforts.
9. Customer support
Provide excellent customer support to assist travelers with their booking needs, handle inquiries, and resolve any issues. This may involve setting up a dedicated support team, offering multi-channel support (e.g., email, phone, live chat), and providing self-help resources.
10. Monitor and analyze performance
Regularly track and analyze your OTA's performance using analytics tools and key performance indicators (KPIs). Use this data to identify trends, optimize your marketing efforts, and improve your product offerings.
11. Continuous improvement
Continuously update your travel products, improve your travel website, and mobile app, and refine your marketing strategies based on customer feedback and industry trends.
By following these steps and remaining adaptable to the ever-changing online travel industry here, you can successfully establish and grow your online travel agency.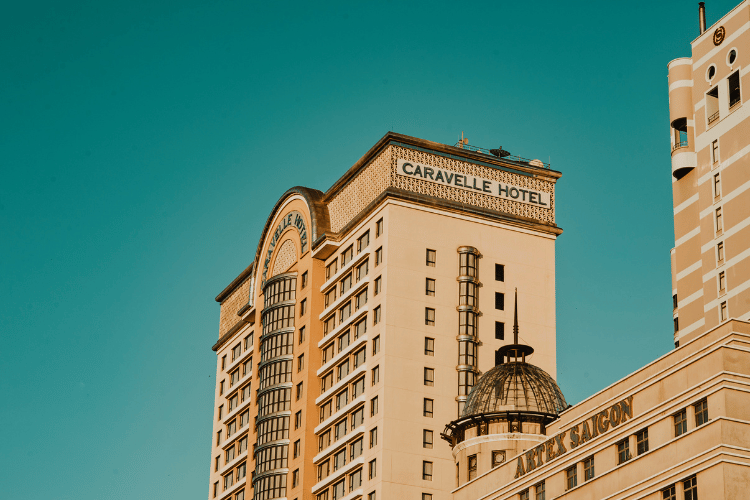 Difference between an online travel agency, a channel manager and a property management system
These travel industry related terms can be confusing. so when discussing how to set up your own OTA, it's worth looking closely at these terms to understand the differences.
An online travel agency (OTA), channel manager, and property management system (PMS) are distinct components within the online travel business and hospitality industry, each serving a specific purpose:
Online Travel Agency (OTA)
An OTA is a web-based platform that allows customers to search, compare, and book various travel services such as flights, hotels, car rentals, and vacation packages. OTAs act as intermediaries between travelers and travel suppliers, providing a convenient way for consumers to plan and book their trips. Examples of popular OTAs include Expedia, Booking.com, and Agoda.
Channel Manager
A hotel channel manager is a software solution that enables hotels and accommodation providers to manage their room inventory, rates, and availability across multiple distribution channels (including OTAs, metasearch engines, and direct booking platforms) from a single, centralized interface. The primary function of a channel manager is to simplify and streamline the process of updating room information across various channels, reducing the risk of overbooking or double-booking, and ensuring accurate, real-time data synchronization.
Property Management System (PMS)
A PMS is a software application designed to help hoteliers manage the day-to-day operations of their properties. It typically includes functionalities such as reservation management, yield management, guest check-in and check-out, billing and invoicing, housekeeping management, and reporting. A PMS can also integrate with other systems, such as channel managers and point-of-sale (POS) systems, to enable seamless communication between various aspects of hotel operations.
To sum up, an OTA is a platform for travelers to search and book travel services, a channel manager is a tool for managing room inventory and rates across multiple distribution channels, and a PMS is a system for managing daily hotel operations.
These components often work together to provide a comprehensive solution for managing and optimizing a hotel's online presence, distribution strategy, and operational efficiency.
[Read also: How to Start Real Estate Business in 2023]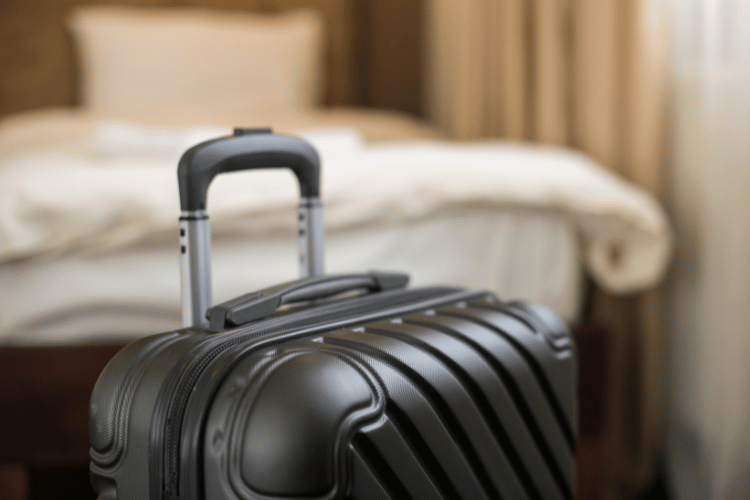 What is a travel search engine, a travel booking engine and a metasearch engine
Travel search engine, travel booking engine, and metasearch engine are distinct terms used in the travel industry, each referring to a different type of online platform or tool:
Travel Search Engine
A travel search engine is an online platform that allows users to search for travel-related information, such as flights, hotels, car rentals, and vacation packages. These search engines typically crawl and index travel websites, aggregating relevant data for users to browse and compare. However, they may not offer the ability to make bookings directly on their platform. Instead, they often direct users to the respective travel suppliers' websites or other booking platforms to complete the reservation process. Examples of travel search engines include Kayak and Skyscanner.
Travel Booking Engine
A travel booking engine is an online platform or software application that enables users to search, compare, and book travel services directly on the platform. It is typically integrated with various travel suppliers' inventory systems or Global Distribution Systems (GDS) to provide real-time availability and pricing information. Travel booking engines can be found on travel suppliers' websites (e.g., airline or hotel websites) or on Online Travel Agencies (OTAs) such as Expedia and Booking.com.
Metasearch Engine
A metasearch engine is a specialized type of search engine that aggregates information from multiple travel booking platforms or OTAs, enabling users to compare prices and availability for flights, hotels, and other travel services in one place. Unlike a regular travel search engine, a metasearch engine focuses on collating information specifically from booking platforms and often allows users to book directly through their site or redirects them to the appropriate booking platform to complete their reservation. Examples of travel metasearch engines include Google Flights, Trivago, and TripAdvisor.
Again, let's recap mentioned terms. A travel search engine helps users find travel-related information by crawling various sources, a travel booking engine facilitates the booking process on a platform, and a metasearch engine aggregates data from multiple booking platforms to enable users to compare prices and availability more easily.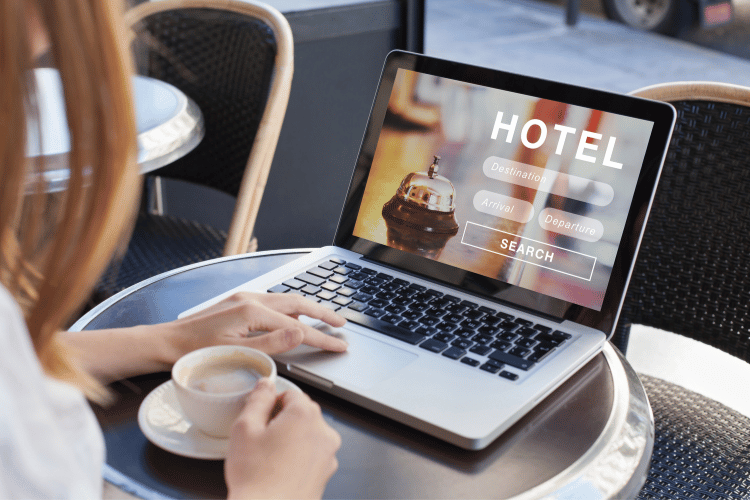 The role of a global distribution network (GDS)
A Global Distribution System (GDS) plays a crucial role in the travel industry as a centralized network that connects travel service providers, such as airlines, hotels, and car rental companies, with travel agencies and consumers. It facilitates real-time inventory management, pricing, and booking of travel services, making the process more efficient and streamlined for all parties involved.
The key roles of a Global Distribution System include:
Inventory management
GDSs store and manage inventory data from various travel service providers, including seat availability on flights, room availability in hotels, and available rental cars. This centralized inventory management enables service providers to update their availability and pricing information in real time, ensuring accurate data for their travel agents, agencies and customers.
Distribution
GDSs act as intermediaries between travel service providers and travel agencies (both online and offline), allowing the agencies to access and book inventory from multiple providers through a single, consolidated platform. This broadens the reach of service providers and simplifies the booking process for travel agencies.
Booking and reservation
GDSs enable travel agencies and consumers to search, compare, and book travel services seamlessly. They provide real-time information on pricing, availability, and booking conditions, allowing users to make informed decisions and complete reservations efficiently.
Marketing and sales
GDSs offer marketing and sales opportunities for travel service providers, as they can promote their services to a vast network of travel agencies and consumers. They can also implement targeted marketing campaigns and offer special deals or promotions to increase their visibility and sales.
Reporting and data analysis
GDSs provide valuable data and insights on booking trends, customer preferences, and market dynamics. This information helps travel service providers and agencies make data-driven decisions to optimize their offerings, pricing strategies, and marketing efforts.
Some of the major Global Distribution Systems in the market include Amadeus, Sabre, and Travelport (Galileo and Worldspan). By connecting travel service providers with travel agencies and consumers, GDSs play an essential role in streamlining the booking process, enhancing the visibility of the host agencies and travel services, and improving the overall efficiency of the travel industry.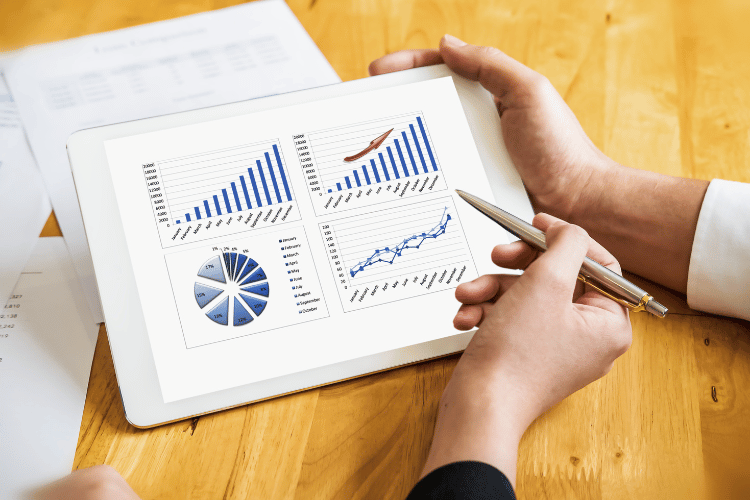 Key statistics about online travel agencies
Some key statistics that illustrate the scale and impact of OTAs in the travel industry:
Market size
The global online travel market was valued at around USD 765.34 billion in 2019 and was expected to reach approximately USD 983.39 billion by 2023, according to a report by Statista.
Market share
OTAs account for a significant portion of travel bookings. In the hotel industry, for instance, OTAs were responsible for around 39% of total room bookings in the United States in 2019, as reported by Phocuswright.
Key players
The OTA market is dominated by two major players, Expedia Group (which owns brands such as Expedia, Hotels.com, and Vrbo) and Booking Holdings (which owns brands like Booking.com, Priceline, and Agoda). Combined, these two companies accounted for approximately 70% of the U.S. OTA market share in 2019, according to Phocuswright.
Mobile bookings
Mobile devices have become an increasingly important channel for travel bookings. In 2019, around 38% of OTA bookings were made through mobile devices, as reported by eMarketer. This trend is expected to continue as more consumers adopt smartphones and mobile booking apps.
Growth drivers
Some of the key factors driving the growth of the OTA market include increasing internet penetration, rising disposable incomes, and a growing preference among consumers for online booking platforms due to their convenience, pricing transparency, and extensive range of options.
Customer demographics
Millennials and Gen Z travelers are more likely to use OTAs for travel planning and booking, as they tend to be more tech-savvy and value the convenience, choice, and comparison capabilities offered by these platforms.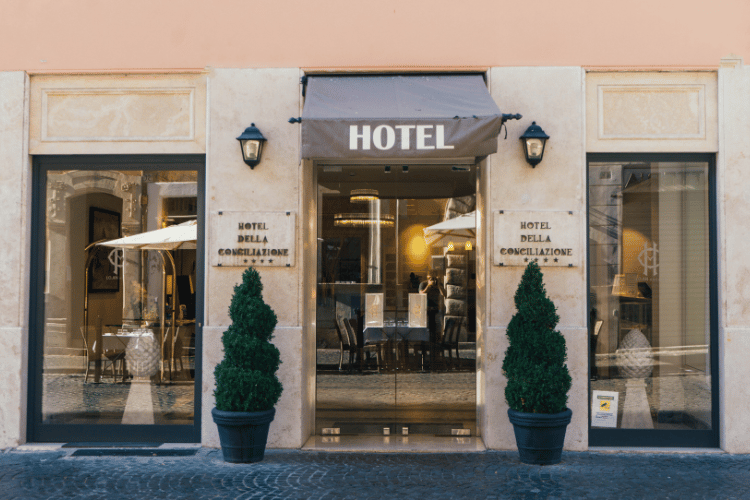 Fees and comissions between an online travel agency, a channel manager and a hotel
The fees and commissions in the travel industry are typically split among the involved parties, including online travel agencies (OTAs), channel managers, and hotels. Here's a general overview of how fees and commissions may be distributed:
Online Travel Agency (OTA) commissions
OTAs earn revenue by charging a commission on each booking made through their platform. The commission rate can vary depending on the OTA, the market, and the negotiated terms between the OTA and the hotel. Generally, OTA commission rates range between 15% and 25% of the total booking value. This commission is paid by the hotel to the OTA for facilitating the booking and providing access to their customer base.
Channel manager fees
Channel managers usually charge a monthly subscription fee or a per-booking fee for their services. The fees can vary depending on the channel manager, the number of channels being managed, and the level of service required. These fees are paid by the hotel directly to the channel manager for providing the software and services necessary to manage their inventory and rates across multiple distribution channels.
Hotel revenue
Hotels earn revenue from the bookings made through OTAs, minus the OTA commission and any channel manager fees. The net revenue for the hotel depends on factors such as their room rates, occupancy levels, and the efficiency of their revenue management strategies.
[Read also: Guide to Hotel Revenue Management: Best Strategies and Tips]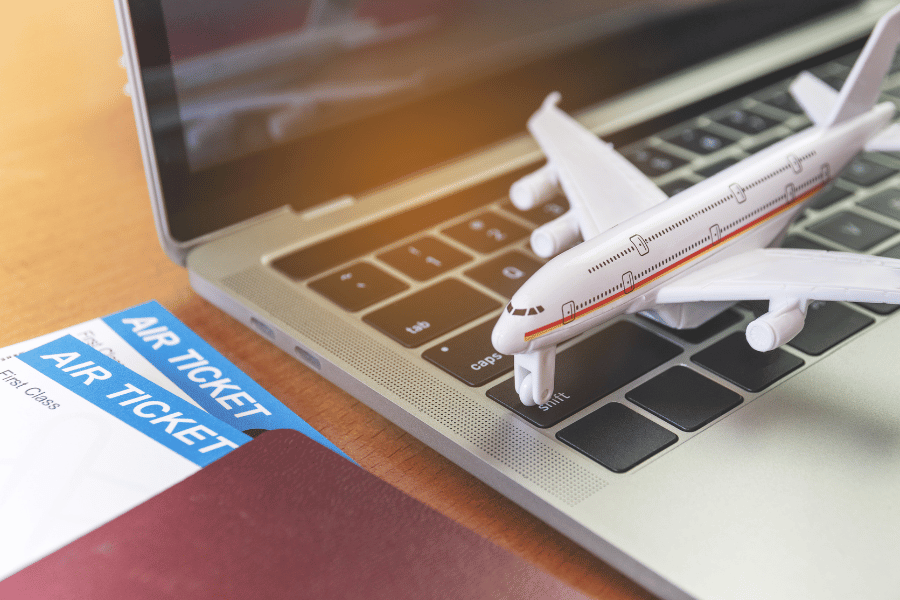 How to avoid an overbooking as an online travel agency
As an online travel agency (OTA), avoiding overbooking is crucial for ensuring customer satisfaction and maintaining a good reputation.
Here are some strategies to prevent overbooking:
1. Real-time inventory updates
Make sure your platform is integrated with hotels' property management systems (PMS) or channel managers to receive real-time inventory updates. This ensures that your OTA displays accurate room availability information, minimizing the risk of overbooking.
2. API integration
Establish a robust API connection with hotels' PMS or channel managers to facilitate seamless data exchange and real-time synchronization of room availability, rates, and other relevant information.
3. Set booking cutoffs
Collaborate with hotels to establish booking cutoffs, such as a certain number of hours before check-in, to minimize the risk of last-minute overbookings that may not be communicated to the hotel in time.
4. Monitor booking trends
Regularly analyze your OTA's booking data to identify patterns that could lead to overbooking, such as high demand for specific dates or hotel properties. Use this information to adjust inventory allocations and prevent potential overbooking issues.
5. Use a centralized reservation system
Encourage your hotel partners to use a centralized reservation system or a channel manager, which can help manage inventory across all distribution channels more effectively and reduce the risk of overbooking.
5. Overbooking management policies
Develop clear overbooking management policies and procedures in collaboration with your host agency and hotel partners. This may include providing alternative accommodation, compensating the affected guest, or offering incentives for voluntary changes.
By implementing these strategies, you can significantly reduce the risk of overbooking as an OTA and provide a better experience for your customers. It's essential to continuously monitor your booking processes and maintain strong relationships with your hotel partners to ensure a seamless and efficient booking experience for your customers.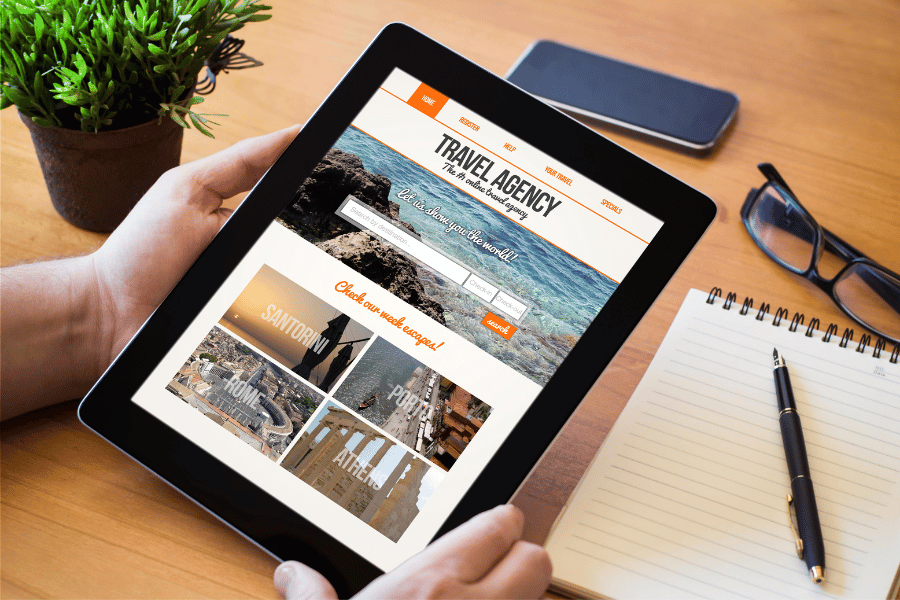 Latest innovations in the online travel agency industry
The Online Travel Agency (OTA) industry has experienced several innovations in recent years. These advancements aim to enhance user experiences, streamline processes, and stay competitive in the evolving digital landscape.
Some of the latest innovations in the OTA industry include:
Artificial Intelligence (AI) and Machine Learning
OTAs are leveraging AI and machine learning algorithms to provide personalized travel recommendations, enhance customer service with chatbots, and optimize pricing strategies based on customer behavior and market trends.
Mobile-first strategies
As more travelers use smartphones to research and book trips, OTAs are focusing on mobile-first strategies, developing responsive websites, and user-friendly mobile apps. They also utilize mobile-specific features, such as push notifications, to engage with customers and provide real-time updates on bookings.
Augmented Reality (AR) and Virtual Reality (VR)
OTAs are exploring AR and VR technologies to create immersive experiences for customers, allowing them to virtually explore hotels, attractions, and destinations before booking. This can help users make more informed decisions and enhance the overall booking experience.
Blockchain technology
Some OTAs are exploring the potential of blockchain technology for secure, transparent, and efficient transactions. This technology could enable decentralized booking systems, streamline payment processing, and enhance loyalty programs.
Voice search and booking
With the increasing popularity of voice-activated devices, OTAs are developing voice search and booking capabilities to cater to this growing market segment, making it more convenient for users to search for and book travel services using voice commands.
Sustainable and responsible travel options
As the demand for sustainable and responsible travel options grows, OTAs are integrating eco-friendly accommodations and activities into their platforms, allowing users to make more environmentally conscious choices when planning their trips.
Enhanced customer service
OTAs are utilizing AI-powered chatbots and virtual assistants to provide instant customer support, address common queries, and assist with bookings. This enables OTAs to provide 24/7 support without significantly increasing operational costs.
Dynamic packaging
OTAs are offering dynamic packaging, which allows customers to create customized travel packages by bundling flights, hotels, car rentals, and other services. This approach provides more flexibility and personalization for users and can increase customer satisfaction.
These innovations are continually evolving as new technologies and market trends emerge.
[Read also: Digital transformation in the travel industry]
How to personalize the booking experience for travelers when running an OTA
Personalizing the booking experience for travelers can lead to increased customer satisfaction, loyalty, and conversions. By implementing these personalization strategies, you can create a more engaging and customized booking experience for travelers, ultimately leading to increased customer satisfaction, loyalty, and conversions:
Data collection and analysis
Collect and analyze data on traveler behavior, preferences, and booking history. This can help you understand their needs, interests, and patterns, enabling you to tailor your offerings accordingly.
Personalized recommendations
Use the collected data to provide personalized travel recommendations, such as hotels, destinations, or activities that align with the traveler's preferences and interests. Machine learning algorithms can further enhance the accuracy of these recommendations.
Tailored offers and promotions
Send targeted offers and promotions based on the traveler's booking history, preferences, and search patterns. These could include discounts, upgrades, or special packages that cater to their specific interests.
Customized communication
Personalize your communication with travelers by addressing them by name, acknowledging their previous bookings, and offering relevant content based on their preferences. Ensure that the communication is consistent across all channels, including email, social media, and mobile app notifications.
Dynamic packaging
Allow travelers to create customized travel packages by bundling flights, accommodations, car rentals, and activities based on their preferences. This flexibility can enhance their booking experience and lead to higher customer satisfaction.
Personalized user interface
Personalize the user interface on your website or app to display relevant content, offers, and recommendations based on the traveler's preferences and browsing history. This can make the booking process more efficient and engaging.
Localization
Adapt your website or app to cater to travelers from different regions by offering language options, displaying local currency, and providing region-specific content and recommendations.
Chatbots and virtual assistants
Implement AI-powered chatbots and virtual assistants to provide instant, personalized support to travelers. These tools can answer frequently asked questions, help with booking processes, and offer recommendations based on the traveler's preferences.
Post-booking personalization
Continue personalization efforts after the booking is complete by providing tailored pre-trip information, such as destination guides, travel tips, and itinerary suggestions based on the traveler's interests.
Collect feedback
Encourage travelers to provide feedback on their booking experience and preferences. Use this feedback to further refine your personalization efforts and enhance the booking experience for future travelers.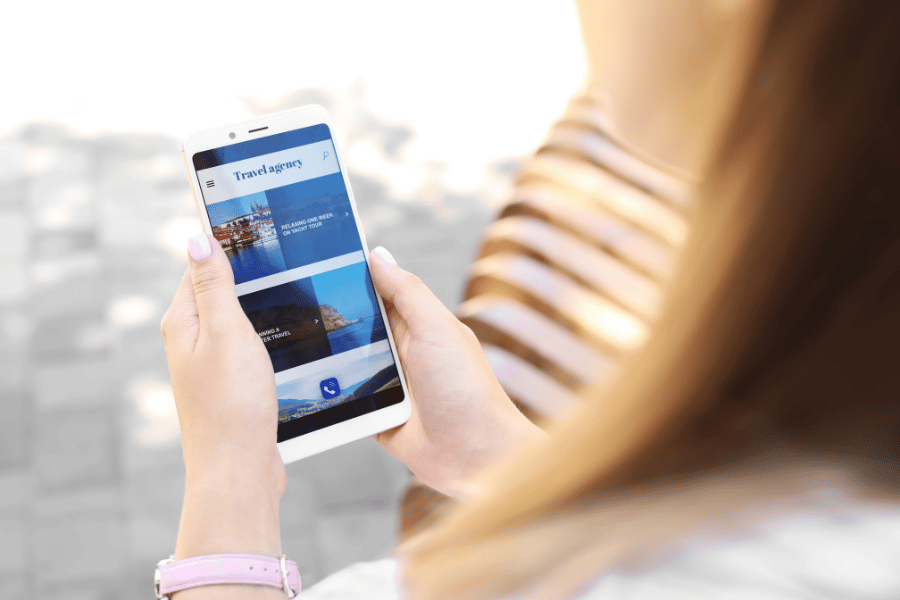 Final words
Starting an online travel agency can be a challenging but rewarding venture. By following these practical steps and leveraging the latest technology and industry trends, you can create a successful business that offers personalized and convenient travel experiences to your customers.
Remember to prioritize customer service, stay up-to-date with industry developments, and continuously innovate to stay competitive in the ever-evolving digital landscape.
With determination, hard work, and a commitment to excellence, you can turn your dream of starting your own travel business as an online travel agency into a reality.
We are Stratoflow, a custom travel software development company. We firmly believe that software craftsmanship, collaboration and effective communication is key in delivering complex software projects. This allows us to build advanced high-performance Java applications capable of processing vast amounts of data in a short time. We also provide our clients with an option to outsource and hire Java developers to extend their teams with experienced professionals. As a result, our Java software development services contribute to our clients' business growth. We specialize in building bespoke travel solutions like fast search engines, metasearch engines, booking engine services or channel manager integrations.