Travel

Arkadiusz Krysik
Jul 21, 2023
Hotel Booking Engine: Complete Guide + Best Solutions for Hotels in 2023
Today, almost all travelers book their hotel rooms online, either through large aggregators or individual hotel websites.
For hotel owners, this means one thing: in order not to lose out on potential sales, they need to invest in a hotel booking engine.
As technology continues to revolutionize the hospitality industry, hotel booking engines have become indispensable tools for hotels looking to optimize direct bookings, improve the guest experience and increase revenue.
Whether you're a hotel owner, manager, or simply someone with a passion for travel and technology, this guide will equip you with the knowledge to make informed decisions and find the perfect booking engine solution to meet your hotel's unique business needs.
What is a hotel booking engine?
A hotel booking engine is a software application or platform used by hotels and lodging providers to facilitate the online reservation process. It allows travelers to search for available rooms, view rates, and make online reservations directly through the hotel's website or a third-party travel website.
The booking engine is integrated with the hotel's property management system and hotel revenue management software to provide real-time updates on room availability and rates. It provides a user-friendly interface that allows travelers to enter their check-in and check-out dates, select room preferences, and securely make payments. Hotel booking engines have become an essential tool in the travel industry, streamlining the booking process and providing convenience for both travelers and hoteliers.
[Read also: A Step-by-Step Guide: How to Start an Online Travel Agency (OTA)]
How does a booking engine for hotels work?
A hotel booking engine is a sophisticated software system that works behind the scenes of hotel and travel websites, allowing users to search, select, and book accommodations online. It's difficult to describe the exact process that characterizes each and every hotel booking engine, especially considering the fact that these systems can vary greatly from one another.
That being said, there are some key components that any well-designed modern hotel booking engine must include to ensure a seamless user experience. Below, we've listed the eight most important parts in order of how your users will interact with them.
If you're in the process of designing your own hotel booking solution, the following list can serve as a to-do list for your big project.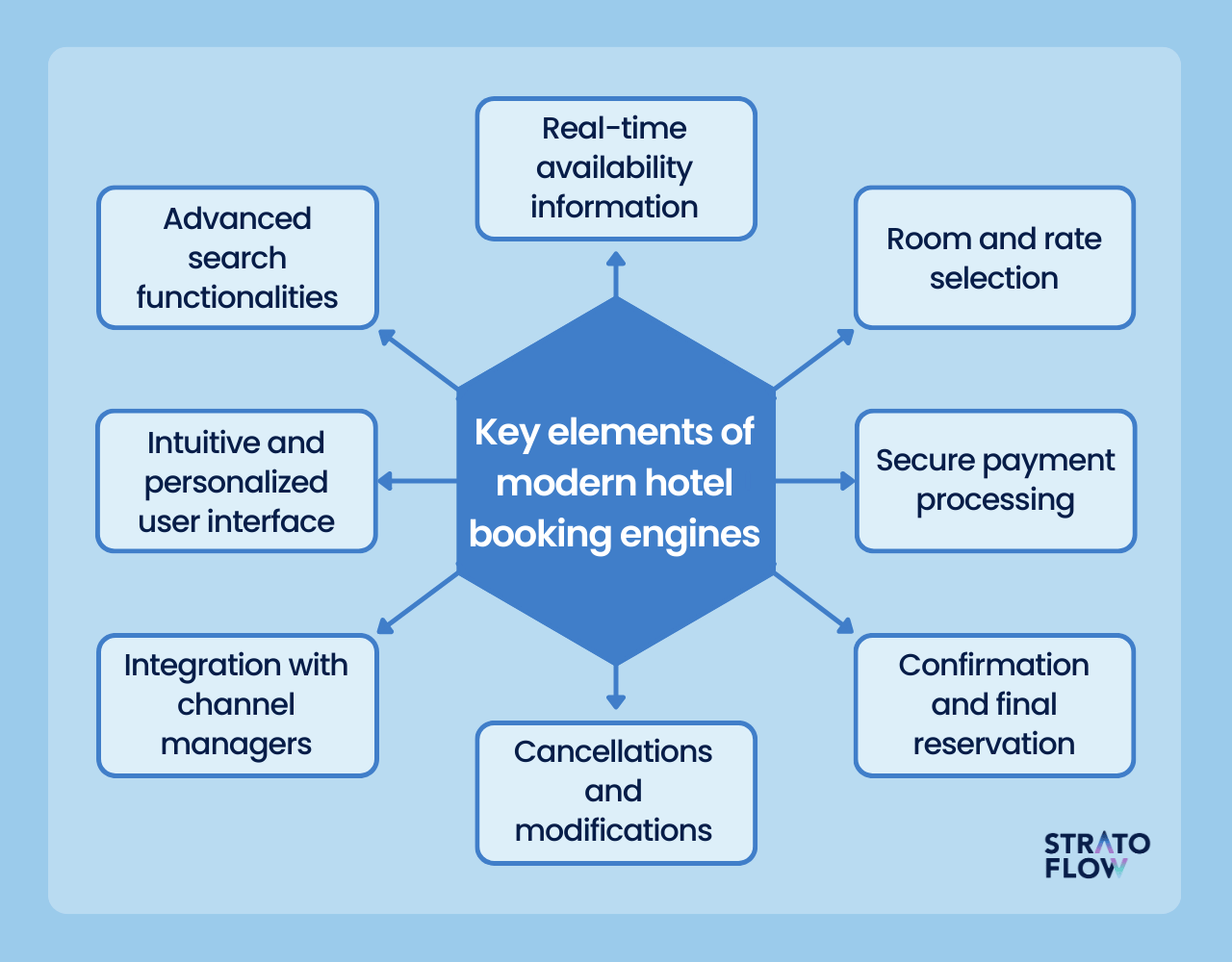 Part 1: Intuitive and personalized user interface
The hotel booking engine begins its magic by presenting a user-friendly interface on the hotel's website or on a third-party travel platform.
When designing a UI, keep the interface clean, uncluttered, and easy to understand. Use a simple layout with clear headings, concise text, and intuitive icons to guide users through the booking process. Users can access the booking engine by clicking on prominent buttons or links, such as "Book Now," "Reservations," or "Check Availability," to be redirected to a hotel website.
Part 2: Advanced search functionalities
Once on the booking engine, users enter their travel details, such as check-in and check-out dates, the number of guests, and room preferences (e.g., single, double, suite). The booking engine queries the hotel's database to retrieve real-time information on room availability, rates, and any ongoing promotions or discounts.
Create cohesive and user-friendly categories and filters to help users refine their search results effectively. Group filters logically into categories such as price range, star rating, amenities, distance from landmarks, and user ratings just like in most popular travel meta search engines.
Implement NLP techniques to understand user queries in natural language. This allows users to search for hotels using more conversational and flexible phrases, rather than rigid keyword-based searches. Implement machine learning algorithms to analyze user behavior and preferences. Use this data to personalize search results based on past interactions, preferred hotel features, and previous bookings.
Part 3: Real-time availability information
The booking engine communicates with the hotel's property management system (PMS) to check room availability for the specified dates. The PMS is the central system used by the hotel to manage reservations, room inventory, and other operations.
Real-time availability ensures that users receive accurate and up-to-date information about room availability. This helps users avoid disappointment due to fully booked rooms or inaccurate availability due to outdated data. Real-time availability ensures that the number of rooms available for booking matches the actual room inventory, reducing the risk of overbooking.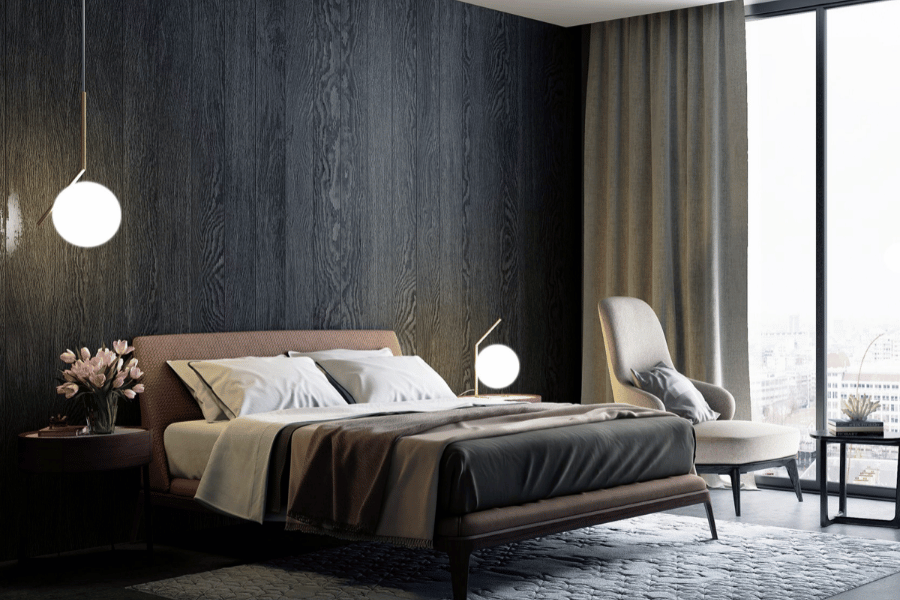 Part 4: Room and rate selection
Based on the search criteria, the booking engine displays a list of available rooms along with their respective rates and amenities.
Room and rate selection allows customers to find accommodations that offer the best value for their budget. They can compare different room options, amenities, and rates to make an informed decision that matches their spending preferences. Access to detailed room information, including photos, amenities, and guest reviews, gives customers confidence that they are booking a room that meets their expectations for quality and comfort.
Part 5: Secure payment processing
Once the user selects their preferred room, they proceed to the payment stage. The booking engine uses secure payment gateways to process credit card transactions and other payment methods. It ensures that sensitive customer information, such as credit card details and personal information, is encrypted and protected from unauthorized access.
In the digital age, customers are increasingly wary of sharing their financial information online. An online booking engine with robust security measures establishes trust and credibility with users, encouraging them to make bookings with confidence.
Part 6: Confirmation and final reservation
After the payment is successfully processed, the booking engine generates a confirmation page displaying the reservation details, including the booking reference number, total cost, and other important information. At the same time, the system updates the hotel's PMS with the new reservation and marks the selected room as booked.
End users appreciate immediate confirmation of their bookings. The final reservation page should instantly confirm that their reservation was successful and reassure them that their chosen room is secured. On the other hand, the confirmation page can be an ideal place to offer additional services or upgrades, such as breakfast packages, airport transfers, or spa treatments. These upselling opportunities can improve the overall guest experience and increase revenue for the hotel.
Part 7: Cancellations and modifications
If users need to modify or cancel their reservations, they can often do so through the booking engine, subject to the hotel's policies. The booking engine updates the PMS accordingly, freeing up rooms that are canceled and notifying the hotel of any changes.
Providing a user-friendly cancellation and modification process allows customers to make changes to their travel plans as circumstances may require. This flexibility enhances the overall user experience. A hassle-free cancellation process reduces the likelihood of customers resorting to chargebacks or disputes, which can lead to lost revenue for both hotels and booking platforms.
Part 8: Integration with channel managers
In cases where hotels work with multiple online travel agencies (OTAs) or third-party booking platforms, the hotel booking engine can be integrated with a hotel channel manager.
Channel managers allow hotels to centralize and synchronize their room inventory across multiple booking platforms. This real-time hotel inventory management ensures that available rooms and rates are consistently updated across all channels, reducing the risk of overbooking or underselling. Integration with a channel manager streamlines the process of managing room rates. Hotels can set dynamic pricing strategies based on demand, seasonality, and market conditions to ensure competitive pricing across all channels.
[Read also: Yield Management: What It Is and The Best Strategies]
What are the key benefits of a hotel booking system?
So we already know what goes into a good, modern hotel reservation system. Now let's focus on what's really important to hotel owners themselves – the business benefits of implementing such a solution in their company. Here are five key benefits of hotel booking engines: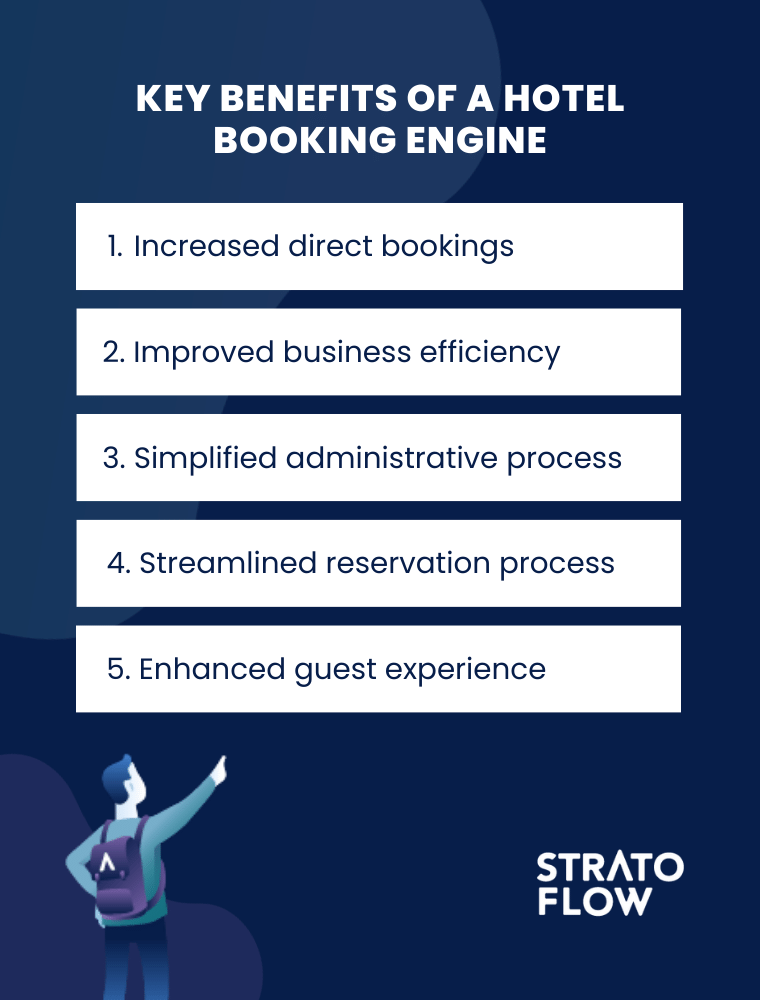 Increased direct bookings
First of all, a hotel booking engine empowers hotels to receive direct reservations through their own website. By offering a user-friendly and intuitive reservation process, hotels can entice customers to book directly, bypassing third-party online travel agencies (OTAs).
This reduces dependency on commission-based booking channels and allows hotels to retain a higher percentage of their revenue from each booking. Increased direct online reservations also enable hotels to establish a direct relationship with guests, leading to better guest engagement and opportunities for personalized services and promotions.
Improved business efficiency
A hotel booking engine automates various aspects of the online reservation process, resulting in improved business efficiency. Room availability and rates are updated in real time, minimizing the risk of overbooking or underselling.
The booking engine seamlessly integrates with the hotel's property management system (PMS), and other travel management solutions ensuring that reservations are automatically captured and managed. This streamlines operational tasks for hotel staff, allowing them to focus on delivering exceptional guest experiences rather than manual administrative tasks. In addition, a centralized platform for managing reservations and guest information improves organization and data accuracy.
Simplified administrative process
A hotel booking engine streamlines the administrative process for hotels, resulting in improved operational efficiency and visible cost savings. By automating tasks such as room inventory management, rate updates, and reservation processing, hotels can minimize manual effort and unavoidable human error.
This automation, on top of the previously mentioned real-time availability, ensures that bookings are accurately captured and synchronized across all channels, reducing the risk of overbooking or double booking. With centralized data management, hotel staff can access real-time information to efficiently manage reservations and make data-driven decisions. By simplifying the administrative process, hotel teams can focus on delivering exceptional guest experiences, optimizing resource allocation, and ultimately increasing revenue and profitability.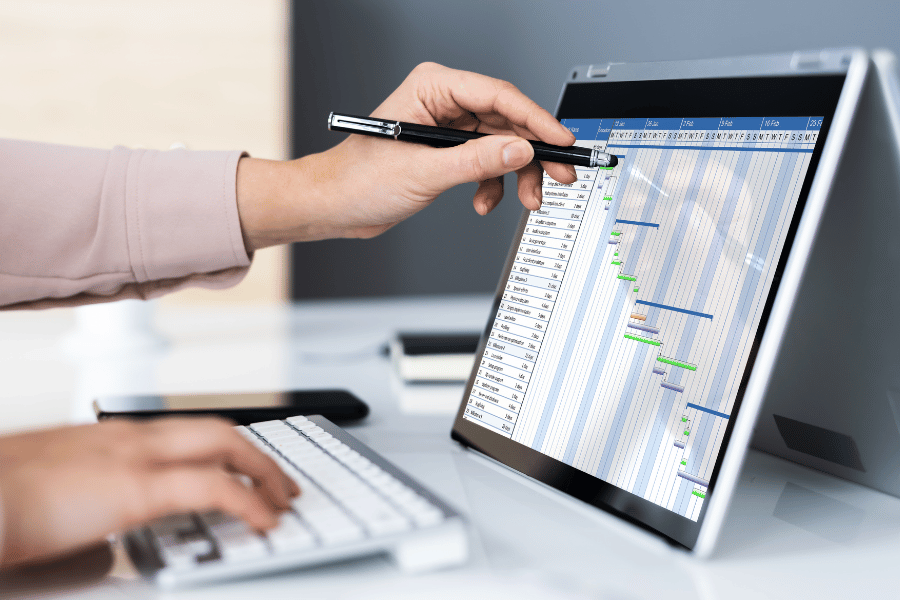 Streamlined reservation process
A hotel booking engine streamlines the reservation process, making it fast, efficient, and easy for guests to use. The engine provides an intuitive search interface that allows guests to enter their travel details, view real-time availability, and compare room options and rates.
With a few simple clicks, guests can select their preferred room and complete the booking, receiving instant confirmation and peace of mind. The booking engine's seamless integration with the hotel's website ensures a consistent brand experience, fostering trust and reliability in the booking process.
Enhanced guest experience
Ultimately, an online booking system contributes to an enhanced guest experience. By offering direct bookings and personalized services, hotels can cater to guests' specific preferences and needs. Previously mentioned real-time availability updates reduce the likelihood of disappointment due to unavailable rooms.
The streamlined reservation process allows guests to efficiently secure their reservations, while instant confirmation emails provide peace of mind. Simplified administrative processes lead to smoother check-ins and checkouts, resulting in a positive overall impression. Overall, the improved guest experience encourages repeat bookings and positive word-of-mouth, helping hotels build a loyal customer base.
What is the difference between a hotel booking engine and hotel reservation system?
In the travel industry, two key components play a critical role in managing reservations and optimizing the guest experience: the hotel booking engine and the hotel reservation system.
While these terms may seem similar on the surface, they represent distinct elements of a hotel's digital infrastructure.
The hotel booking engine is a user-facing software application designed to facilitate direct online bookings on the hotel's website. It provides guests with real-time availability information, room options and rates, and enables secure payment processing, resulting in instant booking confirmations.
The hotel reservation system, on the other hand, serves as a comprehensive back-end tool that enables hotel staff to manage various aspects of the reservation process. This system oversees room inventory, front desk operations, guest profiles, channel management, revenue optimization, reporting, and internal communications.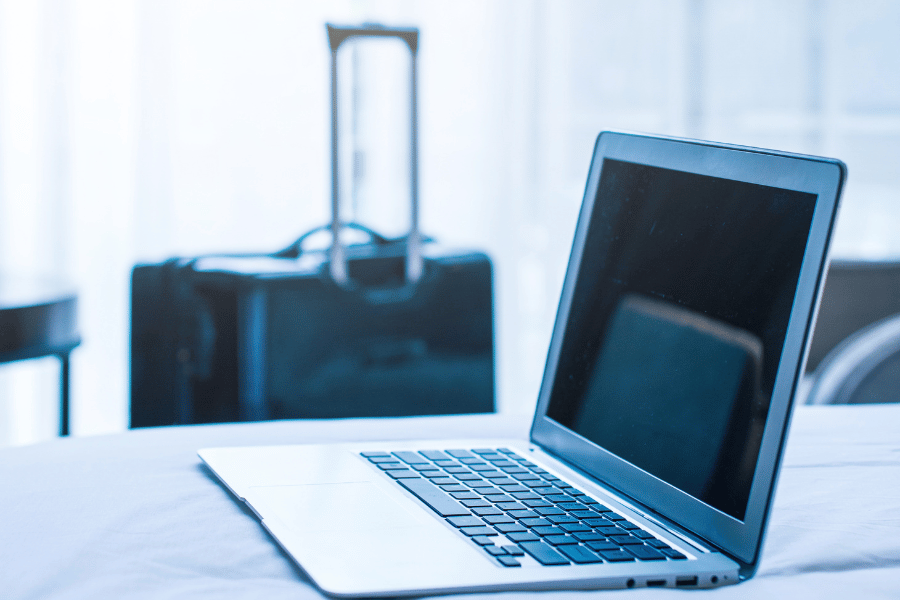 So in a nutshell, while the booking engine focuses on streamlining the booking process for guests, the reservation system centralizes and efficiently coordinates hotel operations. Together, these complementary systems work harmoniously to enhance the overall efficiency of the hotel, foster direct bookings, and deliver exceptional guest experiences.
How to choose the best hotel booking engine?
Choosing the best hotel booking engine is a critical decision for hotels as it has a direct impact on their online presence, revenue generation and guest satisfaction. To make an informed choice, hotels need to consider several key factors.
First, the booking engine should offer a user-friendly interface that provides a seamless experience for both guests and hotel staff. Real-time availability updates are essential to avoid overbooking and underselling, ensuring that guests see accurate room availability and rates immediately.
With a significant portion of bookings coming from mobile devices, the booking engine must also be mobile responsive to accommodate this growing trend. It should be able to easily integrate with the hotel's property management system (PMS), channel manager, and other relevant software to streamline operations and maintain centralized data management.
In addition, any good hotel booking system should include basic but important features such as multi-language and currency support, secure payment processing, analytics tools, and personalization options. All of which greatly improve the user experience, which translates into increased profits.
What's more, scalability and flexibility are also important to accommodate the hotel's growth and changing business needs in the future. Make sure that the direct booking system you choose will be able to handle the increased user load as your business grows.
Finally, when selecting an appropriate online booking engine, companies should evaluate the overall cost and return on investment (ROI), which will help determine whether the chosen approach will actually result in operational efficiencies.
By carefully considering these factors, hotels can make an informed decision and select a booking engine that will improve the guest experience, drive business growth, and ultimately contribute to their success in the competitive hospitality industry.
[Read also: How to Choose the Best Travel Agency Software to Maximize Your Revenue]
List of the best booking engine for hotels
Have you already decided that the booking engine is something that your hotel website is lacking? Below we've compiled a list of some of the most popular options currently on the market for you to choose from.
Sabre SynXis
First on our list is Sabre SynXis, a global distribution system (GDS) provider that also offers a comprehensive suite of hotel technology solutions, including a booking engine.
Its key strengths include an extensive distribution network, a robust technology platform and access to a wide range of global travel agents. However, costs can be higher for smaller properties and implementation may require technical expertise.
SiteMinder

SiteMinder is a widely recognized and trusted cloud-based hotel distribution platform that provides a feature-rich hotel booking engine designed to optimize direct bookings for properties of all sizes.
Its key features include a mobile responsive design, an easy-to-use interface and seamless integration. While it offers a lot of really helpful functionality, some users may find the customization options limited compared to other providers and the pricing a bit steep.
Bookasist

Bookassist is a reputable direct booking platform that offers a comprehensive hotel booking engine along with digital marketing services for hotels. The platform is designed to optimize direct bookings, allowing hotels to reduce reliance on third-party channels and maintain higher profit margins.
Bookassist's booking engine features a user-friendly interface that allows guests to easily search for available rooms, view rates and complete their reservations with minimal effort. While it offers great functionality for hotels of various sizes, larger companies with more complex needs may find that Bookassist's booking engine lacks certain advanced features or scalability options offered by other providers.
Cloudbeds

Cloudbeds is a comprehensive and versatile all-in-one hotel management platform that includes a robust booking engine, property management system (PMS), and channel manager.
This integrated solution streamlines hotel operations, allowing properties to efficiently manage reservations, room inventory and guest information. The platform's strength lies in its seamless integration with other systems, making it easy for hotels to manage their operations from a single dashboard. However, potential drawbacks include the complexity of the system, which can require additional training for staff, and cost, which can be a significant factor for some organizations.
STAAH

STAAH is a cloud-based hotel distribution platform that provides a booking engine and channel manager to streamline hotel operations and optimize online bookings.
The platform provides an easy-to-use booking engine with a mobile-responsive design that allows guests to search for available rooms, view rates, and complete direct bookings seamlessly across multiple devices. Potential drawbacks to STAAH include a steeper learning curve for hotel staff during initial implementation, and some users may find the interface less intuitive than other options.
DirectBookingIQ

DirectBookingIQ's booking engine emphasizes conversion-oriented design, provides tools for rate parity management and seamless integration with various website builders.
The platform allows hotels to offer exclusive promotions and packages to incentivize guests to book directly, reducing reliance on third-party OTAs and increasing margins.
innRoad

InnRoad is an all-in-one hotel management system that includes a booking engine, property management system (PMS) and channel manager.
The platform's integration capabilities enable real-time updates on room availability and rates across all distribution channels, including online travel agencies (OTAs) and the hotel's website. Potential drawbacks to innRoad include a steeper learning curve during initial setup and implementation, and some users may find the interface less intuitive than other providers.
Custom booking engine
A custom booking engine will enable you to stand out from your competition with unique user experience and bespoke features like personalizated, flexible search options or advanced trip planners.
We have collected the best ideas for building a custom booking engine in the next section.
Developing a custom booking engine: is it worth it?
By now, we have a pretty good understanding of the value that booking engines bring to hotels and other hospitality businesses. We also understand that there are many different options on the market for hotels to choose from.
But there's another, completely different alternative – a bespoke solution.
Having a customized hotel booking engine can provide hotels with numerous advantages over choosing an out-of-the-box booking engine.
While off-the-shelf tools may offer standard features and ease of implementation, a custom solution can offer much better performance and scalability to meet the hotel's unique needs. A custom booking engine allows hotels to fully customize the user interface and user experience, ensuring a seamless and personalized booking process for guests.
This level of customization reinforces the hotel's brand identity and fosters a deeper connection with guests. In addition, a customized booking engine can seamlessly integrate with the hotel's existing systems, such as property management systems (PMS) and channel managers, streamlining operations and data management.
The tailored approach also allows hotels to incorporate advanced AI capabilities for personalized recommendations and dynamic pricing, further maximizing revenue opportunities. As the hotel grows and expands, a custom booking engine can easily adapt and scale with the business to meet increasing demands and evolving travel technology trends.
Ultimately, investing in a customized hotel booking engine enables hotels to deliver exceptional guest experiences, optimize direct bookings, and stay ahead in the competitive hospitality landscape.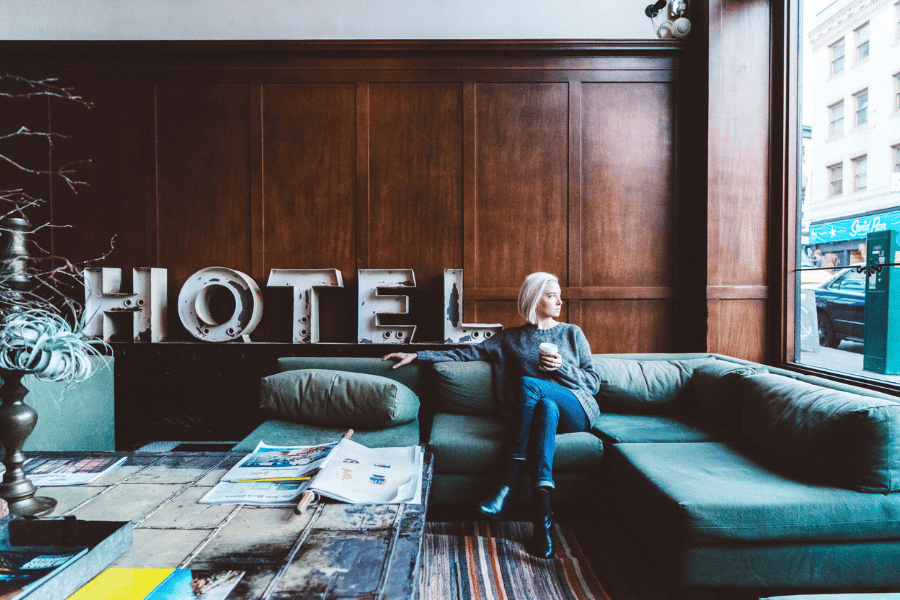 If you've decided that a custom hotel booking engine is something that you would like to implement on your hotel's website, you should seek the help of a custom software development company that specializes in developing scalable and high performance solutions for the travel industry.
With a team of dedicated and experienced software developers, they can create solutions that perfectly meet your business needs. By choosing an iterative approach to software development, you will be an active participant in this fascinating process, witnessing your custom hotel reservation system take its final shape.
In other words, it's the solution that fits your business, not the other way around – a benefit of a tailored approach that is often overlooked, but virtually invaluable in today's incredibly competitive business environment.
Conclusion
In 2023, hotel booking engines will continue to play a pivotal role in the hospitality industry, streamlining the reservation process and enhancing the guest experience.
With a range of innovative solutions and more advanced, customized, high-performance options available, hotels can now build a hotel booking engine that best meets their unique needs and the evolving expectations of today's traveler.