Blog
Software Development
Travel

Zuzanna Pajorska
May 23, 2023
How to Choose the Best Travel Agency Software to Maximize Your Revenue
Step into the vibrant realm of modern travel, where the digital transformation has propelled the industry to new heights. Gone are the days of relying on traditional travel agencies, as the digital realm now reigns supreme. From booking flights and accommodations to meticulously crafting our dream itineraries, every aspect of our travel adventures unfolds online. To stay ahead in this ever-evolving landscape, travel agencies strive to meet customer demands by embracing advanced systems, cloud based software and cutting-edge travel software.
These remarkable tools find their place across a myriad of fields, including reservation systems, booking engines, CRM, marketing, accounting, marketing materials and tour operations. In this comprehensive article, we delve into the art of selecting the finest and most efficient software solutions. Prepare to uncover the secrets of making optimal choices and gain insights into the essential software that can empower any travel agent. Let's embark on this illuminating journey together and pave the way for success in the digital age.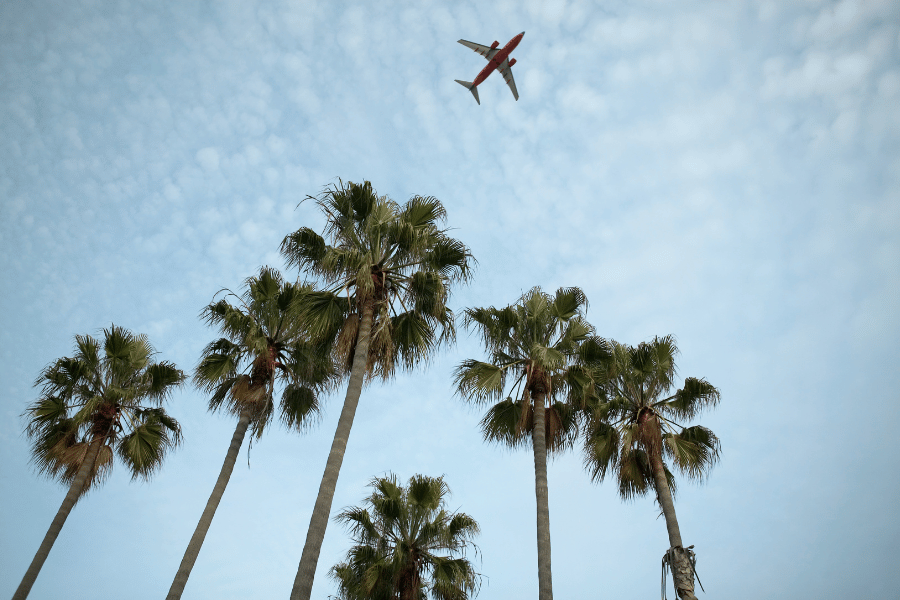 What is a travel agency software?
Travel agency software is a powerful tool designed to make travel agents' life easier, smoother, and more efficient.
At its core, travel agency software is a comprehensive system that handles a multitude of tasks, all geared towards streamlining your operations and enhancing your customer experience.
From managing bookings and reservations to organizing custom itineraries, and handling customer data, this software does it all. It's like having a virtual Swiss Army knife for your travel agency, equipped with features like booking engines, CRM, accounting tools, and marketing capabilities.
On the other hand, many travel agencies choose specific travel tools for each purpose. Need a high-performance booking engine that seamlessly handles reservations? No problem! Want a dedicated CRM system to nurture your customer relationships and maximize satisfaction? You got it! How about a powerful marketing software to reach a wider audience and promote your travel offerings? Absolutely!
So, whether you prefer the convenience of an all-in-one solution or the customization of individual tools, the tech travel industry offers endless possibilities.
How to choose the best travel agency software?
Before we delve into the realm of the most recommendable travel software, let's take a moment to explore the key factors to consider when choosing a travel agency software.
High-performance system
First and foremost, the software should excel in handling the immense amount of data that comes with the travel industry, with advanced database management capabilities. It should be high-performing, ensuring smooth and efficient operations for your agency.
Technical support
Additionally, top-notch technical support is essential to address any potential issues swiftly and minimize disruptions.
User-friendly interface
User-friendly interface and flexibility are also a key, as they contribute to a seamless user experience and the ability to adapt to your agency's unique workflows.
Security features
Security is of utmost importance, requiring a high level of protection for sensitive customer data. The chosen software should efficiently and securely manage customer data while adhering to privacy regulations.
Reports
Reporting features play a crucial role in monitoring and analyzing the performance of your travel agency, allowing you to make informed decisions.
API
Lastly, travel API integrations are invaluable for travel technology, enabling seamless connectivity with various travel suppliers and systems, enhancing your ability to provide comprehensive travel services.
By keeping these factors in mind, you can confidently navigate the vast landscape of travel agency software and select the perfect solution that aligns with your agency's goals and requirements.
What kind of software do travel agents use? Real examples
Every travel agency has different needs regarding business goals, customer preferences or the size of a travel business. However, there are some tools that might be useful for any travel companies.
Travel Booking Systems
Customer Relationship Management (CRM) Software
Accounting Software
Marketing and Promotion Tools
Itinerary Planning and Trip Management Tools
Reporting and Analytics Software
Travel Insurance and Documentation Tools
Custom travel software
These software tools form the foundation of a travel agent's technology arsenal, providing the necessary functionality to effectively manage their operations and cater to the needs of their clients. In the following sections, we will delve into each software type, exploring their key features, benefits, and real-life examples to help you make informed choices for your travel agency.
[Read also: Best travel management solutions]
Booking engine and reservation software
In simple terms, reservation software is a system used for managing reservations in restaurants, event venues, spas, and other service-based industries. It provides businesses with tools to manage reservations, track availability, handle customer information, and streamline the overall reservation process.
One of the most used type of reservation system in travel industry is a booking engine.
Booking engine is a software application that helps businesses handle their booking process smoothly. It's commonly used by travel companies like hotels or other type of accommodation, airlines, and car rental services, but it can also be found in healthcare, education, and entertainment industries.
Here's how it works: Customers visit a company's website in order to book flights or book business trips. They use an online reservation system based on a booking engine to check if a service is available. They can then make a reservation directly on the website. The engine provides real-time updates on availability and pricing, so customers always have the latest information.
Are you already using a booking engine for your business but struggling with slow performance? We can help! As high-performance software experts, we specialize in optimizing booking engines to work faster and more efficiently. Don't let sluggish performance hinder your business's growth. Contact us today!
Top booking engines and reservation systems to consider: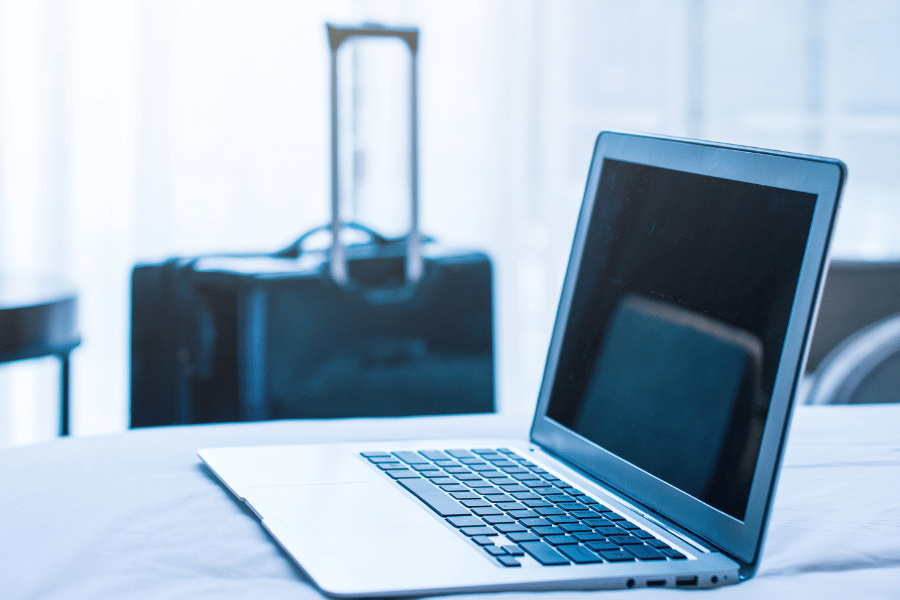 Customer relationship management (CRM)
In the travel industry, Customer Relationship Management (CRM) systems are used to manage and enhance interactions with customers, streamline operations, and improve overall customer satisfaction.
Our tip! When choosing a CRM system for your Online Travel Agency, there are several key technical aspects to consider.
One of the most important ones are integration capabilities. Ensure that the CRM system you choose has the ability to integrate seamlessly with your existing OTA platform and other essential systems such as your booking engine, website, payment gateway, and marketing automation tools.
Another important aspect we recommend you to pay attention to is scalability and performance. Your CRM should be capable of handling increasing volumes of customer data and transactions without compromising performance.
Here are three commonly used CRM tools in the travel industry:
Salesforce is a popular CRM tool that offers a range of features and functionalities tailored to the travel industry. It enables travel companies to manage customer profiles, track interactions, and provide personalized experiences. Salesforce's robust analytics capabilities help businesses analyze customer data, identify trends, and make data-driven decisions. It also integrates with other systems, allowing for seamless data flow and process automation.
HubSpot is another widely used CRM tool that provides comprehensive solutions for travel businesses. It helps manage customer contacts, track interactions across various channels, and automate marketing campaigns. HubSpot's CRM platform also includes tools for lead generation, email marketing, and customer support. The software's user-friendly interface and flexibility make it a popular choice for businesses of all sizes in the travel industry.
Zoho CRM is a versatile CRM software that offers specific functionalities tailored for the travel industry. It enables businesses to capture and manage leads, track customer interactions, and automate sales processes. Zoho's travel agency CRM provides features such as lead scoring, sales forecasting, and social media integration to help travel companies effectively manage their customer relationships. The software also offers customization options and integrates with other Zoho applications for a comprehensive solution.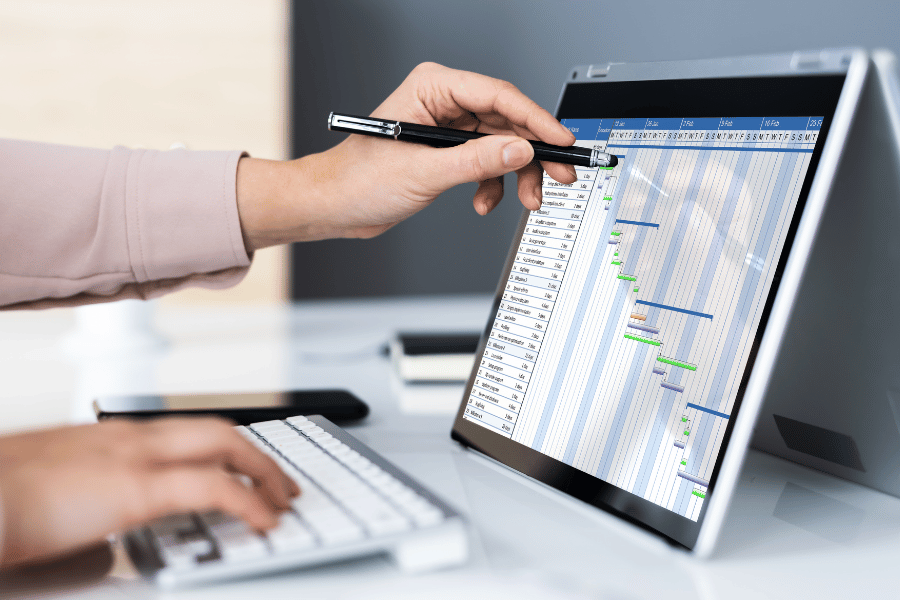 Travel search engine
A travel search engine is an online platform that allows users to search for and compare travel-related information and services, such as flights, hotels, rental cars, and vacation packages. It aggregates data from various sources, including airlines, hotels, and online travel agencies, to provide users with comprehensive search results.
How is this different from a booking engine? A travel search engine focuses on helping users search and compare travel options, while a booking engine is used by businesses to manage and automate the booking process for their services.
Our tip! One of the crucial aspects of a travel search engine is its processing capacity and scalability. A highly efficient search engine can handle a massive volume of queries. A travel search engine we built is capable of processing up to 300 million queries daily. This scalability ensures that users can access the information they need quickly and efficiently, even during peak periods of high demand.
Implementing an advanced, custom search engine can have a fast commercial impact. By enabling users to query the platform more frequently, the volume of searches and bookings increases. This leads to higher revenue from existing customers, as they can now utilize the platform more frequently and generate a larger number of bookings.
[Read also: Hotel Booking Engine: Complete Guide + Best Solutions for Hotels]
The most popular three travel search engines are:
Google Flights is a popular travel search engine that allows users to search for flights, compare prices, and explore various destinations. It provides comprehensive flight information, including real-time prices, flight durations, and airline options. The platform also offers features like price tracking and flexible date searches to help users find the best flight deals.
Skyscanner is a widely used travel search engine that offers a comprehensive search platform for flights, hotels, and car rentals. It aggregates data from numerous airlines and online travel agencies to provide users with a wide range of options. Skyscanner's user-friendly interface, advanced search filters, and price comparison features make it a go-to choice for travelers looking for competitive prices and flexible travel options.
Kayak: Kayak is another popular travel search engine that allows users to search and compare prices for flights, hotels, rental cars, and vacation packages. It offers a powerful search technology that scans multiple travel websites to provide users with the best available options. Kayak also provides additional features like price alerts, explore maps, and travel guides to assist users in planning their trips.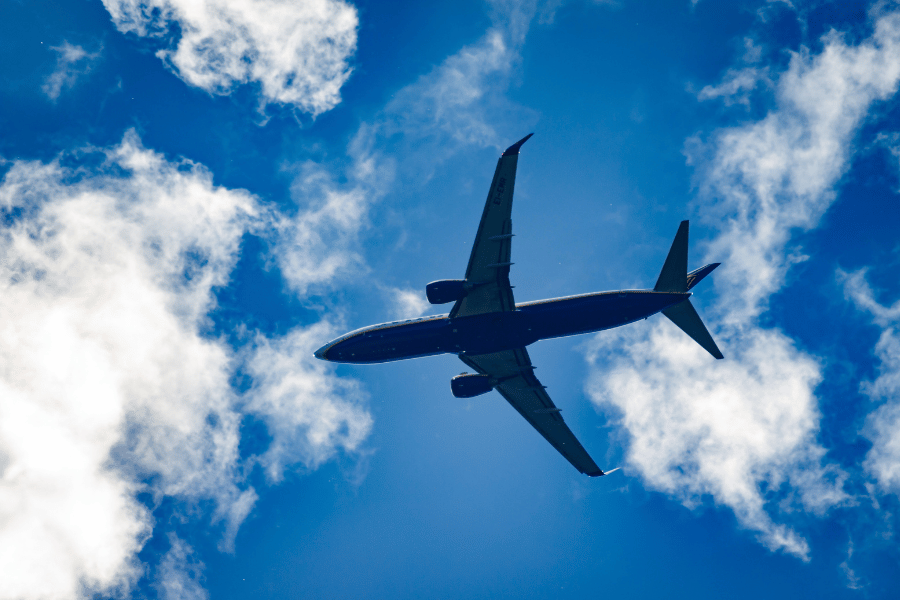 Marketing software
Marketing software plays a crucial role in the travel industry by helping businesses effectively promote their products and services, reach their target audience, monitor travel trends, and drive bookings.
When running an Online Travel Agency (OTA), there are several key marketing elements that you need to effectively promote your services and attract customers. These include:
Compelling own website
Search Engine Optimization (SEO)
Pay-per-Click (PPC) Advertising
Social Media Marketing
Email Marketing
Influencer Marketing
Customer Reviews and Testimonials
Content Marketing
Our tip! Foretunately, you don't need separate tools for all these elements. You can use an all-in-one marketing software platform that integrates various marketing elements into a single solution.
Examples of all-in-one marketing software platforms include: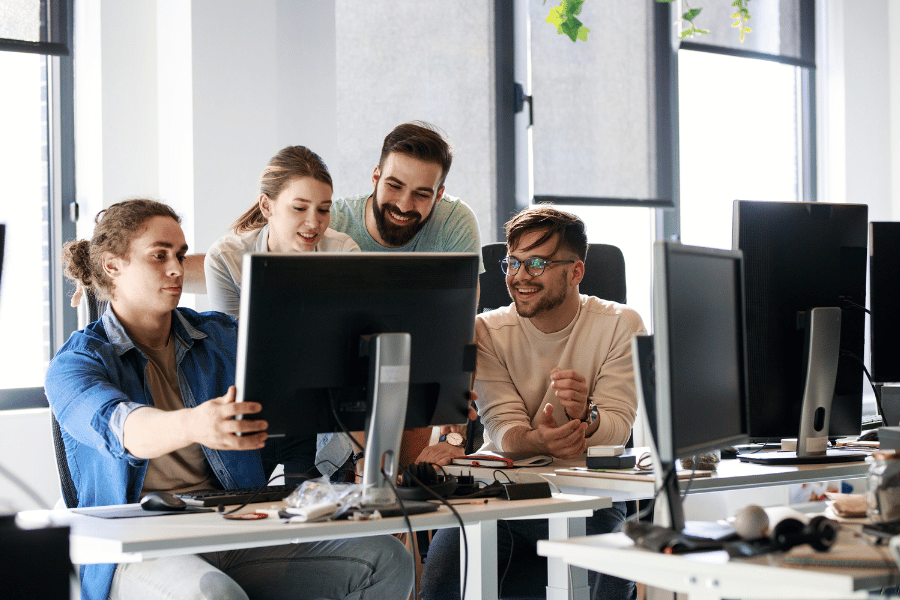 Accounting software
Accounting software assist travel businesses and OTAs in managing their financial operations. It provides tools and functionalities to streamline tasks such as bookkeeping, invoicing, expense tracking, financial reporting, and cash flow management.
Accounting software designed for the travel industry often includes features such as integration with booking systems, automated invoicing for travel services, tracking of commissions and fees, multi-currency support for international transactions, tax management, and reporting specific to the travel industry.
Our tip! When selecting accounting software, consider its compatibility with other systems used in the travel industry such as booking engines, payment gateways, and customer relationship management (CRM) software. Scalability is also essential to accommodate the growth of your travel business.
What is more, accounting software should be a high-performance and horizontally scalable. It should have the capability to handle massive volumes of data and process over 1 billion financial transactions in under one hour. This ensures that your accounting software can keep up with the demands of your travel business, providing real-time insights and seamless financial management.
Here are three popular accounting software options:
QuickBooks is a widely-used accounting software suitable for small to medium-sized travel businesses. It offers features like invoicing, expense tracking, financial reporting, and integration with other business tools.
Xero is a cloud-based accounting software that provides real-time financial visibility. It offers features like bank reconciliation, invoicing, inventory tracking, and multi-currency support, making it suitable for global travel businesses.
Zoho Books is a user-friendly accounting software with features like expense tracking, invoicing, automated workflows, and collaboration tools. It integrates well with other Zoho applications and offers mobile accessibility.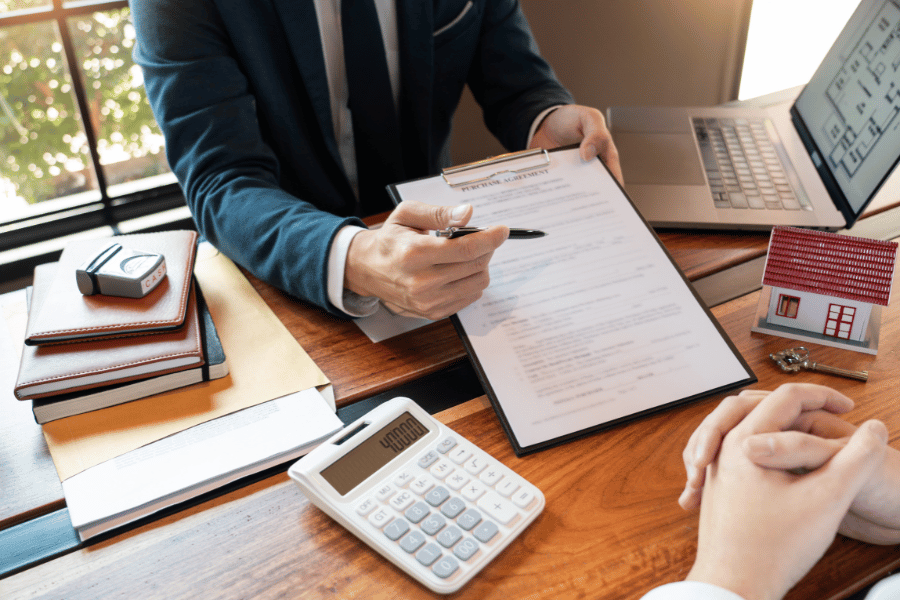 Tour and Itinerary Building Software
Tour and itinerary building software is a valuable tool for tour operators in the travel industry. It simplifies the creation and organization of tour packages, group trips, and itineraries, allowing tour operators to select destinations, activities, accommodations, and transportation options and arrange them into cohesive itineraries.
When choosing software, tour operators should consider customization and personalization options to tailor itineraries to individual customer preferences. Collaboration features are also important for seamless communication among team members, travel agents, and customers, ensuring efficient coordination and real-time updates.
By utilizing the right tour operator software, and itinerary building software, tour operators can enhance the customer experience, streamline operations, and deliver unforgettable travel experiences.
Here are three popular tour and itinerary building software options:
Travefy offers a user-friendly interface and comprehensive features for itinerary creation. It allows you to add flights, accommodations, activities, and notes, and share itineraries with customers. Collaboration features make it easy to work with team members and clients.
Tourwriter is a robust software solution that helps travel businesses streamline itinerary creation, pricing, and supplier management. It offers customization options, integration with other systems, and a user-friendly interface.
Rezdy is a versatile software platform that not only helps create itineraries but also enables online booking and reservation management. It offers features like real-time availability, booking management, and integration with third-party systems.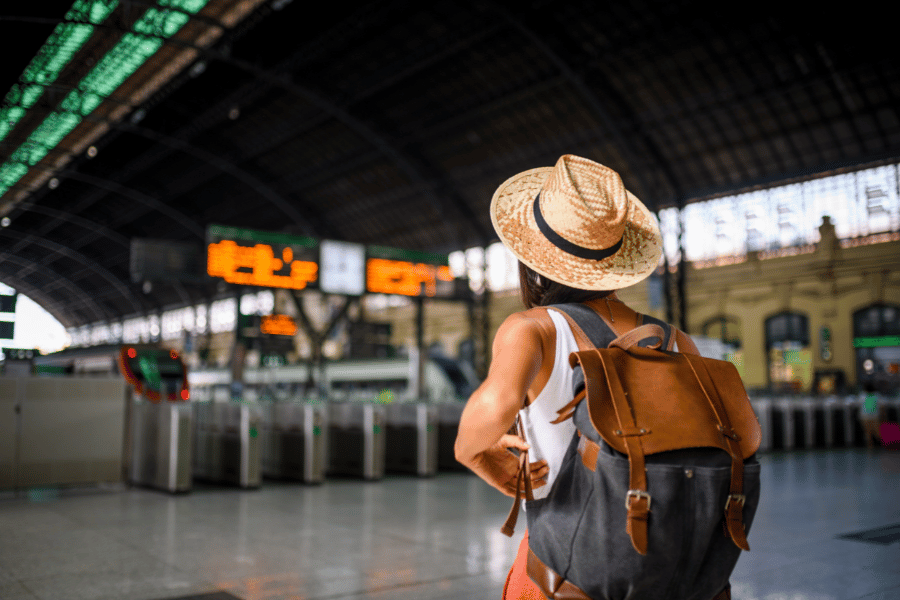 Custom travel software
Is your travel business facing unique needs and requirements that the software options mentioned earlier may not fully address? If so, you're not alone.
Many businesses in the travel industry have specific workflows, integration needs, or specialized features that off-the-shelf software might not accommodate.
That's where custom software development comes in.
By opting for custom software, you can ensure that your business receives tailored solutions designed to meet your exact specifications. It's an opportunity to address your specific challenges, enhance efficiency, and gain a competitive edge.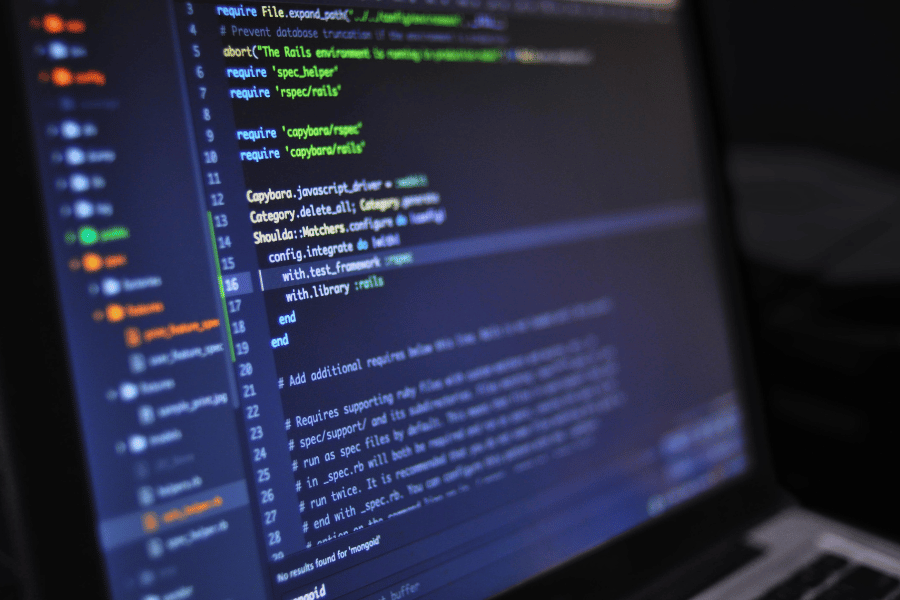 There are several scenarios in the travel business where custom software becomes necessary:
Unique Business Processes
If your travel business operates with specific workflows or processes that are different from standard industry practices, custom software can be developed to accommodate those unique requirements. It ensures that the software aligns perfectly with your business model and optimizes your operations.
Complex Integration Needs
When your travel business relies on multiple systems and platforms that need to work together seamlessly, custom software can be designed to integrate these systems effectively. Whether it's integrating with third-party booking engines, payment gateways, or CRM systems, custom software ensures smooth data flow and eliminates manual workarounds.
Specialized Features and Functionalities
Off-the-shelf software may not provide all the features and functionalities you need for your travel business. For example, if you offer unique travel experiences or niche services, custom software can accommodate those specific offerings.
Scalability and Growth
As your travel business expands and your customer base grows, off-the-shelf software may struggle to handle the increased volume and complexity. Custom software provides the flexibility to scale up and accommodate higher traffic, bookings, and transactions without sacrificing performance or user experience.
Remember, investing in custom software requires careful planning, budgeting, and collaboration with experienced software developers. If you feel a little bit lost, take a look at our checklist that will help you to find the right software development company!
Other must have travel systems
Online Travel Agencies employ various solutions to streamline their operations and enhance their services. Some of the key tools and systems used by OTAs include:
By leveraging these solutions, OTAs can effectively manage inventory, optimize pricing strategies, and provide a seamless booking experience to their customers, ultimately driving revenue growth and customer satisfaction.
Level up your travel business with our expertise! We specialize in advanced integrations, scaling, and high-performance systems. Whether you need help with legacy software or want to streamline your operations, we've got you covered. Let's unlock the full potential of your travel business together. Contact us now!
Summary
Today we explored key travel agency software solutions for the travel industry. Booking engines and reservation software streamline the booking process, while CRM systems enhance customer relationships. Marketing software boosts brand visibility, accounting software ensures efficient financial management, and tour and itinerary building software simplifies travel planning for tour operators. When choosing software, travel agents should consider factors like performance, scalability, customization, collaboration, and integration capabilities. Notable options include Booking.com, Expedia, Salesforce, HubSpot, and Travefy. By selecting the right software, you can optimize operations, improve customer experiences, and drive growth in the competitive travel industry. Seek expert assistance to ensure the best software solutions for your business.