Artificial intelligence
Blog
Travel

Zuzanna Pajorska
Oct 11, 2022
What Are Travel Meta Search Engines?
The Internet is growing rapidly, with many new websites, e-commerce stores, and offers from various companies appearing every day. The situation is no different in the travel industry. To make it easier to search for exciting offers from travel agencies, hotels, or carriers, metasearch engines come to the rescue, allowing search requests to be sent to several search engines simultaneously, making the search more efficient and fast. What is meta search? How does a meta search engine work? You will read about it in the next part of the article.
What is a meta search engine for the travel industry?
The principle of meta search engines is quite simple to understand. They send queries to multiple sources and present the acquired data as a comprehensive results list.
Thus, the critical role of metasearch engines is to aggregate results in a unified way.
As a result, their users gain access to the maximum number of interesting listings available in the market with minimal involvement and effort. Essential and helpful information for them is generated quickly and, most importantly, provides a reliable source of objective information.
With the help of metasearch search engines, users also save time, as data from multiple sources is available in one place – so they don't have to browse various sites and search for offers on their own.
Relating this information to the travel industry, we can say that travel metasearch engines provide and facilitate the search and comparison of offers from travel agencies, airlines, or hotels to provide end users with as many valuable suggestions for tours, flights, or accommodations as possible. Such solutions are an example of why digital transformation in the travel industry is essential.
In the hotel and OTA (Online Travel Agency) industry, the most important information about prices, conditions, and availability are pulled from the resorts' websites or virtual travel agencies and displayed in one place.
The metasearch engine allows leisure seekers to conveniently browse offers – photos, descriptions, or additional services – without browsing multiple travel sites and platforms.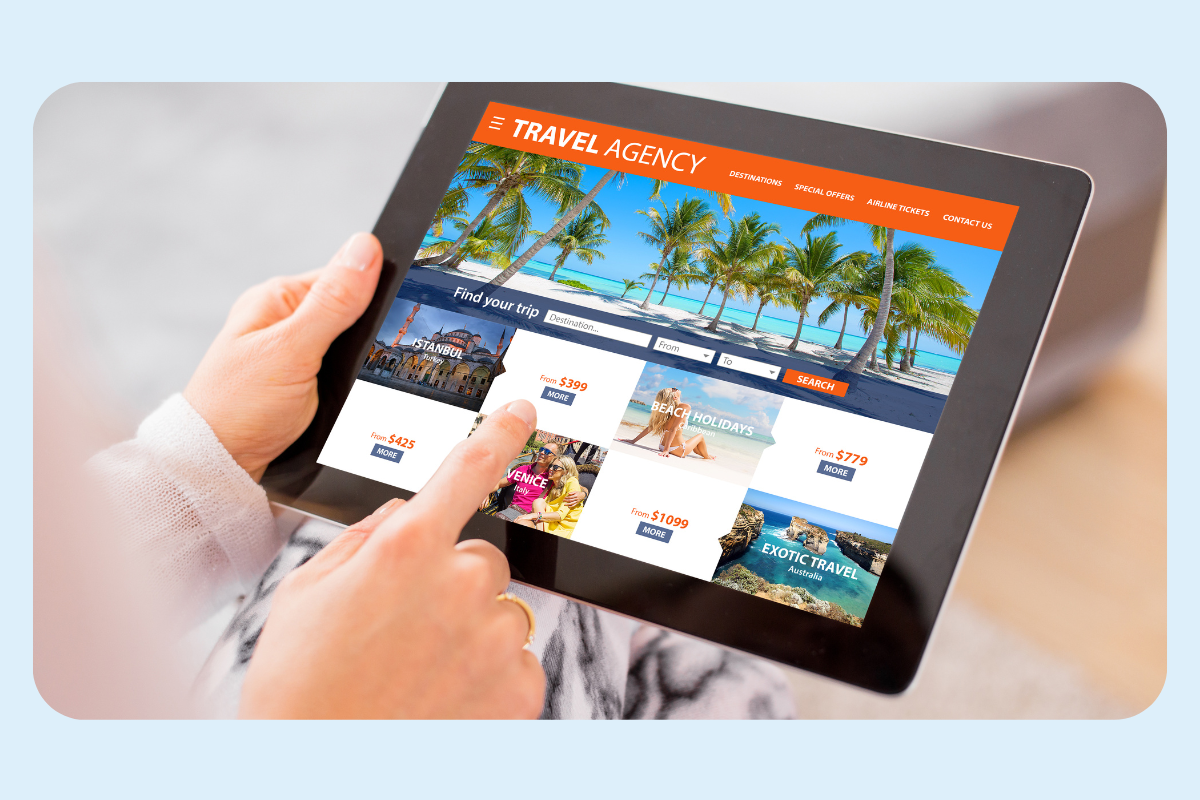 Is the operation of travel metasearch engines complicated?
The metasearch engine interface is quite similarly structured to standard search engines.
Metasearch engines aggregate and then display to users many types and categories to facilitate the search for a relevant offer and aggregate results that are ideally suited to the user's needs.
Notably, a metasearch engine does not create its own database but integrates the databases of other search engines or websites and develops its own ranking method. At the same time, it can remove duplicate entries and filter the results to present users with more personalized and responsive listings.
To make travel metasearch engines work, it is up to online travel agencies, hotels, or other companies in the travel sector to provide key data on their websites with all the information about prices, availability of rooms and additional services, or the number of seats.
This allows direct comparison and booking.
To be able to support travelers in their search for the best deals, metasearch engines check availability via an API interface with all suppliers and filter the received data according to customer's needs, thus facilitating reservations.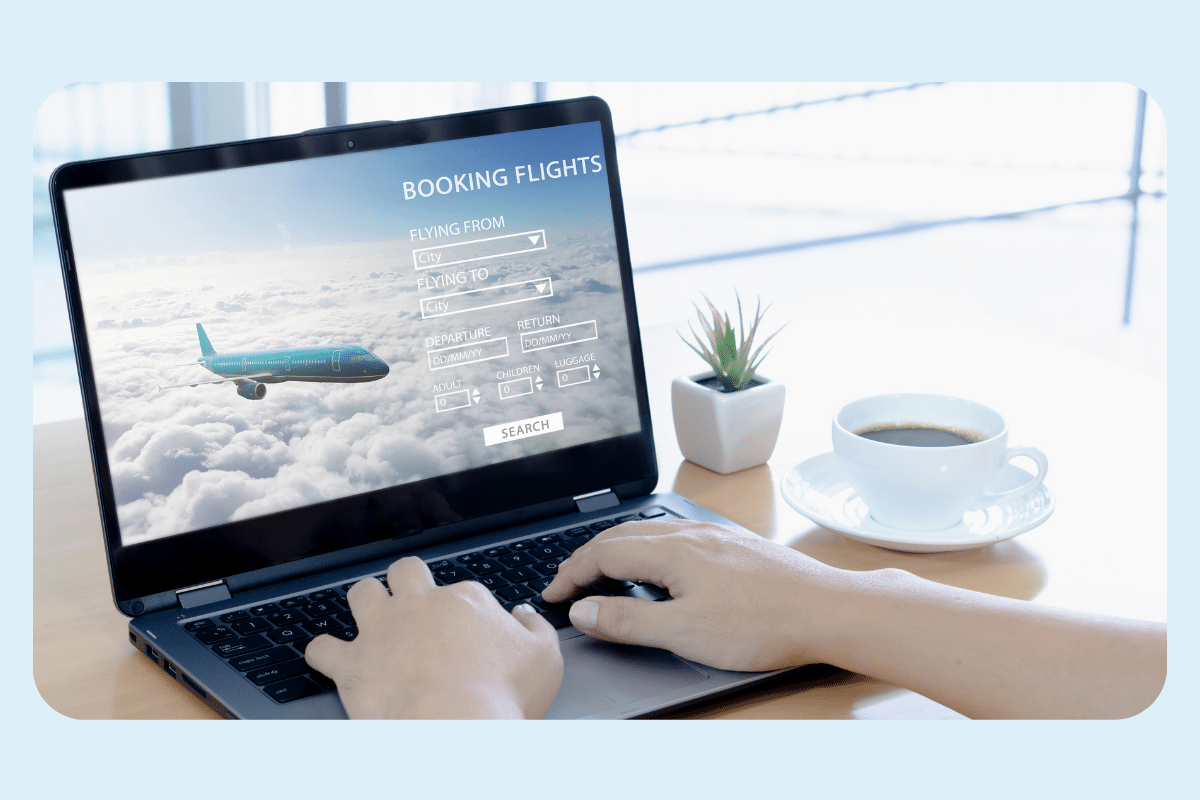 [Read: What is a Global Distribution System]
What are the examples of travel meta search engines?
During the work on the report The State Of Hospitality Distribution: Metasearch compiled by EyeforTravel and Fornova, the behavior of tourists coming from Australia, Canada, the United Kingdom, and the United States was examined.
According to the survey, 44% of respondents admitted that they "always used metasearch tools," a group of 73% of respondents indicated that they "did so regularly," and as many as 94% of respondents were "at least occasional users."
So as you can see from the above examples, the trend of using a metasearch engine is steadily growing. Therefore, the travel industry must introduce new technologies and constantly follow the lead of the metasearch engine to always be able to respond to these market needs.
Multiple search engines include:
It's a German multinational technology company specializing in metasearch engine services, hospitality and accommodation products. The site compares the prices of more than 700,000 hotels on more than 175 booking sites, such as Booking.com.
It's a metasearch engine for searching and comparing tourism-related information, including flight details, accommodations, car rentals, and vacation packages. More than 1,000 people work on the service, which manages seven international brands, including Cheapflights, SWOODOO, checkfelix, Mundi, and HotelsCombined.
It is one of the world's most famous and largest tourism platforms based on metasearch engines. Every day it helps many people worldwide plan trips, make reservations, or express opinions. The site has more than 1 billion reviews on nearly 8 million businesses. The company is available in 43 markets and provides content in 22 languages. Under the Tripadvisor umbrella are Bokun.io, Cruisecritic, Flipkey, Thefork, Helloreco, Holidaylettings, and others.
[Read also: Best travel management solutions]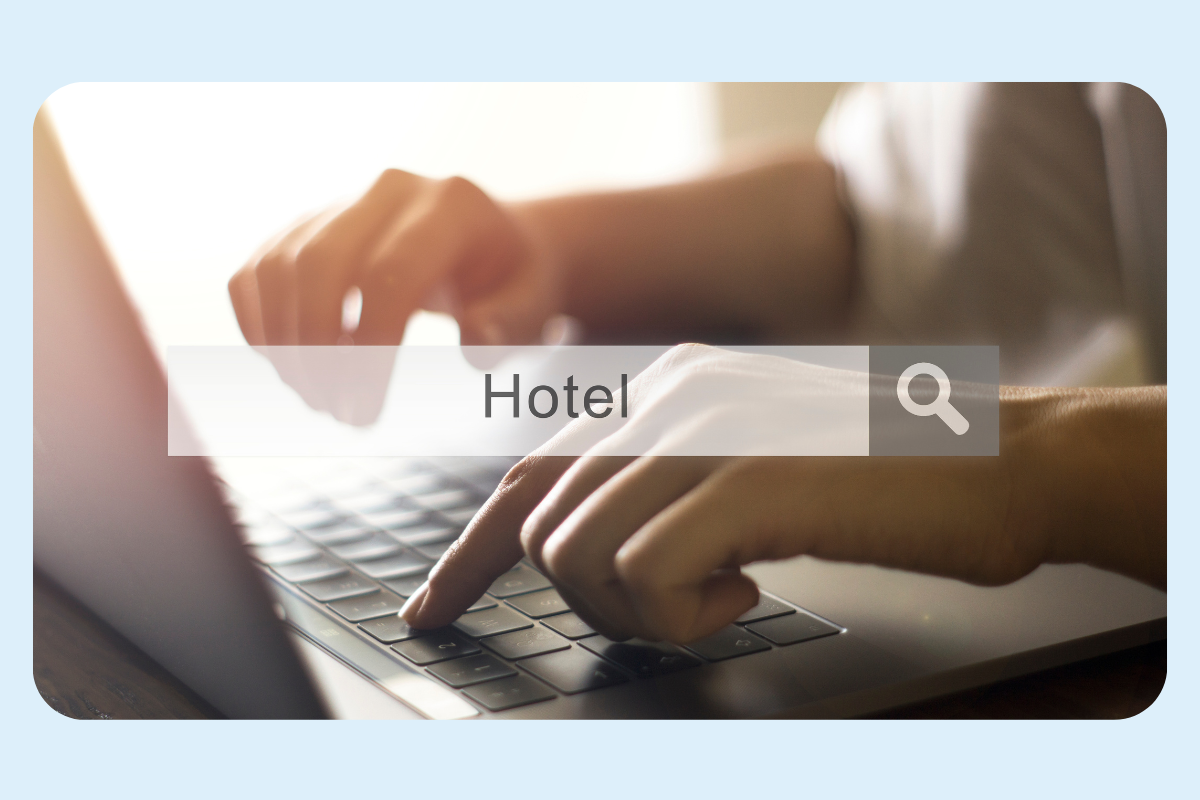 Google Hotel Ads
Google Hotel Ads is a dedicated tool for owners of hotels and other accommodation or tourism-related facilities.
It makes them more visible in Google search results, on Google maps, or in the company's assistant. Google Hotel Ads considers only people who search for hotels and shows all data about the facilities in a very attractive way.
The ads appear in a particular module of the search engine, which can display not only their content but also photos, a list of amenities, or a direct link to the reservation.
The company was founded in 2001 by three IT specialists. In 2003, the first employee was hired to help with website development. In 2004, an office was opened in Edinburgh, and the company now employs about 150 people.
The website based on metasearch engines is multilingual, offering flight searches in 20 languages. The major convenience is that users can search for flights without specifying the exact date and destination or compare prices.
Danish multi-search engine compares airline tickets, hotels, and car rental prices. It has agreements with many airlines and agents selling tickets online (OTC), making it easy to find tickets to unusual and not-so-touristy destinations.
Momondo also has a vast database of US airlines. It checks airfares for up to a year in advance, allowing you to group them by price and time criterion.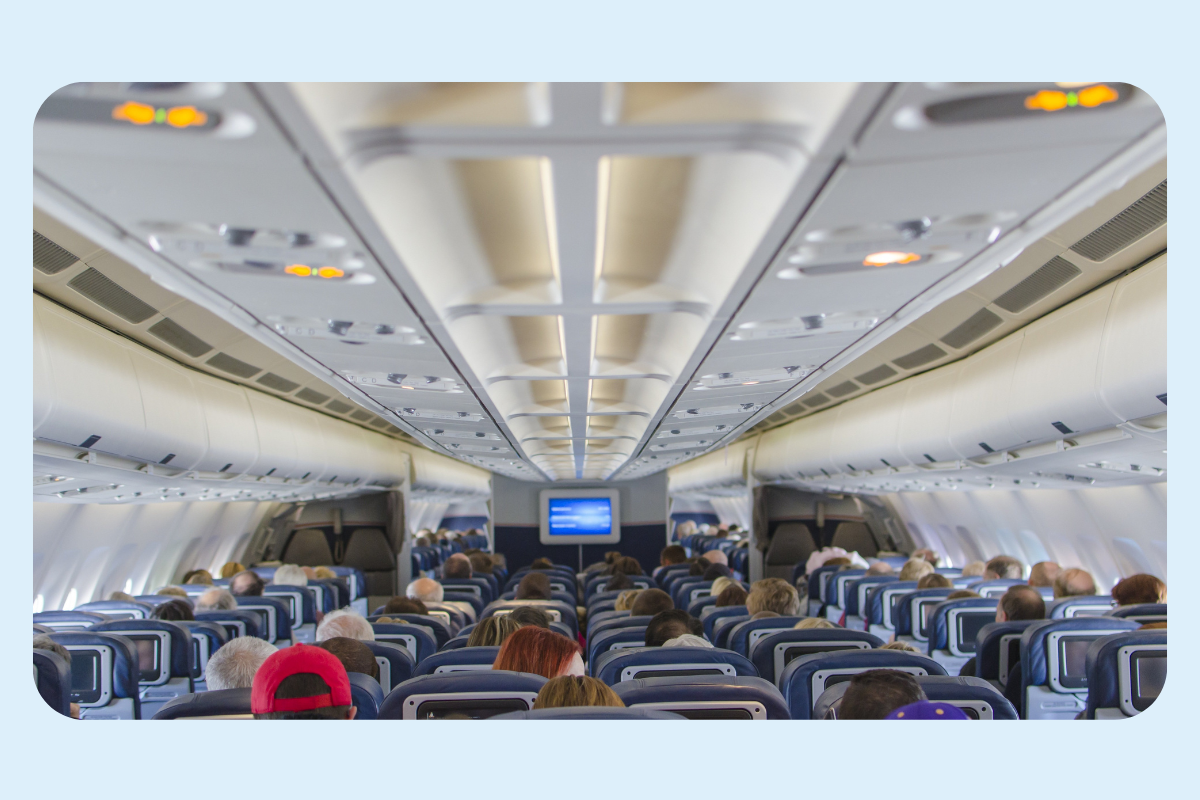 [Read also: Introduction to a hotel channel manager]
What is the difference between travel meta searches and OTAs?
Online travel agencies (OTAs) offer hotels located in different corners of the world, current prices, and provide descriptions and photos.
In addition, hoteliers can decide how many rooms they make available to customers through OTAs. Thus, travel enthusiasts can directly make reservations for a selected property through the OTA website. Examples of such activities include Expedia or Booking.
It is worth mentioning that online travel agencies spend considerable amounts of money on promoting their sites to be able to attract customers. So the offers of hotels and other tourist facilities do not appear there accidentally or for free – OTAs charge an average of 10-20% commission on each booking.
On the other hand, the travel metasearch engine aggregates hotel rates from multiple booking sites and OTAs in one place.
This allows those planning a holiday or business trip to find all the most essential data in one place, price comparison, saving time and reducing effort. In addition, it is worth mentioning that the metasearch engine compares all available hotels meeting the criteria of the query directed to the search engine and redirects users to the booking site of their choice.
Through this, the metasearch site does not take commissions from hotels but financially charges booking sites for clicks or visits sent to them.
[You may also be interested in: The Ultimate Guide to Property Management System]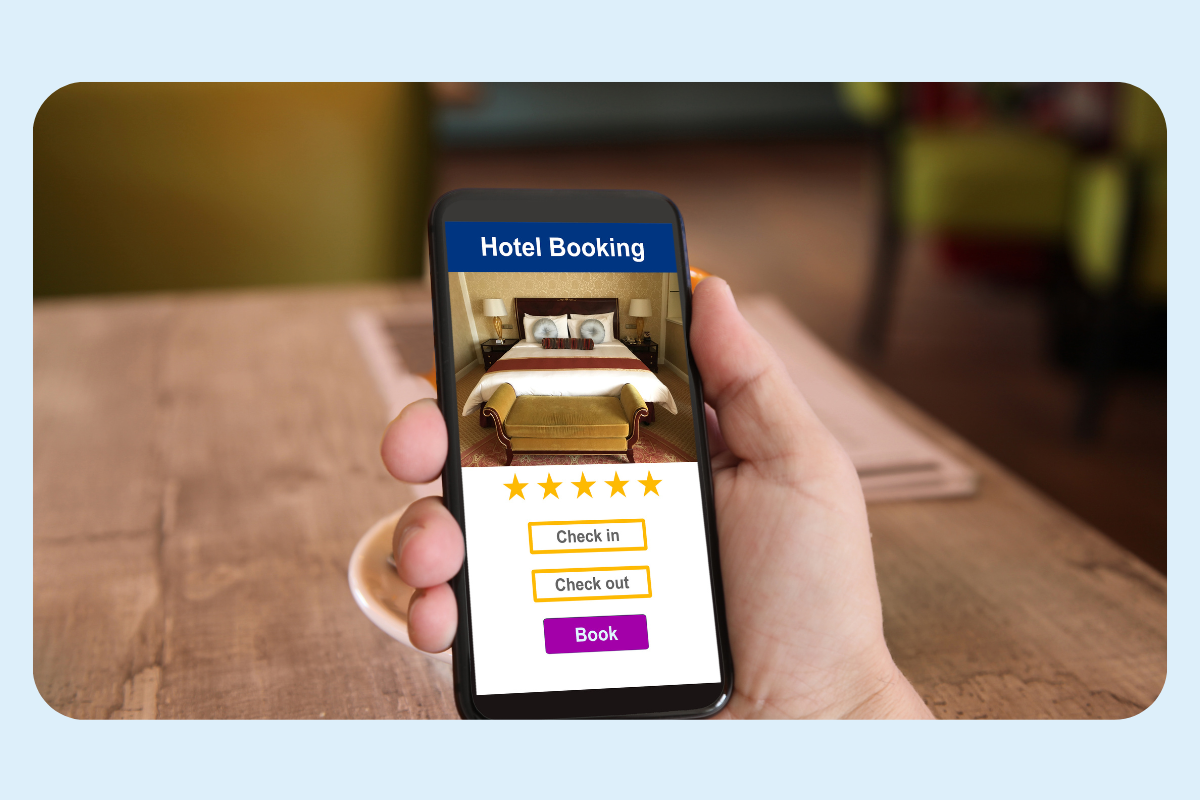 [Read also: How to Choose the Best Travel Agency Software]
What are the advantages of travel metasearch engines?
1. Increased brand visibility on the websites
Metasearch engines allow you to increase brand visibility online significantly and higher ranking. For the competitive travel industry, this is very important. Notably, the meta search engine is a sort of an extension of partnerships with OTAs, which increases sales opportunities.
2. Preferential advertising rates
Meta search engines are also cost-effective for promoting hotels or other tourist facilities. This, in turn, optimally affects the marketing budget and marketing strategy. Using metasearch engines, there is no need to pay high commission rates, as these systems operate on a pay-per-click model.
3. Significant popularity of meta search engine among tourists
Many metasearch engines are popular among people who like to travel. They make it easy to search for flights and accommodations in one place, thus saving travelers time and money.
he high interest in metasearch engines makes it a thriving online distribution channel for the travel industry.
An example is the travel search engine handling 300 million queries daily, developed by Stratoflow. The implementation has reduced infrastructure costs by 80% and allowed it to drive 50% more traffic, with a significant reduction in response time by 60%.
4. Possibility to diversify distribution channels of offers thanks to meta search engine
The cooperation of hotels, carriers, and airlines with meta search engines allows combining several distribution channels. In this way, companies avoid depending on the services of only one provider and increase their chances of reaching a more comprehensive range of customers with their offers.
How do travel meta search engines change the industry?
The demand for meta search engines comes at a time when the fragmentation of services in a given sector is so significant that a simple Google search leads the user to a multitude of websites, the browsing of which is time-consuming, and the ability to compare a variety of offerings is limited.
A meta search engine uses metadata to aggregate and categorizes a considerable amount of dynamic information from multiple sources to return to the user with the most relevant results.
With high-tech travel meta search engines, the market becomes more transparent, tourists can get a better deal at the price of their choice, and sellers are encouraged to compete on product quality and value.
Smaller hoteliers, often powerless in the face of enormous advertising budgets of world-renowned hotel chains, have, in turn, a chance to reach new customers and compete fairly with industry leaders.
[Read also: Yield Management: What It Is and The Best Strategies]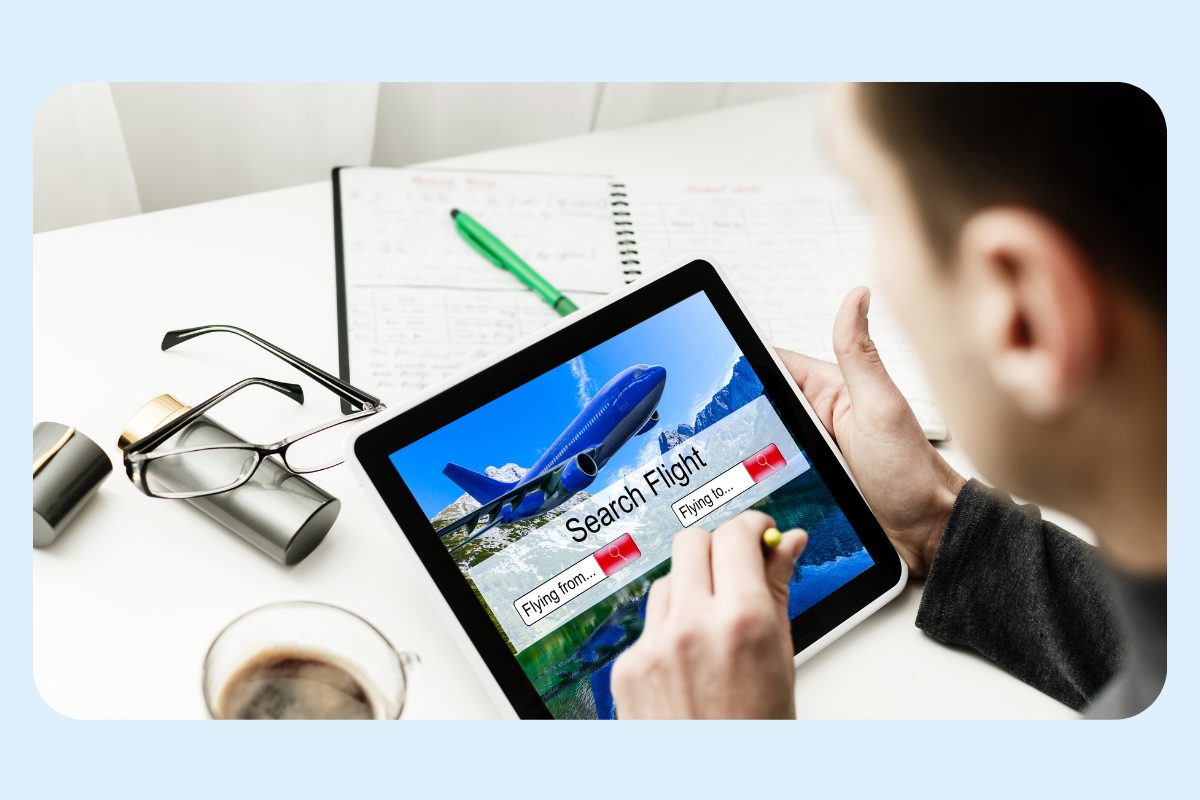 Why are the meta search engines a booming trend in tourism?
Today, customers value the reliability of information and the ability to obtain it quickly. If you want to book a flight or hotel, you probably pick up a smartphone or use a laptop. The times when you had to visit a travel agent are practically gone.
People have different requirements, preferences, and budgets when planning a trip. They may be looking for a family vacation, a romantic weekend, a honeymoon, or a place for a corporate trip. With the help of a travel metasearch engine, finding the perfect match is extremely easy – just enter the proper criteria to get a list of matching offers.
The speed of the meta search engines makes customers eager to book, and the efficient service builds a positive user experience.
Because of this, they are willing to share positive reviews of a particular hotel or carrier, thereby driving new customers.
[Read also: What is a booking engine]
Metasearch engines – use their potential in your business
There are many search engines available on the market. However, metasearch engines have become particularly important for the travel, hotel, and airline industries, making it easier to reach potential customers. Thanks to their advanced search capabilities and fluidity, their users receive highly personalized offers, which significantly increase the chances of more direct bookings. Learn more how does it work in this article: Hotel Booking Engine: Complete Guide + Best Solutions for Hotels.
At Startoflow, we understand the needs of the travel industry very well and have experience developing high-performance metasearch engines. So if you want to implement such a solution in your business, we invite you to contact us. We will be happy to help you and suggest a customized solution tailored to your needs.
We are Stratoflow, a custom travel software development company. We firmly believe that software craftsmanship, collaboration and effective communication is key in delivering complex software projects. This allows us to build advanced high-performance Java applications capable of processing vast amounts of data in a short time. We also provide our clients with an option to outsource and hire Java developers to extend their teams with experienced professionals. As a result, our Java software development services contribute to our clients' business growth. We specialize in building bespoke travel solutions like fast search engines, metasearch engines, booking engine services or channel manager integrations.