Travel

Zuzanna Pajorska
May 17, 2023
What is GDS? Your Complete Guide to Mastering Travel Technology
Did you know that it has been possible to instantly book flights, car rentals, and hotel rooms using electronic GDS systems since the 1960s? Although we mainly associate bookings with online travel agencies, or OTAs, such as Booking.com, many years before, global distribution systems enabled real-time access to hotel and flight tickets and inventory for travel suppliers worldwide. So what are global distribution systems? How do GDSs support travel agencies and the whole travel industry? You'll read about it later in this article.
What is GDS in the hotel industry?
A Global Distribution System (GDS) is a vast computer network connecting hoteliers, travel agencies, hospitality providers, and others involved in other travel-related services. The GDS enables instant exchange of information, room reservations, price and availability management, and other critical functions needed for the proper operation of tourism.
It transmits up-to-date product, pricing, and availability information to travel agencies and online booking systems to automate the transaction and booking process. GDS is often used for business travel bookings because it allows hotels, flights, and rental cars to be presented in one interface, providing convenience to users.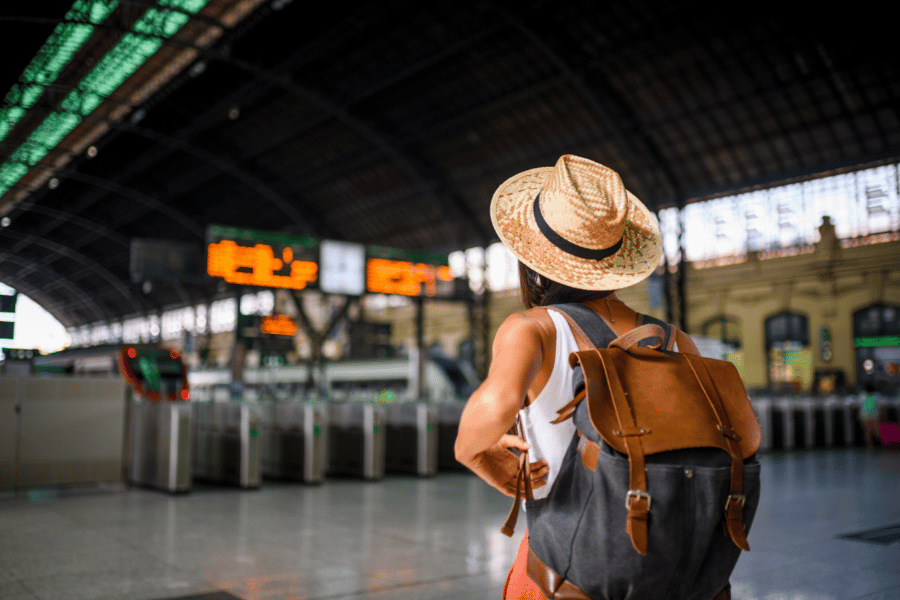 How does a GDS work in travel?
The GDS intermediates between the travel agent and the central hotel (or airline) reservation system. With the GDS, travel agents can view current rates and available resources for a specific hotel in real-time.
How does the GDS work in practice? Current rates and availability are sent directly from the hotel's property management system (PMS) to the GDS and online booking pages via the channel manager.
Once a reservation is made in the GDS or online booking site, the channel manager immediately updates availability across all channels, including the hotel's official website, and automatically transmits the booking details back to the PMS or central reservation system (CRS). This eliminates the need for the travel agent to talk to hotel staff and for the hotel's reservation agents to enter any data manually.
Importantly, each GDS has individual connection fees and registration requirements. So before choosing a particular GDS, it is worth knowing the terms of cooperation.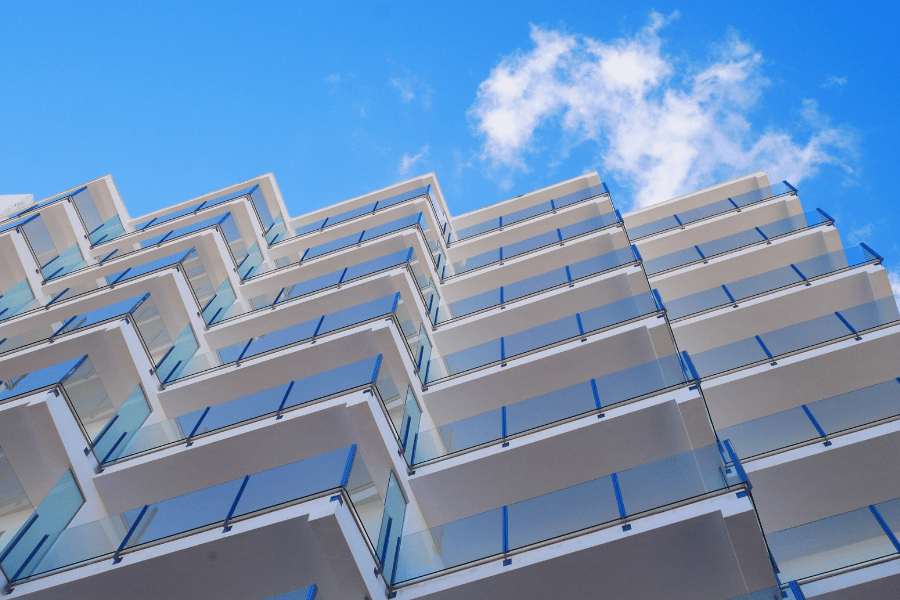 How do travel companies use GDS?
Travel agents use Global Distribution Systems (GDSs) in many ways, as they are a vital tool for organizing travel.
GDS – all-in-one major global distribution systems
GDSs are electronic platforms that allow travel agents, airlines, hotels, car rental companies, and other travel service providers to connect in a single system. As a result, travel agents have access to a wide range of information, pricing, and availability, allowing them to manage bookings for clients effectively.
Access to multiple resources and compare offers
Examples of GDSs popularly used by travel agents include Amadeus, Sabre, and Travelport. These platforms provide access to various resources.
For example, if a client wants to book a flight, a travel agent can use the GDS to check available flights on different airlines and compare prices, flight schedules, and travel options. Once the choice is made, the agent can book the airline ticket directly through the GDS. The GDS also allows the agent to manage bookings, such as changing flights, canceling tickets, adding additional services such as seat reservations, choosing onboard meals, etc.
Verification of hotel room availability
In addition, hospitality providers use GDS to book hotels. Travel agents can browse various hotels and check room availability, prices, location, and customer reviews. With a GDS, they can make hotel reservations on behalf of clients and receive confirmation instantly.
More efficient customer service
GDS systems are essential for travel agents because they allow them to search and book travel services quickly, conveniently, and accurately. This allows travel agents to provide their clients with a wide range of choices, access to up-to-date information, competitive prices, and personalized bookings.
What is GDS software?
Do you know that the idea of the first GDS system was born during a meeting with two Mr. Smiths in 1953? On an American Airlines flight from Los Angeles to New York, they met C.R. Smith, airline president, and R. Blair Smith, a senior sales consultant at IBM. The brief conversation led to the idea of developing a system for processing airline reservation data that would allow instant electronic access to this data via telecommunications networks.
Today, the GDS Global Distribution System is a sophisticated interface that integrates the various offerings of travel service providers. In addition, its tasks include:
collecting data from travel providers and storing it in its database. This information includes flight seats and other details, hotel room availability, prices, booking conditions, etc.;
managing bookings, such as changing flights, canceling reservations, adding additional services, etc.;
generating booking confirmations for customers and any necessary travel documents, such as airline tickets, hotel vouchers, car rental confirmations, etc.

Accommodation providers

can provide these documents to clients electronically or in print, making it much easier to organize daily activities.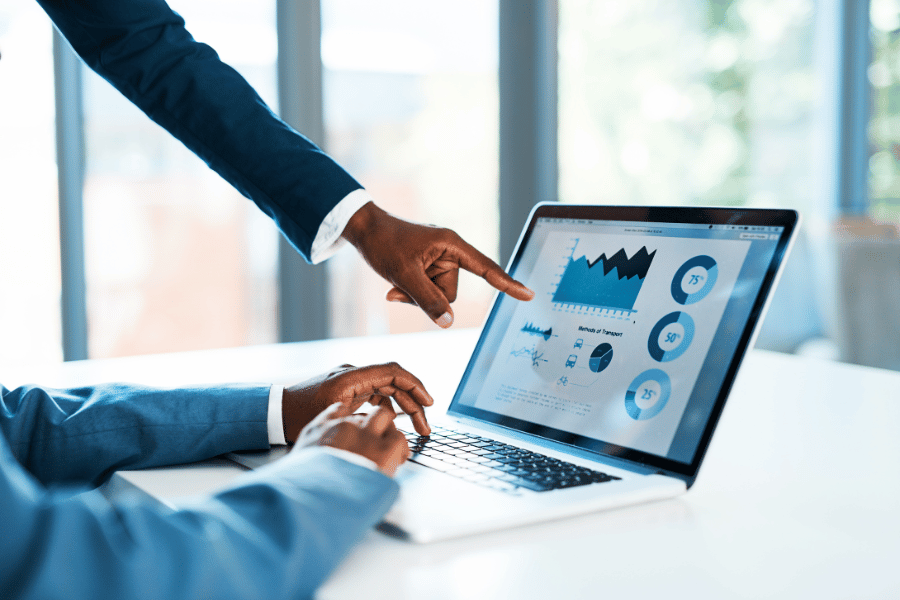 What is the difference between GDS and CRS?
GDS and CRS (Computerized Reservation System) are separate but interconnected systems in the travel and hospitality industry. Although they serve similar purposes, there are some differences between them.
Scope and Connectivity
GDS is a comprehensive platform connecting multiple travel suppliers, including airlines, hotels, and car rental companies.
CRS focuses primarily on the internal reservation management system of a single travel service provider, such as an airline or hotel chain.
Integration
GDS integrates different online travel websites and suppliers into a unified system, allowing seamless access to multiple suppliers and their offerings. In addition, it acts as a bridge between travel agencies and suppliers, facilitating the exchange of information and transactions.
CRS is an internal system a single travel supplier uses to manage inventory and bookings. It optimizes a supplier's internal processes and ensures efficient bookings and related operations management.
Market Coverage
GDS has a global reach and connects hospitality providers worldwide to an extensive network of suppliers.
CRS primarily serves the offerings of a specific travel supplier or group of suppliers. It focuses on its inventory and bookings, making it more limited in market reach.
Customer base
GDS caters to travel agents as intermediaries between travelers and travel suppliers. It provides agents with the tools and resources to effectively manage bookings and deliver personalized travel experiences to their customers.
CRS serves the customers of a specific travel provider directly. It enables bookings, guarantees access to pricing information, and manages bookings now through the supplier's channels, such as websites or call centers.
Functionality and features
GDS offers a broader range of features, including comprehensive capabilities for searching, comparing prices, checking availability, and managing bookings across multiple other airlines and travel sectors. In addition, it provides agents with powerful tools to handle various travel requirements.
CRS is more focused on the supplier's specific needs, emphasizing features such as real-time calculations and inventory management, price control, booking modifications, and internal reporting.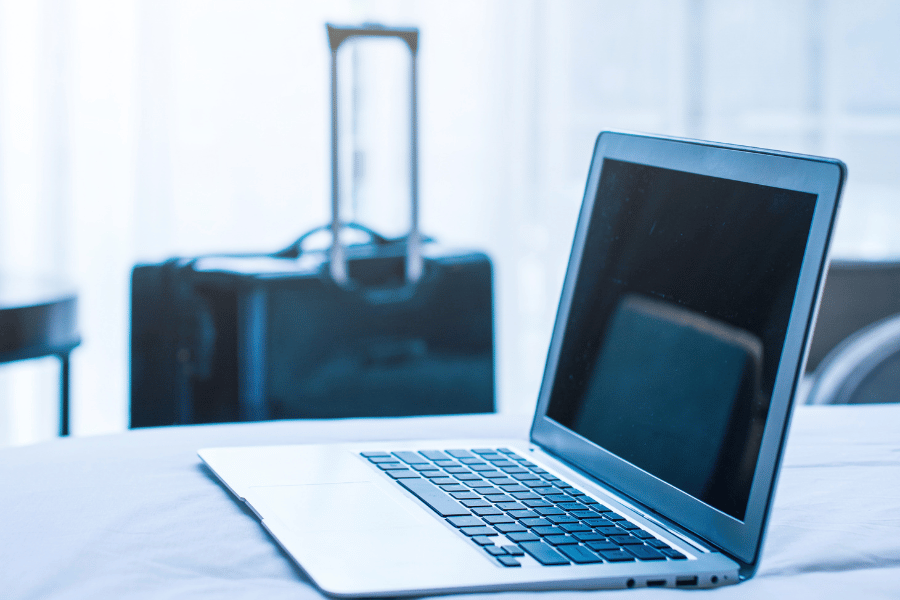 What is the difference between IDS and GDS?
IDS (Internet Distribution System) and GDS are integral components of the travel and airline industry, serving different purposes in distributing travel services. The main differences between the two are:
Connectivity and Outreach
IDS connects travel suppliers, such as hotels, directly with online travel agencies, global distribution systems (GDSs), and other distribution channels. This allows suppliers to reach a broad online audience and distribute their services through various online platforms.
GDS connects accommodation providers to a comprehensive network of travel suppliers, including airlines, hotels, car rental companies, and more. It facilitates bookings and information exchange between agents and suppliers, serving as a centralized travel distribution platform.
Target Group
IDS primarily targets online travel agents, tour operators, and other intermediaries operating on digital platforms.
GDS primarily aims at hospitality providers as intermediaries between travelers and travel providers.
Scope of Services
IDS mainly focuses on the distribution of hotel accommodations and related services. It enables hotels to manage rates, availability, and other hotel inventory, across various online channels, providing a broader online presence and maximizing revenue opportunities.
GDS covers a broader spectrum of travel services, including flights, hotels, car rentals, cruises, and more.
Integration and Technology
IDS uses advanced technology and connectivity solutions to integrate multiple platforms and online systems. It enables seamless data exchange, inventory synchronization, and reservation management between travel service providers and OTAs.
GDS is a centralized booking system integrating various travel providers into a unified platform.
Market presence
IDS has gained prominence with the growth of OTAs and the increasing popularity of online booking channels. Playing a pivotal role in online distribution, GDS has long been present in the travel industry and remains an important distribution channel for travel agents.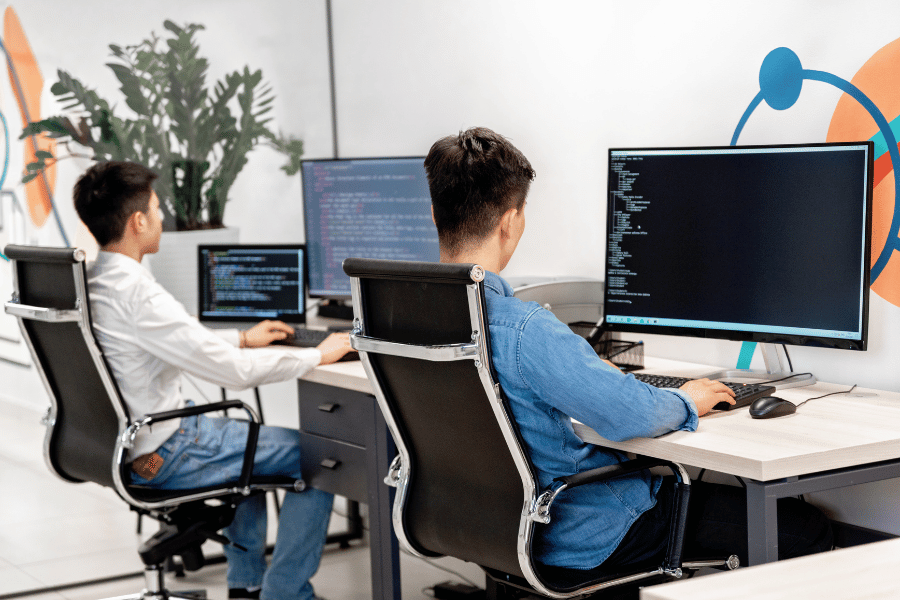 What benefits does the GDS offer?
The global distribution system offers the travel and hospitality industry many benefits.
Key among them are:
Wider distribution reaches
The GDS provides access to a global sales network, allowing it to reach many travel agents and customers worldwide. According to statistics, in 2020, the global distribution system handled about 670 million hotel bookings worldwide.
Facilitated synchronization of offers
GDS provides a unified interface that allows hotels or airlines to update and synchronize their offers. This gives accommodation providers access to the most up-to-date data, making sales more effective.
Competitiveness
By having a presence in a GDS, travel entities have greater visibility among travel agents, who often use these systems to search and book accommodations for their corporate clients. According to the data, about 65% of hotel bookings by travel agents worldwide are made through the GDS.
Operational efficiency
In addition, the GDS makes it easier to manage reservations, control room availability and pricing. The automation of these processes contributes to the operational efficiency of hotels.
Access to analysis and reports
GDS also offers advanced reporting and analytical tools to track sales performance, analyze booking data, and identify travel market trends. Such data is precious for making strategic business decisions.
What are the most popular Global Distribution Systems?
Regarding major global distribution systems, several noteworthy players contribute to the travel industry. Let's delve into some leading GDSs shaping the travel landscape with their innovative solutions.
Amadeus
One of the largest GDSs globally, Amadeus stands out for its comprehensive offerings. It is a valuable intermediary between travel suppliers and agents, granting them access to real-time information and enabling hassle-free reservations. Alongside its core functionalities, Amadeus empowers travel agency professionals with tools and features to streamline operations and enhance customer experiences. This GDS embodies the essence of efficiency and convenience within the travel industry.
Sabre
Another prominent player in the realm of GDSs is Sabre. With its cutting-edge platform, Sabre equips travel agencies with many tools and solutions. This empowers them to effortlessly book air tickets, hotels, and car rentals and even arrange specialized tours. Moreover, Sabre extends its expertise beyond traditional travel agents themselves, providing technology solutions that cater to the unique requirements of multiple airlines, hotels, and other service providers. Such comprehensive support showcases Sabre's commitment to driving innovation and excellence across the travel landscape.
Travelport
Travelport is yet another global distribution system that warrants attention. With its dynamic platform, Travelport empowers travel agents to search for and book various travel-related services efficiently. From flights and hotels to car rentals and more, Travelport ensures that agents have access to a wide range of options to meet the diverse needs of their clients. Not stopping there, Travelport extends its value proposition by offering robust tools and solutions for airlines, hotels, and service providers. This facilitates the sale and distribution of their offerings, driving growth and profitability in the highly competitive travel and tourism industry.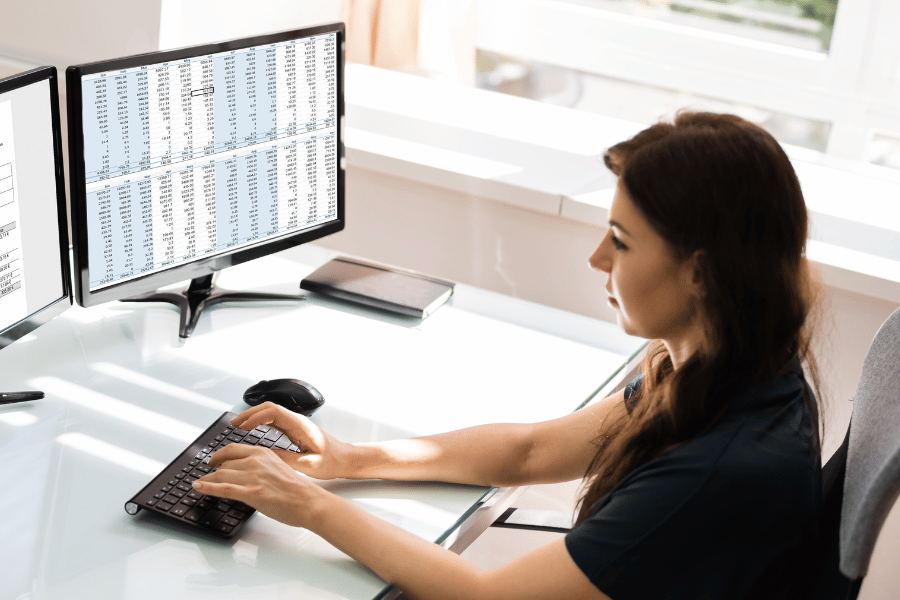 How can I start using a GDS?
To start using GDS, take the following steps:
Contact the GDS provider for information on the registration process and terms of use.
Conduct training or obtain a certificate in GDS operation to learn basic functions and procedures.
Register as a GDS user by providing the required data, such as contact and travel agency information.
Sign a contract with the GDS provider that specifies the system's terms of use, as well as fees and commissions.
Install the GDS software on a computer or use the online platform, if available.
Configure user preferences and customize system settings.
Start using GDS by searching and booking airline tickets, hotels, car rentals, etc.
Keep track of changes to the GDS system, such as updates, new features, and promotions, to keep your knowledge current.
Remember that the specific process for getting started using GDS may vary depending on the system provider, so it is essential to consult the provider directly for detailed instructions and support.
How much does it cost to use a GDS?
The cost of using a Global Distribution System (GDS) can vary depending on several factors, such as:
the specific GDS provider,
the services required,
and volume of use.
Pricing structures are typically tailored to the needs of individual companies and may include installation fees, monthly subscription fees, and transaction fees for booking. It is estimated that commissions for OTAs are typically around 15-18%, while GDS booking can be about 10% plus a small transaction fee. In addition, it is essential to remember that GDS is extremely popular for increasing corporate bookings and international travelers. Therefore, for accurate and up-to-date information on the cost of using a GDS, it is recommended that you contact GDS providers directly.
We are Stratoflow, a custom travel software development company. We firmly believe that software craftsmanship, collaboration and effective communication is key in delivering complex software projects. This allows us to build advanced high-performance Java applications capable of processing vast amounts of data in a short time. We also provide our clients with an option to outsource and hire Java developers to extend their teams with experienced professionals. As a result, our Java software development services contribute to our clients' business growth. We specialize in building bespoke travel solutions like fast search engines, metasearch engines, booking engine services or channel manager integrations.