01. Problem
Recostream came with a mission to make advanced recommendation models available to e-commerce sites and content platforms of any size. Development of the new system has to be strictly data-driven and rigorously tested in terms of recommendation accuracy and latency. Integration with any eCommerce platform, a content system or a mobile application should ideally not require any technical resources on the client side. The performance of the recommendation engine should also be open for validation with third-party tools.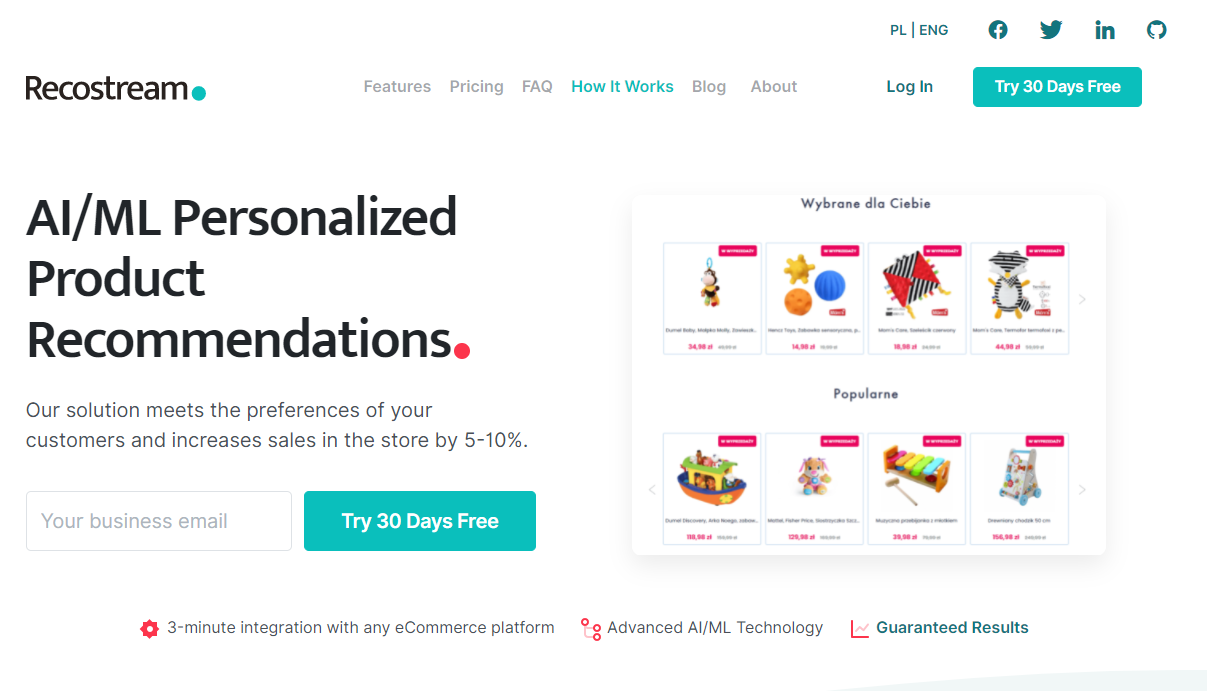 02. Solution
We have researched and improved a number of AI/ML driven recommendation models. The designed integration method provides quick integration for non-technical users by installation of a single Javascript import line that works with any eCommerce platform. More complex integrations are available with Advanced API. Powerful dashboard capabilities were extended with complete integrations with Google Analytics and Google Optimize what enables clients to verify the actual, objective impact on your store's metrics within GA and run comparative A/B testing with no development resources needed.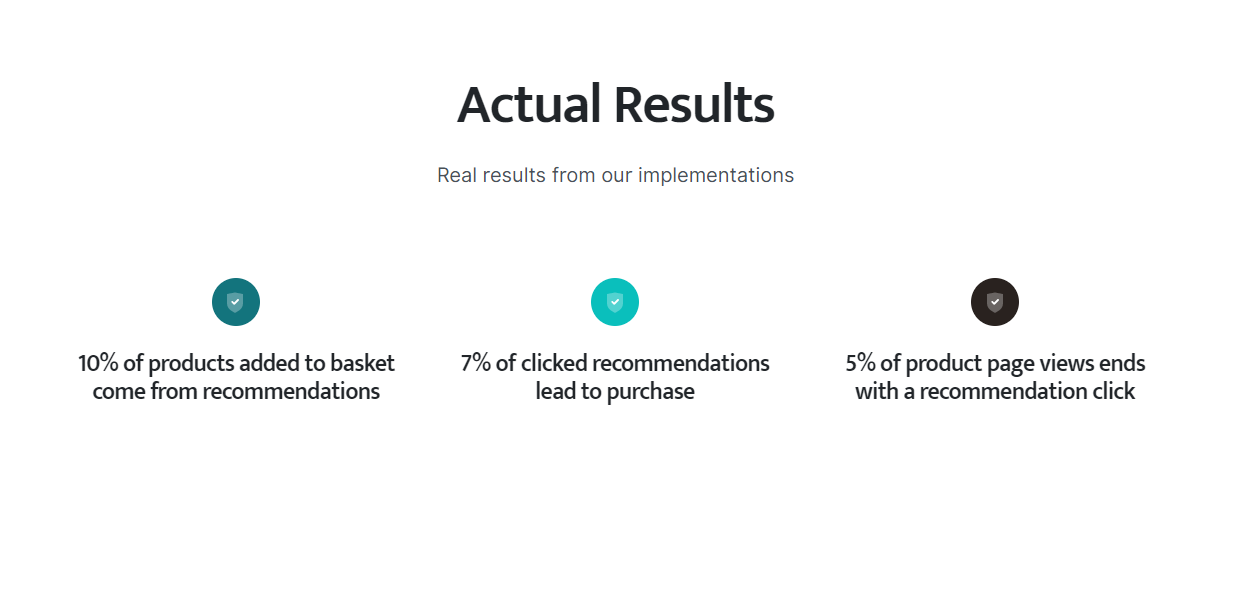 03. Results
Recostream was acquired by GetResponse, a global online marketing leader, in December 2022.
The actual, real metrics show that most eCommerce stores should observe actual sales boost by 5-10% with Recostream recommendations.
Deep integration with Google Analytics enables store owners to track recommendations performance within the context of other metrics with confidence and trust.
The system despite super high event volumes returns a new recommendation within 20-30 ms. Learn more about how recommendation system works.