Blog
Digital transformation
Real Estate

Zuzanna Pajorska
May 4, 2023
Emerging Real Estate Technology Trends to Shape the Industry in 2023
The implementation and widespread adoption of modern technologies in the real estate market is an inevitable consequence of the rapidly advancing technological revolution and digital transformation. The emergence of solutions conducive to the digitalization of the real estate sector is, on the one hand, a necessity driven by economic efficiency and, on the other hand, a response to the changing needs and preferences of customers in this market. So, what real estate technology trends can we expect in 2023? What lies ahead for the real estate industry? Which technologies will support the development of the real estate market? Read the article to learn more.
What is shaping the real estate market in 2023?
The Emerging Trends in Real Estate report from PwC and the Urban Land Institute shows that while industry leaders surveyed describe the impact of the Russian invasion of Ukraine on their real estate portfolios as minor, the consequences of the war are nonetheless being felt in the form of rising energy costs, high inflation, and rising interest rates.
The survey also found that as many as 91% of respondents are concerned about inflation, interest rate changes (89%), and economic growth (88%). In addition, political uncertainty at the global, regional, and national levels is also a significant concern, as confirmed by 79%, 68%, and 54% of those surveyed, respectively.
Indeed, over the past few years, there has been a clear shift in the real estate concept. These types of assets have long since moved beyond office, retail, and industrial, offering many options in which to invest.
Real estate market leaders unanimously acknowledge that technological advances and changing consumer habits have already helped dissolve the boundaries between traditional sectors in the industry:
"We are starting to enter a world where users are agnostic to asset classes. They can use it like retail, offices or industrial and logistics if they want," explains a venture capitalist.
But for this to happen, there needs to be cooperation between representatives of the real estate industry and IT. Then the sector, despite market and economic turmoil, will undoubtedly develop steadily.
PropTech – new technologies in the real estate market
PropTech is an acronym for combining "property" and "technology." It is a field that connects real estate technologies such as the Internet of Things (IoT), artificial intelligence (AI), mobile solutions, and cloud computing to deliver more effective, efficient, and innovative solutions to the real estate industry. PropTech aims to revolutionize how people buy, sell, rent and manage real estate.
Innovative PropTech solutions can include virtual property tours, business process automation, data-driven property management systems, security systems, smart lighting systems, or temperature control used in smart homes. Using PropTech technology, real estate companies can increase their efficiency, reduce costs and improve service quality, resulting in a more competitive market.
Without a doubt, PropTech is a fast-growing sector that has great potential to change the real estate industry and benefit consumers and businesses. So which real estate technology trends will gain traction in 2023?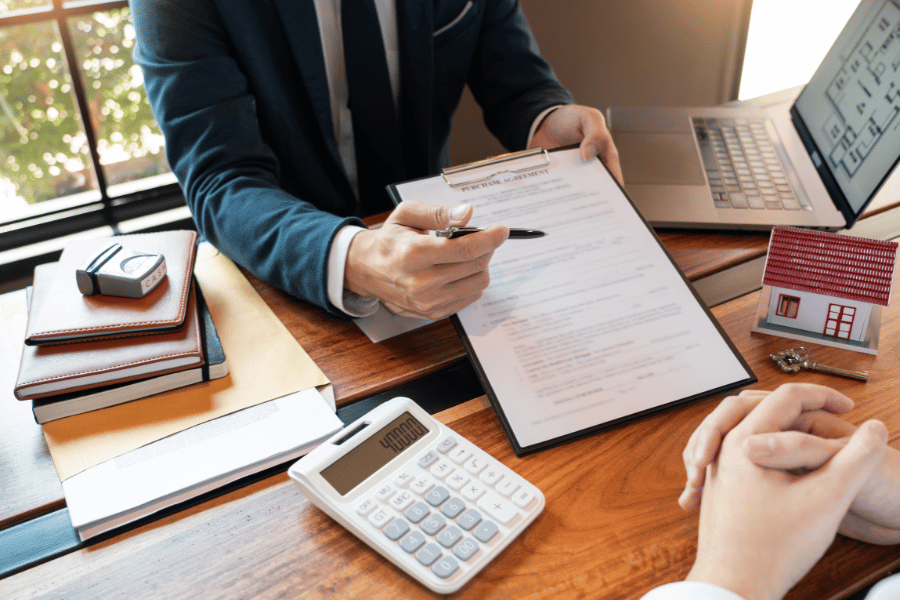 TOP 7 real estate technology trends 2023
1. Smart technologies in the real estate market
Smart technologies are becoming standard real estate equipment in today's world. With their help, new generations of houses, apartments, or commercial properties are being created.
Designing smart real estate is not only about making life more comfortable but also a more effective way to increase the value of real estate and gain new customers.
Property automation
Innovative properties automate many activities and life processes, thus guaranteeing greater comfort, convenience, and security for users. They also allow properties to be better tailored to their needs and expectations.
A smart home is, in fact, a collection of well-known devices combined into one integrated system, which an application can manage. The choice is considerable – cameras, wireless sensors, sensors on doors or windows, LED bulbs with Wi-Fi, and many others.
Smart home benefits
Properly selected smart devices will increase the level of security of homeowners, as well as help reduce heating or lighting costs. In addition, the functions of a smart home also allow for reducing emissions due to the ability to manage the temperature conveniently and, for example, temporarily lower it. This is important not only in the private real estate market but also in the commercial market.
The smart solution in the real world
What can a smart home do in practice? When the devices register any change in an emergency, they can turn on lights, lock doors and sound an alarm. In addition, it is possible to manage electronic devices such as surveillance cameras, turn on and off household appliances and consumer electronics, and even program the time of pouring water into the bathtub along with determining its temperature.
The most common solutions used in smart homes are the Internet Of Things (IoT), artificial intelligence (AI), contactless technologies, advanced technologies that guarantee security and privacy, and applications that help design interiors.
This trend in the real estate market will undoubtedly grow in 2023, especially since intelligent technologies can be adapted to both new and existing commercial buildings.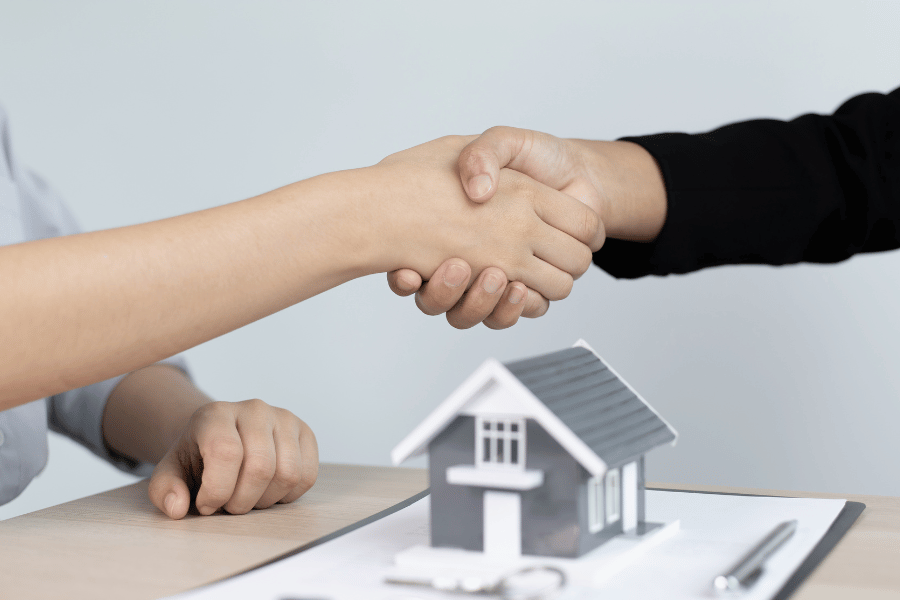 2. New technologies and building sustainability
An essential part of the development of PropTech is its use in designing sustainable properties. This makes property management more environmentally friendly. In addition, processes are optimized, allowing better use of resources.
A few examples of the application of modern technology in the sustainable real estate market are:
Intelligent building management systems
Using smart building technologies, energy, water, and waste consumption, indoor and outdoor pollution levels can be effectively controlled and monitored, and environmental footprints can be analyzed.
As a result, greenhouse gas emissions and building operating costs can be reduced. In addition, it is also possible to improve these metrics using automated predictive control, such as creating digital property twins.
In this regard, Internet of Things (IoT) solutions, in particular, are helpful, proving themselves in optimizing energy and water consumption in buildings, as well as in monitoring air quality and other environmental parameters around properties.
BIM technologies
Building Information Modeling (BIM), technology also has great potential to shape trends in 2023 toward sustainability in the real estate market. BIM makes it possible to model information on the entire life cycle of a building, from design, construction, operation, and demolition.
With BIM, the construction process can be effectively managed, including materials, energy consumption, and use of natural resources.
For example, with BIM, energy simulations can be performed to detect potential problems early and optimize energy efficiency. In addition, BIM makes it possible to analyze the environmental impact of buildings, allowing projects to be aligned with sustainability principles.
BIM also allows for better management of buildings during their operation. With a BIM model, maintenance and repairs can be planned and monitored effectively, leading to longer building lifespans and less waste. These issues are critical today, including concerning regulations imposed on individual countries.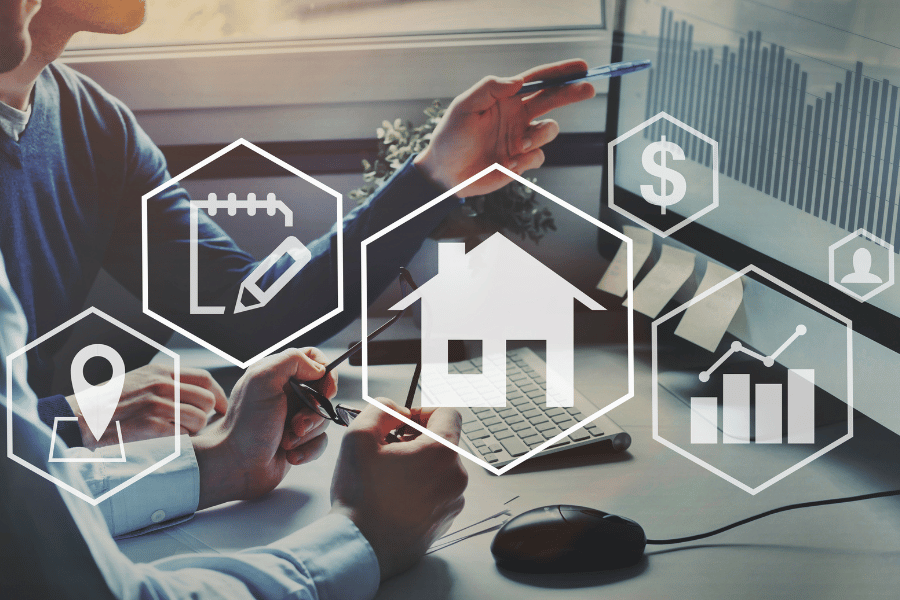 Waste management systems
These technologies allow efficient collection, segregation, and processing of waste. This reduces the amount of garbage in landfills, reducing the negative environmental impact.
For example, services are already available on the market to monitor, with the help of IoT sensors, the level of filling of trash garbage cans, and adjusting collection schedules according to demand. As a result, fewer exhaust fumes are released into the atmosphere, and the amount of waste is normalized.
So the conclusion is clear: PropTech is a vital tool for designing environmentally friendly properties that enable sustainability. By implementing such innovative solutions in the 2023 real estate market, we can achieve more efficient management of resources, monitor the environment and improve its quality, and rethink the use of space for more sustainable development in the future.
3. Augmented Reality (AR) and Virtual Reality (VR) in real estate businesses
Augmented reality (AR) and virtual reality (VR) are increasingly popular technologies in the real estate market. According to data provided by MarketWatch, the AR and VR market in the real estate sector is expected to grow from $1.5 billion in 2020 to $6.3 billion in 2025. They enable customers to get an in-depth look at a property before buying it, which can significantly impact sales. They also facilitate the daily work of real estate agents.
Augmented reality allows virtual objects to be superimposed on the natural environment using a smartphone or tablet. This allows the customer to see what the interior of a property looks like and take a virtual walk-through.
According to data published by the National Association of Realtors, the use of virtual reality in the real estate sales process reduces sales time by up to 10-20%. In addition, the possibility of close contact, despite the lack of actual contact, makes it possible for new property buyers or tenants to better imagine the future use of property. This speeds up their decisions.
AR and VR are becoming more widespread, and experts predict they will become a standard in the real estate industry by 2023.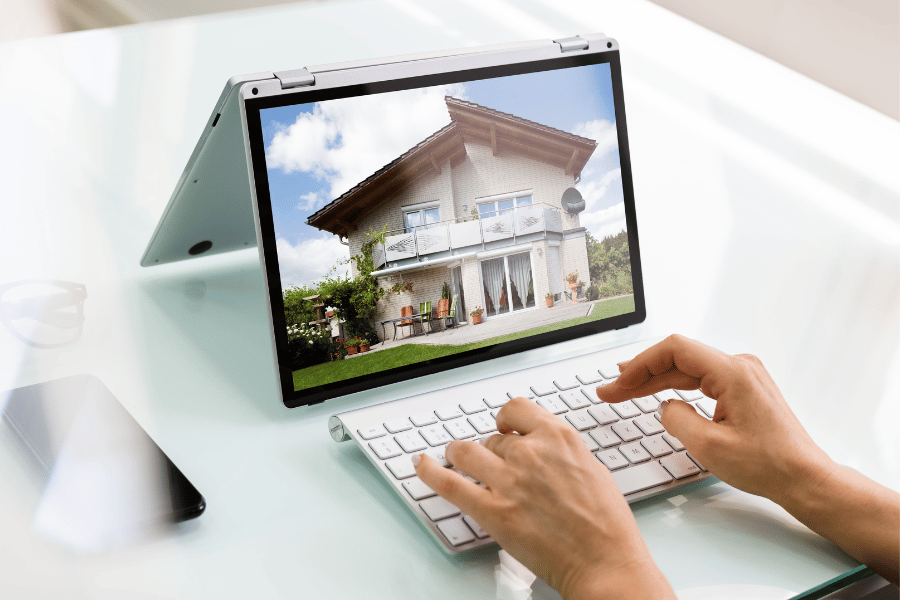 4. Blockchain technology in the real estate business
Another real estate trend of 2023 concerns the use of Blockchain technology. We know that the real estate industry has long struggled with the problems of high costs, much paperwork, and the involvement of many intermediaries, including banks and brokers, in transactions. As a result, it takes time and effort to finalize a real estate purchase or lease agreement.
The rise of Blockchain technology in real estate is a game changer. One of the ways Blockchain can support the real estate market in 2023 is through the use of smart contracts. These digital contracts contain all relevant information about real estate transactions on the Blockchain.
Smart contracts increase the security and transparency of real estate transactions by eliminating the need for intermediaries and physical paperwork. Such a streamlined process reduces transaction costs and minimizes the risk of fraud, making the entire real estate transaction process faster and more efficient.
Tokenization is another innovative feature of Blockchain technology that allows anyone to participate in the real estate market, regardless of financial status. With tokenization, real estate assets can be divided into smaller, more manageable units.
Used in this way, the technology will drive the real estate market, and as a result, much activity can be expected in the development of Blockchain for the real estate industry in 2023.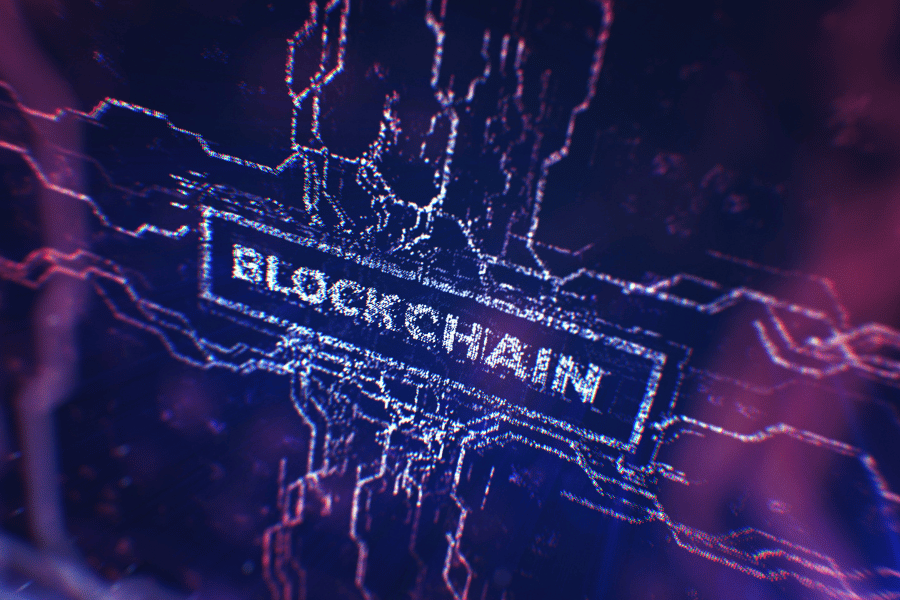 5. Fractional
property investment
The list of top real estate trends in 2023 must also include information about fractional investing. This is another promising solution in the real estate industry, although the idea is not new.
For many years, investors have been forming partnerships to own a piece of real estate through syndicates, real estate investment trusts (REITs), or other mechanisms. Noticeable technological advances, however, are accelerating this trend in a significant way while also having a positive impact on the democratization of the real estate market.
As a result, investors with less financial resources can participate in the real estate market, which was previously difficult to achieve. Besides, fractional ownership makes it possible to sell and buy real estate shares, giving investors more freedom in managing their assets.
It also benefits property owners, who can sell individual shares instead of the entire property. This makes selling real estate more straightforward and more accessible to a wide range of potential buyers.
Fractional ownership is also advantageous for investors interested in dispersing their portfolio, as it allows them to invest in properties with different parameters and various locations.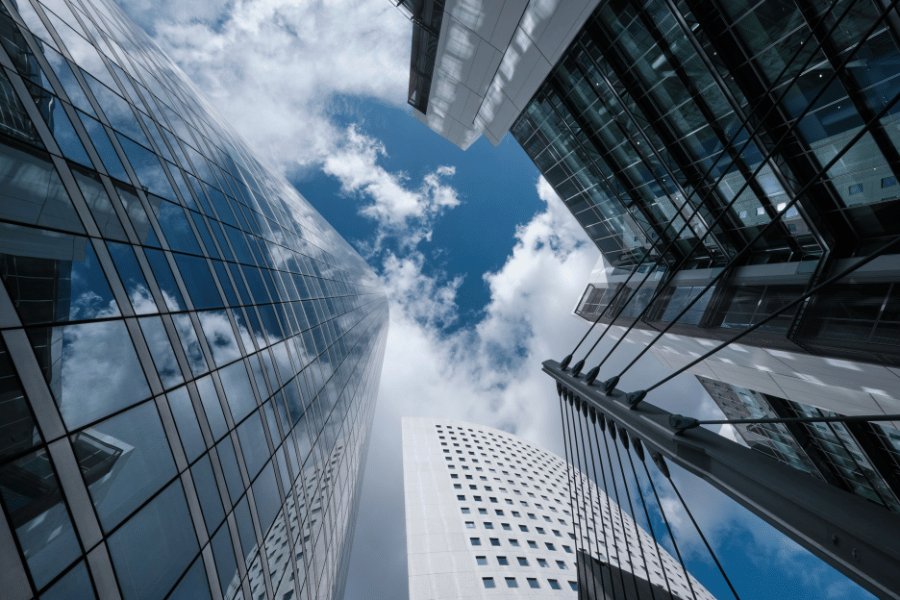 6. Data analysis empowered by artificial intelligence
Artificial Intelligence (AI) research and development aims to create machines capable of performing human-like activities. For example, in the real estate industry, AI expedites the entire process through automation, allowing agents to access data on available properties quickly.
By leveraging this information, property prices can be more accurately predicted. In addition, AI can train itself, make judgments, and solve problems without human intervention, making people more efficient.
Recent years have seen the real estate technology sector invest heavily in AI research for real estate app development, with promising results. Thanks to robotics and big data, real estate investors can now identify and assess opportunities at unprecedented speeds.
Quantum computing AI is a developing concept that will surely gain momentum in 2023. Projections estimate that the global quantum computing industry will be worth $1,765 million by 2026, up from $470 million in 2021. This is only the beginning, and the real estate industry has slowly adopted this cutting-edge technology. Nevertheless, the potential is enormous, and as technology advances, more PropTech businesses and corporations may begin using quantum in their algorithms.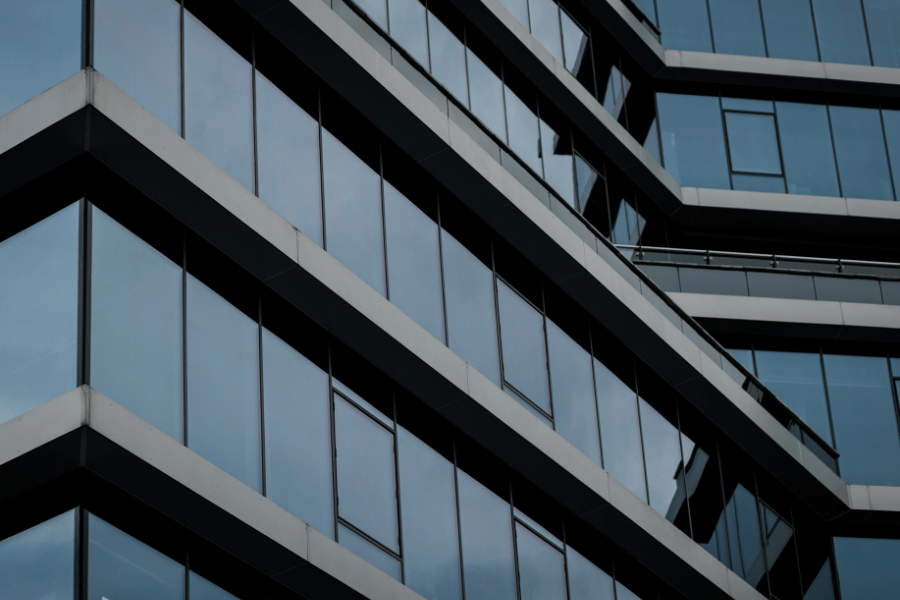 7. Real estate software development
Various types of software can be used in the real estate market. In 2023, the development of software that will facilitate data management, speed up processes, and improve the efficiency of real estate agents and managers is on the rise.
Property management software
Among the clear real estate tech trends expected is an increase in interest in developing property management software. It allows you to keep comprehensive records of properties, including their technical condition, rental, and lease history, as well as view technical documentation.
CRM systems for real estate professionals
Another popular type of software among real estate agents is CRM (Customer Relationship Management) systems. These are used primarily by real estate agents to maintain a customer database and manage the sales process. For example, they make assigning prospective clients to a specific property easy and track contact and negotiation history.
Property valuation software
Property valuation software will also gain in popularity in 2023. They make it easier to assess the value of a property, taking into account a variety of factors, such as location, technical condition, or type of property – private or commercial. These are handy tools for real estate agents, as well as for investors or property owners.
Virtual tours systems
Another example of software that will be popular in 2023 in the real estate market is systems for the virtual presentation of properties. With them, it is possible to take a virtual tour of a property without physically visiting it. Such solutions benefit clients who do not have the opportunity or time to see a property or want to expand their portfolio of assets with properties located abroad.
Low-code software development
To create this type of real estate software, both well-known and reputable technologies on the market and low-code solutions will be used. This is because custom development software in the real estate market requires agility and quick response to changes. Technology must go hand in hand with current trends for real estate agents to conduct effective sales activities.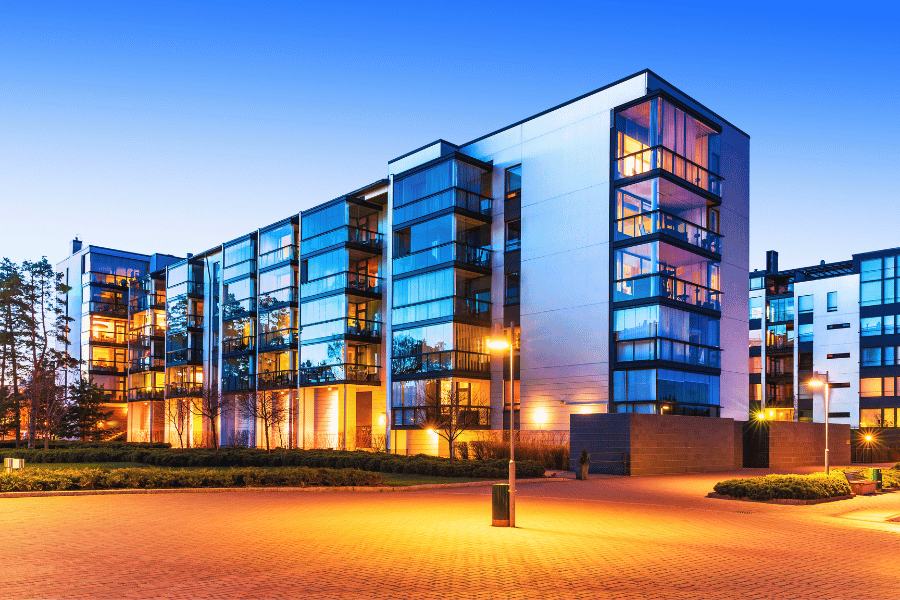 What are the benefits of PropTech in the real estate market?
The combination of technology and the real estate industry is changing how people buy, sell, and rent properties.
With the development of PropTech in 2023, it is possible:
Reduce real estate transaction time
One of the biggest problems in the real estate market is the time it takes to complete a transaction. PropTech offers tools that reduce transaction time, such as by automating processes or using virtual solutions. This, in turn, increases process efficiency and effectiveness, which can speed up the entire sales process.
Improving data availability
Modern technologies, such as Big Data, provide tools that allow quick and easy browsing of available properties, as well multiple listing services such as collecting data on customers potentially interested in buying. This reduces the time spent searching for the perfect property and tailors the offer to the real needs of buyers. The availability of data can also help customers make more informed decisions.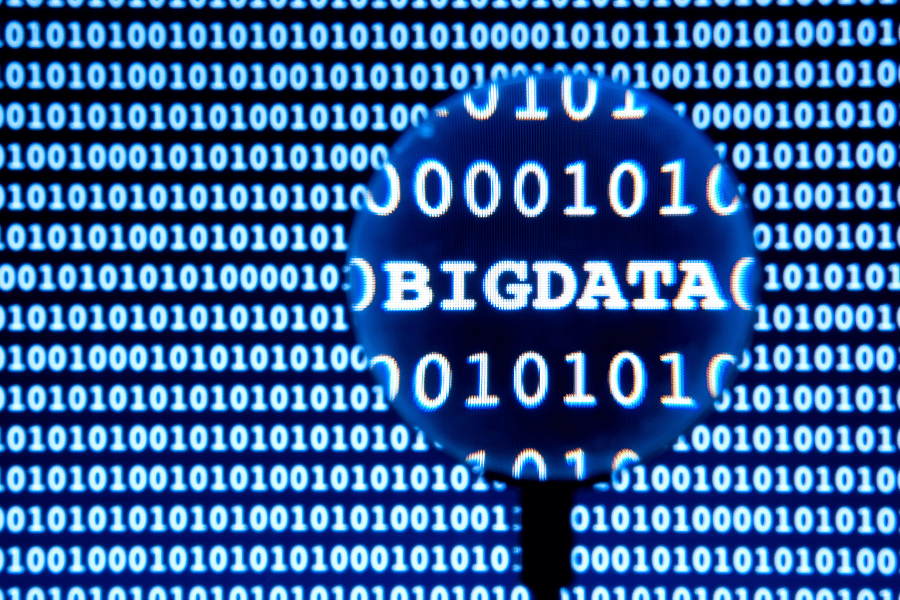 Personalizing the customer experience
Commercial real estate technology allows you to personalize the customer experience according to their needs and preferences. By analyzing data, real estate listings can be personalized to customers' requirements, which ultimately improves customer satisfaction and increases the chances of completing a transaction.
Introducing new business models
Real estate professionals also appreciate PropTech for creating new business models that deliver value to clients and agents. Examples include subscription-based rental management solutions or for generating automated offers.
Making real estate firms more competitive
PropTech can also help real estate agencies become more competitive by introducing new tools and technologies. With innovative real estate management applications or software, agencies and managers can work more efficiently, effectively, and innovatively, ultimately leading to increased profits and customer satisfaction.
Increased efficiency and profitability of operations
Real estate innovation additionally makes it possible to speed up handling various types of real estate transactions or processes by automating and optimizing operations. This allows real estate agents and developers to work faster and more efficiently, ultimately increasing their profitability.
For example, the availability of property information, fast and precise data analysis, or virtual presentation of properties are some ways that contribute to better business results.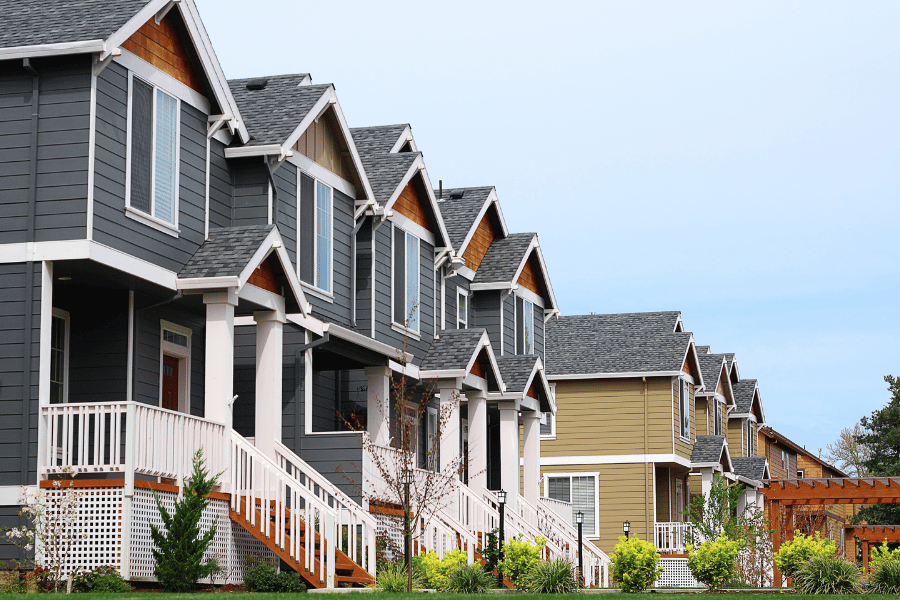 The future of real estate technology – what's in store for the market soon?
As can be seen from the above seven real estate technology trends, progressive digitalization, and digital transformation will have a strong presence in the real estate market.
The benefits of the development of modern technology can be reaped by all those involved in real estate transactions – customers for virtual walk-throughs, real estate agents for collecting data, easier presentation of offers, managers for exercising control over leased properties or investors who want to make money on real estate and derive passive income from it.
With the rise of PropTech, the global real estate market can expect both positive and negative developments. One of the most significant risks is the increase in automation in the real estate sector, which could lead to job cuts in areas such as real estate brokerage and building management.
In addition, the increase in real estate technology startups may lead to an increased reliance on IT systems, which, if it fails, could result in severe consequences for the industry.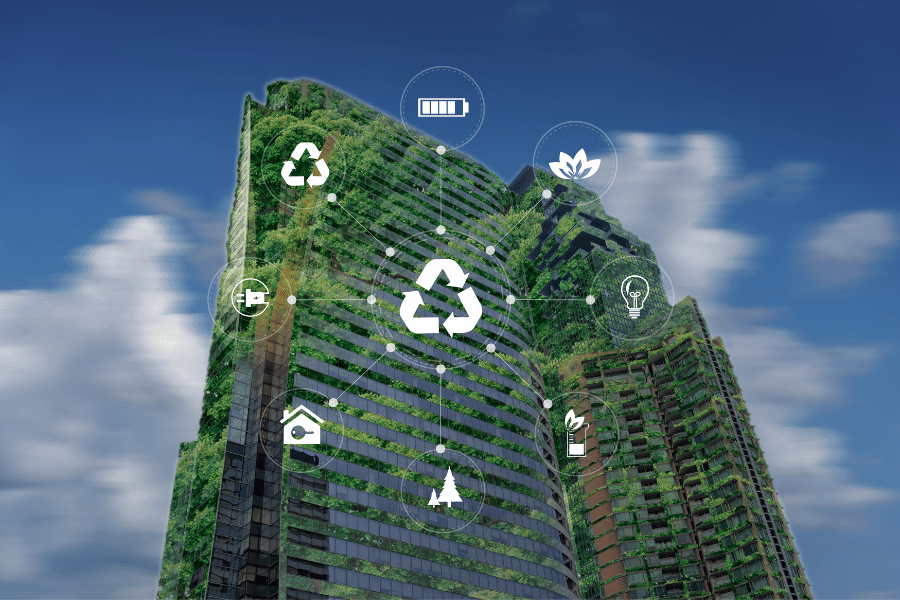 One of the most significant potential applications of new technologies in real estate is to increase the efficiency of construction processes, sales handling, and property management.
By using emerging technologies such as 3D printing, artificial intelligence, and construction robots, it is possible to reduce the cost and time required for construction while improving the quality of the end product. Other benefits include improving worker safety, for example, and reducing construction's environmental impact.
With the development of the Internet of Things (IoT) and mobile technologies, the real estate market will see new opportunities related to building management. For example, thanks to sensors and monitoring systems, it is possible to collect data on energy consumption, temperature, or humidity in a building. As a result, property managers can optimize costs and improve occupant comfort.
Without a doubt, real estate technology is developing rapidly and significantly impacts how people buy, sell, and manage real estate. One of the most promising trends in this field is using artificial intelligence (AI) and machine learning for data analysis and decision-making.
AI can help analyze the market, forecast prices, and predict trends, which is beneficial for many real estate companies and investors. According to Goldman Sachs' Future of Real Estate Technology report, the US real estate market will use AI in 35% of business processes in 2025.
In addition, VR, AR, Blockchain, and dedicated software for real estate property managers will also gain importance. So it's worth keeping up to date with real estate technology trends now to apply best practices to your business and settle for big profits in 2023.