Blog
Outsourcing
Software Development

Zuzanna Pajorska
Jun 13, 2022
How to Prepare for Outsourcing Software Development?
Outsourcing software development is a good and proven way to build business applications. Instead of creating and maintaining within your structures a department of IT specialists, programmers, project managers, interface designers, user experience specialists, and customer journey specialists, you can order a software development service.
When choosing an outsource software development company, what aspects should you pay attention to? What are the advantages and disadvantages of outsourcing developers? You will read more about this later in this article.
What is software development outsourcing?
Let's start our software outsourcing guide with some key facts. It is estimated that the total value of the outsourcing industry will reach US$405.6 billion by 2027. According to experts, global IT spending increased by 4% in 2021. 2022 promises to be equally optimistic.
Everything indicates that the boost in IT spending will also be accompanied by an increase in outsourcing, including custom software development. IDC estimates that by 2023 the IT industry will reach revenues of USD 5 trillion, which translates into a 4.2% growth.
In this context, it is worthwhile to know what software development outsourcing is. It can be characterized as commissioning the creation of various software solutions to a third party. In practice, this means that companies, instead of creating their in house team of specialists, hire external programmers and entrust them with specific projects or tasks to be performed.
Thus, software outsourcing can be both short-term and long-term. Depending on your needs, you can opt for offshore, onshore or nearshore software development. Of course, it all depends on the subject of the assignment, your business goals, budget, and the project's complexity.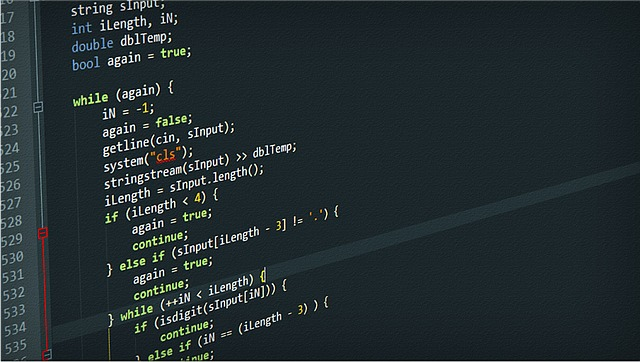 What is a difference between outsourcing and staff augmentation?
The main difference between these two approaches is the level of control a company has over the staff.
Staff augmentation refers to hiring additional staff to supplement a company's existing workforce. These additional staff members work under the company's management and are integrated into its organizational structure. This approach is commonly used when a company needs to quickly fill a skills gap or manage a short-term project.
Outsourcing, on the other hand, refers to hiring a third-party company to handle a particular project or service. The third-party company may have its own staff or may subcontract work to other companies or individuals. The company outsourcing the work has less control over the day-to-day activities of the staff working on the project, as they are not under its direct management.
[Read also: How to start a staffing agency]
Questions to ask when outsourcing software development
In our guide to software development outsourcing, we have prepared for you a list of most important questions to ask before starting a project with the right software engineering outsourcing company.
1.    Project specialization
When looking for an outsourcing company for software development project, it is essential to pay attention to the size and scope of their projects. Most custom software development companies tend to have particular specializations. Some may primarily undertake multi-year projects, while others specialize in developing applications (i.e.: web applications, enterprise applications, AI-based applications, among others) for highly regulated sectors, such as finance.
For example, Stratoflow specializes in realizing software outsourcing projects in Java for finance, travel, ecommerce, healthcare, and Industry 4.0.
[Read also: How to Choose a Software Development Company – CHECKLIST]
2.    Working environment
Equally significant in selecting a software outsourcing provider is the working environment.
Ask your potential business partner how large an outsourced team they can delegate to work with you. Also significant are the experience and skills of individual people and their communication skills. This importantly affects the quality of work and its effects.
In Stratoflow, software developers are Java experts with many years of experience. They work in English daily, so they have no problems contacting foreign clients. The sense of responsibility for work and the proactive approach makes the work environment created in Stratoflow conducive to creating innovative digital products that respond to real customer needs.
[Check here how to find software developers]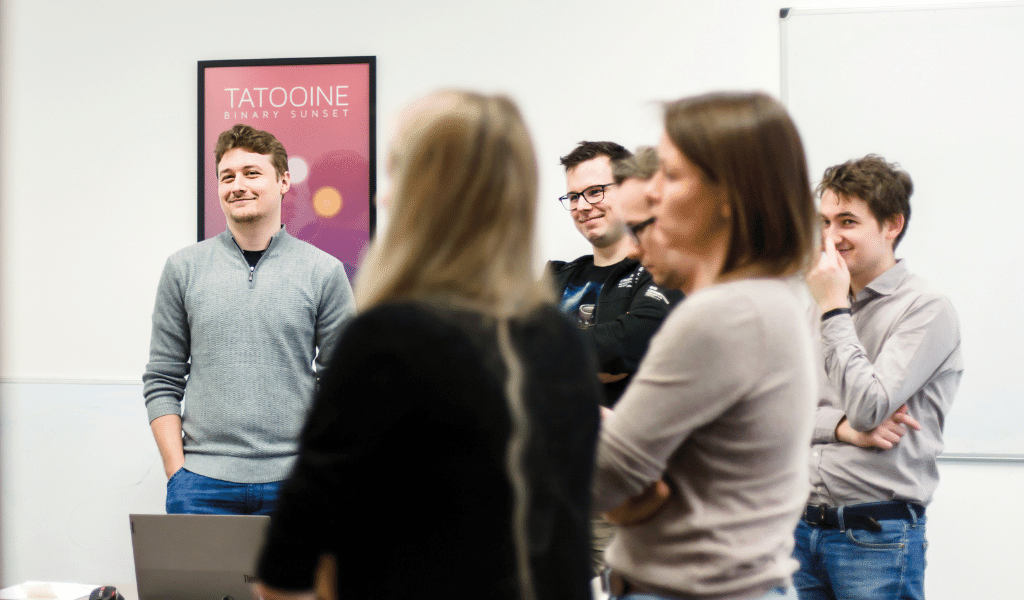 3.    Experience    
When looking for a company to outsource your software development, it's worth seeking out outsourcing partner with experience in similar projects. This applies to the industry, the functionality planned for implementation, and  the programming language they use. In this way, you will avoid the most common problems during the software development process.
Verifying portfolios and case studies allow you to look at the IT products the team has worked on and verify the features and solutions used. If the software development company has experience in your industry, the outsourcing team will understand your product better and be able to implement better solutions. For example, at Stratoflow, we provide our clients with case studies that describe the exact problem, solution, and results.
[Read also: How to build an app without coding]
Why outsource software development? These are some of the key benefits:
increased efficiency – outsourced software development services are delivered on time, according to the client's guidelines;
access to knowledge – companies interested in software development often do not have internal resources to handle projects or know-how. This is especially important now when there is a high turnover of IT staff on the market – the necessity to recruit people makes software development postponed;
business flexibility – outsourcing software development gives most of the flexibility. By delegating work to IT outsourcing companies, you can concentrate on its priority activities;
cost reduction – immediate access to specialized staff means that they can start working on your It product without any downtime. In this way, it gets to market faster, and you gain the profit;
no limitations – the ability to use international providers means that you can decide on the software development outsourcing model (offshore, onshore or nearshore) based on your project needs and budget.
[Read also: How to estimate the cost of software development]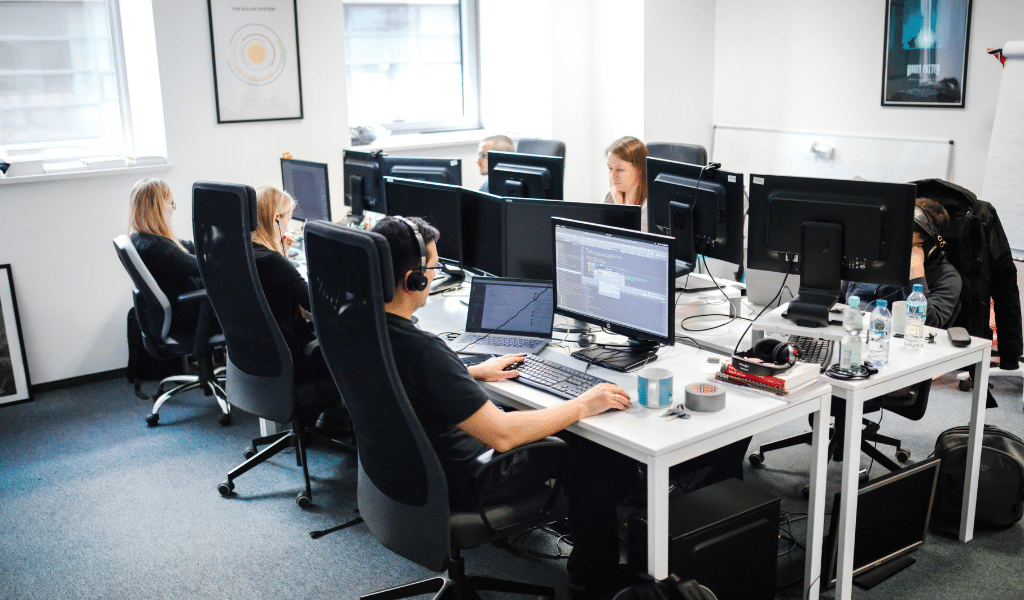 How do you outsource a software project?
Outsourcing software design is a process.
The first step ‒ is to choose a partner. We have already described what criteria should be taken into account when choosing a subcontractor who will take care of your software application development. Make sure that both parties are equally committed to how the project will be developed.
Ensure they have the technical expertise and successful outsourcing process. Agree on deadlines, scope of work, and also discuss financial issues. Don't forget to check out the partner ‒ find out the reviews and reputation in the industry and compare it with other IT companies.
The second step ‒ is to set clear and measurable goals. This way, when outsourcing software development, you can easily verify work progress.
It is also good to conduct periodic evaluations to ascertain the progress and make necessary adjustments before investing too many resources.
The third step ‒ take care of communication. When outsourcing software development, choosing a partner whose team members are available during your business hours makes sense. This way, you will avoid downtime.
In addition, knowing foreign languages, your preferred tech stack, project management tools, and project terminology convergent with a given industry is also essential. Thanks to this, your employees and people from the partner company will communicate without problems.
The last step ‒ verify work and scale. In the software development outsourcing industry, you will often come across the opinion that software is never completed 100%. There is much truth in this, as technological changes often force system updates and upgrades.
At Stratoflow, we develop IT software systems in Java with high performance and scalability. Due to this, our systems can process vast amounts of data in a very short time. With our Java service, your business is not slowed down, and notably, we provide a maintenance plan according to your needs.
[Read also: What's the Future of Digital Transformation and Its Trends? An Expert's Point of View]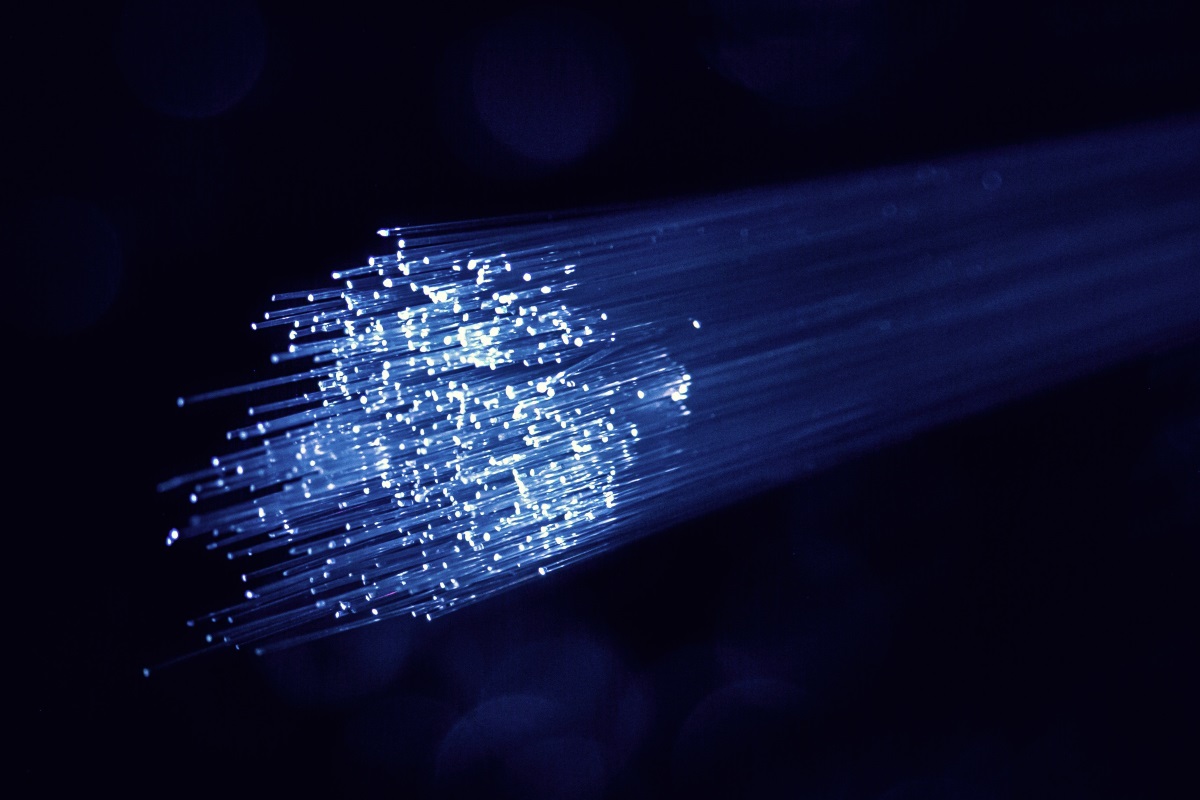 What are the advantages and disadvantages of outsourcing?
Outsourcing IT services should always be considered in the context of opportunities and threats. In the case of software development outsourcing, the key benefits include:
quick access to specialized staff and know-how,
lack of necessity to create workplaces dedicated to the project,
cost-effectiveness – no need to increase the number of employees or purchase specialized software,
faster delivery of the product to the market,
possibility to choose dedicated team experienced in implementing similar projects,
relatively easy verification of the subcontractor's reliability.
Factors standing against software development outsourcing companies:
lack of total control over the software development process,
cultural differences,
time zone differences,
the issue of keeping information confidential.
How to prepare for software development outsourcing?
If you've decided to outsource IT services, you probably wonder how to prepare for the collaboration with software development outsourcing company. Outsourcing is a business investment, so having a clear plan and strategy is paramount.
For a project to be successful, you need to define the exact business objectives to be achieved by outsourcing at the outset. Teamwork is important from the very beginning ‒ so that you can present your needs and so that your partner understands them well.
By outsourcing software development to an experienced company, you can draw knowledge from them from the very first meetings, which sometimes gives you a completely new view of the project and possible solutions. Be thorough while doing so, and make a list of the elements you want to delegate.
Also, determine your budget carefully. This will also help you choose individual employees in terms of their experience (the more advanced, the more expensive the outsourcing) and the types of technology and hardware you can use.
Keep in mind to prepare your project documentation. A detailed requirements specification serves as a map of the developed product. In addition, such a document serves as a reference during software development and makes it easier to verify progress.
[Read also: The Most Efficient and Environment Friendly Programming Languages]
Software development outsourcing partner – choose the best one!
Outsourcing software development company is a complex project. However, with the right partner with extensive experience and specialized staff, good communication and clear business objectives, you can achieve the best results in the shortest possible time and reasonable budget. We hope that our software development outsourcing guide will help you decide wisely.
We are Stratoflow, a custom software development company. We firmly believe that software craftsmanship, collaboration and effective communication is key in delivering complex software projects. This allows us to build advanced high-performance Java applications capable of processing vast amounts of data in a short time. We also provide our clients with an option to outsource and hire Java developers to extend their teams with experienced professionals. As a result, the solutions designed for our customers contribute to their business development. We specialize in travel software, ecommerce software, and fintech software development. In addition, we are taking low-code to a new level with our Open-Source Low-Code Platform.