Outsourcing
Software Development
Tips

Zuzanna Pajorska
Feb 27, 2023
How to Find Software Developers in 2023? 10 Experts Tips
An idea for a profitable mobile app, website, or ecommerce site is often lost to a lack of ability to implement it. In an era of almost universal technological revolution, digitalization, and digital transformation, the biggest problem is usually a lack of programming skills or adequate human resources. In this case, it is worth hiring a software developer or a whole team of experienced IT professionals. So, how to find developers in 2023? We will give you a hint!
Outsource your software development project – discover the main 3 advantages
Outsourcing software development to an external team can bring many benefits. Key considerations are:
1. Short lead time
By working with an outside team of developers, you can save time that would normally have to be spent recruiting and training new employees to execute the project. In addition, an outside company usually already has qualified software developers ready to go, who can start working on an app, web application, website, or other digital product as soon as the contract is signed.
2. The proven team already in place
Outsourcing software engineering gives you quick access to experts specializing in various programming languages. After all, outside companies often employ developers, testers, or designers who have been creating revenue-generating and competitive digital products for years. Read: The Most Efficient and Environment Friendly Programming Languages.
3. Look for trusted partners who communicate well
Knowledge and experience of best software developers are not all that should be paid attention to when you prepare for outsourcing software development. What also counts is communication skills that ensure smooth cooperation, as well as reliability and a portfolio of successfully completed projects.
By verifying this kind of competence of software developers during the hiring process, you can be sure that the tasks entrusted to them will be carried out conscientiously and the result of the work will be a practical application or web service – in line with your expectations, rich in helpful functionality and exploring your competitiveness in the market.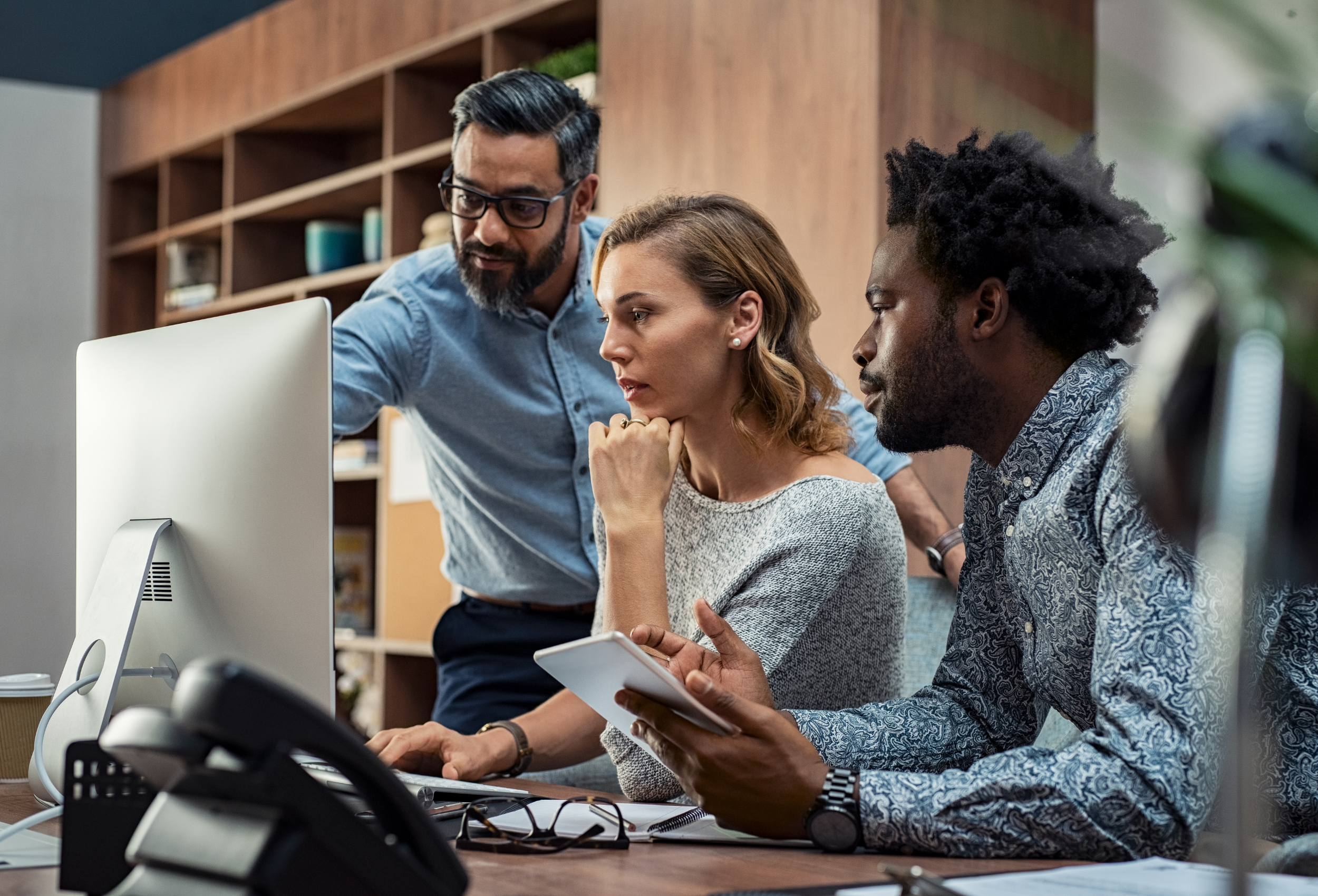 How to augment your development team with external developers
Depending on your project, you may need the support of full-stack, front-end or back-end developers, senior software engineers, DevOps engineers, web developers, game developers, mobile developers, and others. However, if your company is not involved in software creation daily, hiring so many experts can be difficult, primarily due to cost of software development process.
The solution to this problem is to enlist the help of external developers to join your development team for the duration of the project. This approach provides many benefits in terms of gaining new prospects, for example. In addition, external software developers can bring a fresh perspective and a different way of thinking to a project, leading to innovative solutions. Their involvement also translates into a shorter time-to-market implementation, allowing you to scale up and down as needed seamlessly.
Significantly, by using expert support in the hiring process, you influence the procedures and standards you always use. Proper division of tasks and synchronization of external developers with the internal team and project goals are crucial to success.
We asked an expert in sourcing software developers, Michal Głomba, CEO of Stratoflow, who has 10 years of experience in this, about what is the best way to get the first-class developers. He says:
"Finding a great software developer is not easy. It's not just about checking technical skills – it's about motivation, team skills, ability to learn new things and share feedback with co-workers, which are not easy to assess at first glance.

The easiest and fastest way may be to reach out to a nearshore development company that can provide an existing, proven, already working together team of experts who are used to working on a remote basis with foreign companies".
Let's check what other available and proven methods are out there.
[Read also: How to Choose a Software Development Company: CHECKLIST]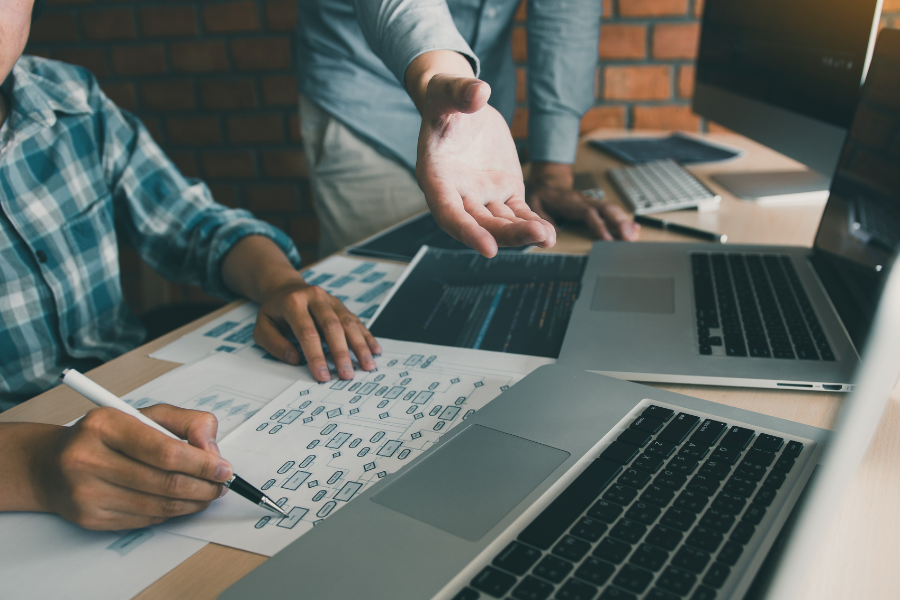 How to find a software developer? 10 strategies and tips
1. Find developers through professional recruiters
Choosing whether to look for developers through professional recruiters depends on several factors, such as the type of project, budget, availability of internal resources, and more.
Professional recruiters usually have access to a broad base of IT candidates with narrow specializations that can be difficult to reach through regular job advertisements. In addition, recruiters have the knowledge and experience in conducting recruitment processes and vetting candidates, which can help you find the best developers for your project.
Additionally, contracting a staffing agency to take over all or part of the recruitment process allows your employees to focus on other tasks and business development.
Of course, this form of finding the best developers also has disadvantages. This is because you have to reckon with the cost of salaries for recruiters, which can affect the project budget. Recruitment agencies may also not have enough knowledge of the project's technical specifications, which can lead to misunderstandings or inappropriate matching of candidates.
In addition, hiring a recruiter can prolong the recruitment process, as it requires additional time and effort to communicate. So it is worthwhile to carefully analyze your needs and resources before outsourcing software developers to a recruiting agency.
[Read also: Introduction to IT staff augmentation]
2. Look for a software development company to hire software engineers
Using a custom software development company to hire software engineers is an excellent idea for finding support for IT projects – especially if your company doesn't have an internal IT department or doesn't have enough specialists to meet project requirements.
Software development companies usually have access to a broader pool of IT experts, such as Java developers, app developers, UX and UI specialists, and cybersecurity or cloud services specialists with strong technical skills. This gives them a better chance of finding suitable candidates for a particular project.
Besides, the advantage of this form of sourcing skilled developers is that it saves time and money. By using a company that already has a team of experienced professionals, you don't have to do the talent search and training work and instead immediately benefit from their knowledge about application development and know-how.
Importantly, in addition to mere access to human resources, you can often also use specialized tools in the package and tech stack, which would be too expensive to purchase or license for a one-off project.
This form of seeking developers also provides greater flexibility, as you can use the company's services at different project stages, depending on your needs and requirements.
However, it is essential to remember that you do not have complete control over the software development process in such a cooperation model. Besides, using an outside company for software creation can lead to data security risks, especially if the business partner needs to follow proper security procedures.
It is also worth paying attention to the availability of specialists for a certain number of hours so that there is no situation where they are involved in several projects simultaneously, which can prolong the product's launch on the market.
[Read also: Latest Software Development Trends]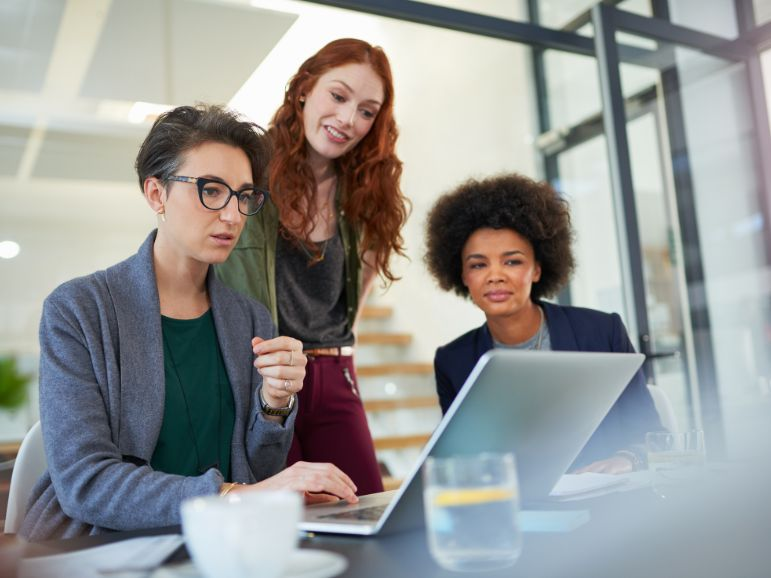 3. Use LinkedIn to hire developers
Without a doubt, LinkedIn is a good channel for finding talented developers and other IT professionals. This social network brings together the most prominent business community in the world. Simultaneously, it supports candidates and employers in its role as a recruitment platform for professionals in various industries, including software developers, software engineers, and web developers. As a result, many companies use LinkedIn to find talent who can support their projects with their competencies, regardless of location.
Notably, LinkedIn offers many features that make it easier to recruit developers. For example, you can search for candidates by specialty, skills, experience, location, and other criteria. You can also use tools, such as LinkedIn Recruiter, to automate and streamline the recruitment process, and the ability to send messages directly to specific individuals greatly reduces the time it takes to make contact.
For freelance developers looking for a new job or to expand their contacts, LinkedIn is also a great place to post a software developer portfolio, build networks and find job opportunities. LinkedIn also has many discussion groups and developer communities, which can help gain knowledge about the IT industry, find relevant job opportunities, or verify information about potential employers.
In doing so, however, it is essential to remember that savoir vivre applies in the search for talent on LinkedIn. Sending too many messages or job descriptions to potential candidates may discourage further communication or cause them to treat a job offer as spam.
Besides, LinkedIn is a popular place to source IT talent, so other companies also use this platform to search for developers, which means competition is high. Although the portal offers the possibility to expand your reach with paid advertising campaigns, they are pretty expensive, and candidates are often only active for a short time, which can increase recruitment costs.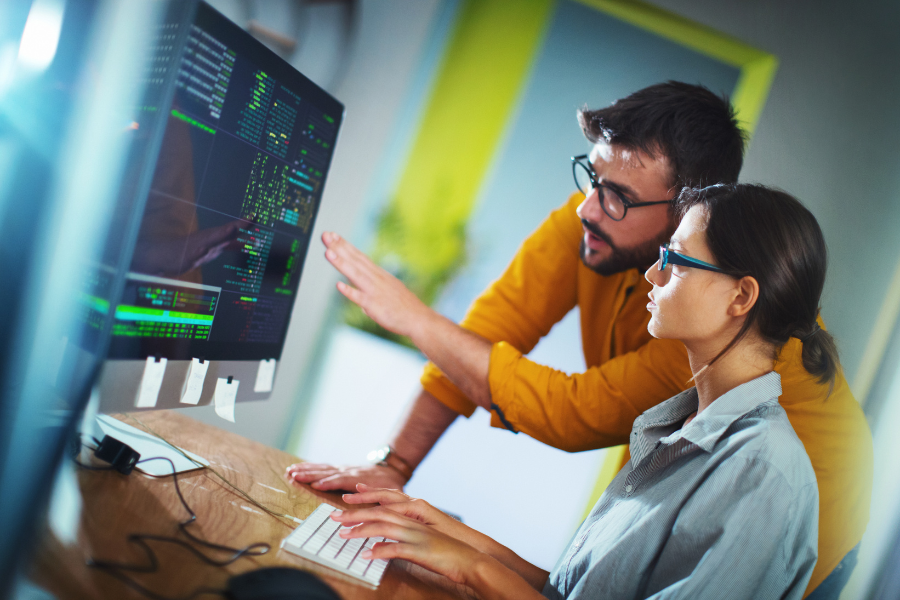 4. Find developers on forums, Quora, or Facebook groups
Another option worth considering in 2023 for finding an experienced freelance developer is to look for specialists on forums, Quora, or Facebook groups.
Research conducted and shared by the Korn Ferry Institute predicts that by 2030, the technology industry will be one of the top three industries facing the most significant talent shortage in the United States. The solution to the lack of IT professionals in your area is to find and hire freelance developers, and looking for real talents on forums, or sites like Quora or Facebook no longer surprises anyone.
However, when choosing this form of sourcing software developers, you must carefully verify their experience, education, or certifications. After all, in the online world, it is easy to find fake accounts that only, on the surface, look like profiles of ideal IT candidates. In addition, it is worth remembering that only some people who write on forums, Quora, or in Facebook groups are experienced developers.
Reading professionals' statements on forums or Quora, you can assess them in terms of merit and communicativeness. In the case of Facebook, it should be remembered that this channel is increasingly less perceived as a business channel.
5. Use X-Ray search engine
Another method for effectively finding developers in 2023 is X-Ray. Together with Boolean search in the recruitment process, it gives the possibility to define the search of candidates very precisely according to various criteria – including specific skills, certificates held, or characteristics of candidates).
X-Ray search uses Boolean operators, e.g., AND, OR, NOT, and commands such as site, intitle, inurl, filetype, or *, to help you get more relevant results for a specific keyword. For example, if you are looking for a programmer specializing in C# or C++ programming languages, you can type: (programmer OR coder OR developer OR engineer) AND (C# OR C++) into the search field. With X-Ray search, you can also find a list of people registered for a tech event online or offline.
Fortunately, a free solution has recently appeared on the market so you won't have to do it manually. TalentSignals is a quick and easy way to find talent from LinkedIn, Bing, Github, StackOverflow, Mastodon, Quora and many other platforms. It's a no-cost solution built with the recruiting community in mind.
Undoubtedly, X-Ray method used in TalentSignals helps reach out to passive IT professionals about their job search, and you should take the first step toward them in the hiring process. The advantage here is, first of all, to quickly reach a narrow group of people whose professional profile maximally matches a given job offer or project. However, care should be taken in the communication so that finding a developer does not seem spammy or too pushy.
6. Offshore outsourcing agency
An offshore outsourcing agency is a company that offers programming or other IT-related services located outside the country where the client is located. Often these companies are located in countries with a lower cost of living and cheaper labor costs, allowing them to offer services at a lower price than in more developed countries.
Outsourcing IT to an offshore agency can be beneficial for companies that want to reduce costs, gain access to specialists with specific skills, or increase efficiency in IT areas that are not their core business. However, such collaboration can come with challenges, such as communication difficulties, differences in business culture, and time differences that can affect timeliness and quality of work.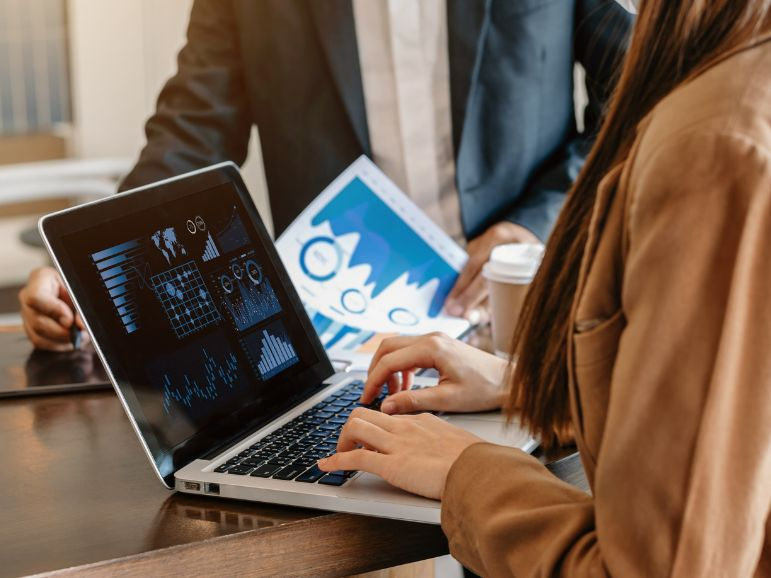 7. Networking at tech events
Networking at technology events can be an effective way to find a developer to join your team, as these events bring together people related to a specific industry, including developers looking for new job opportunities. The opportunity to meet face-to-face or online with potential candidates and connect with them can significantly speed up acquiring experts to join the team, also freelance software developers or engineers.
Importantly, networking at tech events, software developer conferences, or meetups allows you to contact a narrow range of specialists, which means that most participants will have some skills and knowledge that can be applied to projects. That's why it's essential to determine what specific skills are needed on your team before attending the event and look for people who will have just those competencies.
What can be done to make networking at tech events effective?
First, remember that those attending want to expand their knowledge. For this reason, it is worth betting on naturalness and not imposing yourself on potential candidates with the intention of hiring. Instead, it is better to initiate a conversation – first get to know the person, his experience, and his specialties, and then raise the issue of possible cooperation on software development.
8. Use employee platforms
You can also find talented developers by browsing freelance portals. They provide an opportunity to present experience, show a portfolio, and indicate what the person specializes in regarding IT projects.
Popular employee platforms include Upwork, Fiverr, Guru, PeoplePerHour, Toptal, Freelance.com, and SimplyHired.
Freelance developers platforms have many advantages, such as more accessible access to specialists, financial flexibility, and remote cooperation.
On the other hand, the disadvantage of employee platforms may be that freelancers do not have direct contact with clients on some of them, especially those with smaller projects. This can lead to communication difficulties and project delays.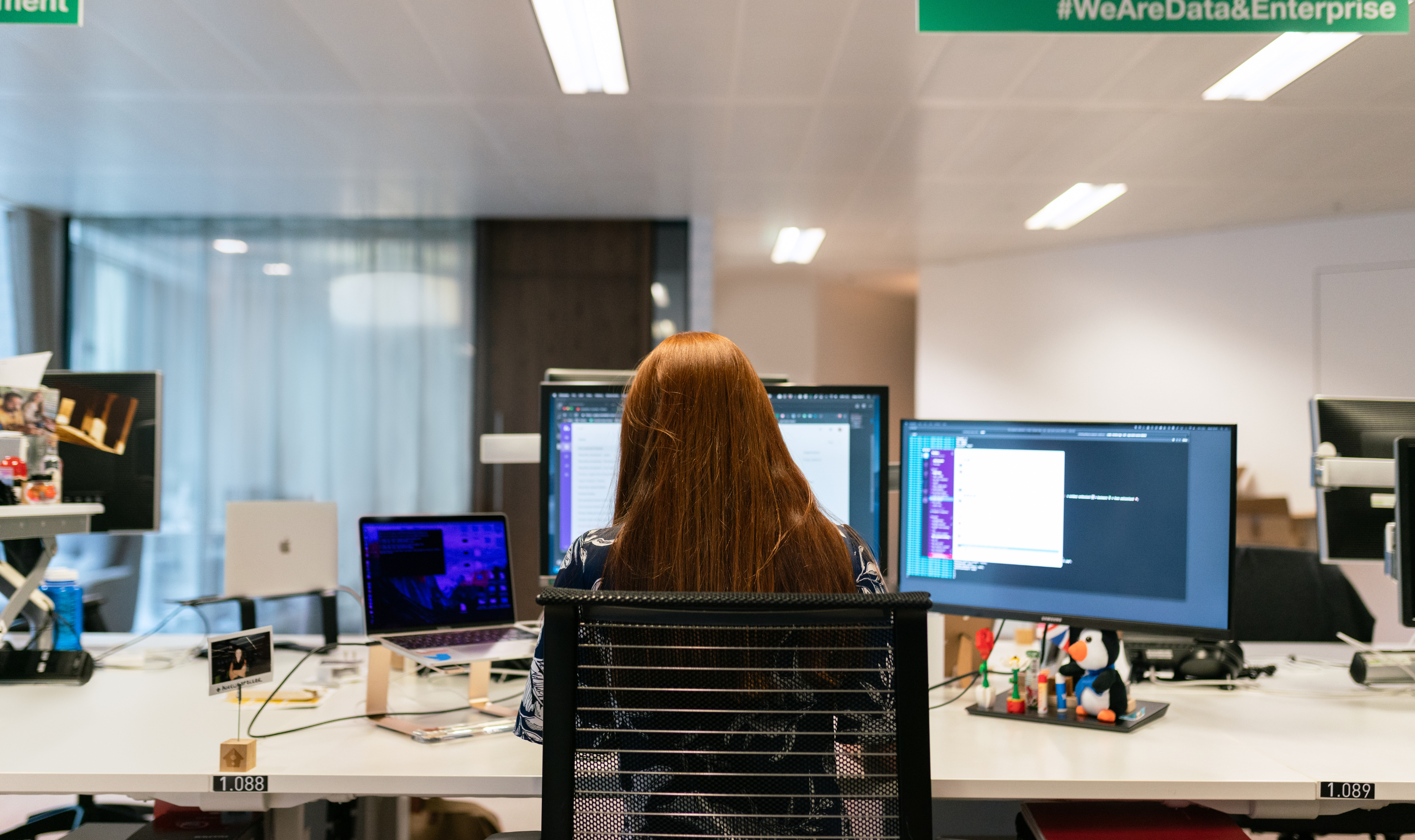 9. Place a paid advertising campaign online
The second, slightly more traditional way to find a software developer is to use paid advertising campaigns – Facebook Ads, Google Ads, or LinkedIn Ads offer many opportunities to target and reach professionals.
However, it is essential to remember that by choosing paid campaigns to reach experts in a particular field with a job offer, you may be disappointed. This method will allow you to obtain data to a group of people who fit the professional profile of the proposal rather than finding a specific candidate. Besides, you will incur costs right from the start, with no guarantee of finding talent to support your IT team.
10. Find top software developers through open-source projects
Open-source projects can also be an apt way to find the best developers.
Many of them are created by a community of dedicated developers who work on a particular project in their spare time, wanting to contribute to its development, as well as their skills. Besides, it is an excellent opportunity to showcase their talents and creativity in programming.
Thus, looking among such a community for IT specialists for your team can be very reasonable.
However, before starting cooperation, you should interview selected candidates and verify their experience or certificates. In addition to technical skills, personality is also essential, as well as the fit with the company's culture and the position offered.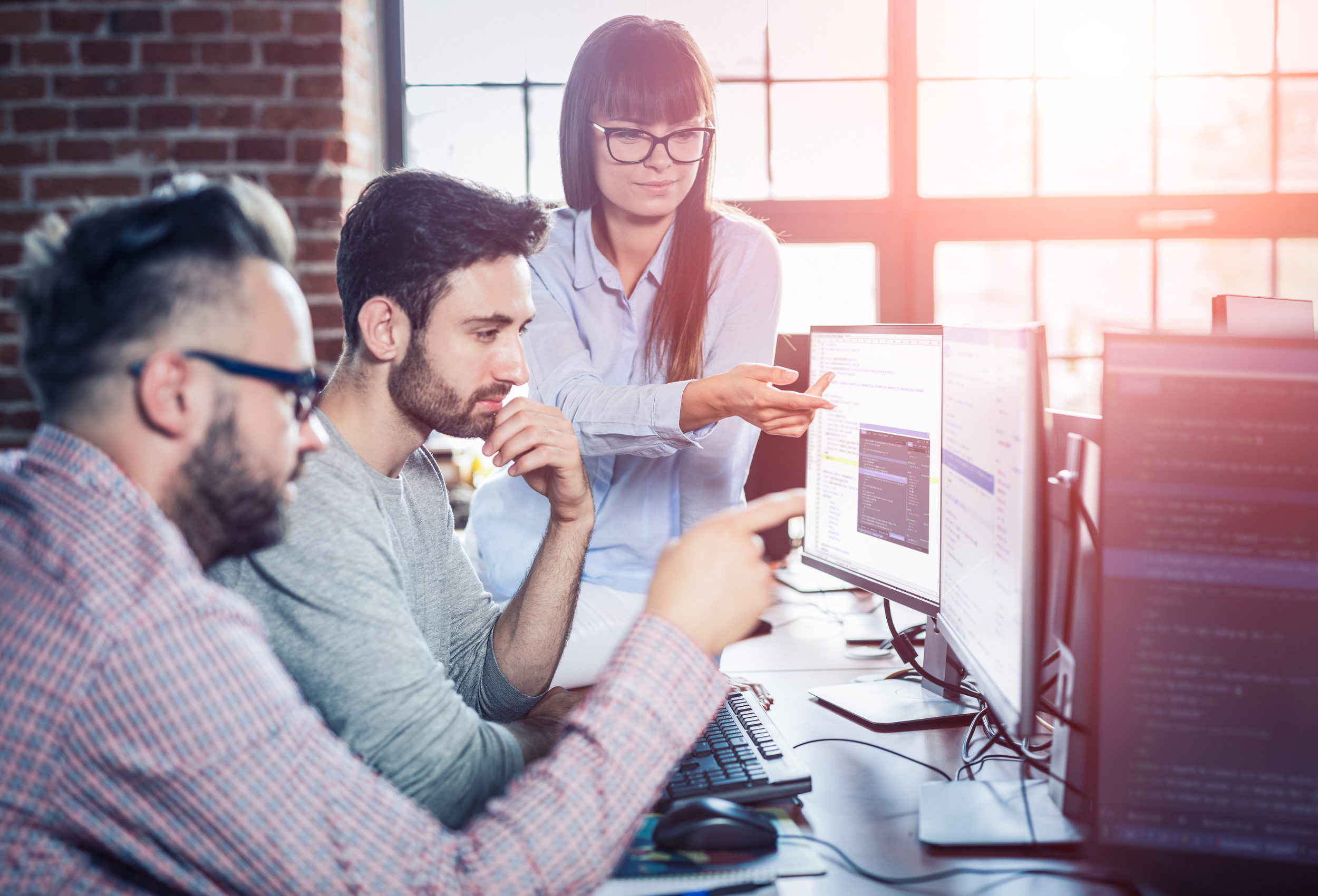 How to hire the best developers — FAQ
Is it difficult to hire a developer?
Software developers can be challenging to find, particularly in a highly competitive job market. The primary causes are:
Increased demand: As technology is used more often across almost all industries, there is a growing market demand for software developers. This indicates that hiring the top talented IT specialists is challenging.
Lack of qualified candidates: Finding people with the appropriate experience and skills might be problematic due to a shortage of highly trained software developers.
Rapidly evolving technology: New programming languages, tools, and frameworks are constantly being developed due to the ongoing evolution of technology. Finding individuals with the most recent skills is difficult because software engineers must upgrade their qualifications frequently to stay current.
Cultural fit: Finding tech talent that not only possesses the necessary technical skills for the position but also fits in with the company culture and gets along with other team members is vital.
Finding, interviewing, and evaluating candidates for software engineer positions can take a long time and require much work. Yet, locating and drawing in the top applicants for your software creation is possible by engaging with a recruiting agency, using online job boards and social media, and applying successful interviewing strategies into practice. This way, you will hire a developer that perfectly meets your expectations.
How do I find and hire a good developer?
Finding, recruiting, and hiring a talented developer might be difficult. However, you can take the following actions to improve your chances of discovering the ideal applicant:
What is the role? Specify the position and the qualifications you seek in an applicant. By doing this, you'll be able to find the best prospects and streamline the hiring procedure. Also take care of job description to o attract candidates.
Use job boards and social media. Prepare job description, and post job openings on online job boards and social media to reach IT talents. Popular employment boards for software engineering positions include LinkedIn, Upwork, Fiverr, Guru, PeoplePerHour, Toptal, Freelance.com, and SimplyHired.
Tap into your network – ask for referrals from your professional network or current employees. This can help you to reach a broader range of IT candidates and job seekers and potentially identify those who are an excellent cultural fit for your company.
Remember also to test their skills. Technical mastery is essential in a software engineering role, so consider using specialized assessments to test the candidate's skills and knowledge. This can help you to identify specialists with the right technical abilities.
Evaluate also their cultural fit. You should ensure the candidate has the right personality, values, and work style to fit in with your company culture and work well with the existing team.
Remember to offer competitive compensation as well. Good developers are in high demand, so be prepared to offer competitive salary packages to attract the best candidates.
Following these steps can increase your chances of finding and hiring the best developer for your software engineering role.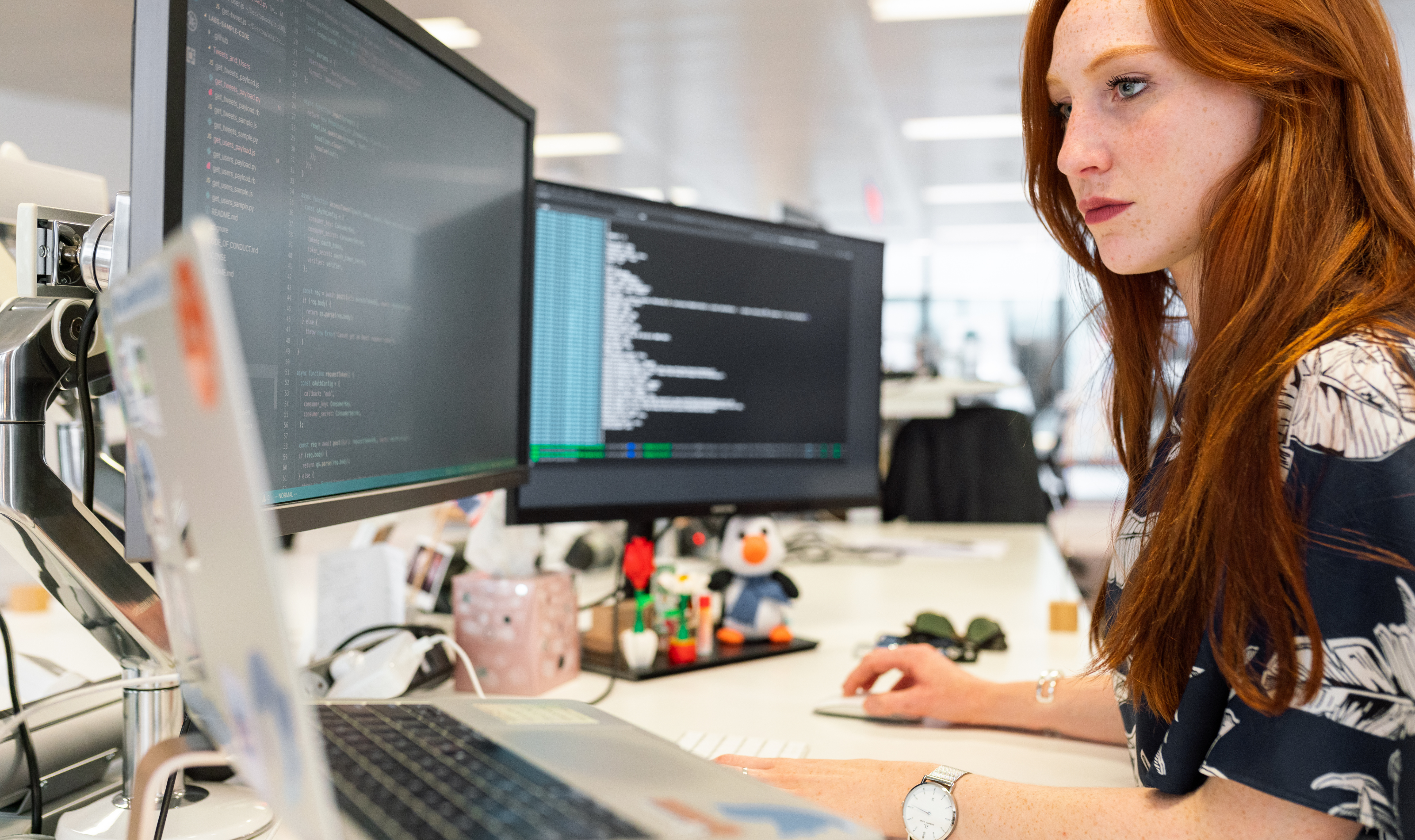 What skills to look for when hiring a software developer?
When hiring a developer, pay attention to several key skills and qualities. Among them, the most noteworthy are:
Developer's technical skills – in coding languages, frameworks, software development methodologies, databases, and other relevant tools and technologies to your project or company. Depending on your role, you may seek proficiency in languages such as Java, Python, or Ruby or experience with web development frameworks such as React or Angular.
Problem-solving skills – top developers must be able to solve coding challenges and other complex problems, think critically, and approach problems rationally in crises, treating them as challenges rather than failures.
Communication skills of IT professionals – most suitable candidates should also demonstrate communication skills, including explaining technical concepts to non-technical people. It is also vital that they can work in a team.
Attention to details – an essential trait of developers is also attention to detail, ensuring that the code they write is clean, efficient, and adequately documented. Ensure the new software developer understands their responsibilities
Continuous learning – it is also worth paying attention to upgrading competence among selected developers. They must be able to learn quickly and keep up with technological innovations. Therefore, they should proactively continue their education, attend conferences and workshops, and stay up-to-date on best practices.
Adaptability – a developer's ability to adapt to changing technologies is also crucial. They should be able to learn new technologies quickly and be willing to change direction as needed to support the company's business goals.
Hiring IT specialists with a mix of technical and soft skills is essential for building a strong developer team. By evaluating candidates based on these talents, you can increase your chances of finding an expert who will be a good fit for your company and contribute to your projects' success.
What do offshore outsourcing and onshore outsourcing mean?
Onshore outsourcing, also known as domestic outsourcing, is the purchasing of services outside a company but within the same country.
Offshore outsourcing is the opposite onshore outsourcing, which is the purchasing from companies outside the country.
Nearshore outsourcing combines the benefits of both options – cultural fit and a similar time-zone of onshore outsourcing plus the larger talent pool at potentially more competitive rates when sourcing abroad.
How much does it cost to hire a software developer?
The cost of sourcing and hiring a software developer can be similar despite the hiring method (in-house recruitment, external recruitment agency, nearshore development company) but what really differs is time and quality.
Sourcing from nearshore development company is the fastest, in-house recruitment is the slowest with external recruitment agency in the middle.
If you need to hire multiple developers at once then sourcing from a nearshore development partner may be the fastest option as you can hire the whole team. And the bonus is that they likely already had a chance to work together.
In-house recruitment and sourcing from a nearshore partner result in talented individuals who were previously vetted by technical recruiters. You may need to repeat your internal interview process with candidates coming from external recruitment agencies who are typically just sourced, not technically verified.
[Read also: The Future of Software Engineering: Key Emerging Trends]
How long does it take to find good software developers to hire?
When choosing channels to reach software developers in 2023, it's vital to consider different ways to search for candidates, such as recruitment agencies, job portals, social media, recommendations from other employees and other industry professionals, or websites dedicated to job searches for developers. At the same time, it is worth remembering that a talented candidate is not necessarily available online, so to increase the effectiveness of your efforts, you should also consider searching through other channels, such as conferences and industry meetings. It generally takes between 3-6 months to find the right software developer for a project.
In particular, developers with narrow specializations or who have specific projects in their portfolio can be challenging to find – however, the effort spent on finding them will undoubtedly pay off and bring your company tangible benefits.