Insurance Software
Open-source
Software Development

Zuzanna Pajorska
Oct 25, 2023
Insurance Software: How to Choose the Right One for Small Agencies
In the modern age of technology, small insurance agencies have distinct challenges and opportunities. Utilizing appropriate software can streamline operations, improve client connections, and lead to progress. This article examines the importance of insurance software made for small agencies. Learn all about key features, its advantages, and potential impact on the competitive insurance market. Read on to learn the amazing abilities of unique insurance software and how it can help small businesses succeed in today's market.
What is insurance software?
Insurance software is a comprehensive system that automates and streamlines complex operations, ensuring that everything from policy creation to business process management runs seamlessly.
In other words, it's a specialized digital tool that helps insurance agencies create insurance plans, manage customer information, process claims, run reports, get claims information and ensure that everything they do is compliant.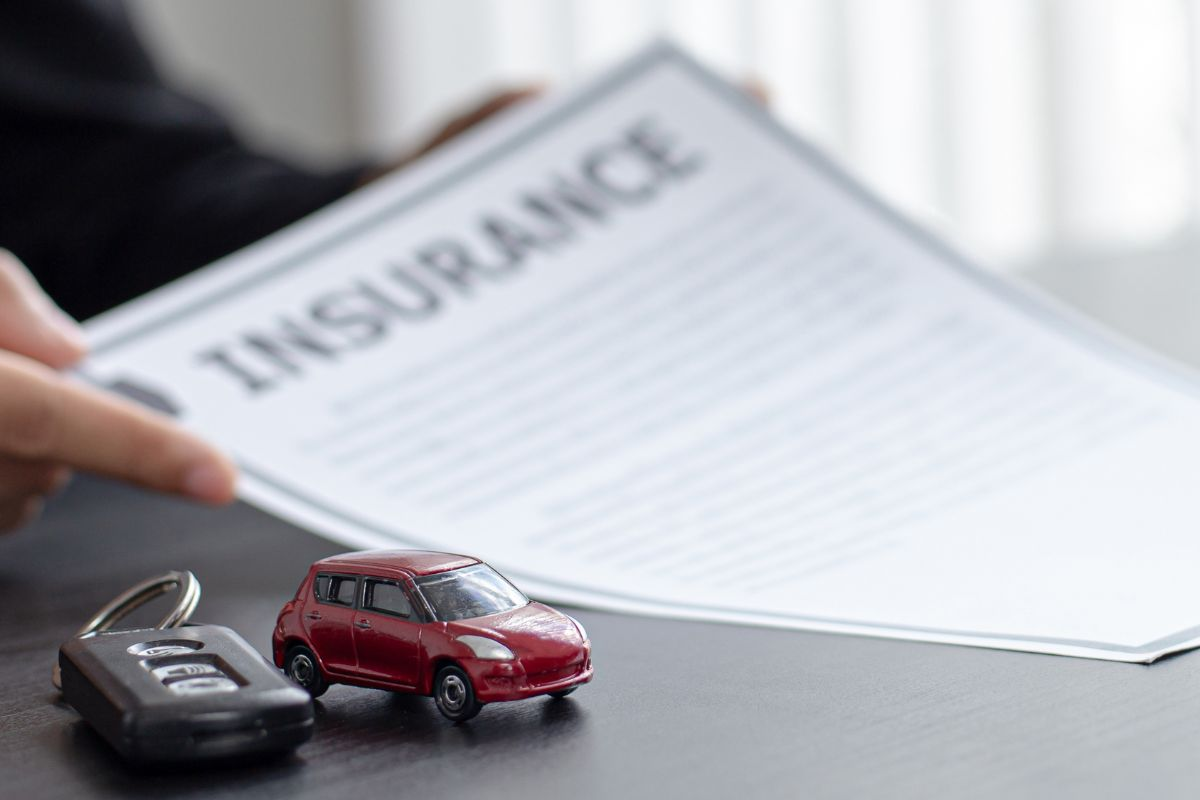 How does insurance software work?
Insurance software is versatile. It works by automating, managing, and streamlining various business processes within an insurance agency.
The software can store and organize data, facilitate communication with customers, calculate risks and premiums. From the start to finish, it oversees claim and business process management. It integrates various functions and data into a single platform, enabling insurance companies to operate more efficiently and provide better services to their policyholders.
How much does insurance software cost?
The cost of insurance software can vary widely based on several factors, including the features it offers, the number of users, the provider, and whether it's a subscription-based or a one-time purchase solution.
Some software providers offer subscription models with monthly or annual fees. It might range from a few hundred to several thousand dollars.
Custom-built solutions or enterprise-level software with advanced features and integrations can be significantly more expensive.
It's essential to get in touch with software providers or check their websites for precise pricing based on your agency's specific needs and size.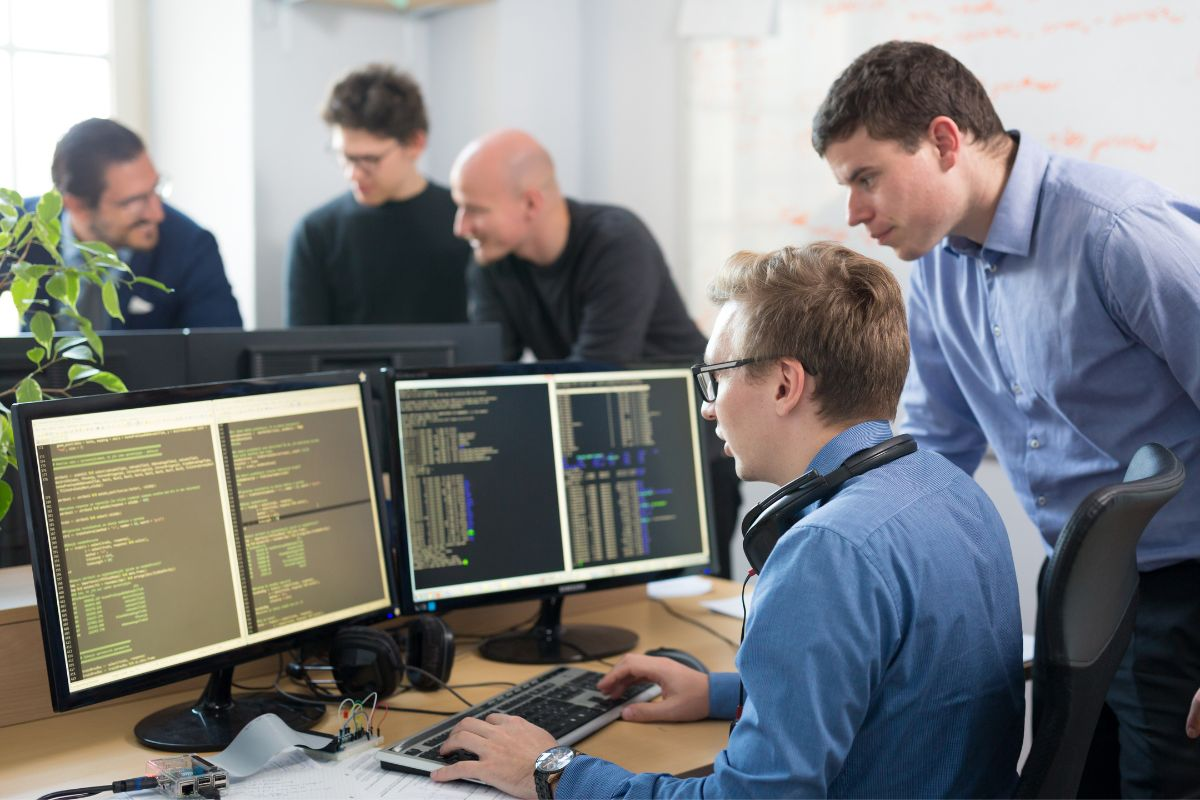 Key features of insurance software
When choosing the ideal insurance software for your agency, it's important to identify the essential features that align with your day-to-day operations. While there are a number of features available, not all of them may be relevant to your business. Start by identifying the key features that are essential to your agency's success. Choose a software vendor that includes these critical features. And if a particular feature is missing, make sure the software can be customized to meet your specific requirements.
Policy Administration: Manage, create, and update insurance policies efficiently.
Claims Management: Streamline the process of handling claims from initiation to settlement.
Billing and Payment: Manage invoicing, payments, and financial transactions.
Customer Relationship Management (CRM): Manage interactions and data related to current and potential clients.
Underwriting: Evaluate and decide on the risks of insuring a policyholder.
Insurance Analytics: Analyze data to understand trends, predict risks, and make informed decisions.
Document Management: Organize, store, and manage documents digitally.
Regulatory Compliance: Ensure all policies and processes comply with relevant laws and regulations.
Communication Tools: Facilitate communication with clients via emails, messages, and notifications.
Integration: Ability to integrate with other tools and platforms used by the agency.
Types of insurance software
Policy Administration Systems (PAS)
Imagine a big digital filing cabinet where all the details of your insurance plan are kept and managed. PAS, also known as Insurance Policy Management Software, helps insurance companies create, manage, and update insurance policies, ensuring everything is in order and compliant with laws.
Claims Management Software
When something goes wrong, and a customer needs to ask the insurance company for money (a claim), this software steps in to manage the process. The tool helps both the customer and the insurance company navigate through the claim, ensuring all the necessary steps are taken, documents are collected, and payments are made efficiently.
Billing and Payment Solutions
This software acts works like a virtual accountant for an insurance business, managing all things related to billing and payments. It ensures that the billing cycle, from sending out invoices to receiving and managing online payments, is smooth and accurate, making the financial dealings straightforward for both the company and the policyholders.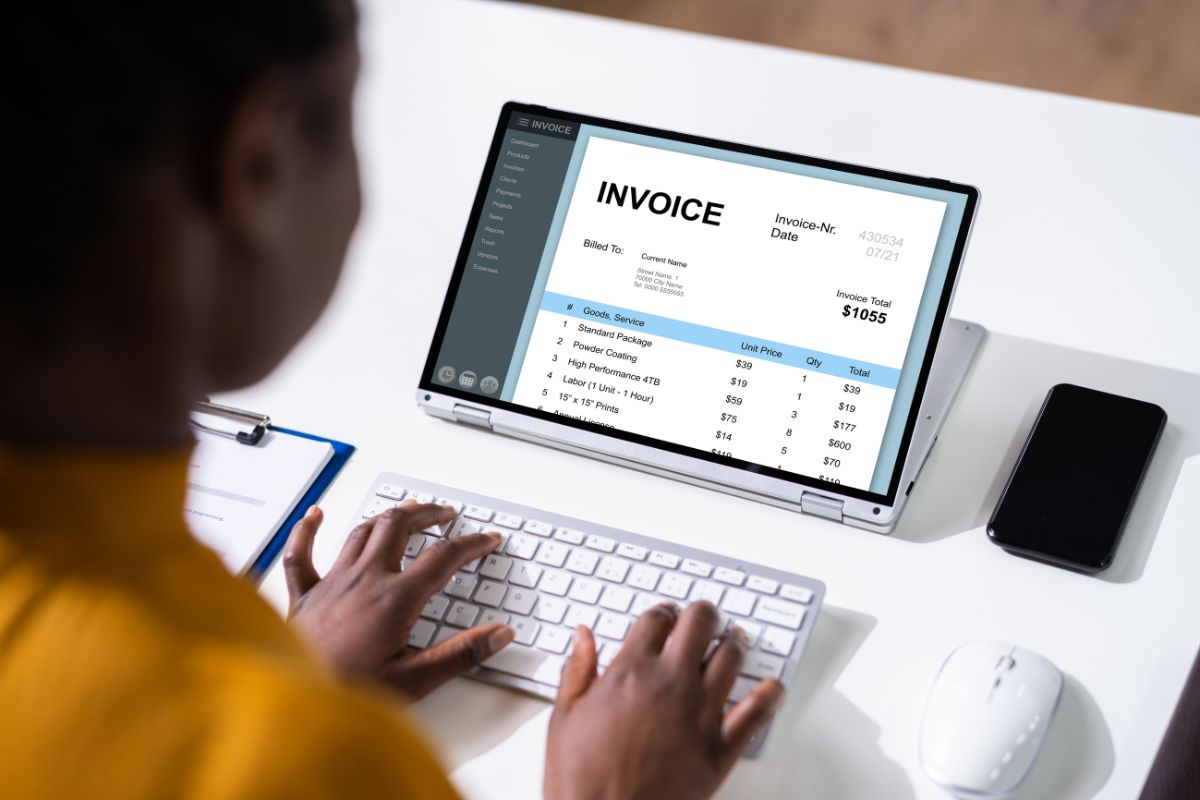 Customer Relationship Management (CRM) Systems
CRM systems help manage customer relationships and keep track of all interactions with customers and potential customers. It ensures that the company remembers customers' preferences, manages your data securely, and enables targeted communication to keep you in the loop about relevant offers and information.
Underwriting Software
When you apply for an insurance policy, the company needs to check how risky it is to insure you – this is where underwriting software comes in. It helps insurance companies evaluate and decide on the risks of insuring someone or something, ensuring the prices and policies offered are in line with these risks.
Insurance Analytics Solutions
This software uses data and statistics to make smart decisions in insurance industry. It helps insurance agencies understand insurance industry trends, predict risks, and make informed decisions by analyzing client data, ensuring that the policies and prices offered are fair and profitable.
Insurance Agency Management Systems
Agency management system helps insurance companies in organizing day to day operations, managing customer relations, communication tracking and automating regular tasks. From project management, document management to automate workflows and contact management. It ensures that the business processes runs smoothly, keeping track of all client interactions and existing policyholders' details, making life easier for agents and ensuring customers get timely service.
Insurance Policy Management Software
Insurance Policy Management Software deals with the administration and management of insurance products and policies throughout their lifecycle within an insurance agency. This type of software is crucial for insurance providers as it helps them to manage policies efficiently, ensure compliance with regulations, and enhance customer service by streamlining various policy-related processes.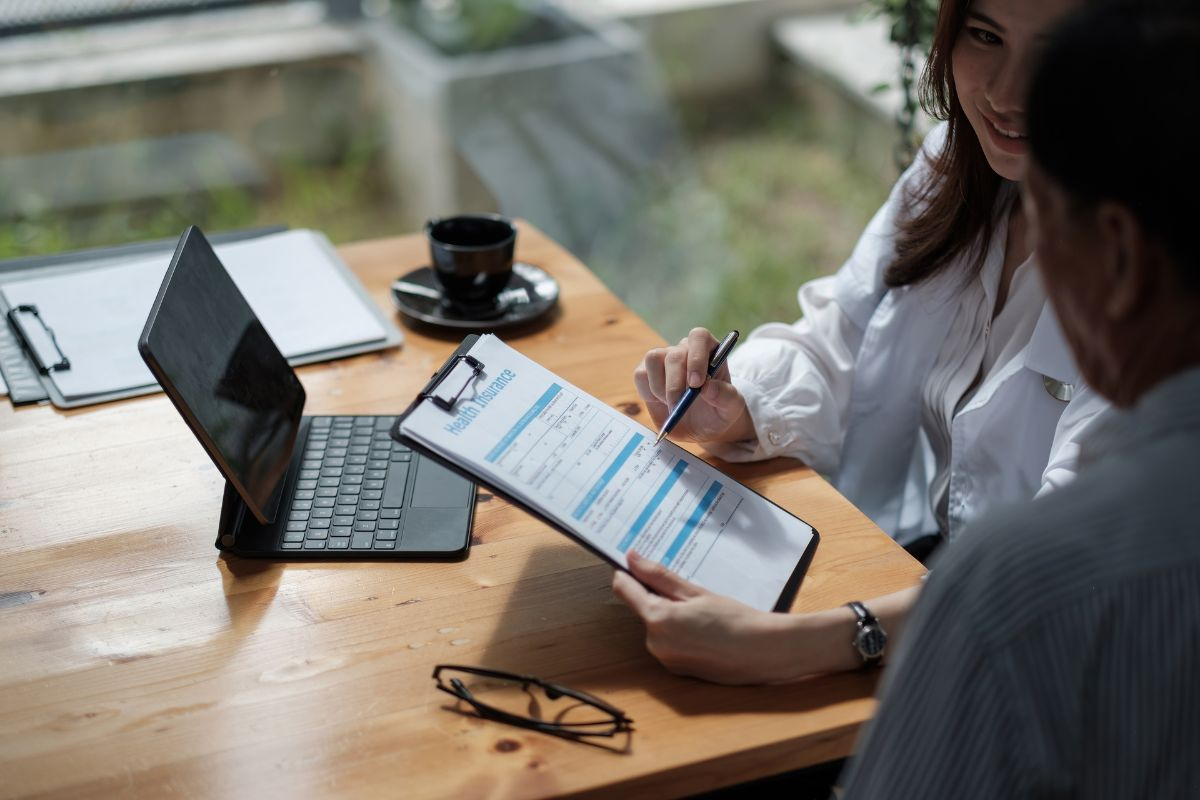 Benefits of insurance software for small agencies
1. Boosting efficiency and productivity
Imagine having a digital assistant that takes care of repetitive tasks like renewing policies, sending out bills, running reports, and managing claims. Insurance software does precisely that. It automates numerous operational tasks and agency workflows, which not only saves time but also allows your team to focus on more strategic activities, such as customer engagement, lead generation, and business development.
2. Improving customer experience
Think about providing a service that is quick, personalized, and efficient. Insurance software enables your agency to respond to customer queries and process claims faster, ensuring that your customers re always satisfied. Moreover, with integrated Customer Relationship Management (CRM) features, you can communicate effectively, sending personalized messages and timely reminders, which enhances the relationship with your clients.
This level of interaction not only streamlines communication but also elevates customer engagement by ensuring that each interaction is meaningful and relevant, thereby building a stronger, more positive relationship between your agency and your clients.
3. Managing data securely
In the insurance world, data is gold! Insurance software acts like a secure vault, storing all client and policyholder information data in one place, ensuring it's not only easily accessible but also protected against unauthorized access. This centralized data management ensures that client information is always at your fingertips, ready to be utilized whenever needed.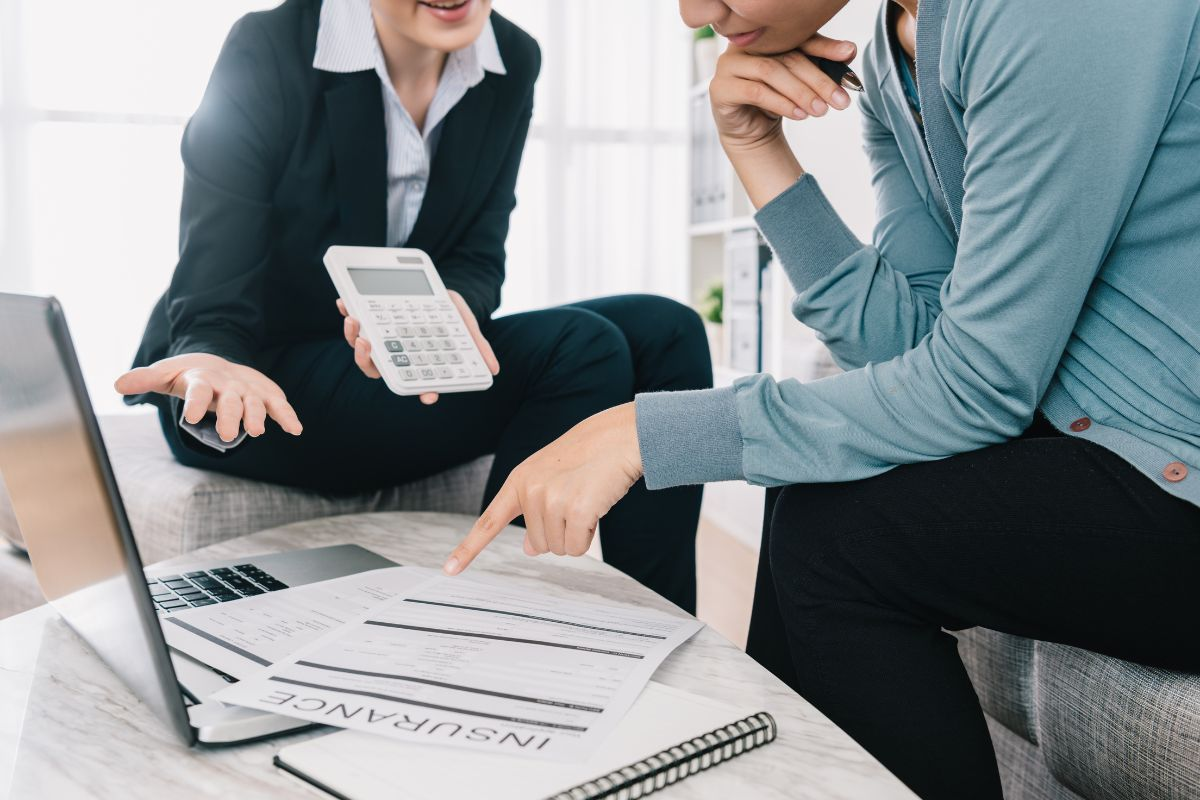 4. Ensuring compliance seamlessly
Navigating through the regulatory landscape can be tricky. Insurance software acts like your compliance guide, ensuring that all policies and processes align with relevant legal and regulatory standards. It also assists in generating reports, ensuring that your agency is audit-ready and adheres to all compliance norms.
5. Making informed decisions
Imagine having a smart analyst who can predict trends and guide decision-making. The data analytics tools within insurance software help you understand market trends, predict risks, and make data-driven decisions, ensuring that the policies offered are both fair and profitable.
6. Cost-effective operations
For small agencies, budgeting is crucial. The automation and efficient data collection and management provided by insurance software reduce operational costs and enable your agency to scale operations without significantly increasing administrative workload or hiring additional staff.
7. Supporting marketing and sales
Picture a system that helps you track potential customers (leads) and manage targeted marketing campaigns. Insurance software assists in managing leads effectively and enables you to create and manage your email marketing campaigns that attract and retain clients, thereby supporting your sales and marketing efforts.
8. Facilitating remote accessibility
In today's digital age, having the flexibility to work from anywhere is vital. Cloud-based insurance software allows your team to access data and work from any location, providing the flexibility to operate remotely and ensuring that your team can always stay connected and productive.
9. Streamlining claims management
A smooth claims process is pivotal for customer satisfaction. Insurance software helps streamline claims processing, ensuring quick and accurate handling of client claims, and in some instances, even assists in detecting fraudulent claims.
10. Integrating with other tools
Imagine having a toolbox where all your digital tools are interconnected. Insurance software often allows integration with other digital platforms and tools, providing a comprehensive and interconnected digital ecosystem that enhances operational efficiency.
In essence, for small insurance agencies, implementing insurance software is like adding a multifaceted digital team member that enhances operational efficiency, ensures compliance, and elevates customer satisfaction, all while being cost-effective and data-secure. This digital assistant supports your agency in navigating through the complex insurance landscape, ensuring smooth and efficient operations.
11. Customization with Artificial Intelligence
Integrating AI with insurance software brings about a level of customization and learning capability that can significantly enhance your agency's operations and customer interactions. AI can analyze data patterns, predict customer behavior, and automate personalized communication, ensuring that your interactions are not only timely but also highly relevant to each individual client.
This intelligent customization ensures that your offerings are always in tune with your clients' needs and market demands, providing a tailored experience for each user and enhancing customer satisfaction and loyalty.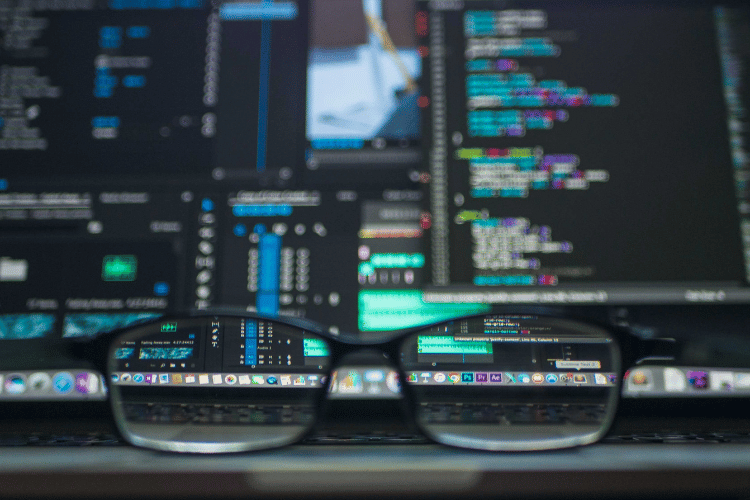 Why customization of insurance software is crucial?
Customization in insurance software is a critical component that significantly impacts the functionality and efficiency of insurance agencies.
When we dive deep into the world of insurance software, we find various types of software that aim different needs and preferences, each with its distinct level of customization.
Out-of-the-box software provides ready-made solutions, offering a quick setup with standardized features and functionalities, with limited customization capabilities. While it might be suitable for agencies that follow traditional business processes, it might not address particular, distinctive requirements.
In the other hand, custom software offers a high level of customization, ensuring that every unique requirement of an agency is met. It offers a customized experience, closely matching the agency's specific workflows and needs, but it usually takes a lot of time and money to set up.
There's also low-code software that provides a balance by offering platforms that allow users to create and customize applications with minimal coding. It offers moderate to high levels of customization, ensuring that agencies can participate in the development of their software without requiring extensive technical knowledge or development effort.
A solution that mixes easy-to-use, low-code elements with AI features is the best option as it can be customized to suit your needs perfectly. This combination allows you to adapt the software to changes in your agency without complex upgrades and introduces smart automation.
AI can learn from data patterns and improve decision-making by introducing smart automated processes that streamline the tedious processes of various software functionalities.
It is also important to consider a tool that doesn't have a vendor lock-ins. This guarantees that the agency can retain its flexibility and modify or switch solutions according to its changing requirements and needs.
In the vast insurance software landscape, Openkoda Insurance Policy Software stands out as a remarkable tool that combines the features of custom software and low-code platform solutions. Agencies have complete freedom to modify, adapt, or switch their software solutions without any vendor lock-ins. This means that they are not tied to a single product or provider.
Openkoda allows a lot of customization and is suitable for enterprise use. It can handle complex operations in large organizations and manage large amounts of data, while providing reliable service with high performance.
How to choose the right insurance software for small agency: step by step
Step 1: Determine your business goals
Start by understanding the specific needs and challenges of your agency. Identify the areas that require improvement or automation and define what you aim to achieve with the insurance software. Having clear and measurable objectives will serve as a guide in selecting a software that aligns with your agency's goals and enhances its operations.
Step 2: Explore customization possibilities
Choose the best software that offers a level of customization that matches your agency's workflows and processes (see previous section of this article).
Ensure that it can be tailored to meet your specific needs and that it is scalable to accommodate your agency as it grows. The software should be adaptable to evolving business strategies and customer demands.
Step 3: Investigate pricing options
Understand the various pricing models offered by software providers, including subscription-based pricing or one-time licensing fees.
Evaluate the cost against the features and benefits provided by the software vendor, ensuring that it offers value for money. Be mindful of your budget and ensure that the investment in software aligns with its potential impact on your agency's operations.
Step 4: Check for integration capabilities
Ensure that the software can seamlessly integrate with other tools and systems utilized by your agency. Check for API availability for future custom integrations and ensure that the software can work in harmony with other platforms, facilitating smooth data flow and operational coherence across your agency.
Step 5: Review security and compliance
Ensure that the software adheres to data security standards to safeguard your agency's and clients' sensitive information. It should also facilitate compliance management, ensuring that your agency operates in alignment with industry regulations and legal standards.
Step 6: Seek feedback and reviews
Explore reviews and feedback from other insurance companies that have utilized the software. Pay attention to their experiences and the challenges they faced. Request a demo or trial period to explore the software's functionalities firsthand and to ascertain whether it aligns with your agency's needs and objectives.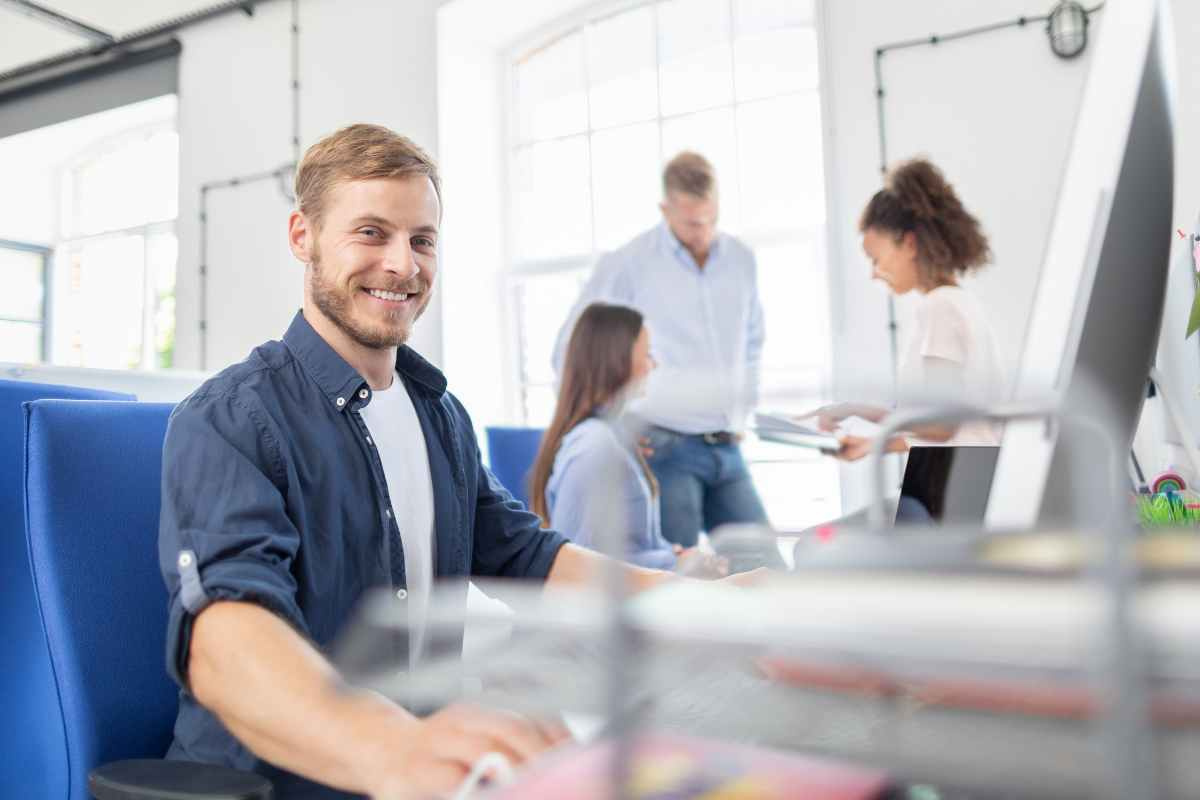 Top management software for insurance agents