Blog
Ecommerce

Zuzanna Pajorska
Jan 9, 2023
Top 5 Ecommerce Technology Trends You Have to Implement in 2023
The approaching end of the year is the perfect opportunity to analyze ecommerce trends for the coming 2023. Although the ecommerce sector continues to snowball, staying in the market and increasing competitive advantage is slowly becoming a challenge. What factors will affect the ecommerce sector in 2023? What functionalities will increase ecommerce sales? You will read about it in the rest part of our article.
Global ecommerce market – what do we know about it?
Many companies operating in various economic sectors have recently opened themselves to innovation and implemented omnichannel strategies.
Among the new channels for the sale of goods, online stores have emerged, intending to increase the profitability of their businesses profitability and maximize profits.
The digital development process was accelerated by the pandemic, which lasted for quite a long time, and trade restrictions were introduced as a result. Consequently, with time, new online shopping patterns formed in e-consumers, further popularizing online shopping.
Data published by Statista indicate that revenues in the ecommerce market will reach $3.61 trillion in 2022 and show a compound annual growth rate (CAGR 2022-2027) of 12.24%, which will translate into a projected market size of $6.43 trillion by 2027.
Interestingly, last year, the percentage of consumers who made online purchases at least once in the past 12 months rose to 74% in the US, 81% in the UK, and 69% in China. This indicates that the ecommerce market is maturing in developed countries, and competition among leading ecommerce companies is exceptionally high.
Brands like Amazon and AliExpress dominate, while many smaller online retailers need help finding their USPs. This is because e-consumer loyalty to brands is declining, and the industry's shopping cart abandonment rate is high.
For this reason, it is advisable to take care of the condition of the e-store today and maximize its adaptation to the needs of end users to enjoy stable business growth.
So, what are ecommerce trends for 2023 worth knowing and implementing in your e-store?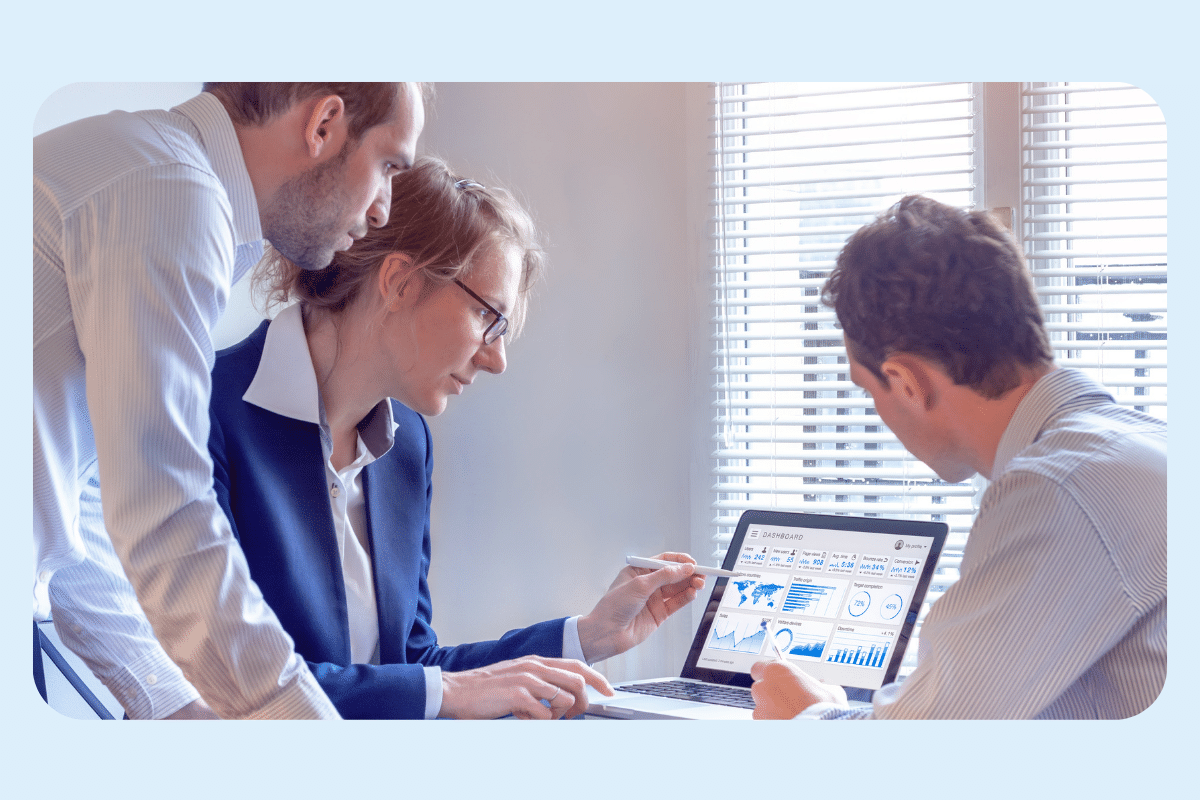 TOP 5 ecommerce technology trends in 2023
1. Mobile commerce
The ability to shop online via mobile devices – smartphones or tablets – is a necessity these days.
We wake up with our phone, we read the news on the way to work while sitting on the bus, we browse social media and ecommerce offers on our break, and in the evening, we order groceries or buy a ticket to a concert of our favorite band.
According to Statista, mobile devices account for 71% of retail traffic and generate 61% of online orders. Therefore, companies that want to stay in the game must live up to this mobile mentality. This means designing experiences with mobile devices in mind. In addition, phone-friendly payment options (e.g., Apple Pay and Google Pay) must be provided.
This will surely bring mobile users to your online retail business. In fact, mobile shopping is not only a requirement for the coming year. Among the latest ecommerce technology trends, there was also talk of "mobile-first," but this factor is becoming even more critical, especially after the change in consumers' shopping habits during the coronavirus pandemic.
2. Personalization: machine learning recommendation engines
Tailoring commercial offerings to individual consumer preferences, needs and expectations is another ecommerce trend to be noticed in 2023.
Google's Marketing and Measurement Survey shows that up to 90% of marketers believe personalization significantly impacts business profitability.
Accenture's analysis, in turn, shows that 80% of companies see an increase in sales after implementing personalization, and as many as 91% of shoppers confirmed that they are more likely to buy products from vendors who use their name and make personal recommendations.
Therefore, ecommerce companies should be ambitious in using customers' data. In this way, they can better learn customers' real needs and respond to them by tailoring sales offers and targeting them with straightforward communication.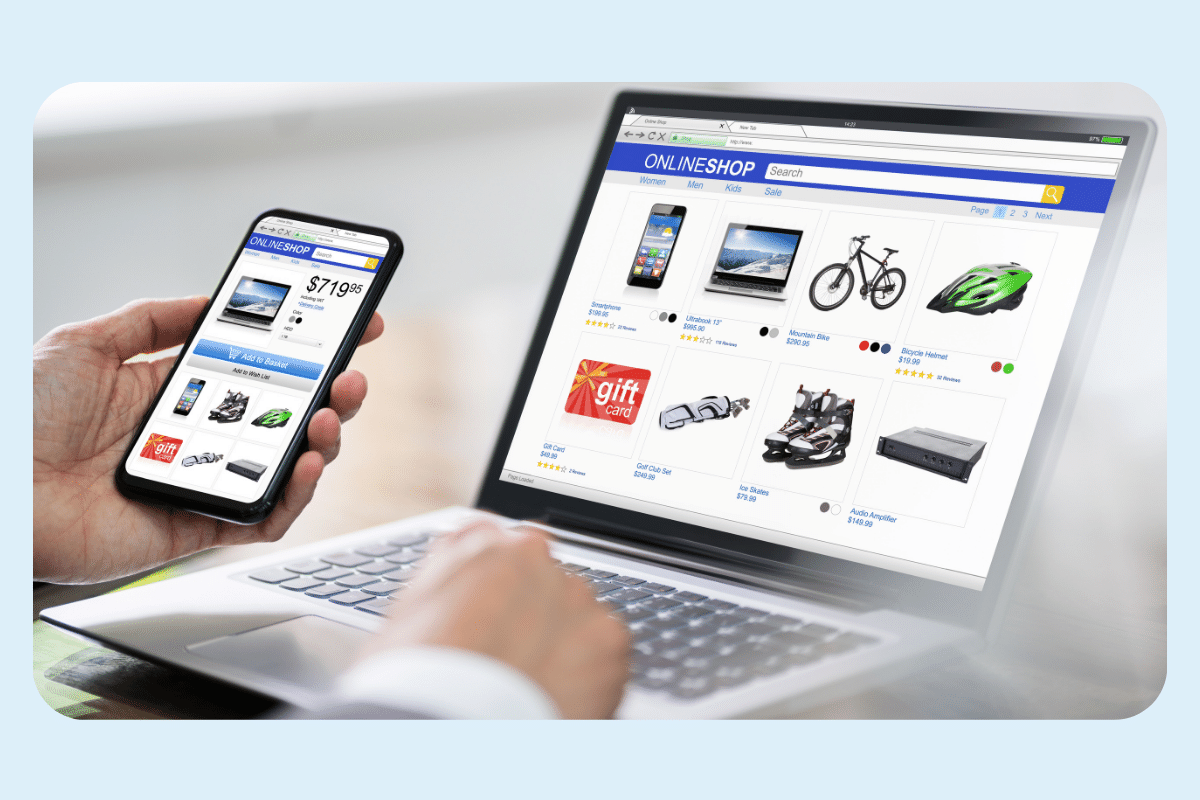 Recommendation engines based on machine learning and artificial intelligence are worth using in personalization.
But how do they support ecommerce?
Recommendation engines analyze site traffic and content to identify the most popular or best-fit products for customers. Then, this information is juxtaposed with behavioral and statistical data so that the final user can see "Others have also viewed", "Recommended for you", and "These products may also appeal to you" messages in the online store.
Thus, a well-designed recommendation system effectively supports promotional activities in an online store by providing many opportunities to personalize the offer through cross-selling, up-selling, and remarketing campaigns.
This is not just a theory or a buzzword.
At Stratoflow, we have developed the Recostream recommendation engine to support customer promotional campaigns effectively. According to our analysis, which you can learn more about in the case study Recostream – AI/ML Personalized Recommendations Engine for ecommerce and Content Providers, 10% of the products added to the shopping cart come from recommendations, and 7% of clicked requests lead to purchases.
3. Payment methods: e-wallets and buy now, pay later (BNPL)
Ecommerce emerging technology trends for 2023 are also closely linked to payment methods for mobile shopping.
Mobile wallet in ecommerce technology trends
Did you know that a complicated payment system is one of the most common reasons for shopping cart abandonment?
However, the analysis published by Statista shows that mobile payment adoption is growing worldwide. In 2021, digital and mobile wallet payments accounted for nearly half (49%) of online transactions worldwide. By 2024, this share will increase to 53%.
Digital and mobile wallets thus already account for about half of global ecommerce payment transactions, making them the most popular online payment method.
Why are e-wallets so popular? First of all, their main advantage is the convenience of use. For example, when online shoppers do online shopping, they can pay for goods quickly and easily. This is because e-wallets allow depositing and withdrawing funds, transferring money between e-wallets, and plugging in a payment card. Thus, users gain free access to the resources in their accounts, and all payment methods are saved in one place.
Another advantage of the e-wallet is that it does not need to log into the electronic banking system. Thus, the risk of losing important data and money is reduced. Equally importantly, electronic wallets accept a variety of currencies, so they are eagerly used by people who frequently shop domestically and abroad.
So, if you are targeting international markets and care about a positive customer experience, consider this ecommerce trend in 2023.
[Read also: Banking Technology Trends]
Buy now, pay later
Ecommerce retailers should also pay attention to the second payment method.
This is because the ecommerce trends in 2023 is also "buy now, pay later," known as BNPL. Thanks to deferred payments, online shoppers during online shopping can afford to buy items or services that were not planned in advance.
They then purchase more willingly and often make higher-value purchases without worrying about straining their budget. But, of course, this means only one thing for online store owners – higher online sales. For this reason, the BNPL payment option is an absolute must-have among ecommerce technology trends in 2023.
4. Voice Search
Voice search is another ecommerce tech trend for 2023 that can be counted among the top tools that any ecommerce store wishing to succeed will soon have to be well acquainted with.
Research released by Google shows that about 27% of queries from mobile devices are voice-based, and more than 40% of millennials search for topics of interest using a voice assistant. What's more, 52% of smart speaker owners want to receive information about deals and promotions.
So wanting to respond to the needs of online shoppers, it makes sense to fine-tune voice search in your e-store. How to accomplish this? With help comes artificial intelligence, responsible for correctly understanding the query and sending the most relevant results back to customers.
To make this possible on the store's side, you need to enter appropriate product and category names containing the most frequently searched keywords.
In addition, you also need to pay attention to product descriptions. The correct ones are those that read aloud, sound good, contain essential information, and are based on the benefits of use.
5. Augmented reality and virtual fitting rooms
A barrier that many online shoppers face is the inability to touch the goods. The solution to this problem is virtual fitting rooms, virtual assistants, and 3D models. With augmented reality (AR), artificial intelligence, and Virtual Reality (VR) technology, the eeommerce shopping experience can be transformed in many industries – fashion, home decor, automotive, or jewelry.
Why are we identifying this element as one of the ecommerce technology trends in 2023?
For a simple reason. Virtual fitting rooms and virtual assistants or 3D models of products allow online shoppers to match size better, color, cut, and style before purchase. This dramatically increases satisfaction, resulting in fewer returns and higher profits.
All indications are that this trend will continue to grow. According to data published by Fortune Business Insights, the global market for virtual fitting rooms in 2021 was estimated at $3.42 billion.
Furthermore, it is estimated to reach $4.03 billion in 2022 and as much as $14.87 billion in 2029. This is a vast potential that every ecommerce owner should take advantage of.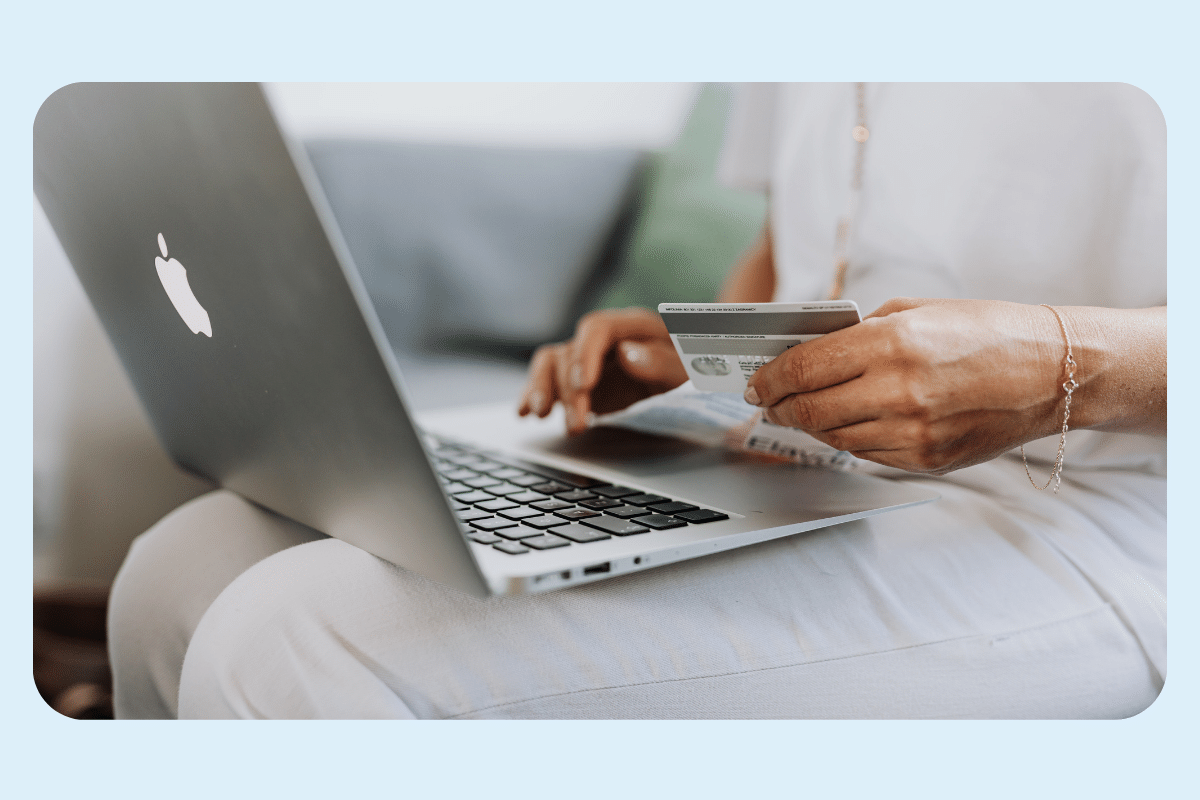 How to match ecommerce technology trends with business needs?
Ecommerce technology trends are changing dynamically. For this reason, it is worth keeping an eye on the market at all times and applying the best tactics to your online shop.
What is most important is to skilfully adapt current trends to the needs related to your strategy and those of your customers. Progressive web apps, mobile apps, social commerce sales, subscription services, custom software solutions – all these factors have the impact on ecommerce success.
However, choosing a particular solution depends on the nature of your industry.
As we know, online business only works with effective promotion to encourage customers to buy. However, for this to happen, it is crucial to prepare the e-shop properly. Only high-performance e-shops operating quickly and on various devices can gain a good position in the competitive market.
Therefore, when thinking about ecommerce technology trends, first verify how your online shop is prepared for heavy loads. This is particularly important if you operate in a seasonal or niche industry. An example of this would be the problem of integrating your e-store with external process optimization tools.
We developed a scalable integration platform as a foundation for omnichannel architecture for our customer, specializing in personalized printed clothing. Thanks to the flexible integration structure, it was possible to quickly deliver a working platform and minimize the time required for further integrations.
[Read also: Travel Technology Trends Emerging in the Tourism Industry]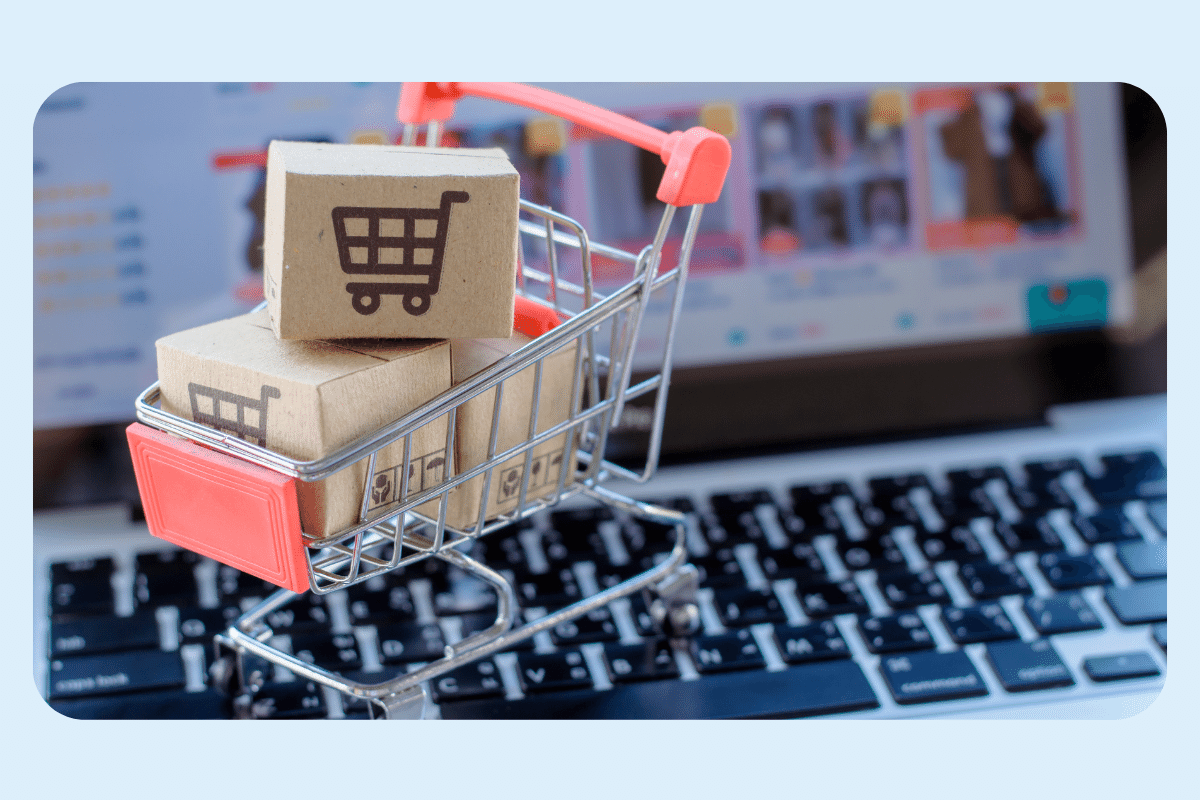 How to use ecommerce technology trends in your ecommerce store?
The ecommerce sector, fueled increasingly by the growing penetration of the internet and smartphones worldwide, as well as lasting changes in shopping behavior due to pandemics, is growing rapidly. Because of this, competition in the industry is increasing, and it is becoming more challenging to reach potential customers with offers and encourage them to buy.
Therefore, it is worth knowing key ecommerce metrics and relying on personas – i.e., created profiles of representatives of your target group – to maximize sales opportunities. This rule applies to any industry – so whether you are looking to support a fashion ecommerce site, sell children's items, or are interested in fintech trends in ecommerce, always keep end users in mind. Without them, any action will ultimately prove ineffective.
A customer-centric approach, a shortened shopping path and friendly UX, a wide selection of payment methods, easy search, voice commerce, conversational marketing, and friendly delivery and returns are the cornerstones for successful ecommerce and the future of digital transformation – not only today but also in 2023.
We are Stratoflow, a custom software development company. We firmly believe that software craftsmanship, collaboration and effective communication is key in delivering complex software projects. This allows us to build advanced high-performance Java applications capable of processing vast amounts of data in a short time. We also provide our clients with an option to outsource and hire Java developers to extend their teams with experienced professionals. As a result, the solutions designed for our customers contribute to their business development. We specialize in travel software, ecommerce software, and fintech software development. In addition, we are taking low-code to a new level with our Open-Source Low-Code Platform.