Blog
From the inside
StratoStory
How to Switch Career to Business Analyst – Interview with Michalina
Estimate your project
The popularity of the information technology (IT) sector has grown significantly in the last couple of years. We can observe a high demand not only for developers or software architects, but also for non-technical roles such as project managers, content creators, designers, product marketers, etc. In this blog post, you will learn how to switch your career to a business analyst.
Career change: business analyst in IT industry
One of the crucial fields in tech for people with analytical thinking skills is business analysis. In short, a business analyst is responsible for guiding business in improving processes, implementations, product, service, and software development. They are kind of a bridge between IT and business.
If you are considering a career change and switching to business analyst profession, read the story of our specialist in this field, Michalina. She shares her experience and gives a lot of useful tips for those of you who want to choose a new career path. She did so a few years ago, and now she is Stratoflow's main asset in this field.
With this blog post, we are opening a new series of interviews with Stratoflow's employee called StratoStory.
So, let's start with the basics. Who are business analysts, anyway?
What does a business analyst do in IT company?
Business analyst profession is a wide field, so the list of duties may differ depending on the industry.
If you are eager to learn what a business analysis process looks like in an IT company, we provide you first-hand information. Michalina shares the list of her most important duties.
Duties of business analysts:
In the business analyst position, you have to talk both to clients and developers.
You have to actively acquire business demands.
To be a good business analyst, you should not only listen to the client or business stakeholders, but also discuss the overall business strategy. You also deliver your own suggestions and new business analysis concepts.
After collecting and defining clients' requirements, you have to use your analytical skills to create a detailed report. The report includes: the analysis of data consistency and integrity, analysis of use cases, and data-driven recommendations.
You examine the clients' business problems, look for suitable solutions and opportunities to develop the business further.
Preparing documentation is also a part of your job as a business analyst. Proper documentation includes the summary of all business demands, detailed results of business analysis followed with recommendations.
Business analysts are team players too. During the implementation, you always have to make sure that all team members understand the requirements. In case of any doubts or lack of understanding, you have to be there to support them.
Bonus: sometimes business analysts in IT companies also test the functionalities in accordance with the client's needs.
Read also: Working environment in Stratoflow: 12 questions to the CTO and cofounder Arkadiusz Drysch
Business analyst skills
Key skills of business analyst:
Business process modeling
Leadership skills
Active listening skills
Verbal communication skills
Behavioral skills
Interpersonal and consultative skills
Analytical thinking
Problem-solving skills
Understanding project management tools and methods
How to start a business analyst career. Tips from our key expert
Switching a career path is always a difficult step to take. One of the best things you can do is to compare your current experience with someone who already works in the field you are interested in.
We are aware that the field of business analysis in IT sector is unique. That is why we asked Michalina to share the most important tips with those who do not know where to start.
A good starting point is obvious, but very helpful. Grab a couple of professional books about business analysis and business requirements modeling.
Learn some basic tools for analysis, requirements management, and project management, like: Excel, JIRA, Confluence SQL, PowerBI, BPMN, Google Docs.
Write your CV/resume focusing on the skills mentioned above.
Start your first job in an IT company at the position that does not require the business analysis experience. Good roles to start are those requiring insight, for example, a software tester or data analyst.
The career path of a business analyst
What next? Let's check what the career path of a business analyst is.
Apart from basic career ladder Junior/Mid/Senior Analyst, you can additionally specialize in particular sectors. You can also bring together duties of business analyst and other competences needed in IT industry, like software testing.
Since the business analyst knows the clients and their needs very well, this role can be expanded to a project manager or UX specialist, too.
Another option is to develop skills in particular IT methodologies, like Agile.
If you want to work in big companies or corporations, you can aspire to the role of a business architect.
Interview with our business analyst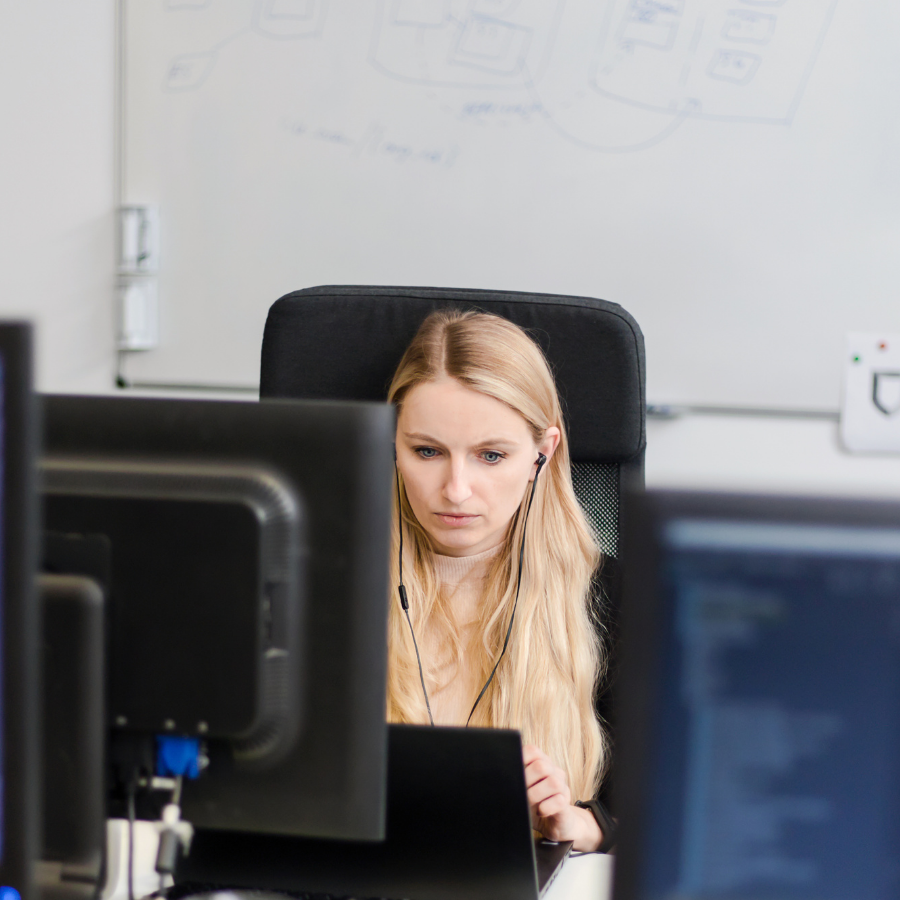 You graduated from mathematics, and you work as a business analyst in an IT company that builds advanced software. Why the IT industry?
The IT industry is inherently creative and innovative. It is constantly developing.
This aspect was very important to me when choosing a future career. I try to stay away from stagnation and repeating the same solutions for X years. I do not subscribe to the line of thinking: "this is the way we have always done it, and it has always worked" which can be seen in some industries.
Currently, in my professional environment, I have the pleasure to work with people who see that something can be done differently and better. It is extremely motivating for me in my day-to-day work.
Want to get to know Stratoflow better? Read about our rebranding story.
What was your career path?
My career path centered around analysis and broadly understood finances at every step.
Initially, it was a more "introverted" type of the analysis in which I operated mainly within the realm of numbers, tables, and statistical models.
After I started working at Stratoflow, I took the same direction and began my adventure as a Data Analyst. However, due to the fact that the company is small, it was me who directly contacted the client.
In my original vision of the career, I did not anticipate such a turn of events, but I soon discovered that this form of work is very satisfying. I transitioned to the position of a Business Analyst.
For those who aspire to take on the role of a business analyst, the key thing is the personality and features of character suitable for this position. Professional experience plays a secondary role.
What I mean by this is that on this position you often work on non-existent aspects of the software development. You need to be capable of abstract thinking, be inquisitive and communicative. These are very useful features. I have a degree in Science and I'm experienced in finance, but I honestly don't think that this is crucial to do this job.
What are your tasks in Stratoflow? Who do you work with the most, and what are you responsible for?
With everyone! 🙂 The job of an analyst is often classified as an intermediary between the business and developers / architects, but it is not just about providing information.
Typically, when the business presents me with an overview of a new functionality in the system, my job is to ask questions. This way, I learn (and sometimes so does the client) about important elements of a given functionality.
In my approach, I try to be curious and critical. I propose alternative solutions, help solve logical problems, and involve people who may have a valuable contribution to the development of a given functionality.
A business analyst is a person who sees everything in the project from afar, and knows opinions from both the business and technical side. It is the job of a business analyst to present a comprehensive needs' analysis.
After all the discussions and arrangements are made, it's time to work on your own. And this consists of organizing the obtained information, writing the appropriate specification and presenting the vision to all of the involved parties.
During the implementation of a solution, I am also involved in the creation of test scenarios. In the case of reported irregularities (and that rarely happens, haha) I help to analyze the core of the problem and find the solution that will prevent these problems in the future.
The range of the analyst's tasks often depends on the company, but I appreciate that I can be involved in each of the stages (from design to implementation). This allows me to have a consistent vision of the product.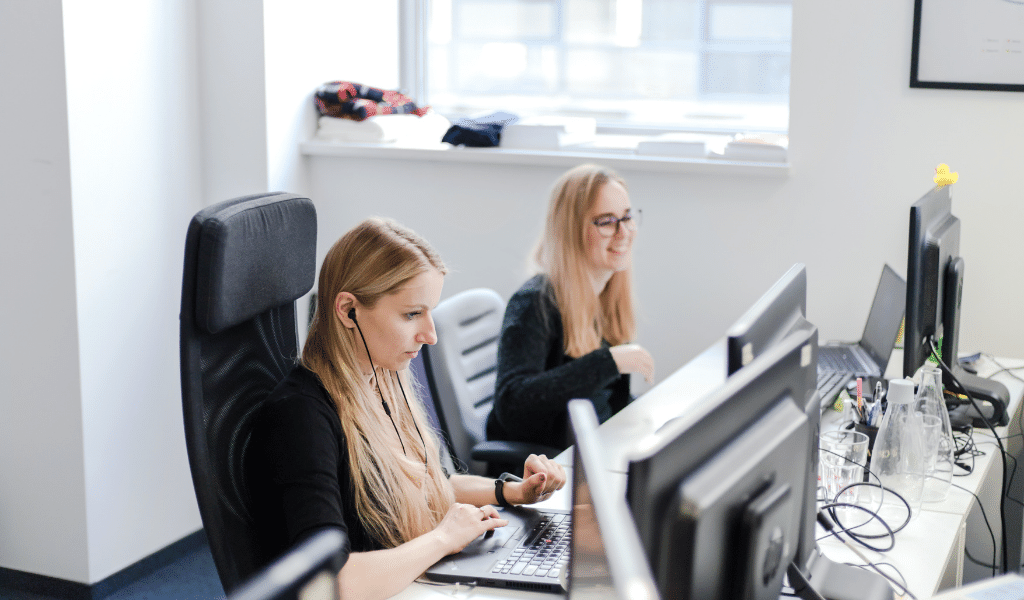 What do you like most about your business analysis?
This work gives me a lot of satisfaction. What I like a lot is the fact that each new task is a logical puzzle I find very satisfying to solve.
I am very happy when, thanks to my suggestion, an issue turns out to be very easy to solve using the already existing functionalities.
Recommendation corner – courses, groups, books for business analysts. What do you recommend to people in the industry?
Recently I have been focusing on the development of my soft skills. I am reading a book, "Tailor-made software. How to talk to a client who does not know what they want" by Michał Bartyzel. Since I really liked the way the author passed on the knowledge in the book, I also signed up for a Facebook group led by him "IT Spotyka Klienta: EventStorming dla biznesu, agile, zwinność w akcji".