01. Problem
We have been engaged by ScanRepeat to build their next generation security platform that will provide continuous web security scanning for other SaaS and eCommerce systems. The big objective was to create a solution that will make Internet a safer place. The system had to be provide deeply technical capabilities in a form of friendly UX that will enable less technical users to set up their tests with no code changes to their web applications. The platform will be marketed as a SaaS with monthly and annual subscriptions.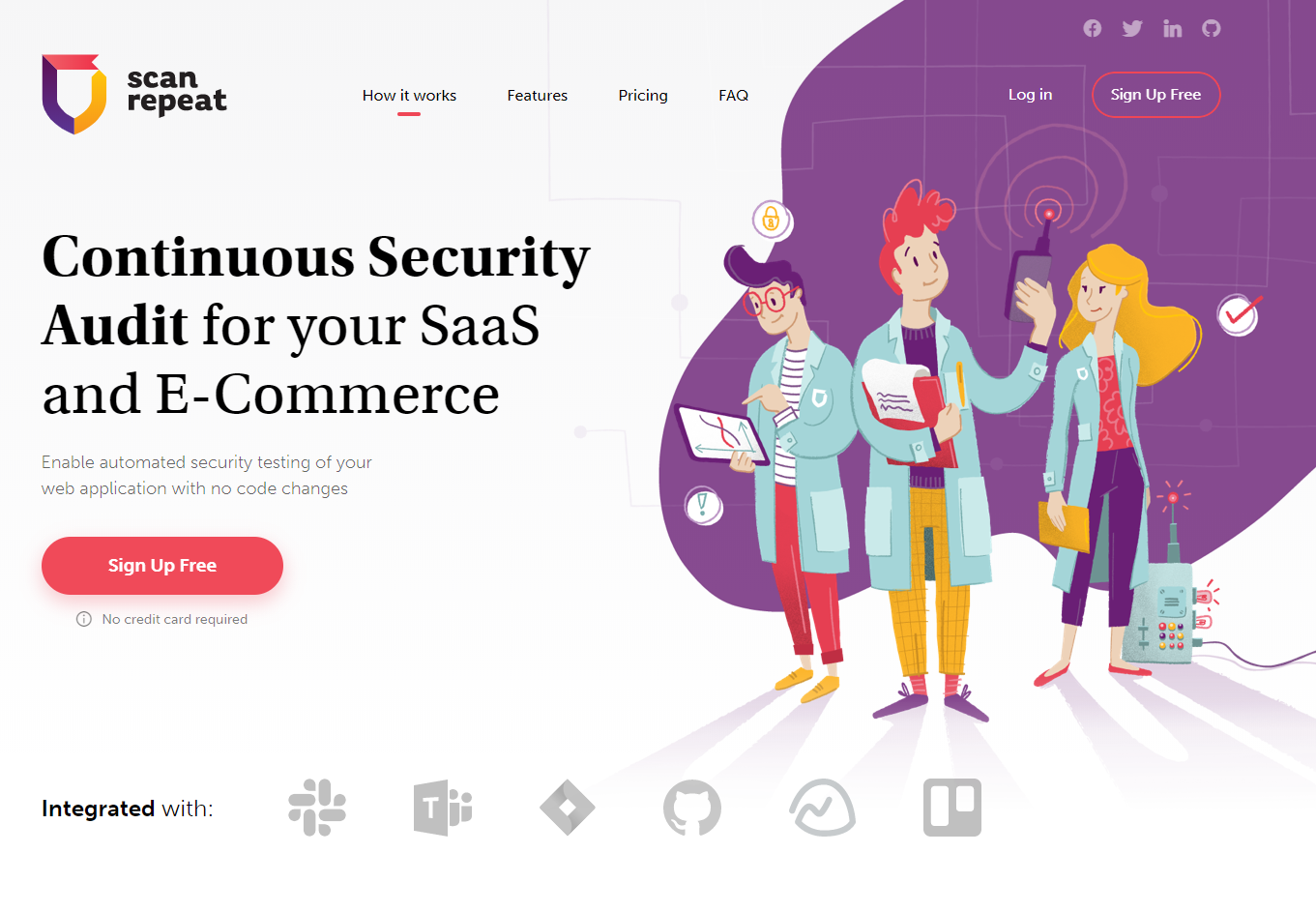 02. Solution
We designed, development and deployed a working production system that includes an industry-leading security scanner extended with additional options like Scan Behind Login and detection of potential GDPR/CCPA data leaks. The whole platform nicely integrates with Slack and Microsoft Teams, and new security reports are also automatically published in Jira, GitHub, Basecamp and Trello. The system is also open for custom integration with Advanced API. Subscription payments are handled by Stripe.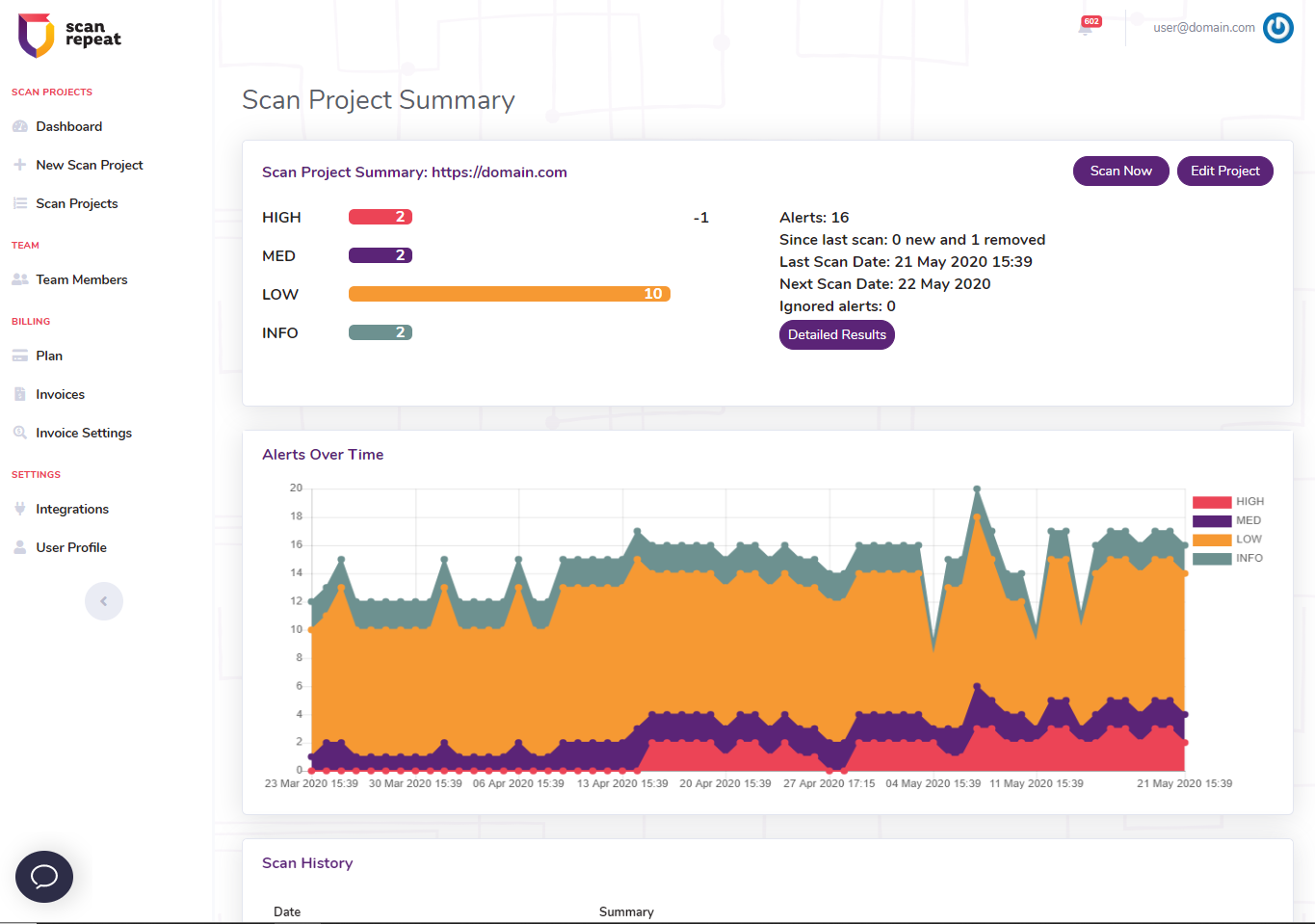 03. Results
ScanRepeat is now live and available as scanrepeat.com. We were able to combine neat technical features with a great UX. The system was based on our flexible development framework that allowed to quickly enable standard administrative, dashboard and payment gateway features in the application. ScanRepeat is now serving security audits for actual users and development of the next, roadmap features is still in progress.